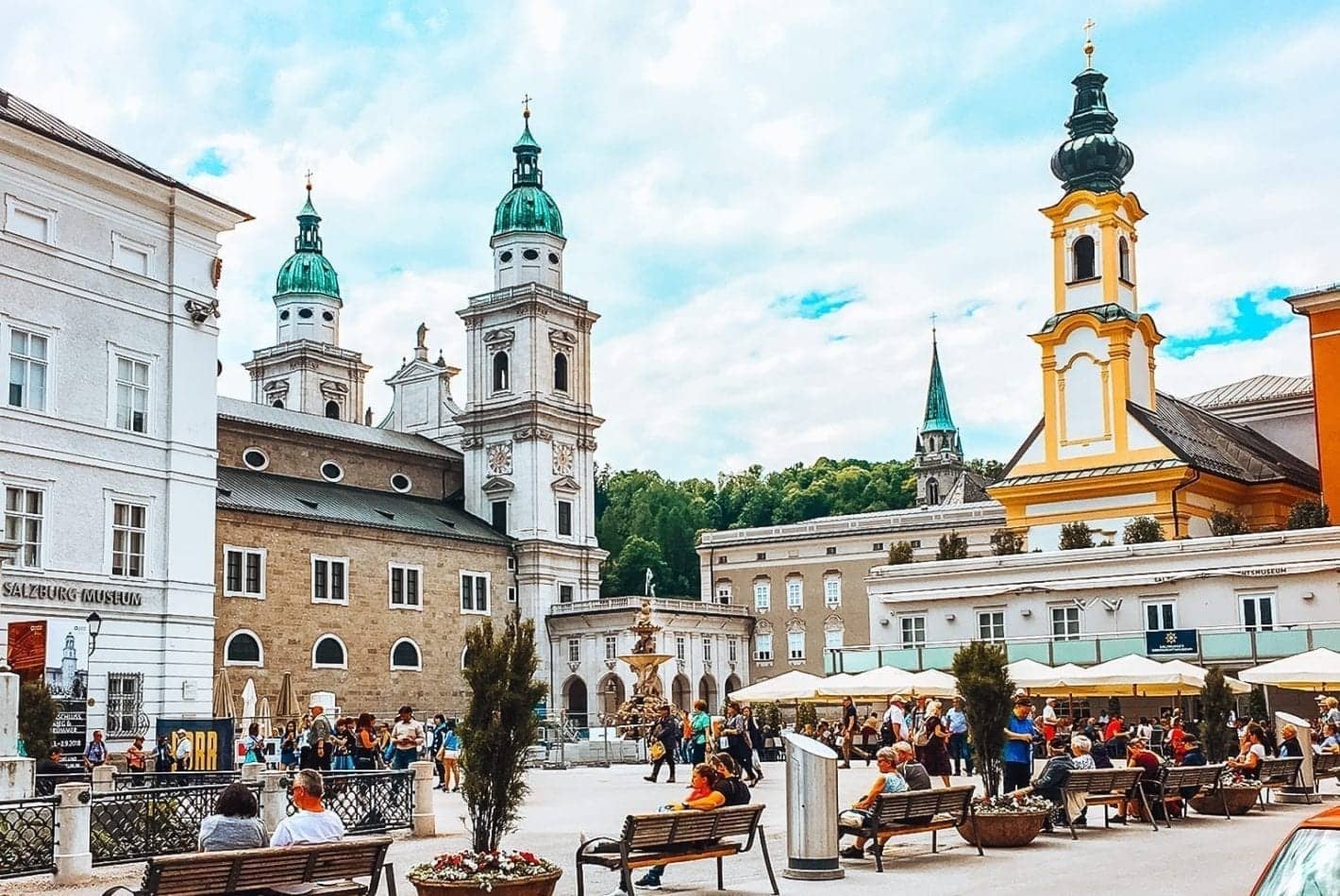 Visit Salzburg in a Day, The Sound of Music and More!
If you're in a rush, seeing Salzburg in a day is just enough time to pack in this marvelous baroque city. Renowned for its architecture, it is one of the most well-preserved city centers north of the Alps. On the lookout for some budget travel tips for Salzburg, look no further! A lot of the places listed below are walkable and free! If not, they are likely covered under the Salzburg Card! There's even some self-guided The Sound of Music tours in Salzburg tips below!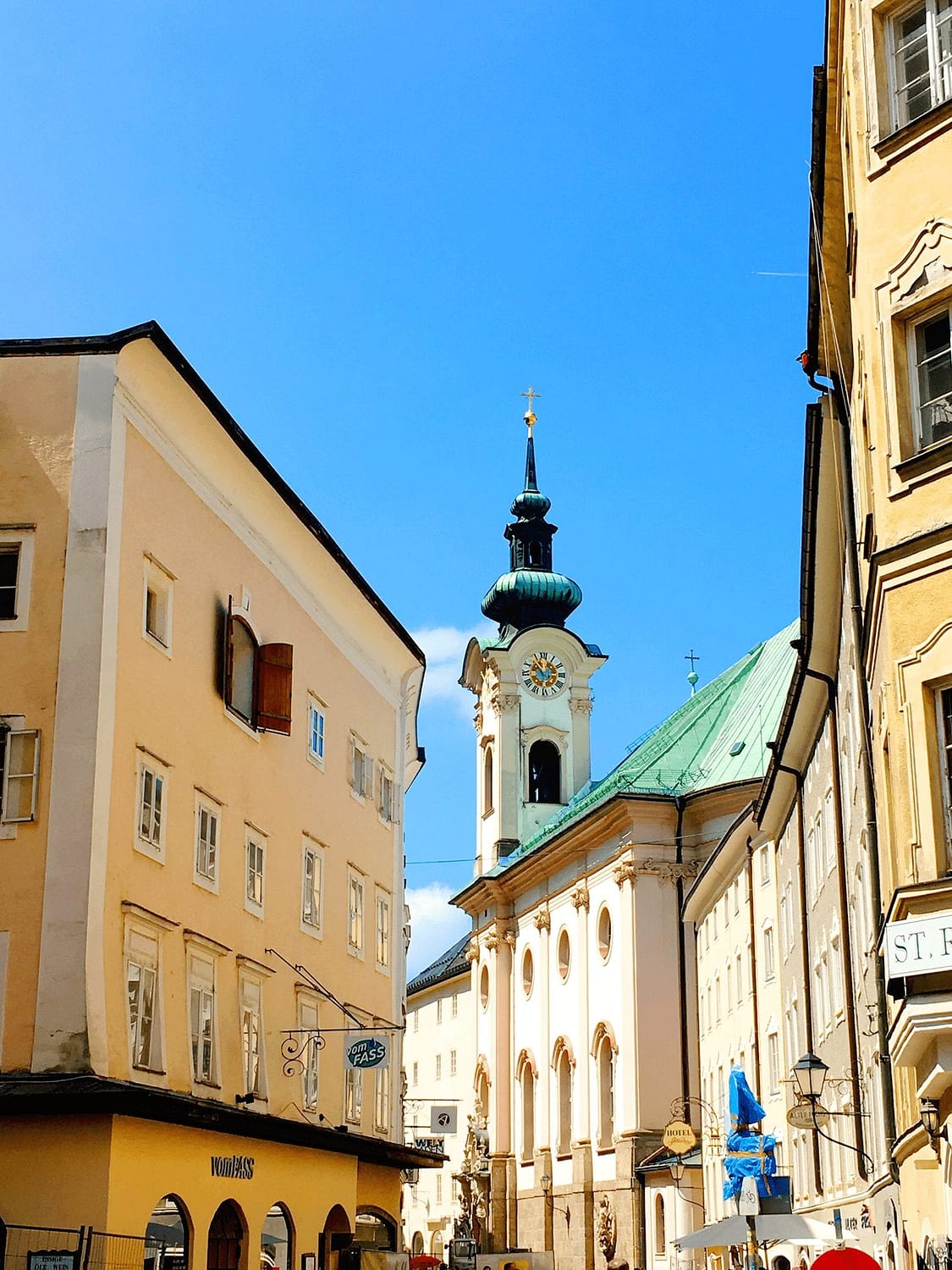 Vienna to Salzburg Train Ride
After finishing up in Austria's capital, I took a Vienna to Salzburg direct train. It was super easy to hop on the train near my hotel in Vienna and be dropped off at the Salzburg station. It takes about 2.5 hours for the trip from Vienna to Salzburg by train. I booked this trip through Flixbus, which was how I booked my transportation from city to city on this trip. We left out of the Vienna Quartier Belvedere as it was nearest our hotel at 8:05 am. Arriving at Salzburg's main station at 10:38 am. It was just over $20 per ticket, making it a super affordable and fast way of getting from Vienna to Salzburg by train.
What To Do Next in Salzburg Austria
After we arrived at Salzburg's main station we went and picked up our Salzburg Card. The Salzburg Card is an excellent tourist pass as it covers public transport and all of Salzburg's tourist attractions and museums, such as Hohensalzburg Fortress and Hellbrunn Palace & Trick Fountains. It was also super affordable. Sometimes tourist passes are more expensive than you would spend without them. Not with the Salzburg Card. It was wonderful to use it to get to the train station, to our hotel, and around Salzburg.
Though I have to admit. I was in such a rush to get to our hotel I didn't realize we could have taken public transport from the main train station to the hotel. So we wou