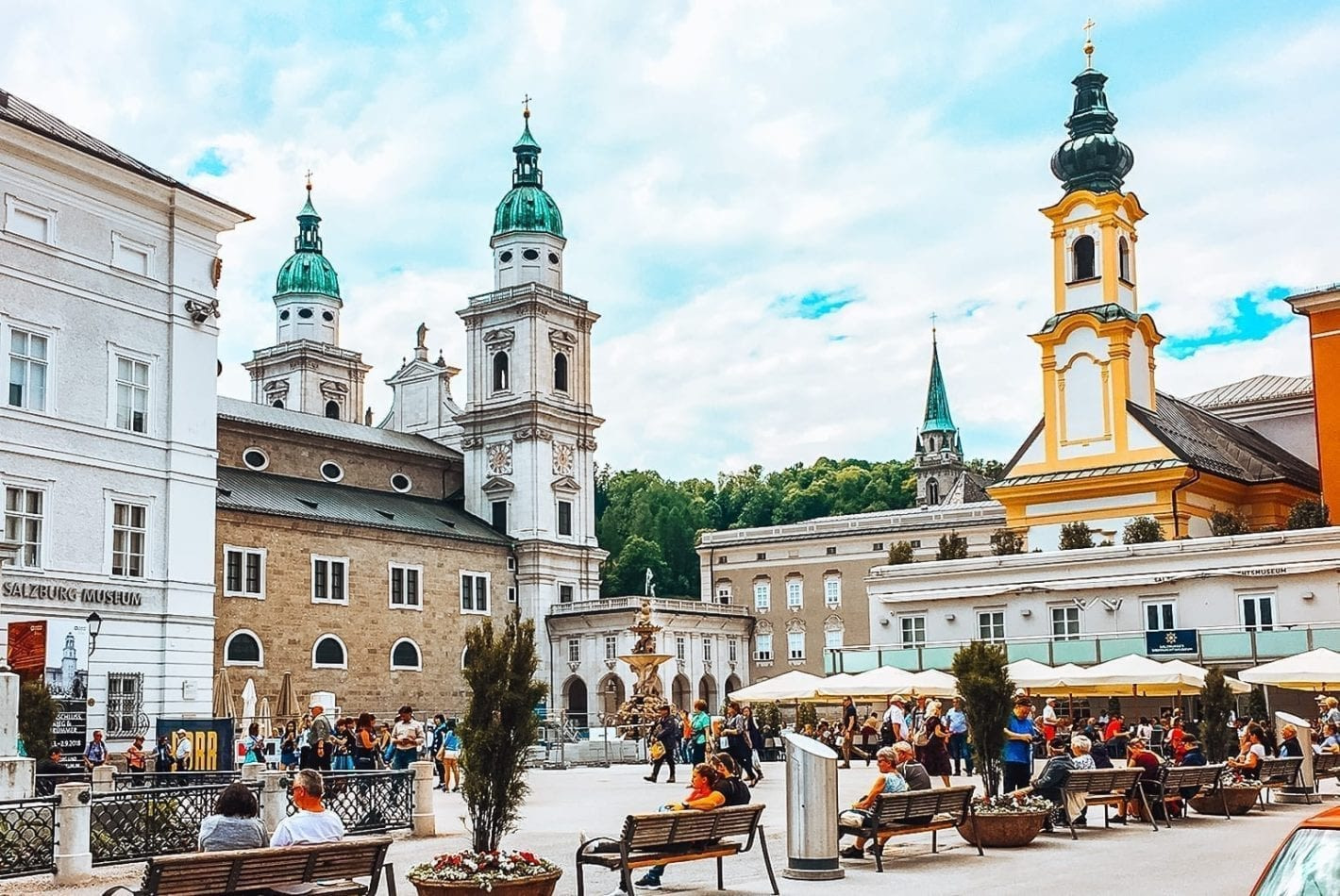 Visit Salzburg in a Day, The Sound of Music and More!
If you're in a rush, seeing Salzburg in a day is just enough time to pack in this marvelous baroque city. Renowned for its architecture, it is one of the most well-preserved city centers north of the Alps. On the lookout for some budget travel tips for Salzburg, look no further! A lot of the places listed below are walkable and free! If not, they are likely covered under the Salzburg Card! There's even some self-guided The Sound of Music tours in Salzburg tips below!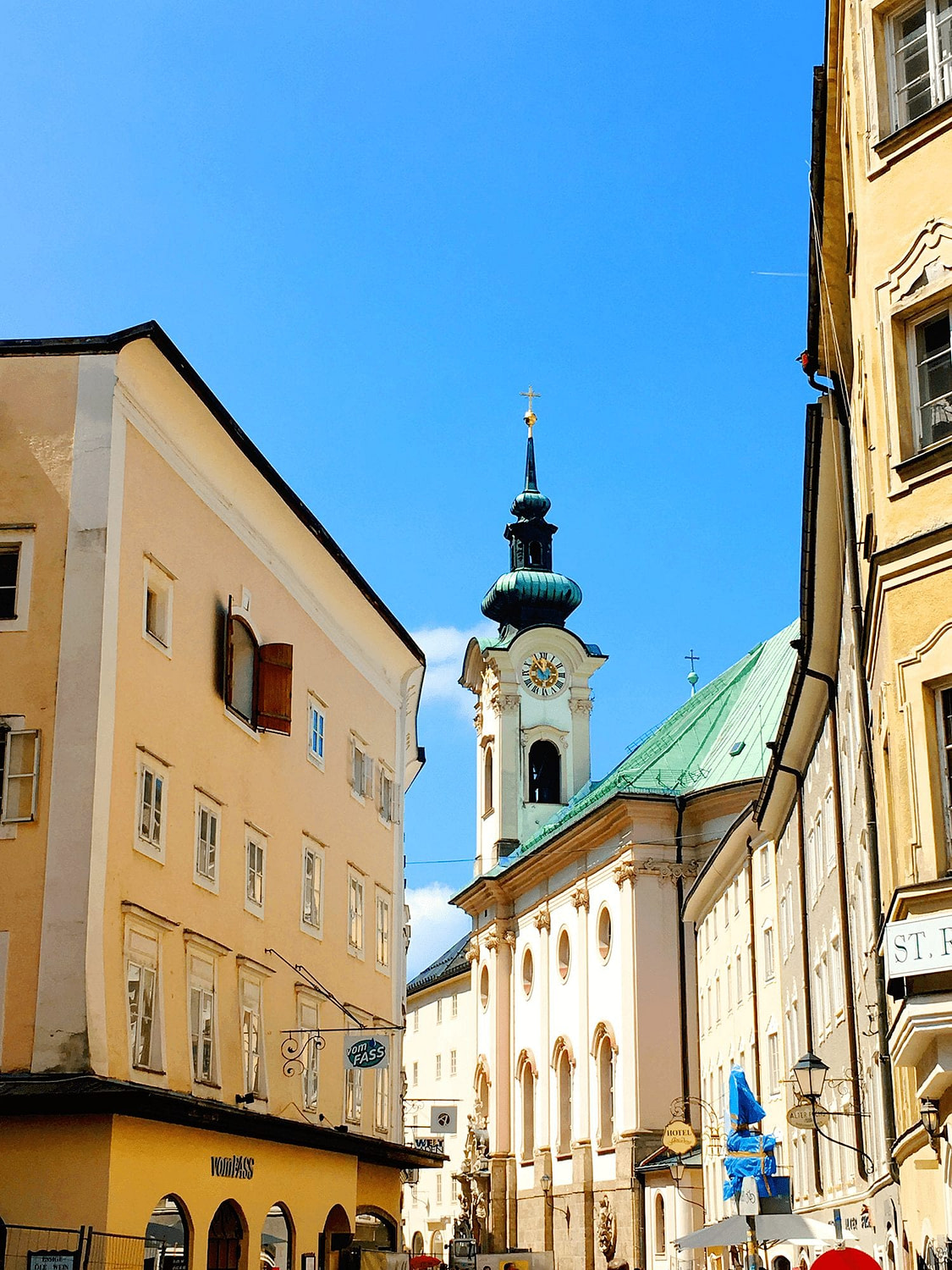 Vienna to Salzburg Train Ride
After finishing up in Austria's capital, I took a Vienna to Salzburg direct train. It was super easy to hop on the train near my hotel in Vienna and be dropped off at the Salzburg station. It takes about 2.5 hours for the trip from Vienna to Salzburg by train. I booked this trip through Flixbus, which was how I booked my transportation from city to city on this trip. We left out of the Vienna Quartier Belvedere as it was nearest our hotel at 8:05 am. Arriving at Salzburg's main station at 10:38 am. It was just over $20 per ticket, making it a super affordable and fast way of getting from Vienna to Salzburg by train.
What To Do Next in Salzburg Austria
After we arrived at Salzburg's main station we went and picked up our Salzburg Card. The Salzburg Card is an excellent tourist pass as it covers public transport and all of Salzburg's tourist attractions and museums, such as Hohensalzburg Fortress and Hellbrunn Palace & Trick Fountains. It was also super affordable. Sometimes tourist passes are more expensive than you would spend without them. Not with the Salzburg Card. It was wonderful to use it to get to the train station, to our hotel, and around Salzburg.
Though I have to admit. I was in such a rush to get to our hotel I didn't realize we could have taken public transport from the main train station to the hotel. So we wound up taking a taxi. Not the end of the world, but could have saved some dough (sorry Mom)!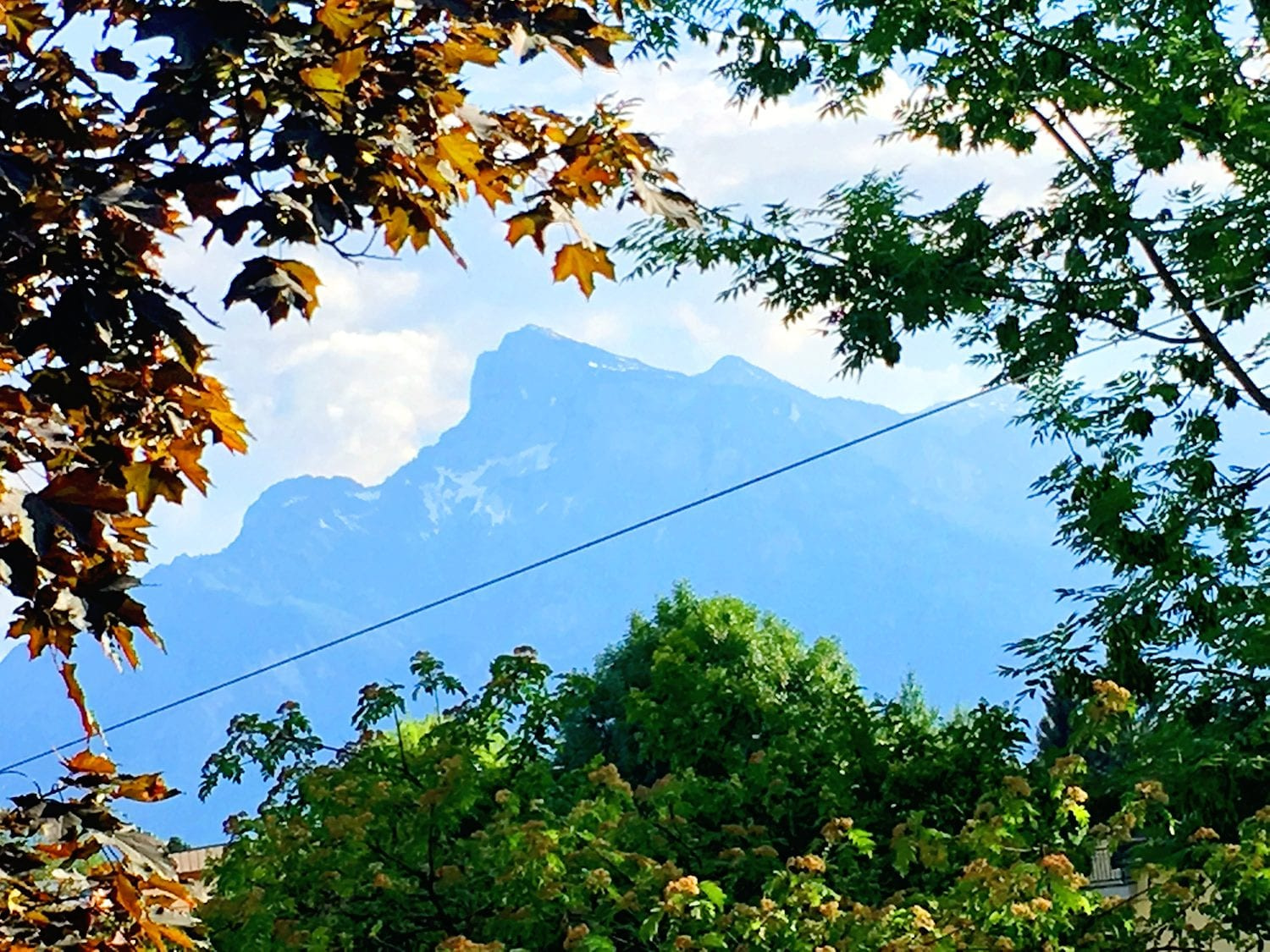 Settling in for Your Day in Salzburg
Once you arrive at your hotel and settle in, it's time for the fun of your one day in Salzburg to begin! As a note, we stayed at the Hotel Heffterhof. It was an excellent hotel! Affordable and clean, though not in the main hub of Salzburg. Hotels in the city center are more expensive, so we chose to stay a bit outside of town. However, the public transport bus literally has a stop across from this hotel, making it SUPER easy to get into town. We even had a balcony with a gorgeous view! I highly recommend staying here!
Address: Maria Cebotari Straße 1-7 5020 Salzburg, Austria
Bus Stop: Maria-Cebotari-Straße Stop on Bus 6 Green
Things To Do in Salzburg
When heading into the central part of Salzburg, it's great to start with Getreidegasse. Getreidegasse is a busy shopping street in the historic Altstadt section of Salzburg, Austria. It's been a UNESCO World Heritage Site since 1996. The narrow streets are lined with tall townhouses side by side with wrought iron signs outside of these adorable shops. These signs were designed when most shoppers couldn't read, so they depict what the store is.
I stopped by
Sporer Schnapps
because of Rick Steve's video above. It's a small shop that offers
 liqueurs, brandies, and schnapps. But let me tell you. This is no American type schnapps. This stuff is STRONG! Both my Mother and I were shocked by the strong taste. If you're not into trying different liquors, then you may want to pass on this one. Or just watch the faces of people like me try to attempt to drink it. And then make friends as we did!
Salzburg Christmas Museum
We visited the Salzburg Christmas Museum, which is covered under the Salzburg Card. It was a cute museum located within a larger complex. Though it is a Christmas Museum, you can visit throughout the year and even see several Krampuses!
"What makes the exhibition extra special is that each of these works and unique items is of cultural and historical significance, and was collected by Ursula Kloiber during a period of almost 40 years." – Salzburg.info

The Sound of Music Tours in Salzburg
Now onto why a good amount of people visit Salzburg every year…The Sound of Music! While I didn't go on one of the official Sound of Music tours in Salzburg, I did get to see a number of the filming locations. While the interiors were mostly shot on the FOX soundstage in Los Angeles.
The exteriors were shot on location in Salzburg. If you've listened to Julie Andrew's new book Home Work you'll hear a lot about the process of making this musical film! It wasn't easy! Here's a shortlist of the places you can see for free or with the Salzburg card that were filming locations for The Sound of Music.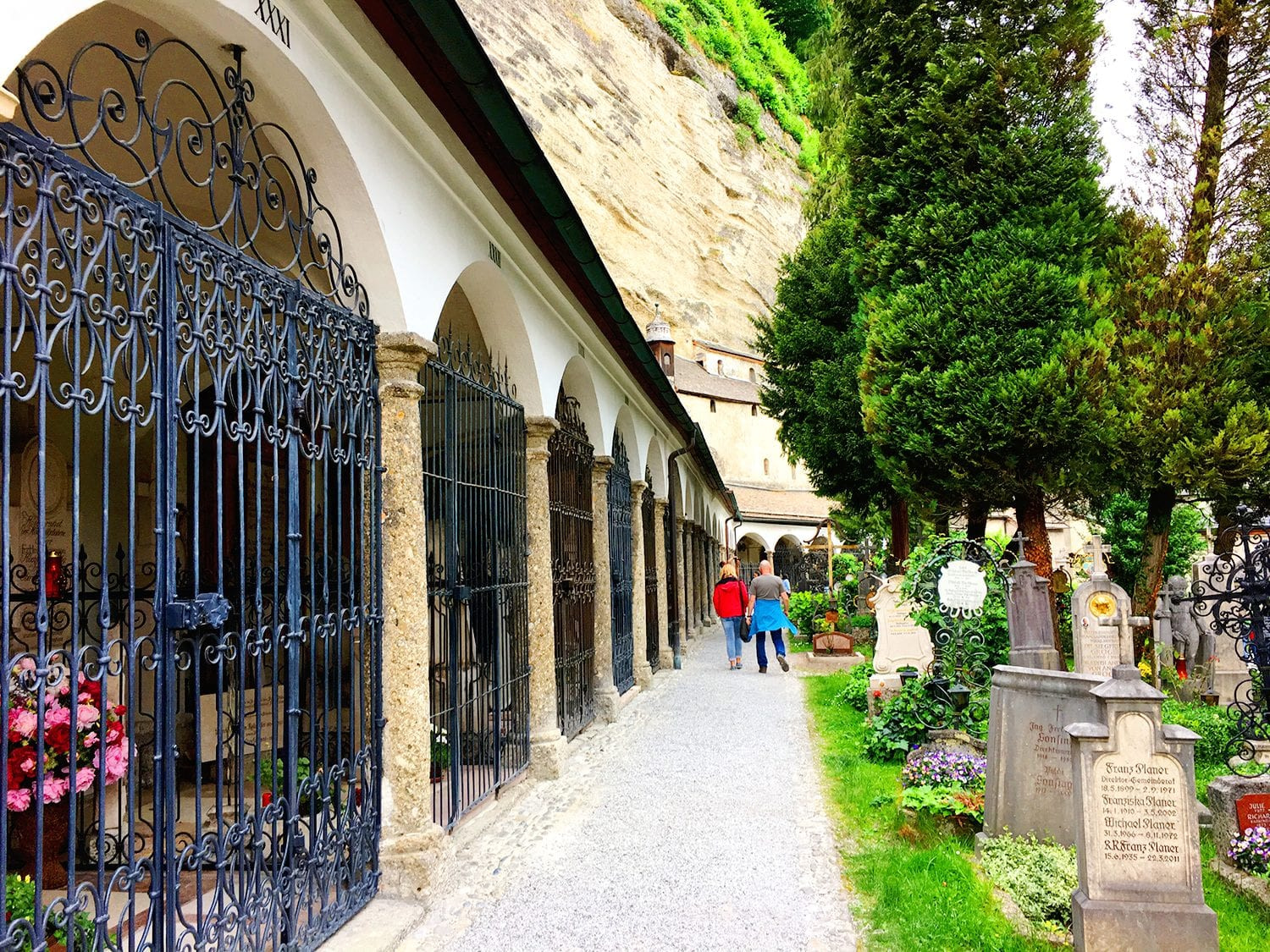 Saint Peter's Abbey, Cemetery, & Catacombs
While not an actual filming location, this unique cemetery was the inspiration for a set built on the FOX lot. If you recall the Von Trapps hiding from the Nazis behind tombs at the end of the movie, this is that location. They did a fantastic job of recreating it on a stage. So good that when visiting Salzburg I thought that they actually filmed here!
Though I don't recall it being in the movie, I want to say something about the catacombs. They are carved out of the rocks of Mönchsberg and are extremely worn down. So much so that while walking down the slick stairs, the lady behind my Mother slipped and fell right into her. While no one was seriously injured, I wanted to provide a warning to others. It's something I think you can skip during your Salzburg in a day tour.
Price: Covered by the Salzburg Card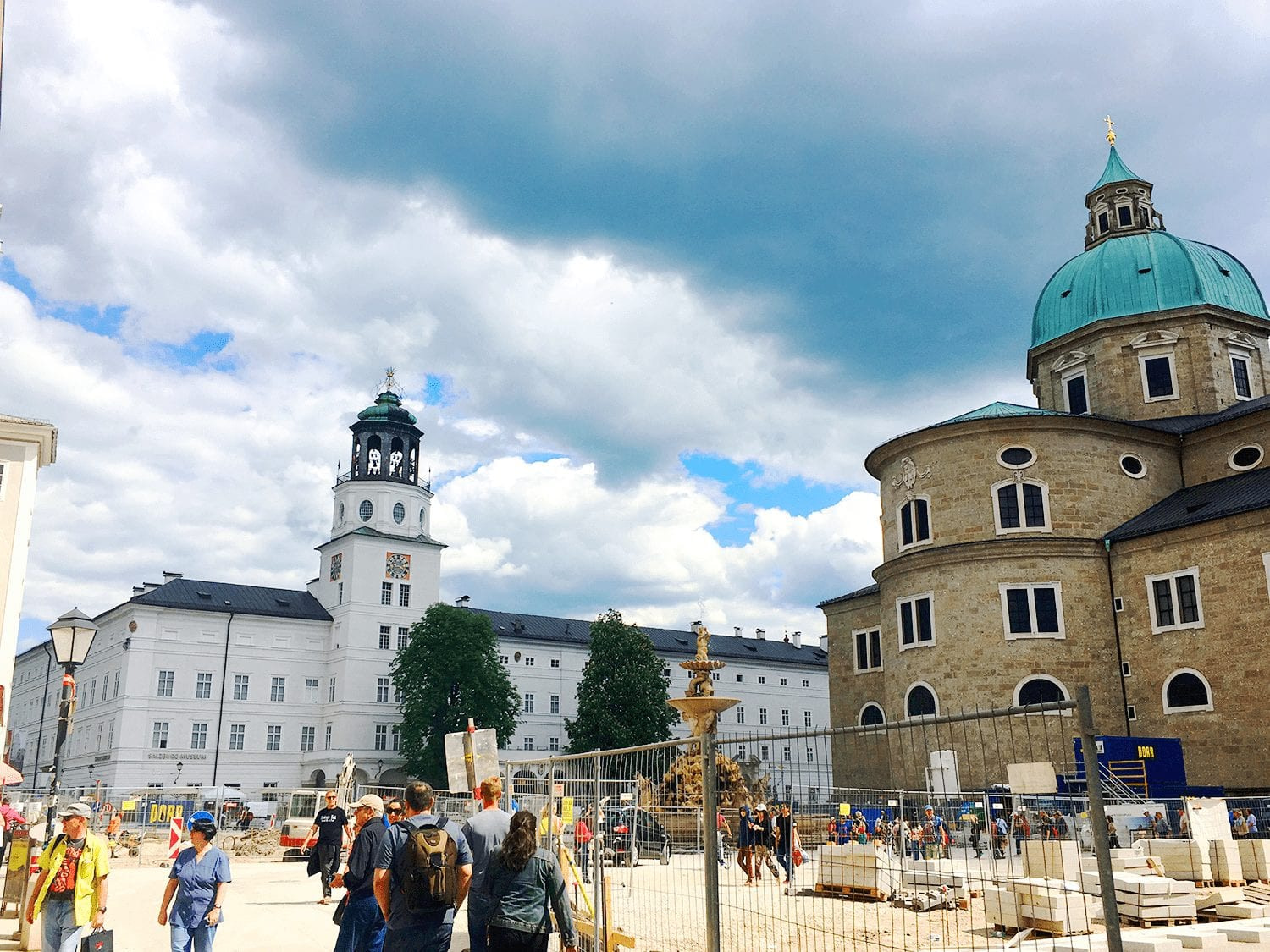 Residenzplatz Square
The song "I Have Confidence in Me" was filmed in Salzburg's Old Town, in the Residenzplatz Square. It is a song that was added to the film, and not one of Julie Andrew's favorites either. In the scene, Maria happily splashes water in the fountain. Later on, the Nazi soldiers march through the square and hang their flag over the entrance of the old Residence Palace. Clearly under construction, while I was there.
Price: Free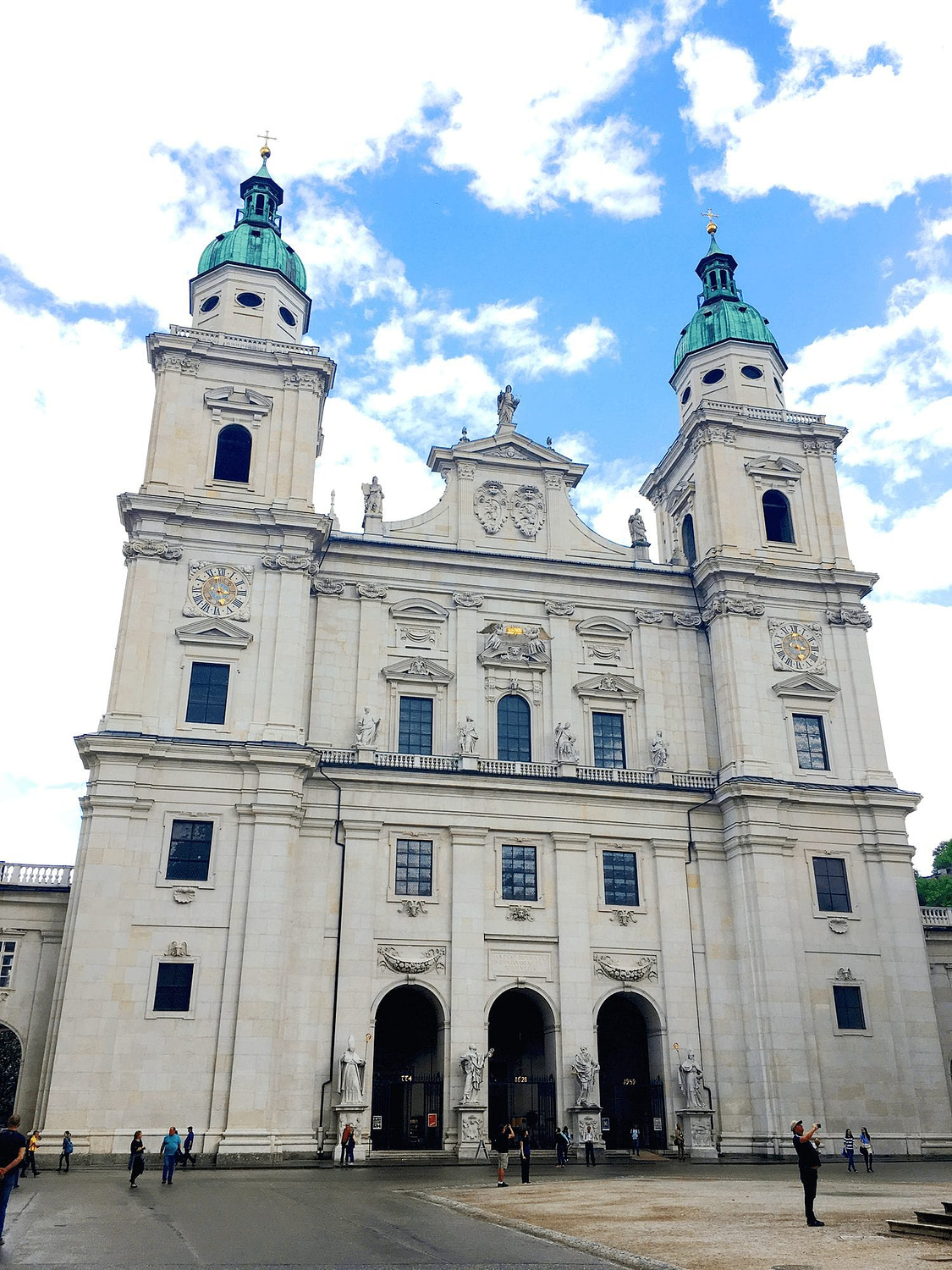 Salzburger Dom

(Salzburg Cathedral)

During the "My Favourite Things" montage, you can see Salzburger Dom (Salzburg Cathedral) and many other locations around Salzburg. Salzburg Cathedral is a seventeenth-century Baroque cathedral and still contains the baptismal font in which composer Wolfgang Amadeus Mozart was baptized.

Price: Free
Mirabell Gardens and Palace
This lovely garden, which was built in 1606, contains a beautifully landscaped garden filled with gorgeous flowers, marble statues, and fountains. The song "Do Re, Mi" was shot in part here. I actually didn't realize this until my mother pointed out the Pegasus fountain they go around. Just behind the fountain is the steps they jump up and down for the notes. And near that is the hedge tunnel they run through. Talk about using a place well, so it's a must on your Salzburg in a day itinerary!
Price: Free

Schloss Hellbrunn (Hellbrunn Palace)
The Von Trapp gazebo, used for "Sixteen Going On Seventeen," used to be at Leopoldskron. However, with the amount of Sound of Music fans, they moved it to Schloss Hellbrunn. It's also used in the film when the Captain and Maria sing "Something Good." Though you cannot go into the gazebo, you're welcome to take pictures.
Price: Covered by the Salzburg Card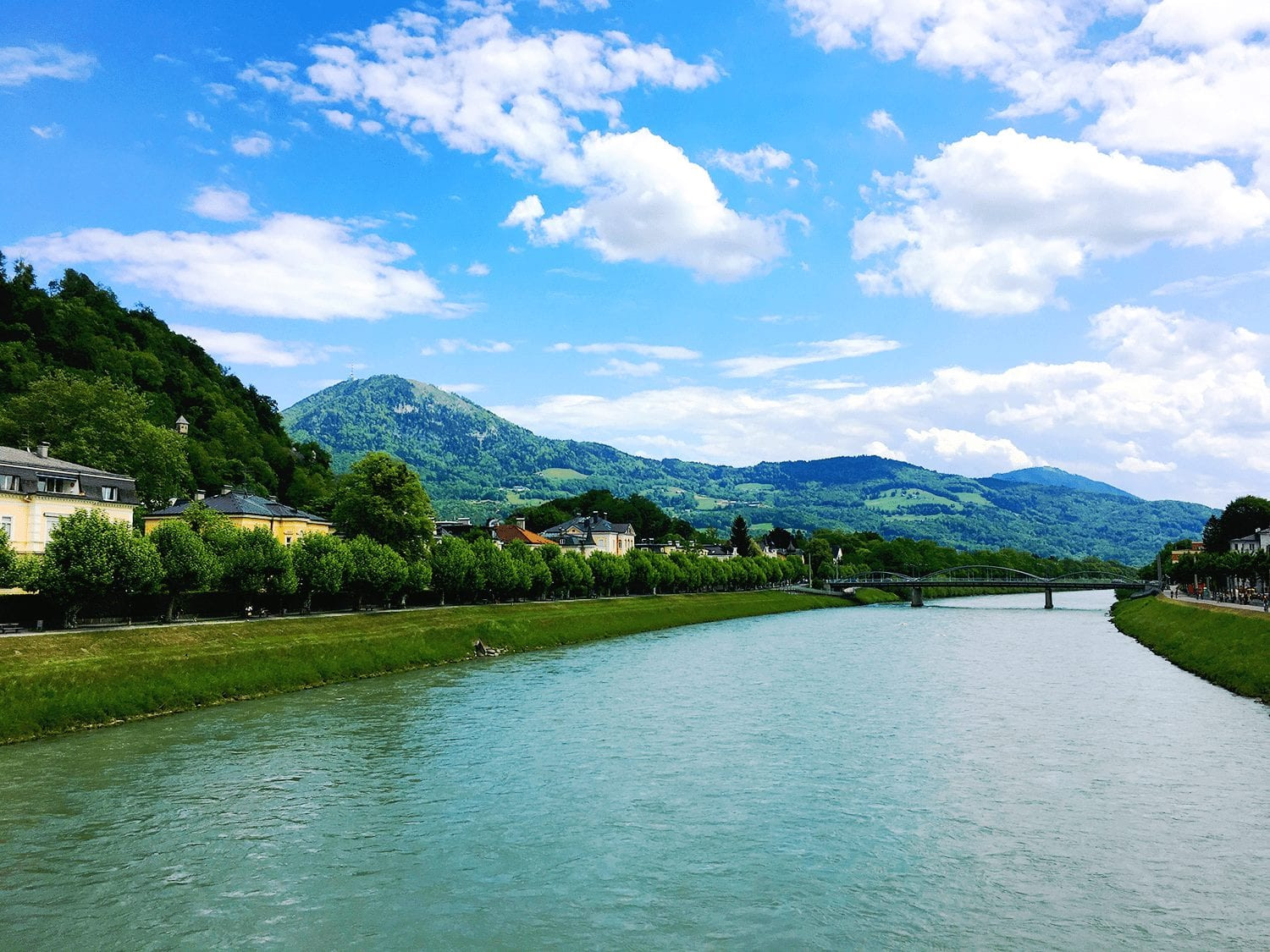 Benefits of the Salzburg Card
You can buy your Salzburg Card online, at your hotel reception, at all tourist information offices in and around the city, at ticket bureaus, and the airport. In addition to the benefits I've previously mentioned, we also got a free riverboat cruise on the Salzach river. It was just a short 40-minute tour, but it was an enjoyable way to see Salzburg while sitting down on a panoramic speedboat called the "Amadeus Salzburg," which offers views of the city and its scenic surroundings.
one-time FREE admission to all city tourist attractions and museums
free travel on public transportation (except s-railways / S-Bahn!)
discounts on cultural events and concerts
discounts at many excursion destinations
in some cases, skip the line access
Validity: January 1 – April 30 & November 1 – December 31
24 Hours: Adults: € 26,00, Children 6-15: € 13,00
48 Hours: Adults: € 34,00, Children 6-15: € 17,00
72 Hours: Adults: € 39,00, Children 6-15: € 19,50
Validity: May 1 – October 31
24 Hours: Adults: € 29,00, Children 6-15: € 14,50
48 Hours: Adults: € 38,00, Children 6-15: € 19,00
72 Hours: Adults: € 44,00, Children 6-15: € 22,00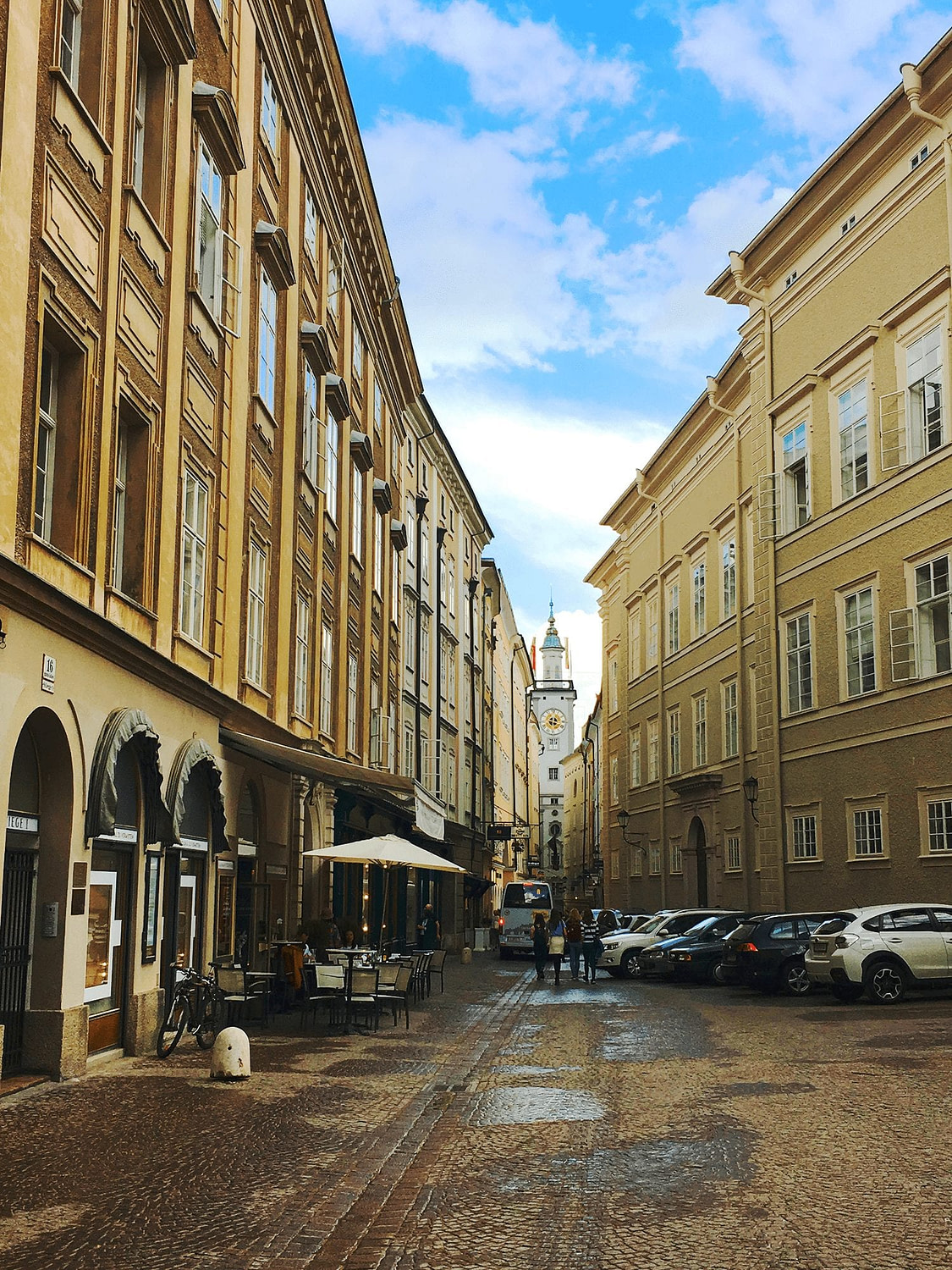 One Day in Salzburg
I hope this helps you in planning your one day in Salzburg. While I had nearly three days there. I think you can cover these places in a single day. With the possible exception of the Hellbrunn Palace as it's a bit farther out of town. I again recommend taking the train from Vienna to Salzburg if you're coming in from the capital. And do stop and see some of the walkable sights on a self-guided The Sound of Music tour in Salzburg.
Have questions? Let me know in the comments below.
Want to remember this? Post this Salzburg in A Day, The Sound of Music and More! article to your favorite Pinterest board!