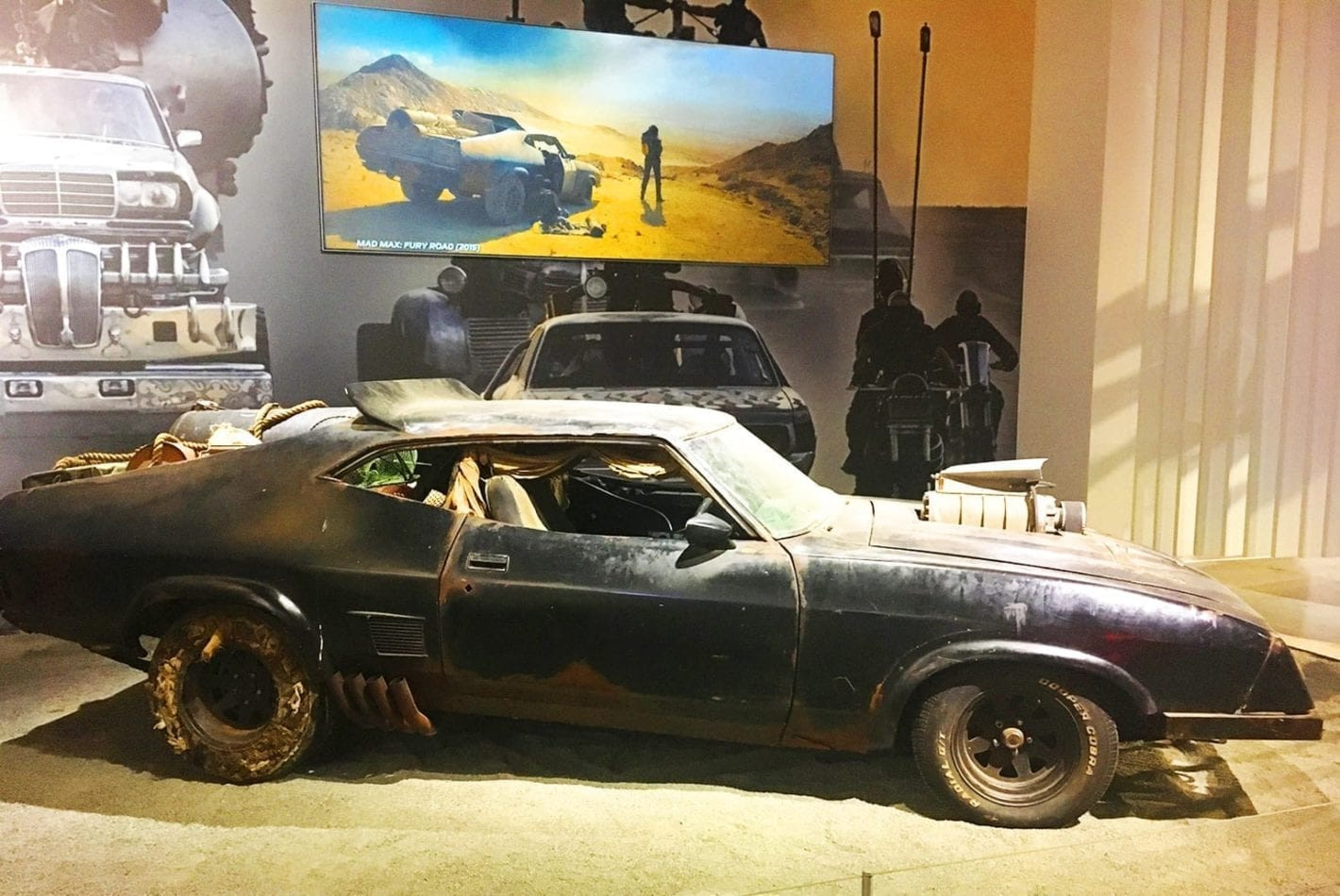 Hollywood Dream Machines at the Best Car Museum in Los Angeles
A nerd travel trip to LA would be remiss without seeing the Hollywood Dream Machines! The Petersen Automotive Museum is the best car museum in Los Angeles and one of the world's largest automotive museums! The special Hollywood Dream Machines exhibit, which was curated in collaboration with San Diego Comic Con, is a perfect addition to your Los Angeles itinerary for film, TV, and of course car lovers.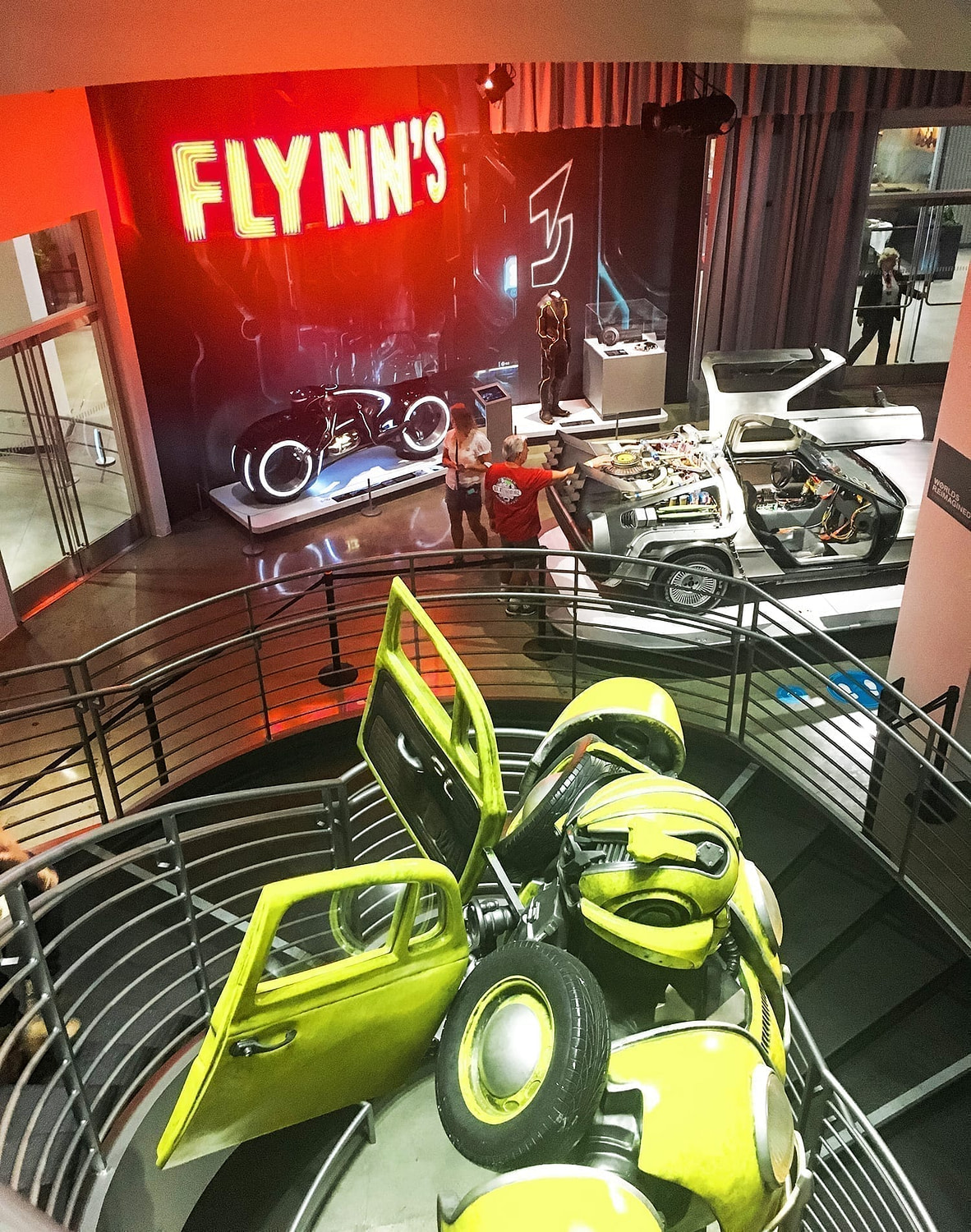 Hollywood Dream Machines: Vehicles of Science Fiction and Fantasy
The car museum takes you through classic films and TV shows to more recent releases, providing something for everyone. Some of the most notable vehicles on display are the Back to the Future DeLorean, the Tron Lightcycle, Luke Skywalker's X-34 land speeder, and several cars from Batman, Blade Runner, and Transformers. And it's not just the marvelous vehicles on display; there are also several props, design drawings, and models. My favorites were the Black Panther Lexus with the claw marks thru it. As well as Bumblebee from the self-titled film last year. As I enjoyed both films immensely, it was extra special to see them there.
The following quotes were taken from the Petersen Museum website…
Back to the Future: The DeLorean
The DeLorean DMC-12 time machine has been on display at the Petersen Automotive Museum since April 22nd, 2016. Courtesy of Universal Studios Hollywood, it's the first time the on-screen hero car has been at the museum.
"The Back to the Future films are part of Universal Studios' legacy, and we take enormous pride in preserving its history," said Larry Kurzweil, President of Universal Studios Hollywood. "From the original movie sets on the Universal backlot to the DeLorean that has been on display for guests from around the world to enjoy, the films continue to resonate and we are incredibly pleased to share this iconic hero car with the Petersen Automotive Museum to enable future generations to go back to the future."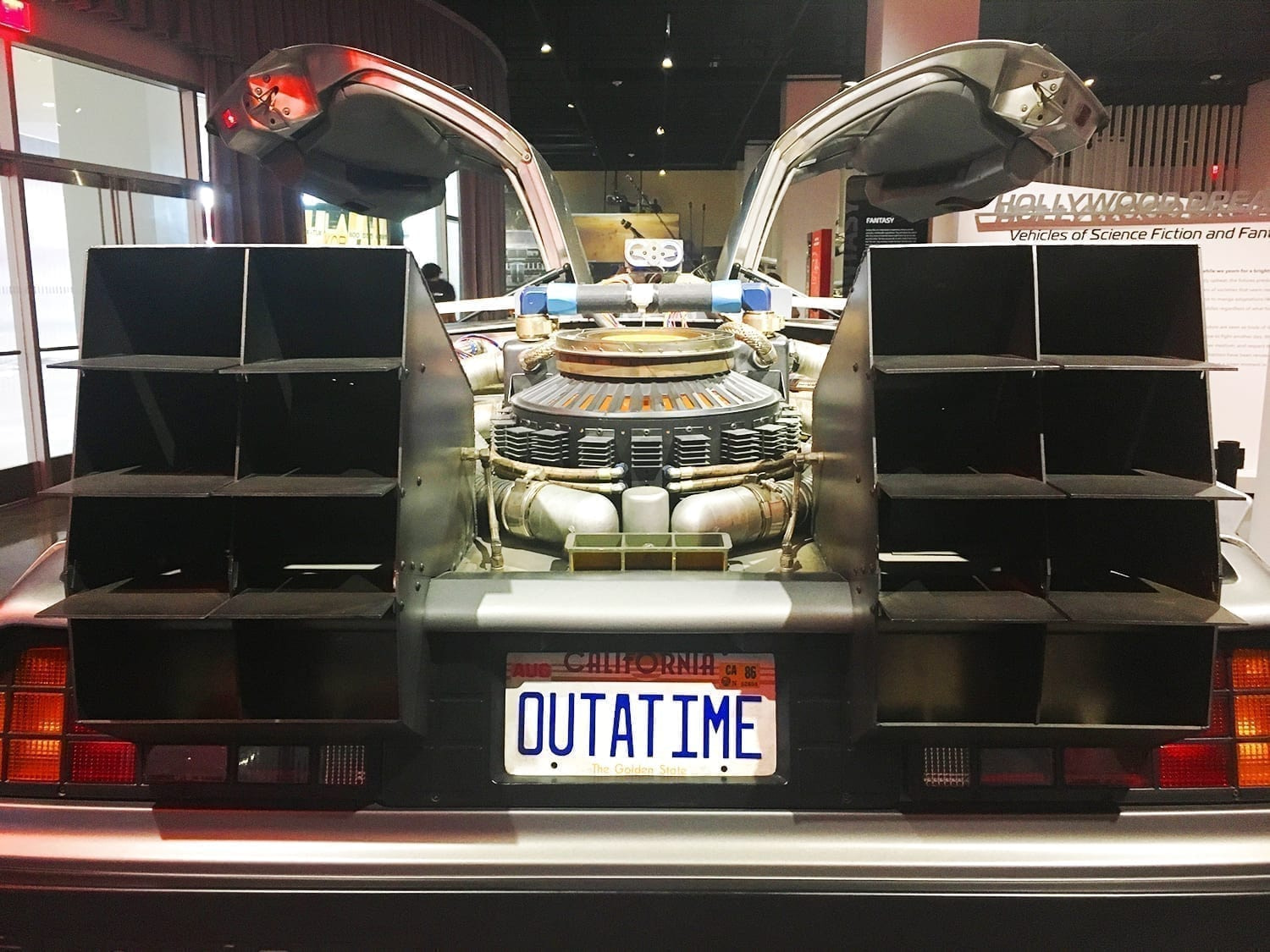 As part of it's unveiling, they had a panel discussion with Back to the Future writer and co-creator Bob Gale, Universal Studios Hollywood Creative Director John Murdy, and the movie car builders and technicians who restored the DeLorean back to its on-screen condition in 2010. The one and only DeLorean is on permanent loan to the Petersen and currently part of the Hollywood Dream Machines exhibit. If you're looking for more Back to the Future fun, you can visit the Universal Studios Hollywood's Studio Tour where the famous Courthouse Square and Clock Tower are located.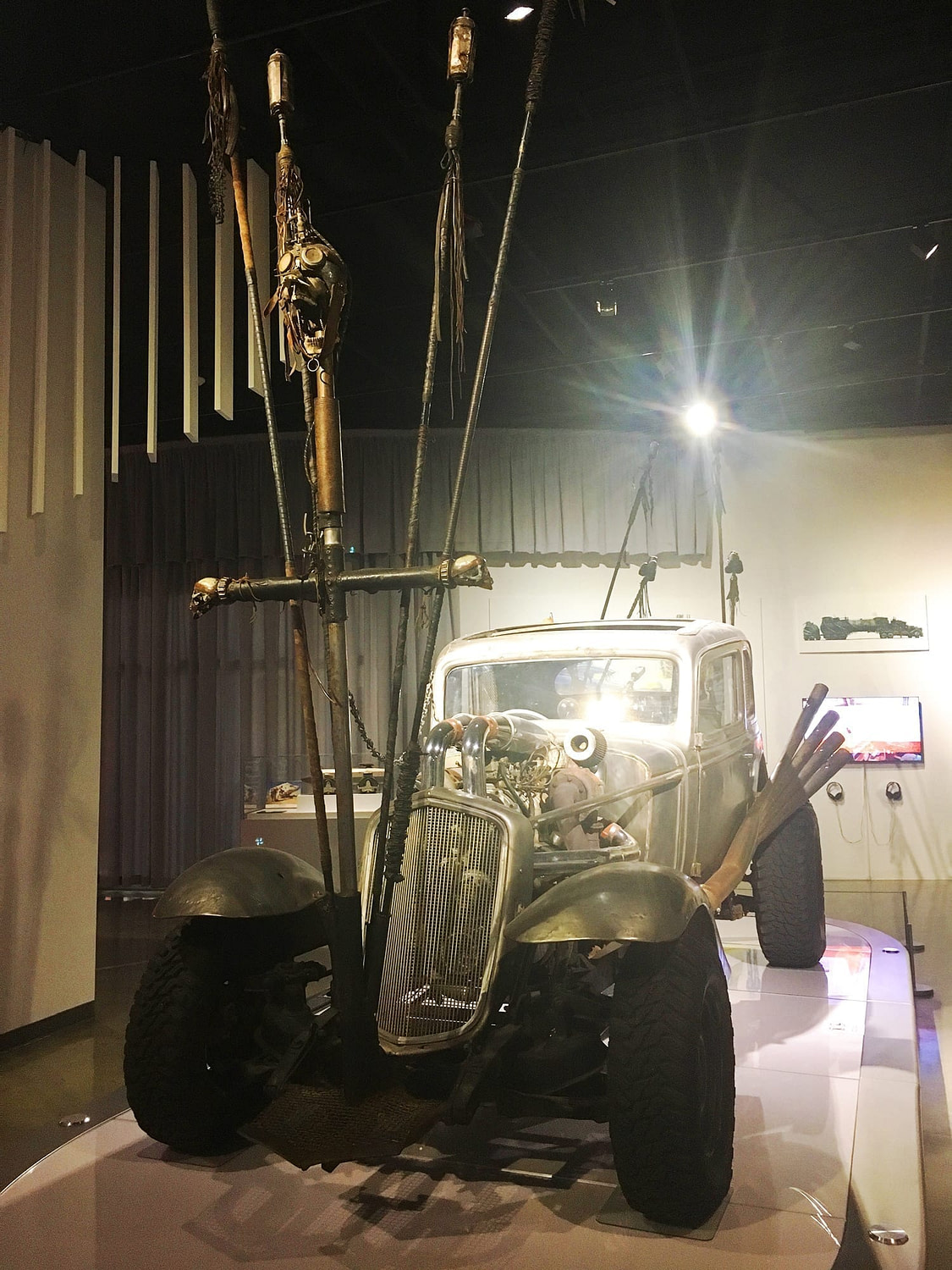 Mad Max: Fury Road at the Petersen
Each vehicle in George Miller's Mad Max: Fury Road has a unique look with its own personality. Miller told production designer Colin Gibson, "make it cool or I'll kill you." Gibson and his c