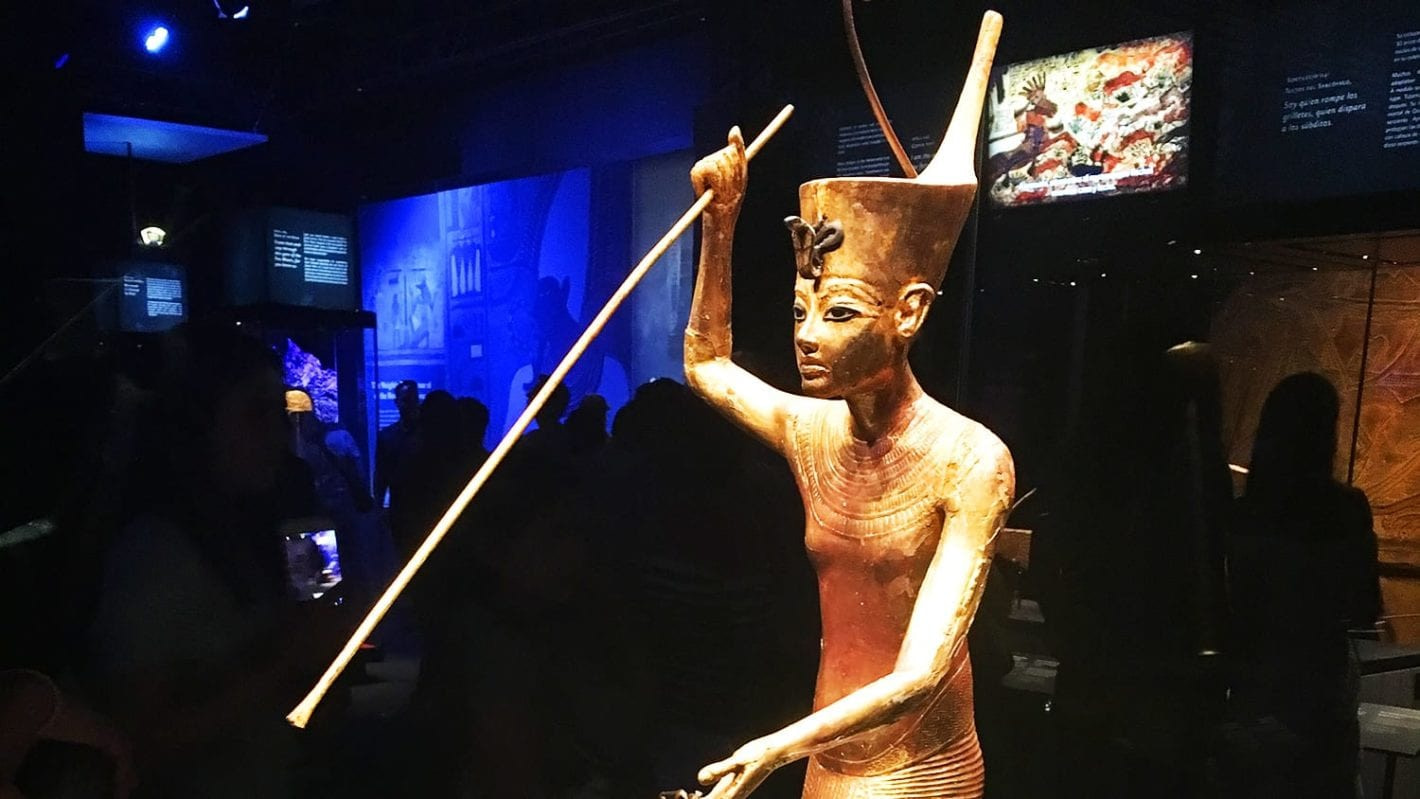 The Largest King Tut Exhibition Ever Toured is at the California Science Center
As today is the last day to see the King Tut Exhibition at the California Science Center I wanted to take a look back at my visit to the exhibit. A few friends and I visited the California Science Center specially for the King Tut Exhibition this past summer.
California Science Center
Looking for something to do in Los Angeles that falls under budget travel? California Science Center is your answer. It is marvelous in its own right and I would highly recommend visiting. Their permanent exhibition galleries are FREE (excluding IMAX and Special Exhibits). The California Science Center has hosted to some of the biggest traveling exhibitions in North America.
Visiting the King Tut Exhibition
This isn't the same tour that came to Los Angeles back in the 70s. To celebrate the 100-year anniversary of discovering Tut, the California Science Center hosted the world premiere of King Tut: Treasures of the Golden Pharaoh. It is the largest King Tut exhibition ever toured! This exhibition is touring 150 original artifacts, including 60 new treasures never seen before outside of Cairo.
"In a dramatic new presentation, dazzling multimedia complements rare artifacts to take guests on an immersive journey of the pharaoh's quest for immortality. Examine exquisite rings found on King Tut's fingers, opulent jewelry that adorned his body, and the gold sandals placed on his feet upon burial. Discover how the scientific analysis of King Tut's 3,300-year-old mummy has revealed new information about his health and lineage, and how cutting-edge technologies have played a role in discovering new tombs and analyzing existing ones in ways never before imagined." – California Science Center
Throughout nine galleries you pass through six gates of the underworld. Following King Tut on his quest for immortality. The later galleries focus on the discovery of the tomb, the history of Egyptian archaeology, as well as new scientific analysis of the mummy.
Discovering Tut
British archaeologist Howard Carter unearthed the 3,300-year-old bedrock tomb on Nov. 4, 1922. What made the discovery so important is that the tomb was nearly intact. Because of this, the discovery received worldwide press coverage. 5,398 items were found in the tomb, including a solid gold coffin, face mask, thrones, archery bows, trumpets, a lotus chalice, food, wine, sandals, and fresh linen underwear. Howard Carter and his team took 10 years to catalog the items.
If you're looking for a fantastic TV series that depicts this time in history, try Egypt. It's a BBC television docudrama portraying events in the history of Egyptology. The first two episodes explored the work of Howard Carter and the next two episodes focused on the eccentric explorer "The Great Belzoni". The Great Belzoni, was a prolific Italian explorer and pioneer archaeologist of Egyptian antiquities.
King Tut (Tutankhamun) Fast Facts:
Tut was about 9 years old when he became a Pharaoh
19 years old when he died
King Tut had a club foot and an impacted wisdom tooth
DNA tests show that King Tut suffered malaria
He had a badly broken left leg above the knee that pierced his skin which likely resulted in an infection that caused death
Tutankhamun's mummy still rests in his tomb in the Valley of the Kings
King Tut's Homecoming
Valuables from King Tut's tomb have been touring the world a number of years and it's finally getting to go home to Egypt. The King Tut traveling exhibit will appear in 10 cities internationally over seven years. Then the objects will go to the Grand Egyptian Museum in Cairo. It is currently being built to house these wonders as well as others where they will remain permanently.
Don't miss this once-in-a-lifetime exhibition! The King Tut traveling exhibit will head to Europe as part of its 10-city tour but specific cities have yet to be announced. Visit the official website of the King Tut Exhibition for more info.