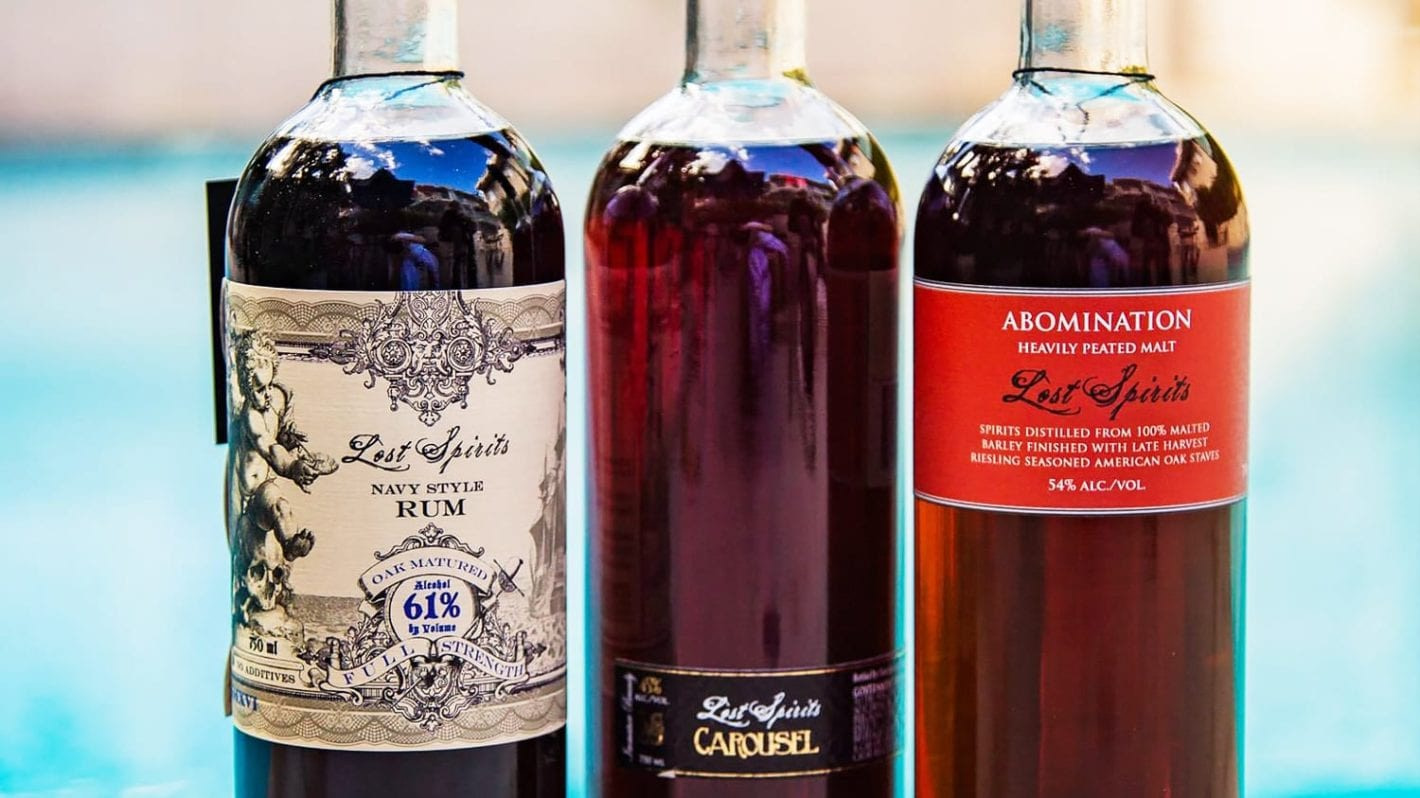 Spend a Spellbinding Evening at Lost Spirits Distillery
In the arts district of Downtown L.A., you'll find Los Angeles' best kept secret. The Lost Spirits Distillery tour. I don't say this lightly. It was one of the most enjoyable evenings I have had in a longggg while. Not that there isn't much to do in Los Angeles. There's actually loads! But this mysterious and enchanting place really is something else.
The Best Tour In L.A.
After reading a Forbes article on the Lost Spirits Distillery tour, I added it to my to-do list. Their headline, "Forget The Hollywood Studios: Lost Spirits Distillery Is The Best Tour In L.A." Well, pardon me I thought! The best tour in LA? Los Angeles is a rather bustling place! That quite a statement. I sent this article along to my friend Amy, we discussed it and then it just sat in the back of my mind. Months passed and it kept popping up in conversations, on the web, etc. A little bit of everywhere honestly. I finally mentioned it to another friend, Rachel, and we decided to set a date to go. I then reached out to Amy and some other friends to attend. There were six of us in total on this adventure.
It's a bit hard to see the place upon arriving at Lost Spirits Distillery. Keep an eye out for a whimsically painted playing card on a wall. When you check in, it's suggested by the staff to take a bottle of water. I've been on tours before, for wine, and thought that the water suggestion was for wimps. I was wrong! Take the water, trust me!
A Dream Distillery
This tour isn't your normal one tasting room with a few glasses placed in front of you and that's it. It's an extraordinary experience that guides you thru a maze of rooms, onto a boat, and a carousel. Seriously. Each is inspired by a different movie or novel. I was akin to getting a condensed tour of Disneyland. Part Pirates of the Caribbean, Indiana Jones, Alice in Wonderland, Tomorrowland, and more. An autonomous computer system, TESSA, follows you along the tour. Not a thing was overlooked in the design of the space. Even their mechanics are outfitted in a theme (note the dragons below).
About Lost Spirits Distillery
Lost Spirits Distillery was founded in 2010 by Bryan Davis and his partner, Joanne Haruta. Their rums and whiskies have been "flirting with the very definition of rum and whisk(e)y." Prior locations for their remarkable distilleries have been in Monterey County and Silicon Valley. In late 2016 they started up their new location in Downtown Los Angeles. Utilizing technology and cutting edge distilling techniques, they are 10,000 leagues ahead of other distilleries. You'll learn a fair bit about the making of the various spirits along the way. You're even encouraged to ask questions about their process. 
Lost Spirits Distillery has won a number of awards, and you'll learn why during the tour. For reasons such as their critically acclaimed Colonial Inspired Rum. It was only 6 days old. For booze Luddites like me, this is a really short amount of time. It was a product of a technological breakthrough. The forensic chemistry showed that the rum was chemically 15-20 years old! And this is only one example of the breakthroughs they have achieved. Wait till you hear about the magic they conjured up to replicate a 100+ year old liquor.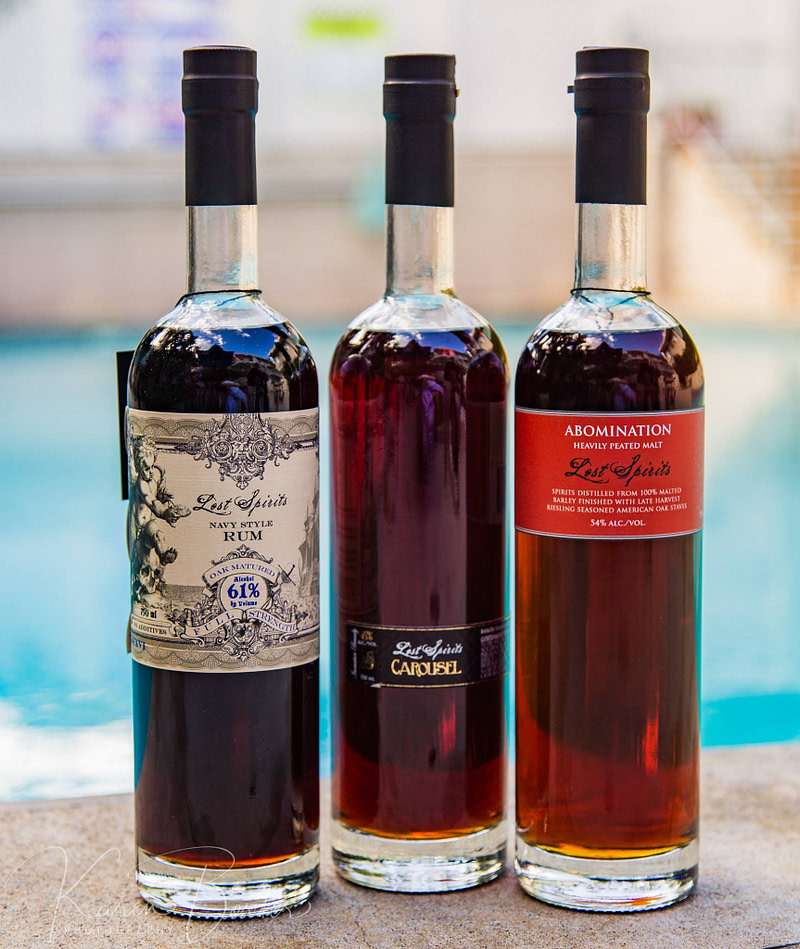 Would I Return?
Now, I don't want to spoil the whole tour for you. Really, it's that good! I will say that out of the four tastings I had that night, my favorite was the brandy. All of them were enjoyable though! I walked away with a bottle of the brandy I liked it so much. Some of my friends went home with more than a bottle.
Lost Spirits offers a two-hour trip thru this magical mystery tour. I was told by staff there that they are expanding and to head back in January, as it'll be nearly twice the size by then. I'm sincerely going to return in the new year to see what surprises they have added to this fabulous tour.
Guests must be 21 and up, and reservations can be made online via the Lost Spirits' website.
Lost Spirits Distillery is located at 1235 E 6th St in the Arts District.
Product photography by Karen Borter Photography.