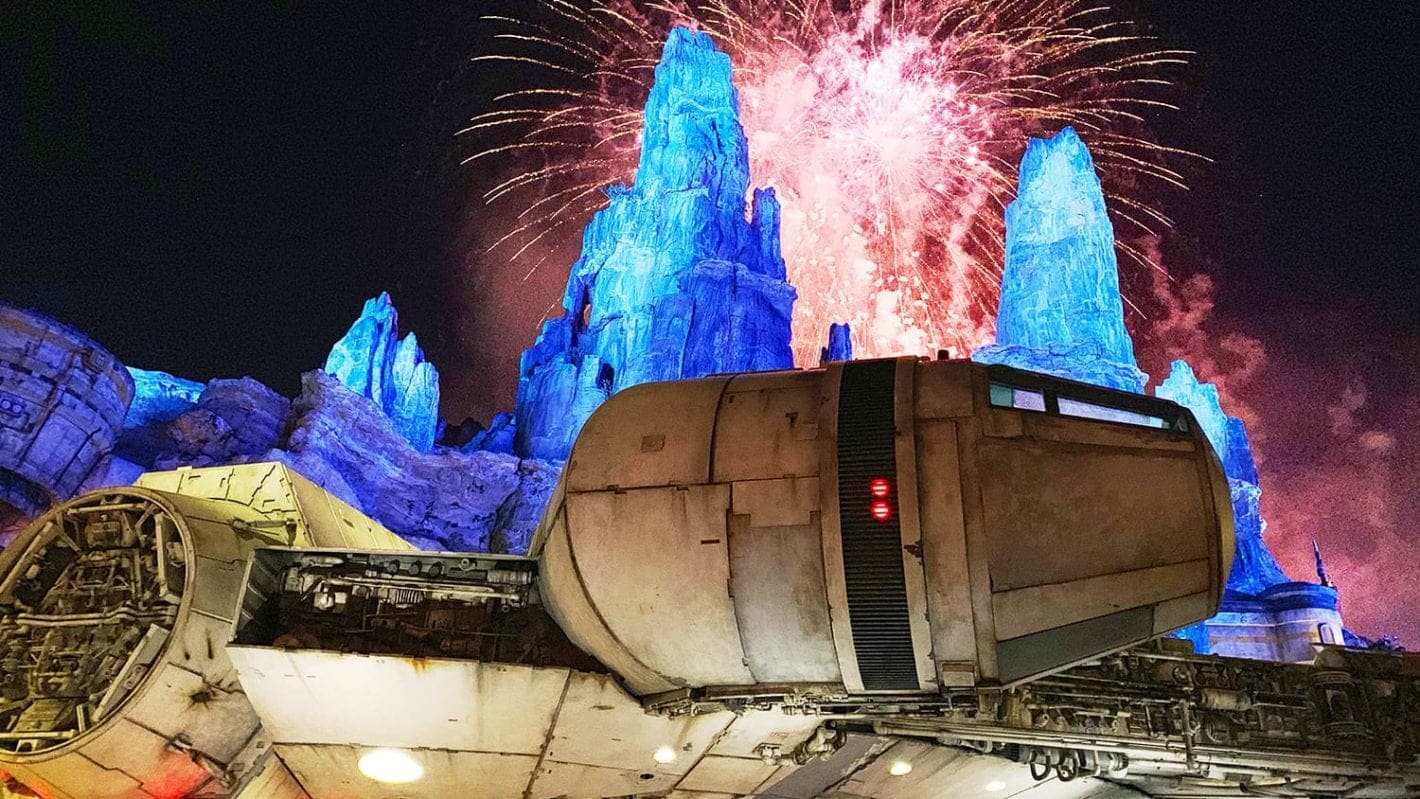 Star Wars Galaxy's Edge, The Best of a Galaxy Far, Far Away
Star Wars Galaxy's Edge is obviously the hottest theme park ticket this year! Disney's Star Wars land opened this month in Anaheim, CA and I was one of the few that had a reservation to get in early. Thanks to a lovely friend of mine, I was able to see the 14 acres of Star Wars at Disneyland the week it opened. The Black Spire Outpost is on the wild frontier planet of Batuu, with its time period set between the films The Last Jedi and The Rise of Skywalker. As I had a reservation between 8 pm – 12 pm I was able to see the park without insane crowds, though it was still very full at the park that day.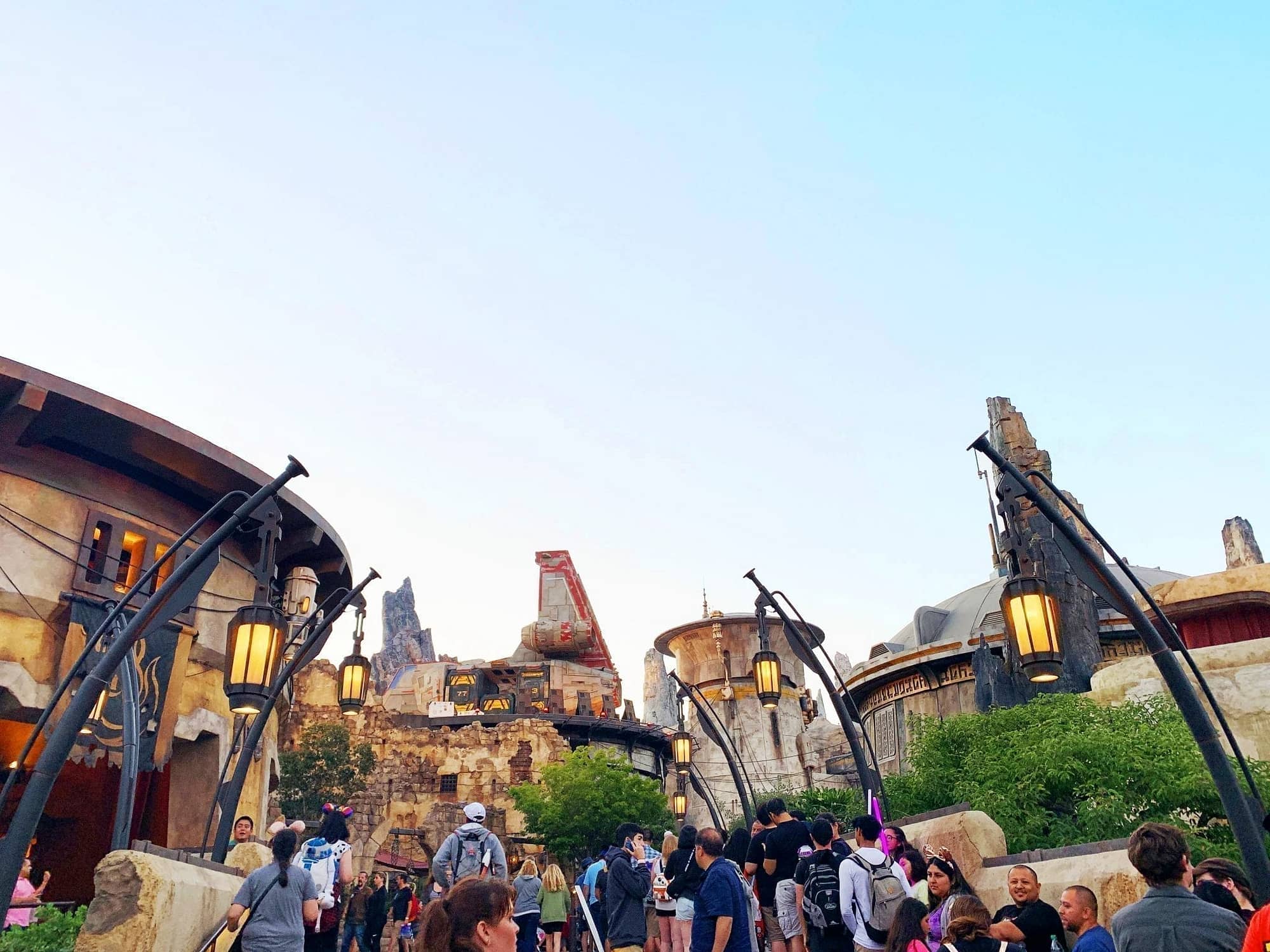 Star Wars Galaxy's Edge Datapad
Visiting Savi's Workshop
What would Disney's Star Wars land be without custom lightsabers? I truly don't know and that's why they have Savi's Workshop where you can build your own. If you've been to the Wizarding World of Harry Potter and seen the wand ceremony there, it's a similar concept. A group known as the "Gatherers" run a covert workshop to help Jedis built their custom lightsabers. With their help, you can select a kyber crystal and construct the lightsaber hilt with a variety of pieces from your chosen theme. When you go to make a reservation for Savi's Workshop you choose one of these themes:
Peace and Justice
Salvaged scraps from fallen Jedi temples and crashed starships in these Republic-era designs honor the galaxy's former guardians.
Power and Control
Originally forged by dark side warriors, this style features rumored remnants from the Sith homeworld and abandoned temples.
Elemental Nature
This theme embodies the Force—energy created by all living things, like Brylark trees, Cartusion whale bones, and Rancor teeth.
Protection and Defense
Hilt materials bear mysterious motifs and inscriptions that reconnect users with the ancient wellspring of the Force.

Building a Custom Lightsaber
Once you've selected a theme, you're given a cloisonné pin to identify your selection. Return to Savi's Workshop at your allotted time, ours was at 10:45 pm I believe, but we didn't get in until after 11 pm. This may have been since it is brand new and they are still working out kinks, but be aware there may be a waiting period. Upon entering, the Gatherers help you select a kyber crystal, which is available in red, blue, green or violet. Then you can begin to build the hilt of your custom lightsaber.
Hilt parts include:
1 hilt
2 emitters (pick 1)
2 pommel caps (pick 1)
4 sleeves (pick 2)
2 sets of activation plates and switches (pick 1 set)
Finally, the Gatherers connect your hilt to a 31" lightsaber blade! Please note, that you have to pay $199.99 per lightsaber, plus tax. You can, however, bring people in with you to watch the ceremony. That's how I was able to see it, as my aforementioned friend got the custom lightsaber. There is one custom lightsaber per builder per experience. Same-day reservations are required. Reservations are released daily beginning at 7:00 am and are nontransferable. I'd say if you really want a lightsaber, do it. However, if it's not worth the $199.99 to you, then you may want to pass.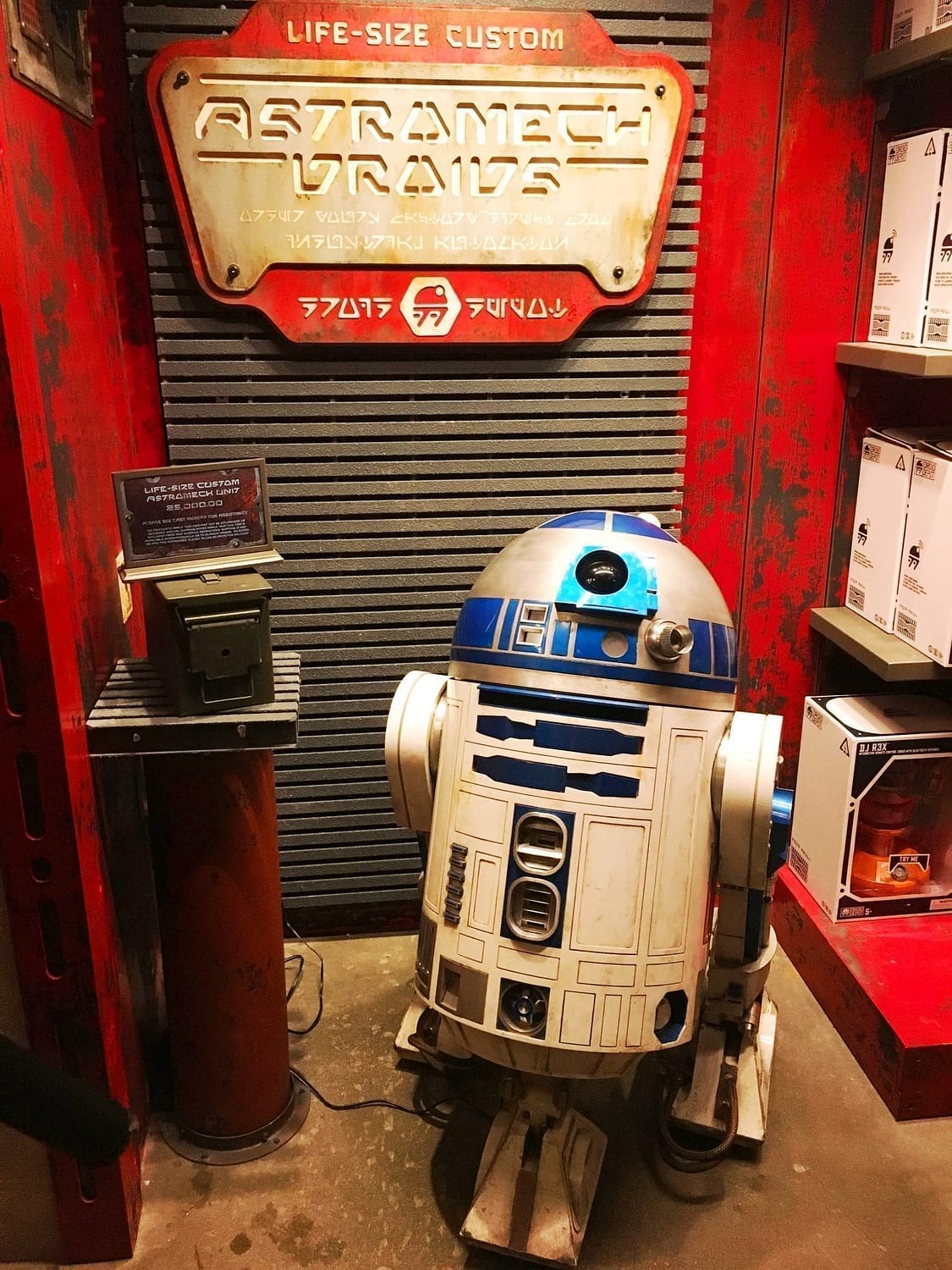 The Droid Depot
Since we were going to Savi's Workshop, we didn't opt to do the Droid Depot experience as well. I did, however, pop in just to look around which you're allowed to do. It is stocked with parts, chips, manuals and other items for constructing your very own droid. If you wish to, you can either build a BB-series or R-series unit. You're provided a blueprint and go thru stations to build the droid. When complete, you're given a remote control to activate it. To build a droid at the Droid Depot, it's $99.99 per unit, plus tax. Other personality chips and accessories are available for an additional charge.