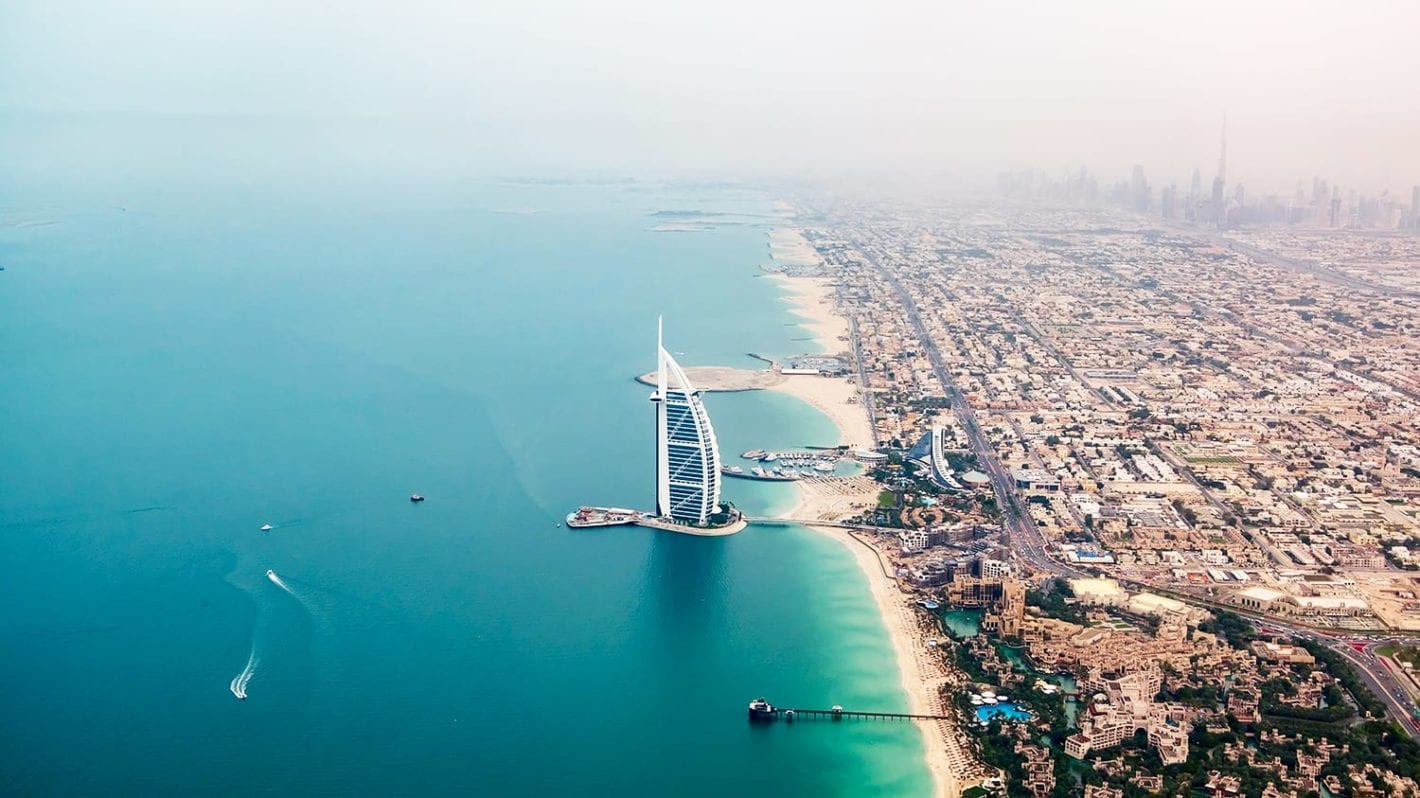 Dubai is a pioneer when it comes to outlandish landmarks and luxury living. Over the years the emirate has rapidly progressed from a desert village to a dazzling global city. Wrapped under its wings, Dubai has some of the most iconic attractions and landmarks of the world. Yet it still preserves fragments of its humble pasts in old Dubai sectors. To experience all that Dubai has to offer, one needs to spend at least a week in the emirate. However, if you're short on time, here's some travel tips for Dubai in a day.
Spend 24 Hours in Dubai
Dubai has always been a preferred stopover destination of travellers. Many such travellers would like to explore the wonders of the city and spend whatever time they have in the emirate exploring it. If you are in Dubai for a day and want to make the most of your time, then I recommend you to include these places in your one day Dubai itinerary. They will help you to get the gist of what Dubai is all about.

Souks of Dubai
Step back in time into a world before Dubai was glamourized by swanky malls. Wander around the alleys of Dubai Souks for a more traditional and authentic shopping experience in Dubai. These bustling souks offer a plethora of merchandises and have dedicated bazaars for the same. The Spice Souk and Perfume Souk offer an aromatic journey through Middle East's fervor for fragrant elements. The Gold Souk bedazzles you with the grandeur of gold and at Textile Souk, you can get some of the finest carpets, pashminas, fine silk materials and hand-woven fabrics from all around the Middle East. The Souks are the best place for a reasonable shopping experience in Dubai and with a bit of haggling, you can get a good deal for your purchases at a bargain.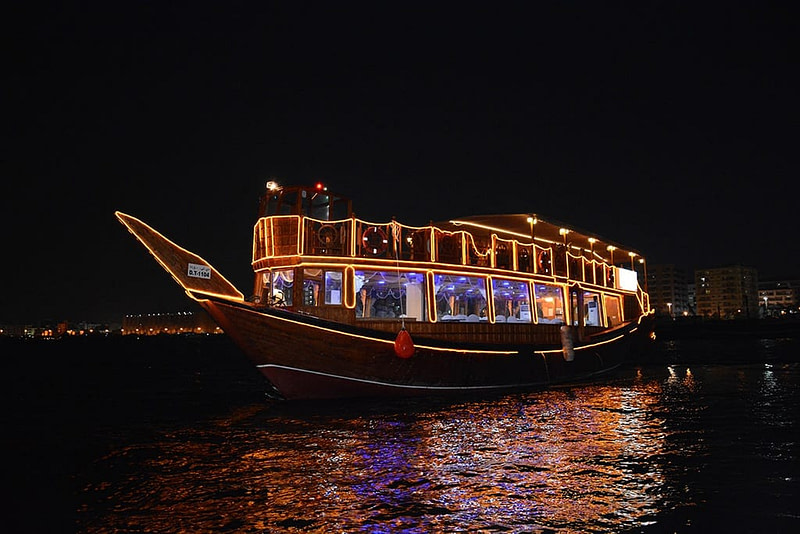 Dhow Cruise Experience
After an exciting day at the Souks, enjoy the enigmatic cityscape of Dubai along the Dubai Creek. Hop on board a Dhow Cruise on Dubai Creek to witness the alluring yet contrasting sights Dubai has to offer. The shorelines of Dubai Creek offer a harmonious blend of old world charm and modernism. Catch scenic vistas of Sheikh Saeed's House, the Souks, Old Boat Fort, Al Diwan and the Grand Mosque at the old city areas of Bur Dubai and Deira. Dubai's extravagant cluster of skyscrapers and towers forms a spectacular backdrop of the city skyline. If you prefer a stylish Dhow Cruise experience amid sights of modern Dubai, you can replace your Dubai Creek Dhow Cruise experience with an opulent Dhow Cruise Dubai Marina for a few extra bucks.

Al Fahidi Historical District
Once you arrive in Dubai, you find it hard to believe that this was once a barren desert with modest settlements. Today it is the epitome of innovation and luxury living. If you wish to experience how Dubai was long back before it became an elegant metropolis, take a tour of the Al Fahidi Historical District. Saunter around the earthy toned neighborhood to witness the lifestyle of locals during the 19th century. Visit the traditional wind tower houses, quaint alleys, and old houses which are now converted into courtyard cafes and art galleries. Al Fahidi Historical District is a great way to take a detour from the chaotic and classy Dubai city and revel in simple ambiances before heading back to the city.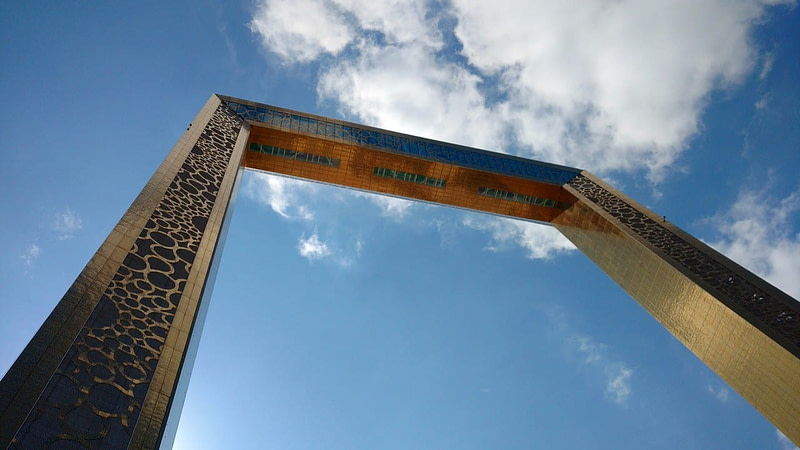 Dubai Frame
A spectacular recent addition to Dubai's unique collection of iconic landmarks is the Dubai Frame. It is yet another larger than life project made possible by the emirate. Boasted as 'the largest frame in the world', Dubai Frame has swiftly gained the attention of Dubai visitors. It is among one of the most popular sights to visit in Dubai. Located at Zabeel Park, the Dubai Frame stands towering over the city at 150 meters. Offering visitors a chance to view the best of both realms in Dubai. Take a one hour tour to witness Dubai's past, present, and future along with stellar panoramic sights from the glass bridge located at the top of the landmark. It will be one of the most breathtaking panoramas of Dubai that will be etched on your mind forever.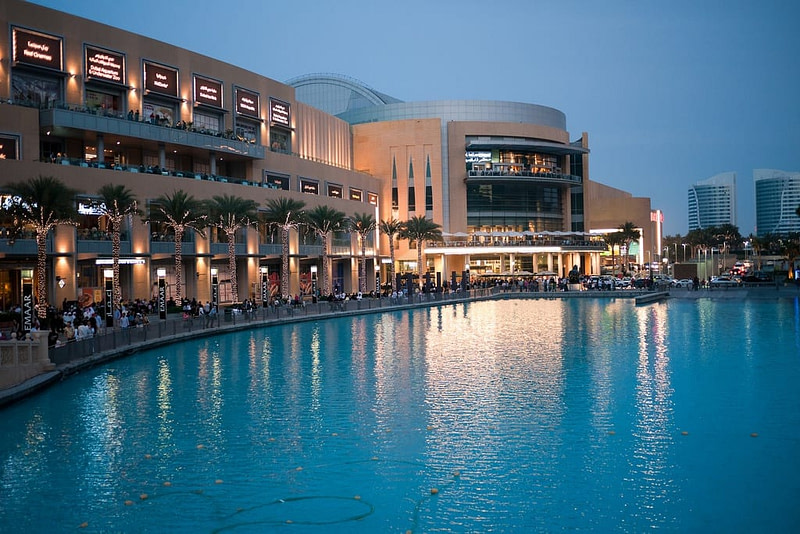 Dubai Mall
Dubai is renowned as a shopping destination and is bursting with high-class shopping malls. These malls offer much more than shopping experiences, all of which cannot be explored in a day. However, in your limited time, you could visit Dubai Mall. Which if you miss on your trip it would be quite disappointing. Dubai Mall is the second largest shopping mall in the world. You can find shopping, fine dining, and recreational activities all under one roof. Apart from over 1200 retail shops, Dubai Mall consists of The Dubai Aquarium and Underwater Zoo, KidZania, Olympic-sized Dubai Ice Rink, and an indoor multiplex. Even if you do not wish to do any shopping, you can spend your time enjoying fun activities at these recreational areas.
Burj Khalifa and Dubai Fountain
There are plenty of things to do in Dubai in a day. But there is one attraction you should definitely not miss on your Dubai trip. The Burj Khalifa is the tallest tower in the world. A tour to the top of the building gives you an unobstructed panoramic view of Dubai and beyond. Deemed as the new face of Dubai, this iconic structure takes you through a fascinating journey of Dubai's imminent rise to an Avant-garde city. Zoom up to the world's highest observatory deck on the world's fastest elevator. Enjoy your time viewing scenic vistas of the city. Relish a scrumptious meal at Atmosphere dining restaurant on the 122nd floor.
Keep the best for the last and plan your visit to Burj Khalifa in the evening so that you can enjoy the illuminated bird's eye view of the city. At the foot of Burj Khalifa lies the Dubai fountain – a mesmerizing spectacle of water, music, and lights. This stellar dancing fountain is a sight best viewed from the top of Burj Khalifa. Which offers a dazzling aerial panorama of Dubai Fountain's illuminated performance. The Burj Khalifa along with the Dubai Fountain is one of the Dubai moments you would cherish for your lifetime.