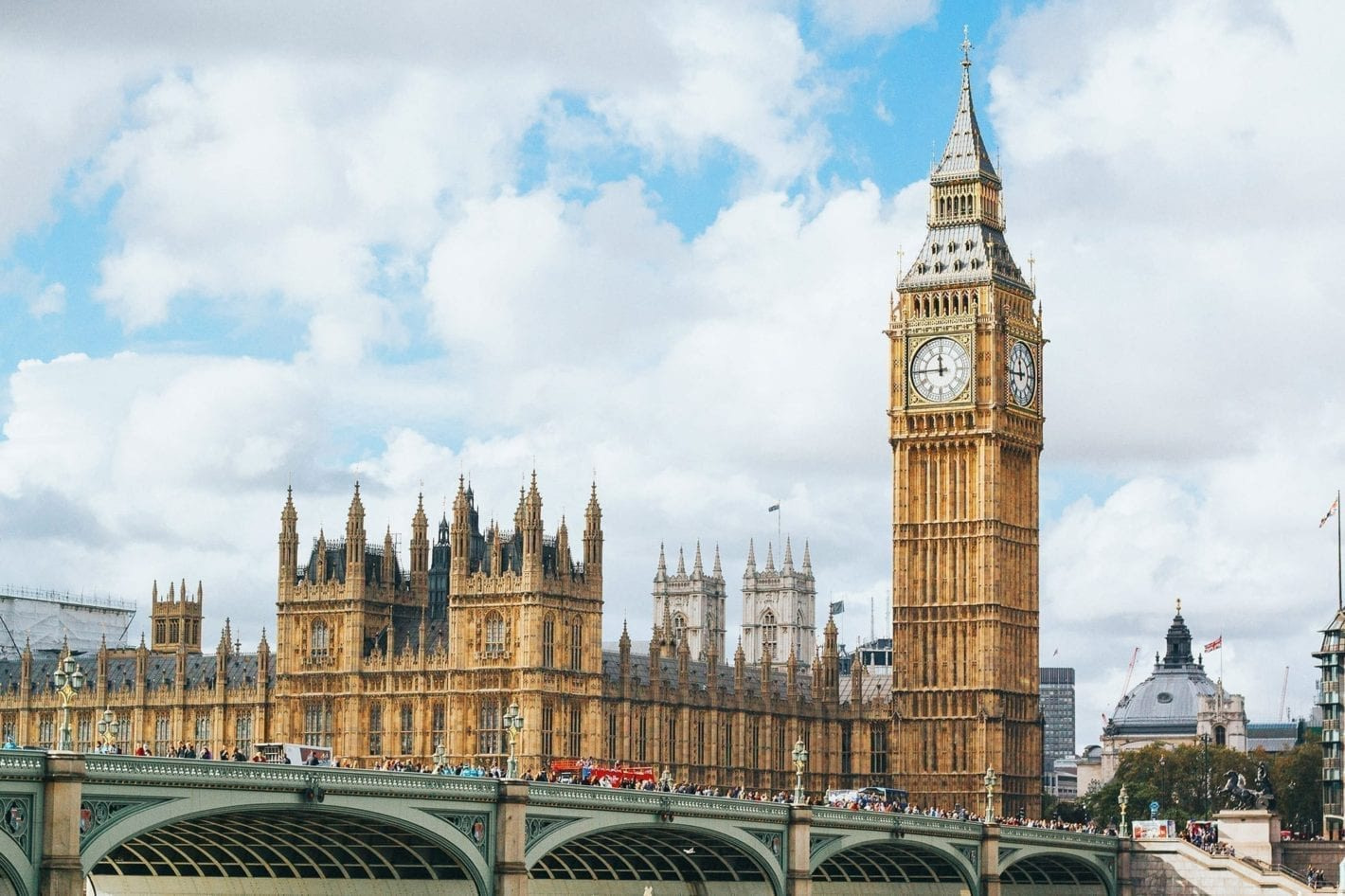 Your Essential Itinerary for 2 Days in London
Need to know how to spend 2 days in London? There is an innumerable amount of wonderful things to see so you can easily fill up your London itinerary! Such as getting some Globe Theatre tickets, visiting the Shard, doing a Tower of London tour, or heading over to Neal's Yard in Covent Garden for a bite. One of the really wonderful things about London I find is that there's always some little gem just around the corner if you're willing to look. There are even some amazing free things to do in London! Let me be your London tour guide! I understand you're short on time, so here are a few sites you could hit while you spend 2 days in London. I'll even make some recommendations if you only have 1 day in London!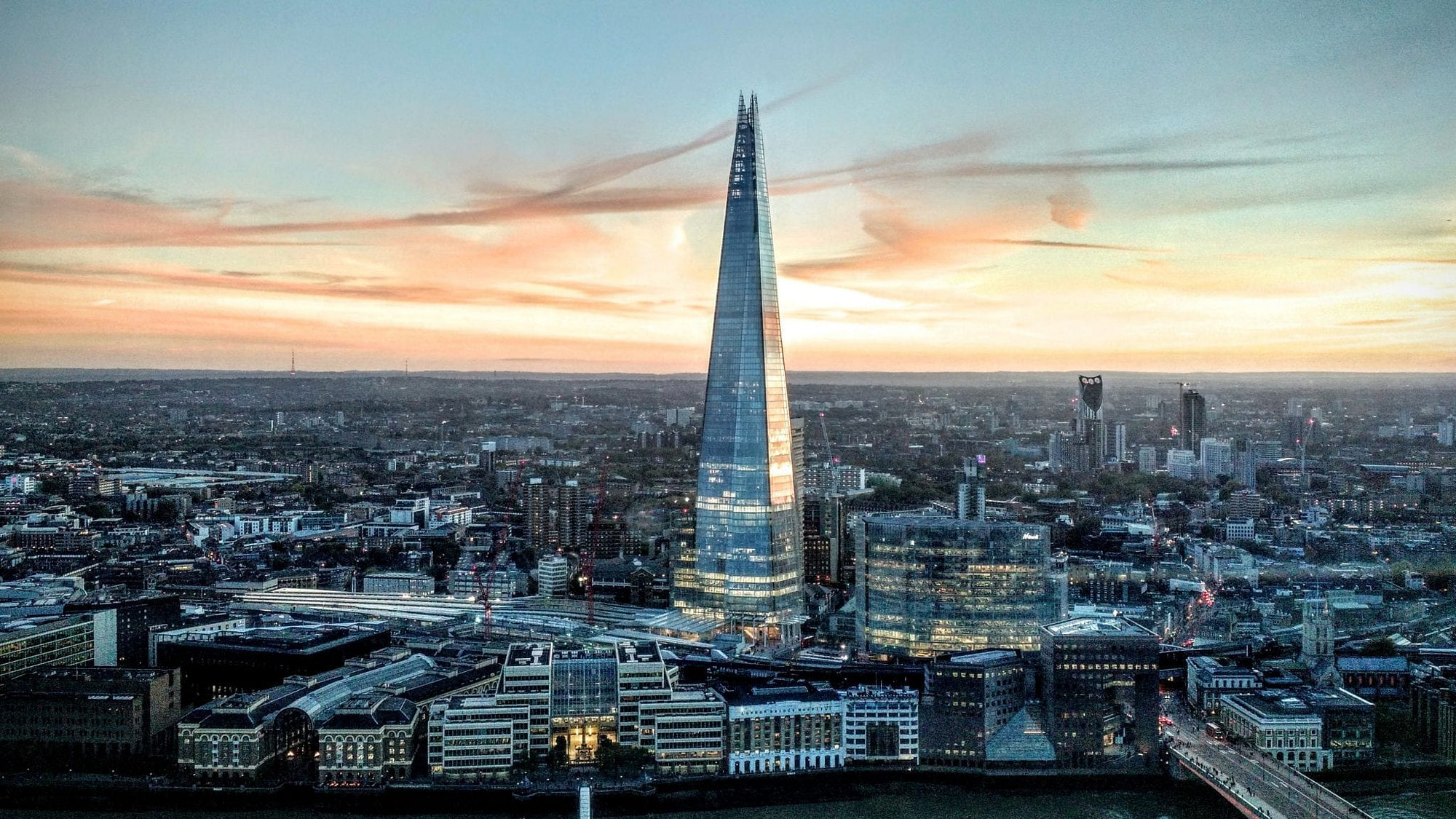 The Shard
Did you know London's highest and best view is situated at the top of The Shard? At almost twice the height of any other viewing platform in London, it offers a 360-degree view for up to 40 miles. I had bought tickets for The Shard to see this fantastic view of London. It was the first destination on my London itinerary! However, on my most recent trip to London, I was hit was a hard dose of jet lag and napped when I arrived at my hostel. By the time I woke up, took a tube, and found my way over there I had missed my scheduled time to go in. Ah well, I have to save something to do for next time, right? Or you can check out the Sky Garden during a weekend in London, which is a free panoramic view experience.
At the time I went, the YHA hostel I was staying at actually had a group going to the visit The Shard. So if you're a solo female traveler like myself, you may want to look into buying your tickets for The Shard thru your hostel. It would be a great way to meet people as this London tour guide likely can't come with you…in person I mean. Feel free to give me a shout on social though!
The Shard Photo by Fred Mouniguet on Unsplash
Buckingham Palace
Buckingham Palace boasts 775 rooms, including 188 bedrooms for the staff alone! There are also 78 bathrooms! No wonder it's fit for a Queen and a must on your London itinerary! Of the three times I've visited London, the Queen was always in residence so I wasn't able to go inside of Buckingham Palace. Still, maybe you're luckier than I! 10 weeks each summer (July 20 – September 29, 2019) the magnificent State Rooms are open to visitors. If you aren't visiting during those times, no worries! You can still see the outside as well as the Changing of the Guard.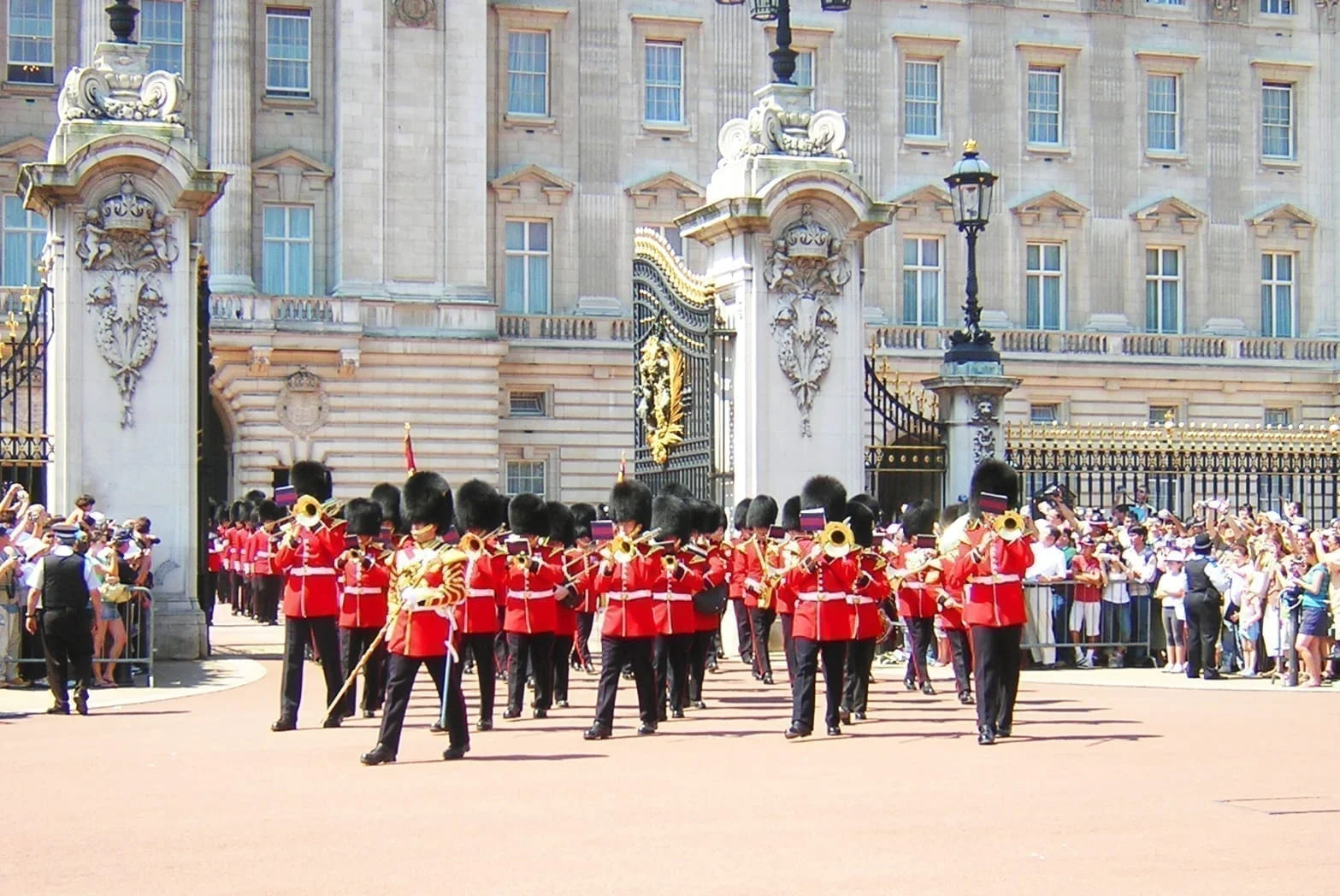 The Changing of the Guard is the ceremony where The Queen's Guard hands over responsibility for protecting Buckingham Palace and St. James's Palace to the New Guard. An iconic tradition of the guards accompanied by music. Stopping by Buckingham Palace is a must for any London tour guide!
The Houses of Parliament and Big Ben
I couldn't leave out Big Ben, right?!? It's arguably the MOST iconic landmark in London! Every time I see it I get shivers! It's actually called Elizabeth Tower, but it's commonly called Big Ben. Back in June of 2012, the House of Commons announced that it was to be renamed the Elizabeth Tower in honor of Queen Elizabeth II's Diamond Jubilee. So technically, Big Ben is the name given to the massive bell inside the clock tower, which weighs more than 13 tons (13,760 kg). You can see what it looks like at night all lit up down below. Getting to see at least one of the two, either day or night view, is a must with this London tour guide!
For non-UK citizens, the tower is not available to visit. UK residents can book a visit by writing to their MP. Applications should be made in writing, in advance, to:
House of Commons, Westminster, London SW1A 0AA
Non-UK citizens, you can instead join a talk on the Elizabeth Tower or take a tour of the Houses of Parliament next to The Elizabeth Tower. If you're just stopping by to see Big Ben, then this will take no time out of your 2 days in London or 1 day in London. Since it's along the Thames, you'll pass it at some point.

Westminster Abbey
Likely a place you've seen on TV during royal weddings or the Queen's coronation. Westminster Abbey has been around since 960 A.D. and began its life as the coronation church in 1066. From William the Conqueror through to Her Majesty Queen Elizabeth II, all but two monarchs have been crowned in the Abbey. It is also the resting place of more than 3,000 great Britons, including kings, queens, poets, musicians, scientists, and politicians.
Westminster Abbey is open most days, but Sundays are for services. Check what day you're visiting on your London itinerary before going, especially if you only have 1 day in London. Side note, I did put my cell phone on silent while in the church. However, it magically somehow started playing "More Bounce in California." Not my proudest moment 😂
Photo by Charles Postiaux on Unsplash

Trafalgar Square and the National Gallery
Trafalgar Square commemorates the Battle of Trafalgar, a British naval victory in the Napoleonic Wars over France and Spain. It took place on October 21, 1805, off the coast of Cape Trafalgar.
The National Gallery is an art museum in Trafalgar Square. Founded in 1824, it houses a collection of over 2,300 paintings dating from the mid-13th century to 1900. Entry to the main collection is free of charge, special exhibits may charge a fee. It is among the most visited art museums in the world, after the Louvre, the British Museum, and the Metropolitan Museum of Art. I'm not a HUGE art museum person so if you're not either, I'd recommend skipping it during your 2 days in London.

Somerset House on the Strand
If you're strolling down the Strand, or near Trafalgar square, stop by Somerset House. It's a charming location previously owned by some wealthy Danish people. Currently, it's a museum and a prime filming location, The Duchess was filmed in part here. Some of the exhibits are free, yey! Some are not, but it's worth it to walk into the courtyard. There's a fountain there so if you're hot, do like the kids did when I was there and run right through! This is just a quick stop if you're in a rush so it's not a must-do on your London itinerary.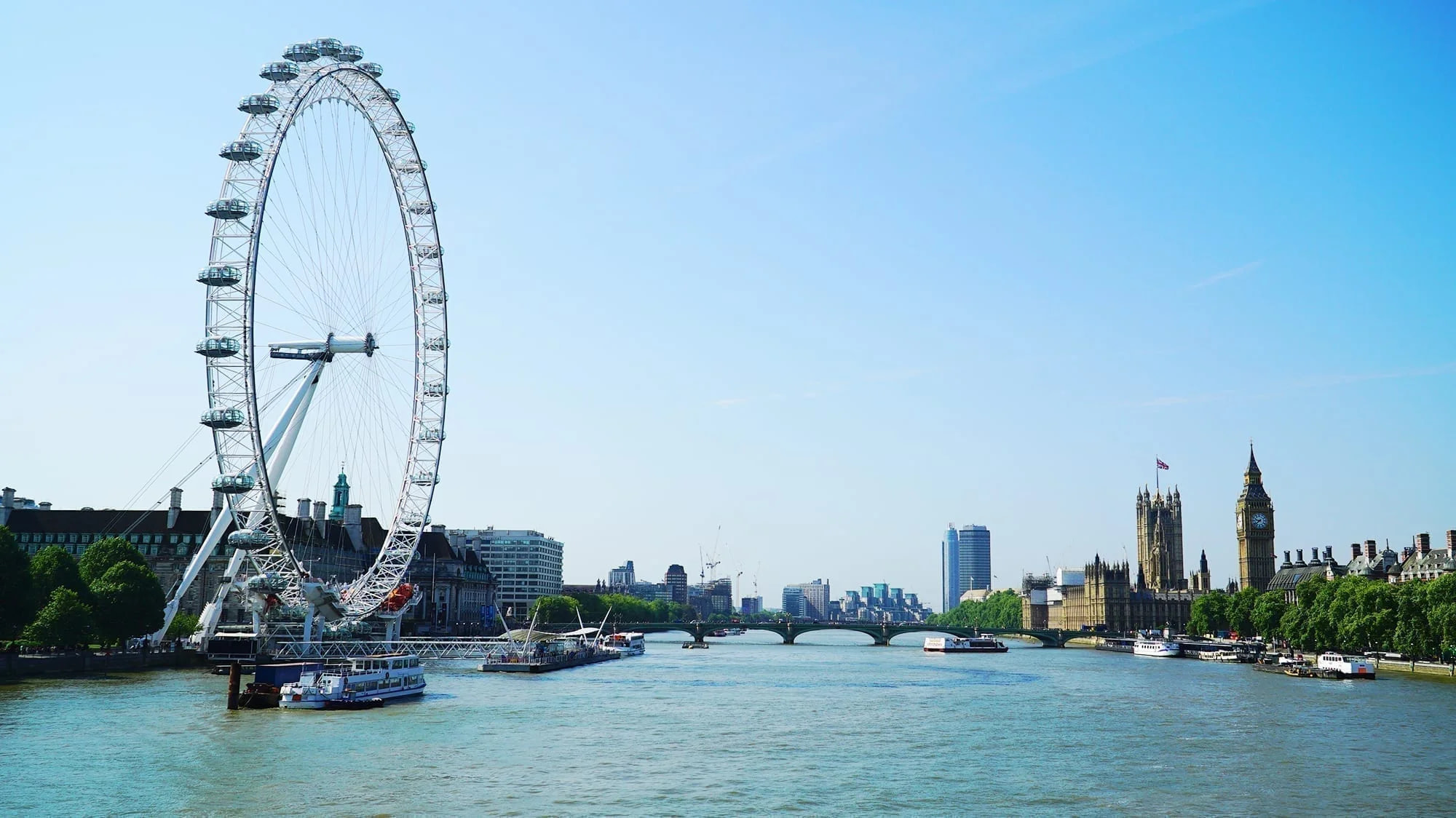 The London Eye
Oh London Eye, how I was SO terrified of you! If you've taken a moment to check out my Eiffel Tower post, you'll know I'm no fan of heights. Actually, more specifically falling. I know there's no way I can fall out of the London Eye, but tell that to my nerves next time. However, even though I was rather scared. I have gone on it twice! And would recommend it to others for their London itinerary!!!
The London Eye is Europe's tallest cantilevered observation wheel and the most popular paid tourist attraction in the United Kingdom with over 3.75 million visitors annually. At 135 meters (443 ft) tall and a diameter of 120 meters (394 ft).

St Paul's Cathedral
St Paul's Cathedral, which happens to be just across from Shakespeare's Globe, is probably also familiar to those who have seen the Capitol building in Washington DC. The DC building was influenced by St Paul's. Or if you're a total film nerd like me you start singing "Feed the Birds" like you're in Mary Poppins.
At 365 feet (111 m) high, it was the tallest building in London from 1710 to 1967. The dome is among the highest in the world. Not only is the exterior worthy of praise, but the awe-inspiring interior is also just as noteworthy! You can climb the dome to either try out the Whispering Gallery or see some spectacular views of London. Or go below to the crypt where many national heroes are buried.
Kensington Palace
More recently known as the home of the young royals, it has been home to many of the royal family. If you're a fan of the Victoria series on PBS, you'll also know it as the birthplace and childhood home of Queen Victoria. Playing host to royalty for over 300 years, there's the King's State Apartments, the beautiful Queen's Apartments, and the famous Sunken Garden to discover. There's also an incredible exhibit called Diana: Designing for a Princess.
You'll be able to see the evolution of Diana, Princess of Wales' sense of style at her former London home. Several pieces from Diana's wardrobe, original sketches created for her during the design process, Diana's handwritten comments, and more are featured in this exhibit.
Image by Adam Hill from Pixabay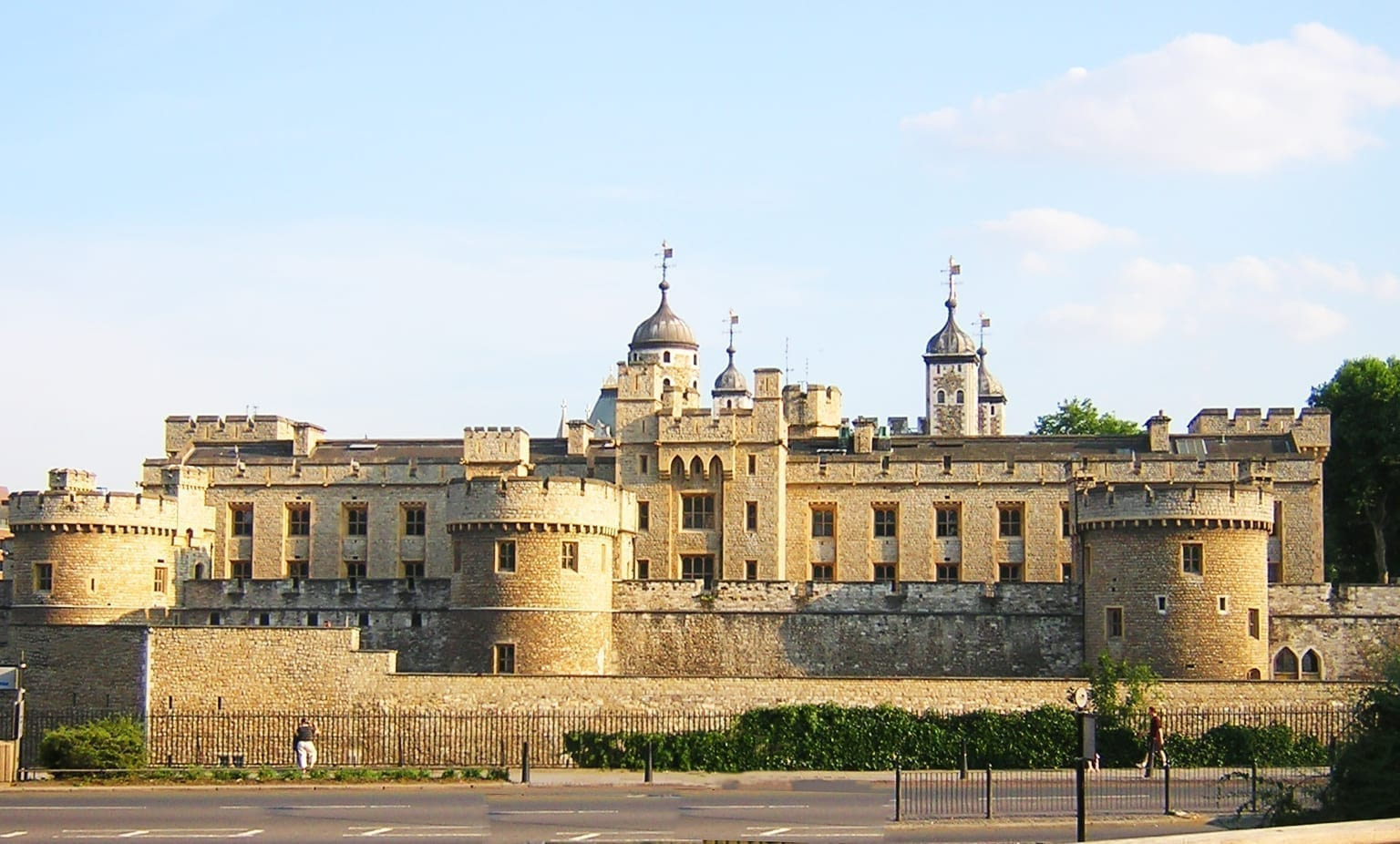 The Tower of London Tour
On the Tower of London tour, you'll be able to see the crown jewels. Note that you can't take pictures of the jewels. Don't be a pain like the girl in line in front of me who tried to and got in an argument with a guard for it. Be respectful! This is also where Anne Boleyn's coronation parade started and where she was beheaded. Talk about having your happiest day and worst day at the same location. Let's hope your 1 day in London won't be THAT bad! The area under construction in the photo above is said to be where she was beheaded.
What I liked was the Tower of London tour audio guide here, it's very detailed and entertaining. It gives a lot of information but creatively through music and storytelling. One of the most remarkable things about the Tower is that a lot of the carvings made by prisoners housed in the Tower are still here. Many famous prisoners were housed here until their execution. There's a whole exhibit on torture and what it was like to be held at the Tower.
Today, the Tower no longer holds prisoners, it now houses the Beefeaters. You've probably seen them on that bottle of gin you have somewhere. It's an honor to be a Beefeater, they love their jobs and are some of the most helpful people. Feel free to ask them anything. I truly recommend going to the Tower of London, even if you only have 1 day in London.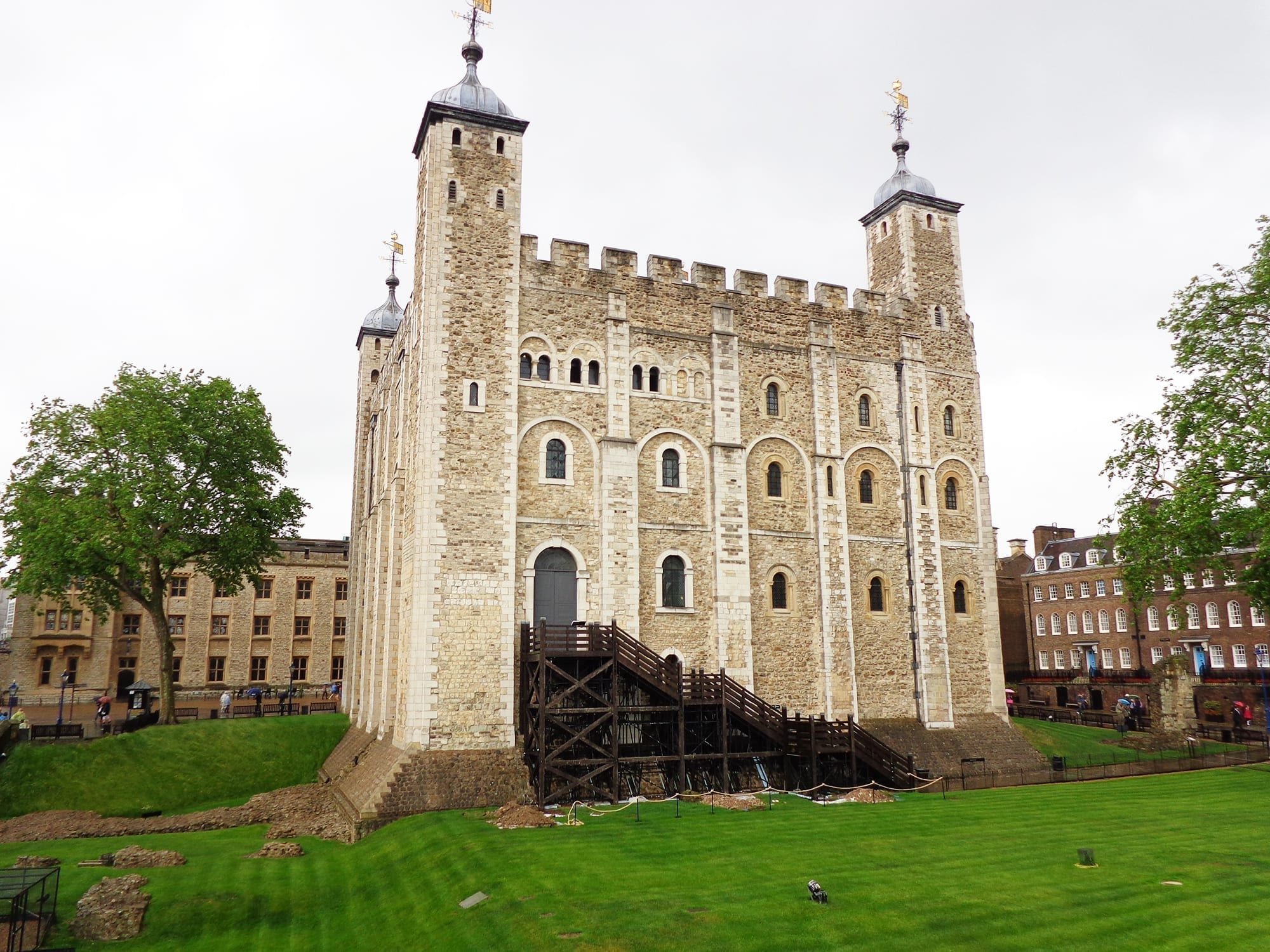 2 Days in London Bonus!: Tower of London Tickets Discount
The picture above is of the White Tower at the Tower of London and a must on your London itinerary. I've visited the Tower of London twice and had an excellent time on both occasions. I could spend a whole day in London just at the Tower. My second visit we coincidentally went when it was the Queen's birthday and they had all sorts of military salutes going on for her! You can get a Tower of London ticket discount if you buy online, getting you 10% off! They also have student discounts.

Tower Bridge
I've only seen Tower Bridge from the Tower of London or the Thames. However, I do know you can go on their walkway to get a better view through their Glass Floor. As someone who's afraid of falling, it's why I've avoided it, but as your London tour guide, I'd be remiss in not mentioning it. You can also visit their magnificent Victorian Engine Rooms while there, so it's not all death-defying activities while there!
London Film Museum
The London Film Museum is also an excellent place to visit if you're a film and television nut like me. The one near the London Eye (another great attraction, even if you are scared of heights!) has a fee, the Covent Garden location is free. However, it does close for private events so check the schedule before you go.
This museum needs a little help, there was minimal information for visitors on the exhibits. However, there is an excellent exhibit on Charlie Chaplin if you're interested. I'm not really into Chaplin so this wasn't all that exciting for me but the Sherlock Holmes room was. They have recreated the set from the Jeremy Brett series for display. There's also a TARDIS and Daleks! If you're not a film buff, then you can skip this museum, especially if you only have 1 day in London.
If you're a Wizarding World fan, I recommend you check out these Harry Potter things to do and see in London!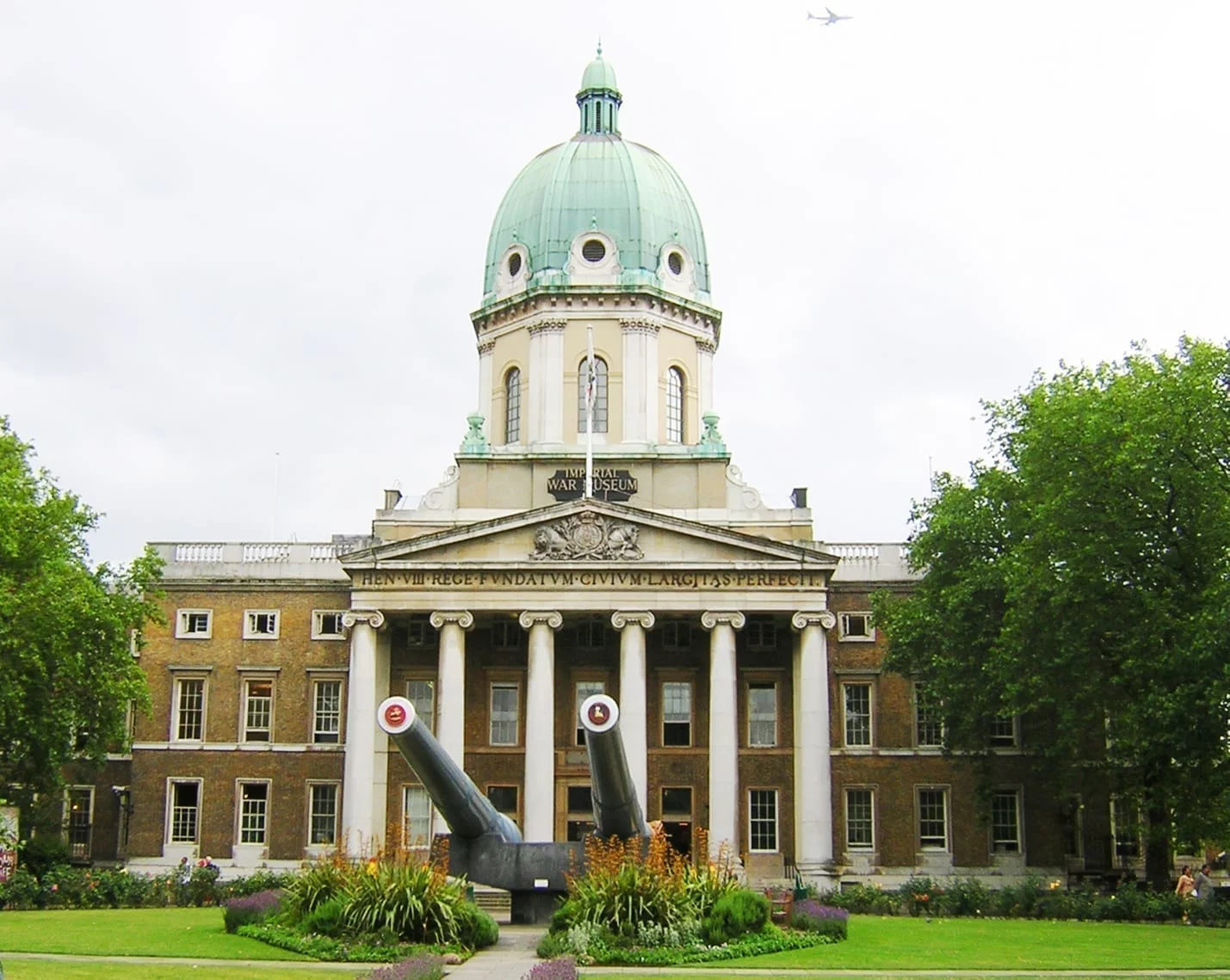 Imperial War Museum
There are five branches of the British Imperial War Museum, one of which is on the east side of London. Founded in 1917, it's intent was to "record the civil and military war effort and sacrifice of Britain and its Empire during the First World War." But has since expanded to include other conflicts. The Imperial War Museum exhibitions house personal effects, official documents, photographs, films, oral history recordings, an extensive library, a large art collection. As well as examples of military vehicles and aircraft, equipment, and other artifacts.
If you're interested in the World Wars, this museum is really for you. While a great learning environment, it is about the history of modern war and the wartime experience. So if that's not your cup of tea London tour guides, you may want to try something like a day trip from London to Hampton Court Palace. Instead of going to this museum on your 1 day in London.
Shakespeare's Globe Theatre
Shakespeare's Globe Theater was my favorite things I did in London this time around. At only five pounds for the standing room, it's a steal! Shakespeare's Globe theatre tickets for the seats are more of course. It is about three hours long, with intermission, but it's completely worth it. I saw the "Tempest," and it was phenomenal! On another trip, I saw 'As You Like It' and it was marvelous! So obviously a repeat on my London itinerary I loved it so much. My aunt who doesn't know much about Shakespeare even enjoyed it. This isn't your high school production of Shakespeare, many of these actors have won notable awards and have spent time on the silver screen.
What's truly amazing about this is that they use minimal props and set dressing. While still clearly getting their story across. I also noticed that they didn't use mics, and still no one had any problems hearing them. This, my friend, is A+++ acting! I promise you won't be disappointed. Plus, if you get lucky as I did, you'll get to stare at Colin Morgan for three hours! Not a bad way to spend time even if you only have 1 day in London.
Where to Eat During Your 2 Days in London
What is so beautiful about Neal's Yard in Covent Garden is all the multi-colored buildings. It's like Sesame Street came alive! Neal's Yard isn't super hard to find but I would advise checking it out on a map or GPS prior to walking there as it's not super easy to find either.
Covent Garden was but a short walk from where I was staying at YHA Oxford Street. It also has quite a few places to eat! If you're vegan or vegetarian, try the Wild Food Cafe! I went and thoroughly enjoyed it. I'd also recommend the Sherlock Holmes Pub if you're looking for a more eclectic dining experience.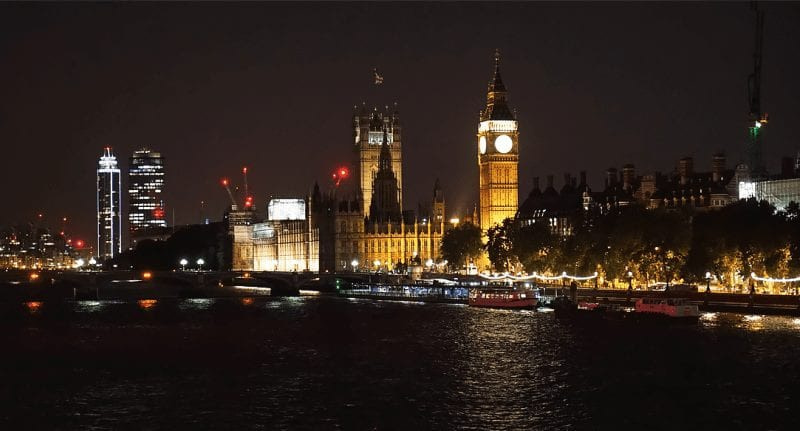 Seeing London at Night
After the show came the decision to either take a tube ride back to the hostel or walk. I'd never seen what London at night was like so this was my chance! Sure, I'd been out to pubs at night, but I'd never seen the Thames all lit up. It's something I really, really wanted to do. Let me tell you, it's gorgeous! It's a must-add to your London itinerary. I wish I had an apartment there! I braved the cold in my thin jacket and walked the Thames all the way back.
The nice thing about the Thames is there are people there all the time. It was nearly midnight at this point and I was worried it would turn into a horror film where the blonde girl walks alone in the dark. Fortunately, that wasn't the case. I just made sure to always walk with other people and no one bothered me. Some of my photos are blurry since I couldn't hold still because of the cold, but you can take my word for it that it was beautiful!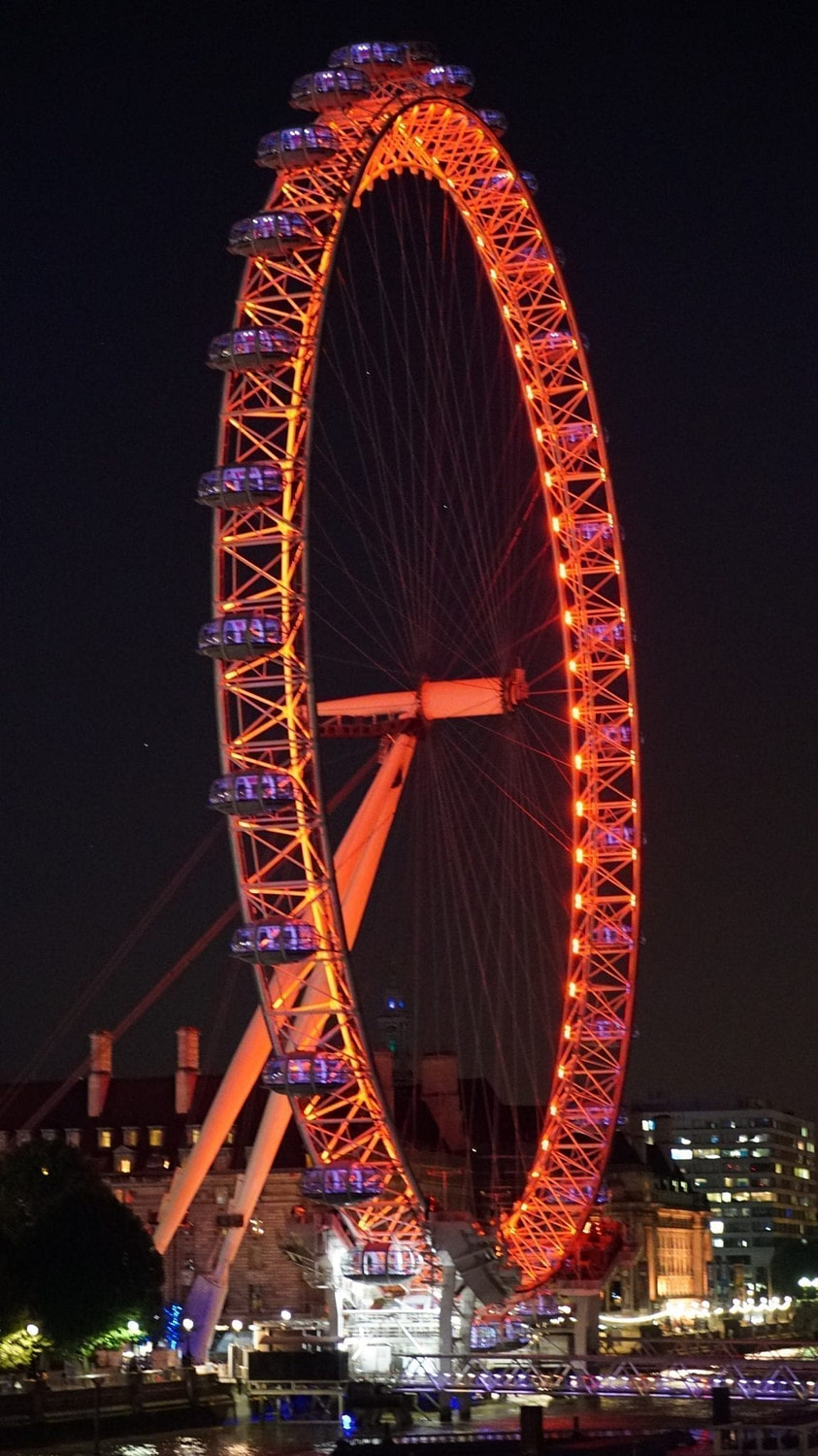 London Itinerary: Where to Stay
I've stayed several lovely budget accommodations in London. But here are my favorites…
If these hostels aren't your speed, then make sure to check out this excellent guide on the best places to stay in London!
London Tour Guide: Where to Eat & Drink
Looking for a lovely place to have afternoon tea? Try Sketch or this Tea Guide for all Budgets
Looking for recommendations on where to eat? Check out this 48-hour Itinerary filled with options.
Spending 2 Days in London
Now obviously this is a lot of things to do and they are a bit of a distance from one another so make sure to plan accordingly. The tube is your friend! Though I thoroughly enjoy walking around London as well. I hope this was helpful in deciding what to do for 2 days in London!
If you're even shorter on time, say you only have 1 day in London? I'd recommend doing the Tower of London tour, Buckingham Palace, Westminster Abbey, Kensington Palace, the London Eye, lunch at the Sherlock Holmes Pub, and tickets to Shakespeare's Globe Theatre. If you have any questions, feel free to comment below or email! I'm thrilled to be your London tour guide!
Looking for a short trip from London?: Try Hampton Court Palace
Want to remember this? Post this Your Essential Itinerary for 2 Days in London article to your favorite Pinterest board!