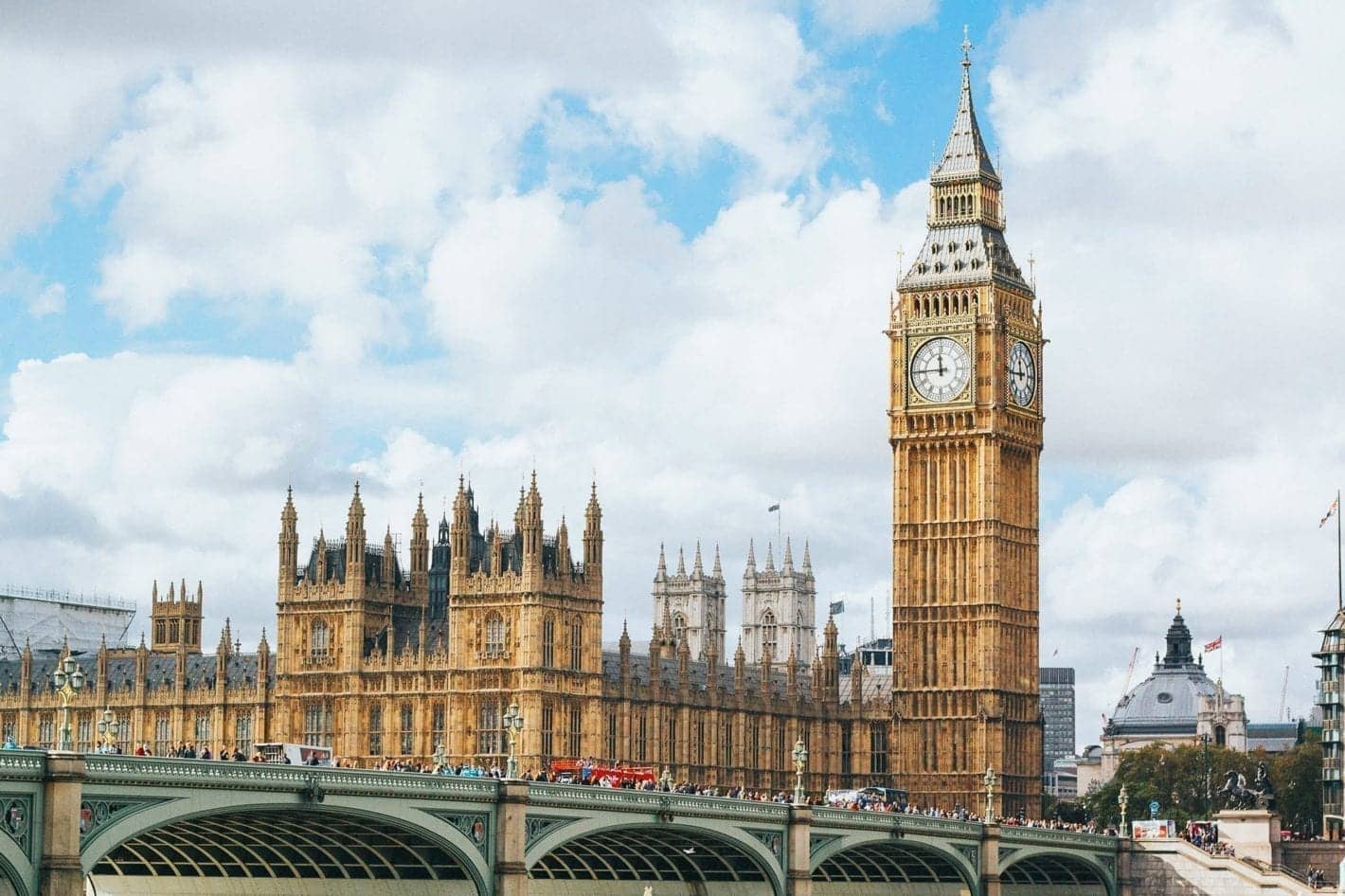 Your Essential Itinerary for 2 Days in London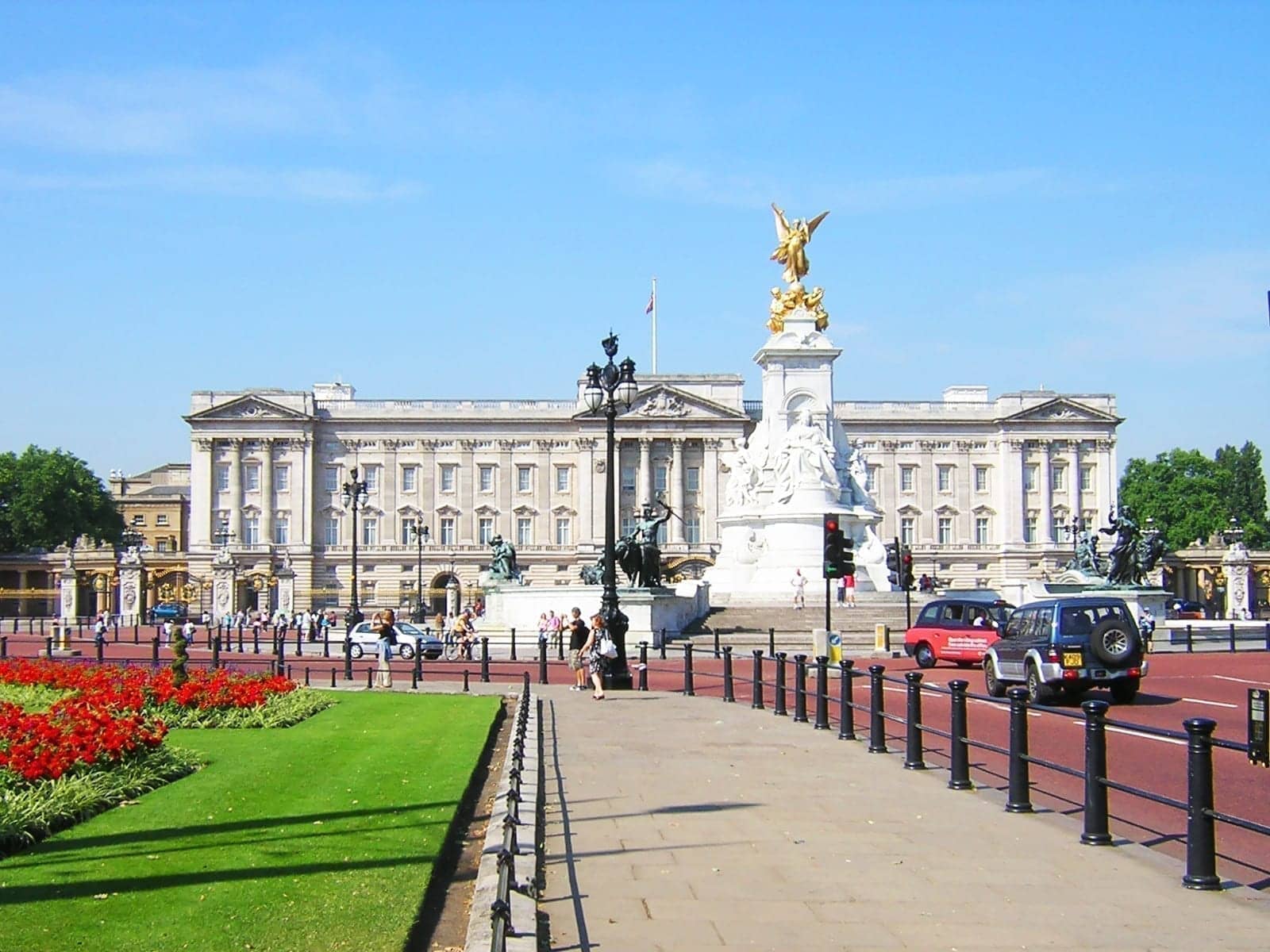 Buckingham Palace
Buckingham Palace boasts 775 rooms, including 188 bedrooms for the staff alone! There are also 78 bathrooms! No wonder it's fit for a Queen and a must on your London itinerary! Of the three times I've visited London, the Queen was always in residence so I wasn't able to go inside of Buckingham Palace. Still, maybe you're luckier than I! 10 weeks each summer (July 20 – September 29, 2019) the magnificent State Rooms are open to visitors. If you aren't visiting during those times, no worries! You can still see the outside as well as the Changing of the Guard.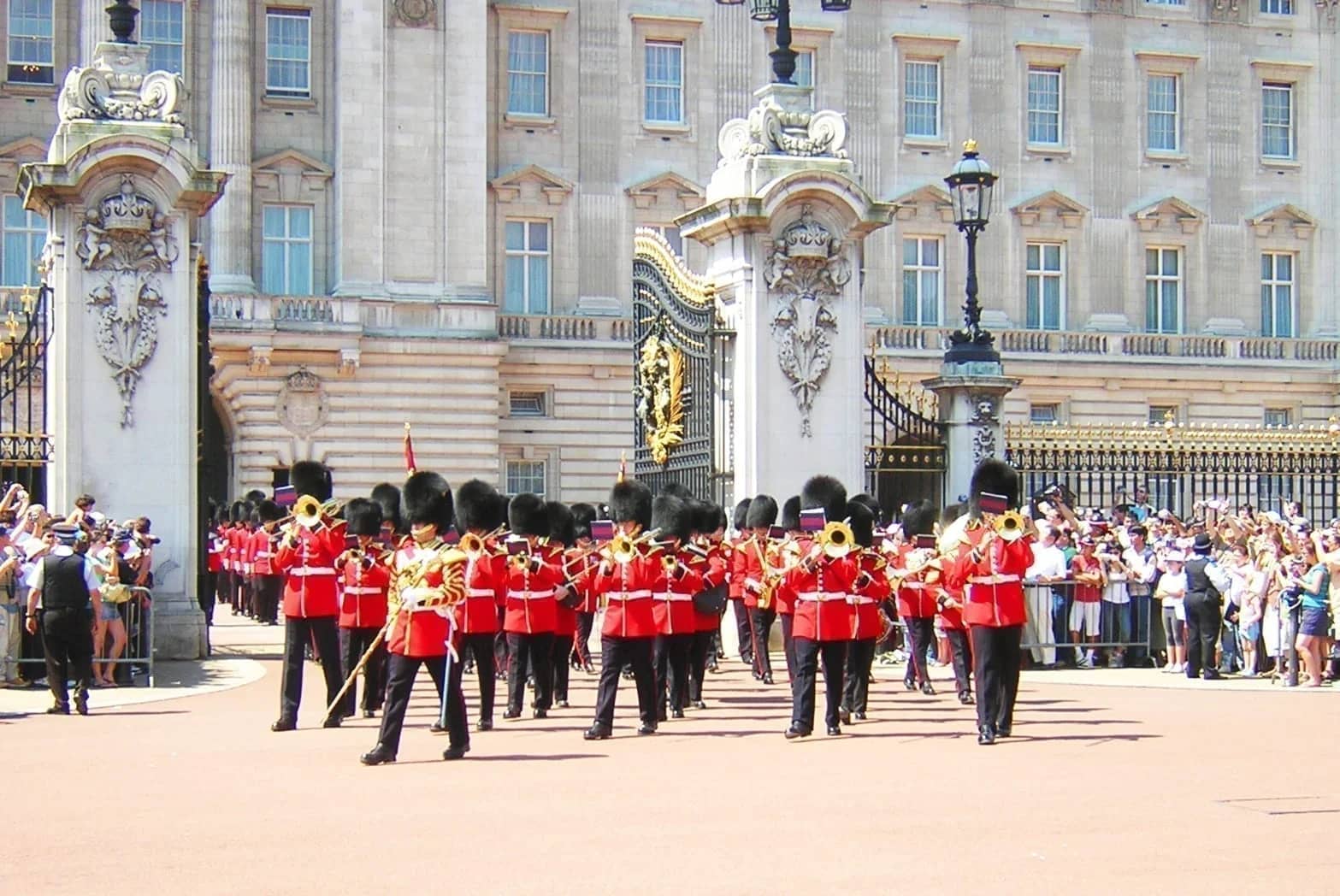 The Changing of the Guard is the ceremony where The Queen's Guard hands over responsibility for protecting Buckingham Palace and St. James's Palace to the New Guard. An iconic tradition of the guards accompanied by music. Stopping by Buckingham Palace is a must for any London tour guide!
The Houses of Parliament and Big Ben
I couldn't leave out Big Ben, right?!? It's arguably the MOST iconic landmark in London! Every time I see it I get shivers! It's actually called Elizabeth Tower, but it's commonly called Big Ben. Back in June of 2012, the House of Commons announced that it was to be renamed the Elizabeth Tower in honor of Queen Elizabeth II's Diamond Jubilee. So technically, Big Ben is the name given to the massive bell inside the clock tower, which weighs more than 13 tons (13,760 kg). You can see what it looks like at night all lit up down below. Getting to see at least one of the two, either day or night view, is a must with this London tour guide!
For non-UK citizens, the tower is not available to visit. UK residents can book a visit by writing to their MP. Applications should be made in writing, in advance, to:
House of Commons, Westminster, London SW1A 0AA
Non-UK citizens, you can instead join a talk on the Elizabeth Tower or take a tour of the Houses of Parliament next to The Elizabeth Tower. If you're just stopping by to see Big Ben, then this will take no time out of your 2 days in London or 1 day in London. Since it's along the Thames, you'll pass it at some point.

Westminster Abbey
Likely a place you've seen on TV during royal weddings or the Queen's coronation. Westminster Abbey has been around since 960 A.D. and began its life as the coronation church in 1066. From William the Conqueror through to Her Majesty Queen Elizabeth II, all but two monarchs have been crowned in the Abbey. It is also the resting place of more than 3,000 great Britons, including kings, queens, poets, musicians, scientists, and politicians.
Westminster Abbey is open most days, but Sundays are for services. Check what day you're visiting on your London itinerary before going, especially if you only have 1 day in London. Side note, I did put my cell phone on silent while in the church. However, it magically somehow started playing "More Bounce in California." Not my proudest moment 😂
Photo by Charles Postiaux on Unsplash

Trafalgar Square and the National Gallery
Trafalgar Square commemorates the Battle of Trafalgar, a British naval victory in the Napoleonic Wars over France and Spain. It took place on October 21, 1805, off the coast of Cape Trafalgar.
The National Gallery is an art museum in Trafalgar Square. Founded in 1824, it houses a collection of over 2,300 paintings dating from the mid-13th century to 1900. Entry to the main collection is free of charge, special exhibits may charge a fee. It is among the most visited art museums in the world, after the Louvre, the British Museum, and the Metropolitan Museum of Art. I'm not a HUGE art museum person so if you're not either, I'd recommend skipping it during your 2 days in London.