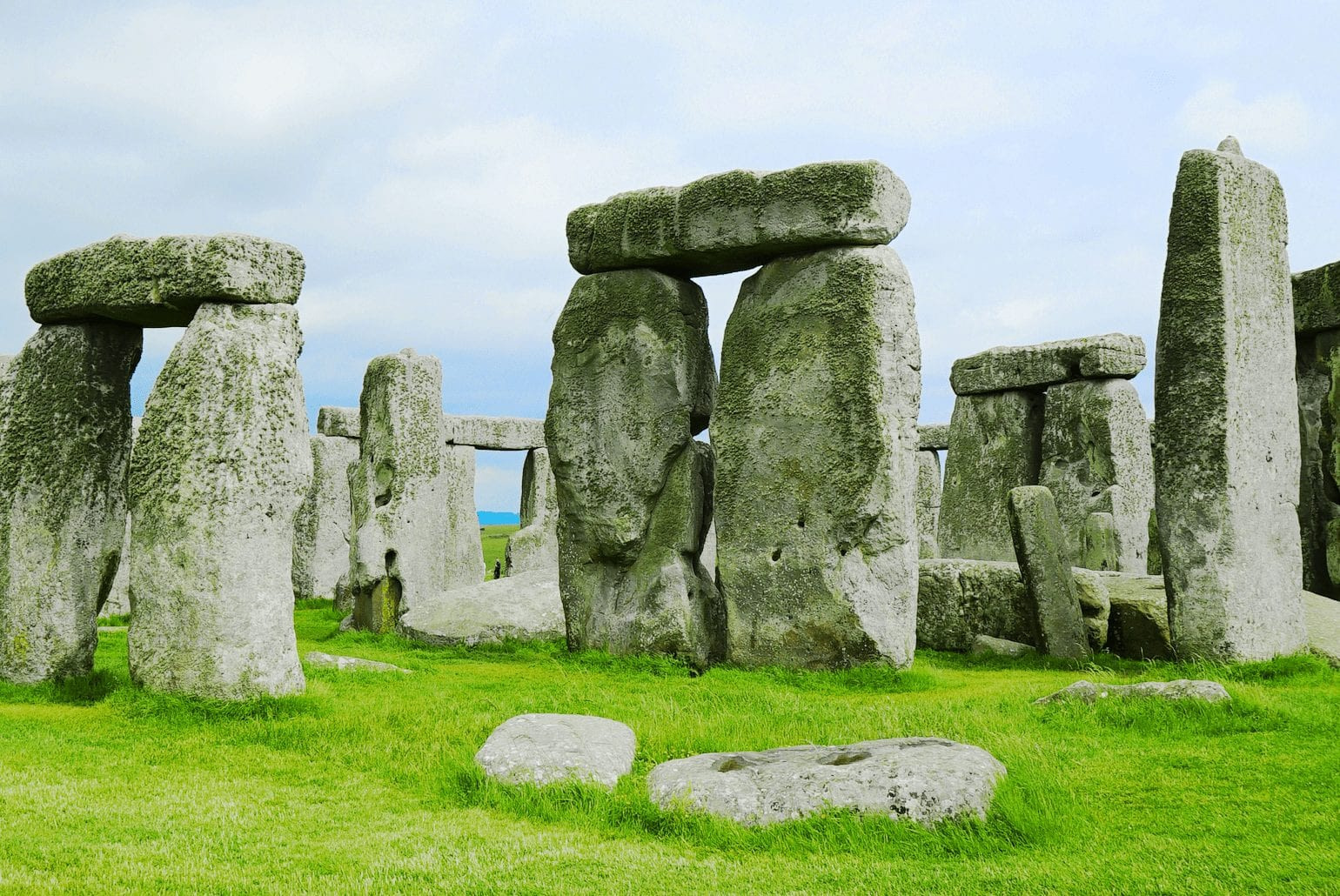 This past June I went to visit Stonehenge! I traveled to Stonehenge for a day trip from the Cotswolds on a chartered coach bus with my friend's wedding party. This UNESCO World Heritage Site is a prehistoric monument in Wiltshire, England, two miles (3 km) west of Amesbury. That's about an hour and 45 minutes west of London. As one of the most notable landmarks of England, it was a must on my travel bucket list! Below you'd find out how to get there (without a privately chartered coach bus), how the Stones were made, what it's like during the summer solstice, how to get your Stonehenge tickets at a discount, and more!
View this post on Instagram
Getting to Stonehenge
As I took a coach bus from the Cotswolds to Stonehenge, I'll let you know how to get there even if you're not coming from the Cotswolds. Though if you are doing the Cotswolds to Stonehenge route, it's about an hour and a half. Thought that, of course, depends on where in the Cotswolds, I came from Stow-on-the-Wold.
By Car: Parking is available on site. During peak times, there is a parking charge to non-members and those who have not pre-booked their Stonehenge tickets. This cost is fully refundable when you purchase a ticket to Stonehenge.
By Train: If you're looking to come to Stonehenge by train, then the nearest train station is Salisbury. This station is 9.5 miles from the historical site.
By Bus: The Stonehenge Tour Bus is the public bus departing from Salisbury train and bus stations. See Wiltshire County Council's Connecting Wiltshire for more information on using this option.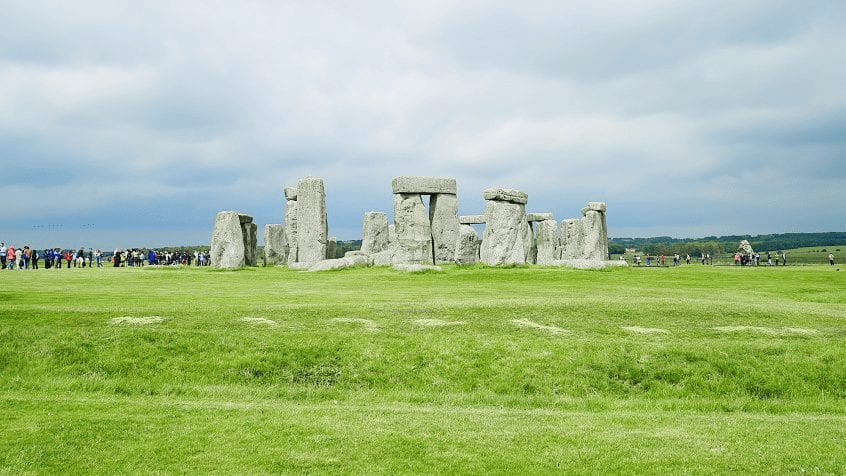 A Visit to Stonehenge
Upon arriving at the Stones, we received audio guides. You can either download the audio guide in advance to your phone for free or get the audio guide device for a small fee while you're there.
Once you're at the visitor's center, a bus service takes you up to the site. It frequently runs from the visitor center and takes about 10 minutes to reach Stonehenge.
Stonehenge During Summer Solstice
When we went to Stonehenge for our day trip, it was just before the summer solstice. Since we went shortly before the summer solstice, some Druids were chanting around the Stones. They used to let people walk right up to the stones, but because the ground isn't stable, they don't let you do that anymore. Except occasionally for instances like the summer solstice at Stonehenge. However, you can get pretty darn close to them!
Trivia: Did you know they used to encourage you to take part of the Stones home with you? They'd provide you with a chisel and hammer to lop off a piece as a souvenir!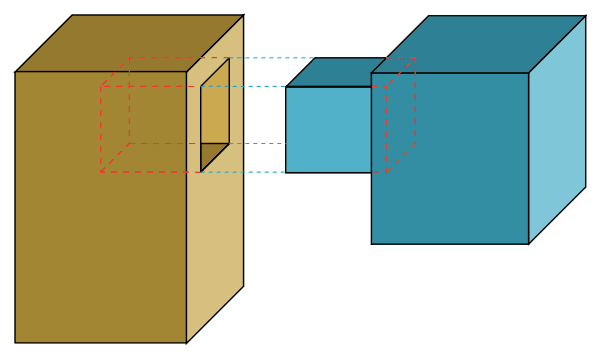 How Were The Stones Made?
Archaeologists believe it was built anywhere from 3000 BC to 2000 BC. The Stones were produced by a culture that left no written records. What is known is that 30 enormous Oligocene-Miocene sarsen stones were brought to the site. Possibly from a quarry, around 25 miles north of Stonehenge on the Marlborough Downs. The stones were made with mortise and tenon joints before being erected (see above). Each standing stone was around 4.1 meters (13 ft) high, 2.1 meters (6 ft 11 in) wide, and weighed approximately 25 tons.
Because the people who made Stonehenge left to written records, many aspects of the Stones remain up for debate. A number of myths surround the stones.
How Long to Spend on Your Stonehenge Day Trip
We were there for about two hours. Which included a visit to the Stonehenge visitor center which had even more information about the site. And of course a gift shop! I'd say that's really enough time to see the site. If you like to really take it slow, then you may be able to kick it out to three, but I'd guess that's the maximum I'd spend.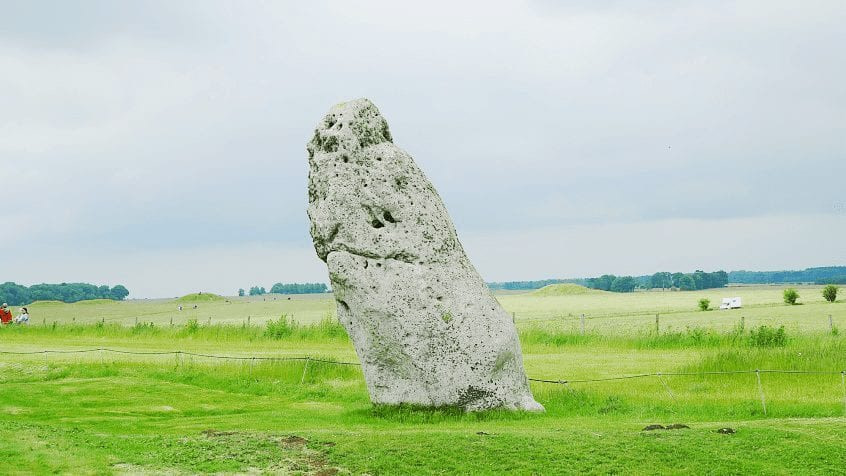 Stonehenge Tickets
As I mentioned before, you can get your Stonehenge tickets online before your day trip.  You gain entrance to Stonehenge through timed tickets. So booking in advance is the only way to guarantee entry on the day and time of your choice. You'll also benefit from a booking discount if you get them in beforehand. Again, I'd recommend downloading their audio guide ahead of time, so it's FREE!
Stonehenge ticket prices are free for members, £19.00 for adults, and £11.40 for children (5-17 years old). There are also family discounts so make sure to take advantage of those.
Edit: These prices are valid from 1 April 2019 to 31 March 2020 and are the advance booking prices only.
Walk-Up Prices:
Adult – £21.10
Child – £12.70
Stonehenge Opening Times: The last admission time is 2 hours before the advertised closing time. Check opening times on their website for which date you're visiting Stonehenge as they seem to change.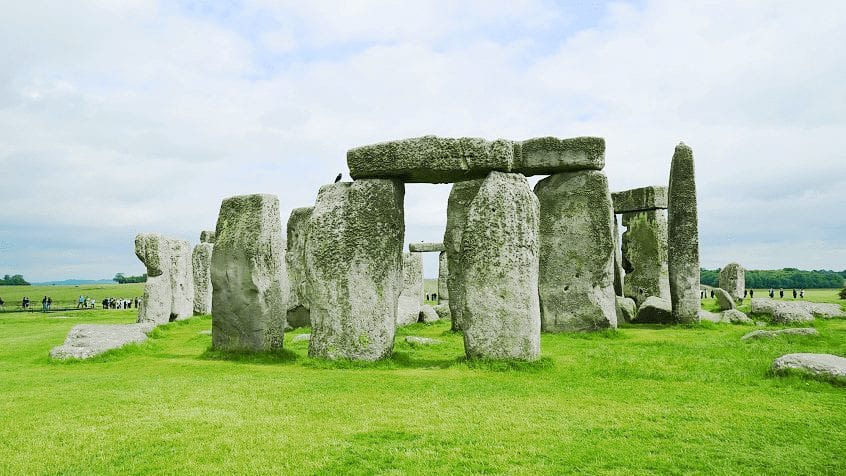 Stonehenge to Avebury Stone Circle
After you're done with your visit to Stonehenge, you'll likely be looking for things to do near Stonehenge! A 35-minute drive north, you'll find the Avebury Stone Circle! Here's you'll also find the JRR Tolkien trees!
Want to remember this? Post this Visit Stonehenge for a Day Trip from the Cotswolds article to your favorite Pinterest board!