I spent 2 days in Budapest on a whim. While studying in London, I had wanderlust. I needed to get out and go somewhere in Europe. Somewhere I hadn't been before. I literally just opened a map and pointed, Hungary it was. I didn't know much about it, save that it was the home of goulash and paprika. So I had to figure out what to see in Budapest in 2 days and build my Budapest itinerary. I decided to go on Sunday. I left Wednesday for my Budapest solo travel trip. Little did I know it would be one of the most wonderful random trips of my life.
A Budapest Solo Female Traveler
There's something to be said for traveling alone. I never thought I'd want to do it, and this was my first trip alone, actually. As a Budapest solo female traveler, I was nervous, sure, but I was determined to go and have an adventure. I was going to meet people and have fun and get out of my comfort zone. And I was right.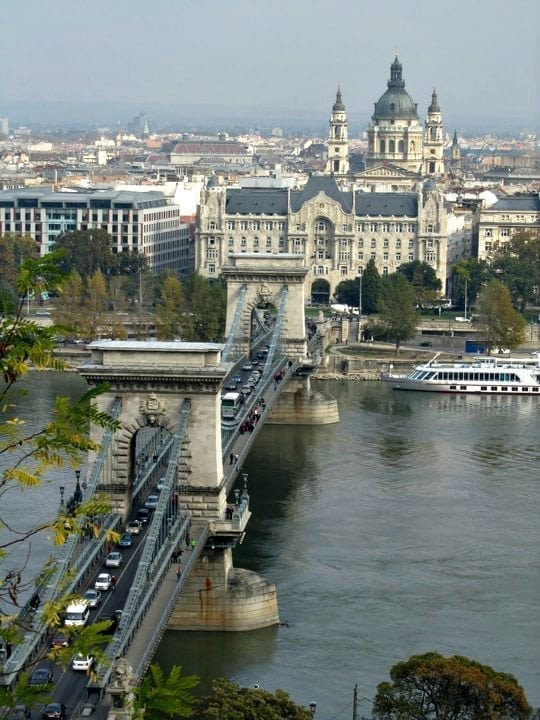 Trips to Budapest: Buda and Pest
Budapest is separated into two major areas: Buda and Pest. Buda is the historical side of the city, while Pest is the more modern city. Each has excellent aspects about them, but as I'm a history nut, I spent most of my time in Buda and would recommend it for your Budapest itinerary.
Budapest's transit system is great and the metro isn't too difficult to handle. I didn't use it though as I walked everywhere. It's a walkable enough city, though there were some long wanderings. It's a great place to go because it's not an immediate place you think of, but there are amazing places to visit with 2 days in Budapest. And here's just a taste for your Budapest solo travel trip!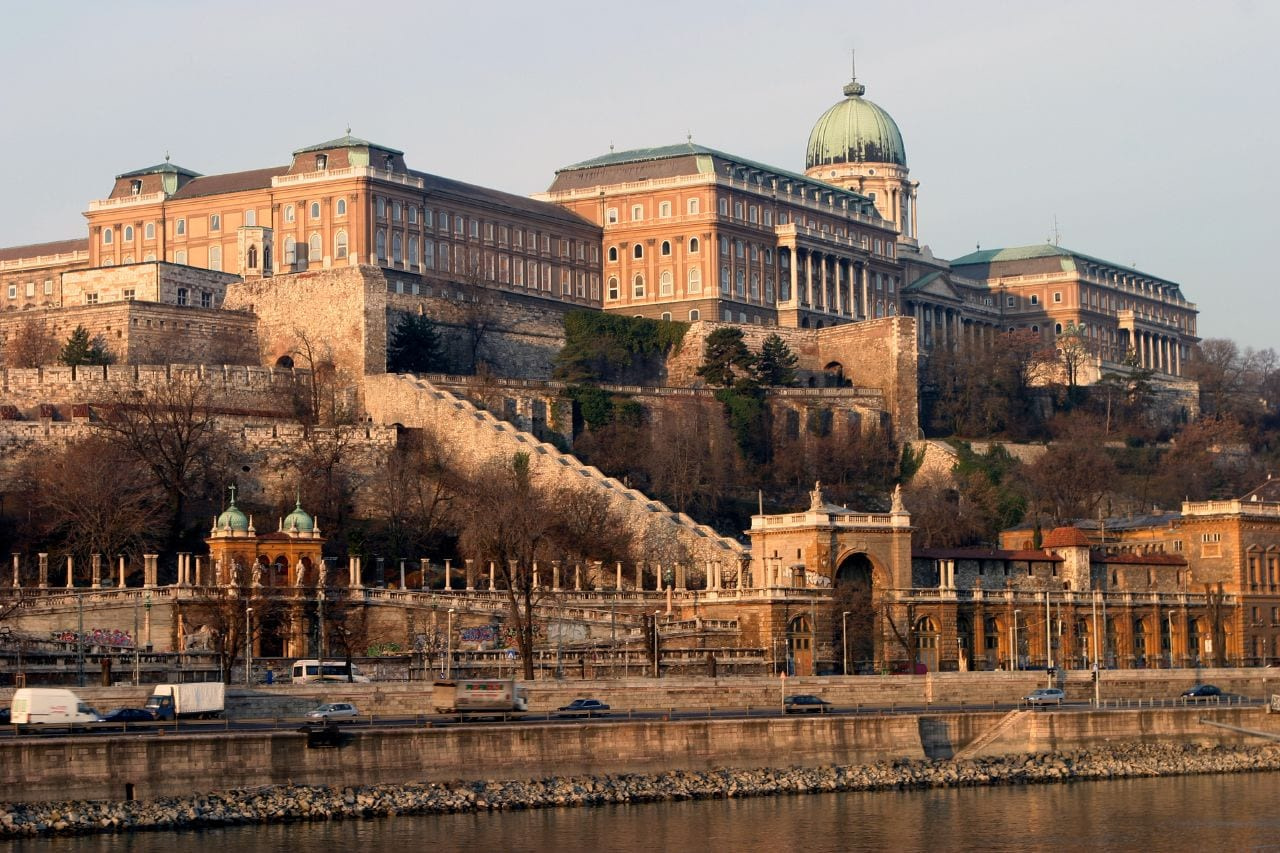 What to See in Budapest in 2 Days
If you've only got a weekend in Budapest, check out Castle Hill (Várhegy), it is the old medieval settlement of Buda that overlooks the Danube. It's a beautiful part of the city where you'll not only get stellar views but can wander around archaeological sites, such as the Royal Palace (Királyi palota) a historical castle and palace of the Hungarian kings.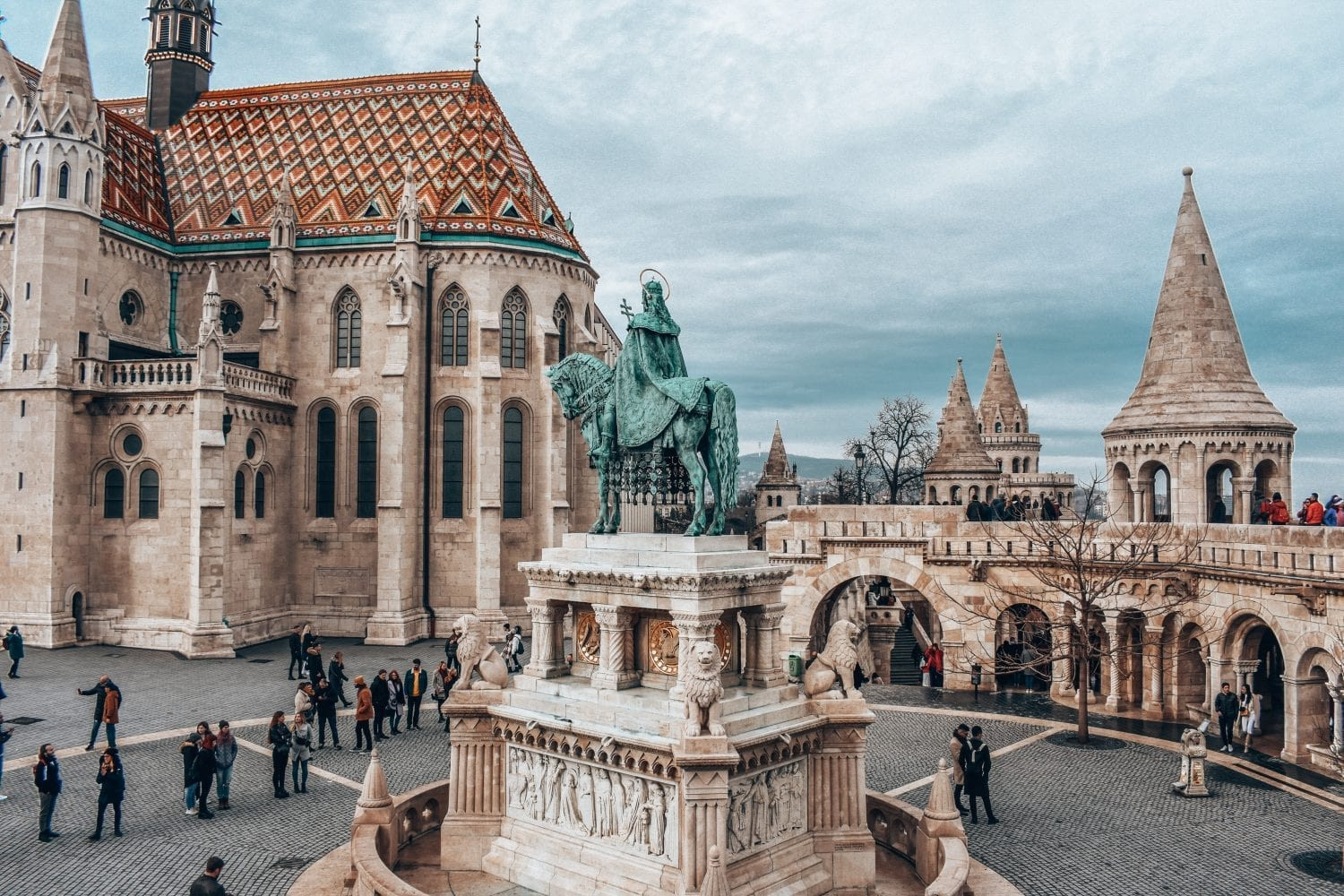 I'd also add you should visit the stunning Fisherman's Bastion (Halászbástya), which is made to look medieval, but it's actually Victorian. Built near the site of the old fisherman's market and is named for the old guild of Fishermen. It's a fantastic piece of architecture, and I felt a little like Harry Potter wandering around. Buda has the largest concentration of things to see in the city and is worth a full day on its own if you can spare it. There's a grand host of museums there, including the Szabo Marzipan Museum. Yes, a marzipan museum.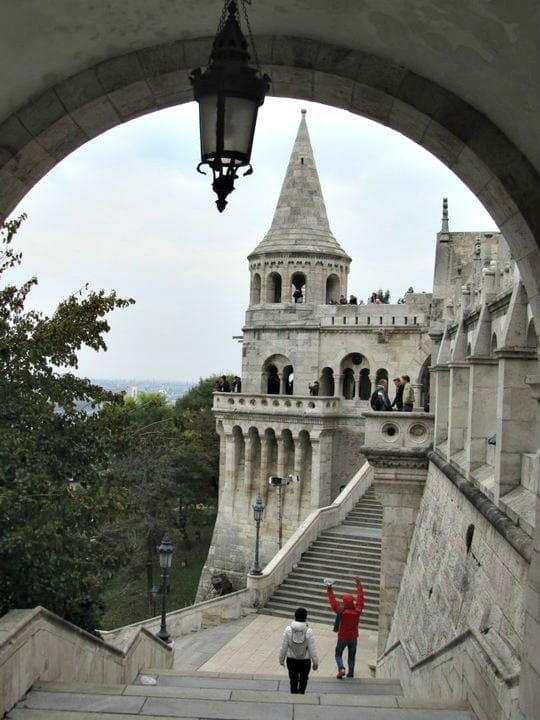 Visiting the Pest Side
The Pest side has a few monumental places you cannot miss during your 2 days in Budapest. The gorgeous Gothic architecture of the Parliament Building is a stunner. I never made it over there as I got the view from Castle Hill, but get up close, for me. So make sure to add it to your what to see in Budapest in 2 days itinerary.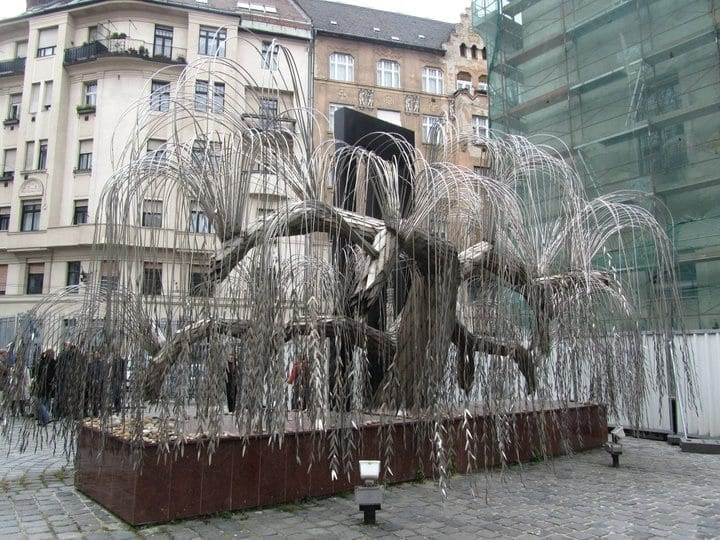 There was, and still is, a substantial Jewish population in Budapest and the Jewish Quarter is a particularly beautiful part of the city. It's also home to the Great Synagogue and the Jewish Museum (Dohány utcai Zsinagóga). The museum is small, but it's worth your while. It should definitely be on your list of Budapest itinerary.
Having one of the largest population of Jews in Europe before WWII and the memorials for them are intense. The Tree of Life in the courtyard has the name of every Jewish person in Budapest who died under the Nazi regime. It's something to be seen and take time to remember what happened.
Photo by Victor Malyushev on Unsplash
Adding a Spa Day to Your Budapest Itinerary
Bathing is a huge thing in Budapest. Yes, bathing. So be sure to add it to your what to see in Budapest in 2 days itinerary. There's public baths all over the city as well as swimming pools. There are thermal baths that are more spa-like, and most of them are open-air, which is really nice on a lovely day. Gellért Baths in Buda are the most popular, surrounded by exquisite Art Nouveau architecture. Széchenyi Spa (Széchenyi Fürdő) is the largest spa in Europe. That's reason enough to check it out during your 2 days in Budapest.
The Best Budapest Food
Goulash. Goulash goulash goulash. You'll find goulash everywhere in Budapest. At this time I still ate meat and this was one of the best meals I've ever had. I couldn't tell you the name of it sadly. I stumbled upon what kind of looked like a diner, but wandering in I was hit by the stench of cigars, wood paneling, and more knickknacks than I could count. The menu was all in Hungarian, but gulyás is identifiable enough when eating Budapest food.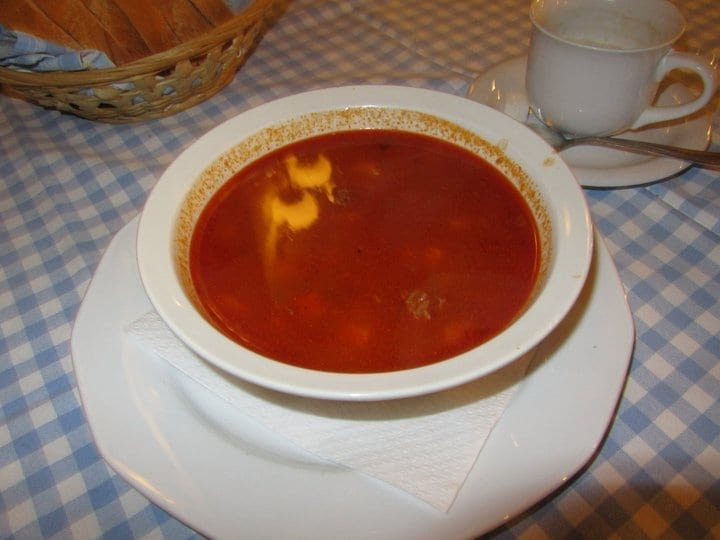 It was different from the goulash I grew up with. Actual goulash is more of a soup than a stew. Beef, potatoes, vegetables, and paprika. It's hearty and delicious and with some nice bread, it was the perfect fall dish. Budapest food and Hungarian dishes are heavy on the paprika and you can buy every sort of paprika you can imagine at various markets or stores. I hope you like paprika.
Hungarian pastries are…the best. They're flaky and buttery and just decadent. They're denser than French pastries, but just, if not more delicious. Make sure to grab chimney cakes (Kürtőskalács) at a patisserie or one of Budapest's hundreds of coffee houses. Also, for some reason, Budapest has a lot of really delicious Chinese restaurants.
Where To Stay in Budapest
There is only one place you should stay in Budapest and that is The Loft Hostel. I have never enjoyed a stay at a hostel more than I did at Loft. It's a small cozy place on top of an old apartment building perfect for Budapest solo travel. You have to go up the world's creepiest elevator to get there that holds but one person and walk along a balcony, but once you arrive you'll know it's worth it.
Painted walls with art and characters immediately let you know it's a more eclectic place. The communal kitchen is basic and quaint with a large communal living area filled with bean bags, couches, and a sizable television. There are only four or five rooms, so this isn't your mega Budapest hostel. No, it's cozy and friendly and the staff will hang out with you, go out with you, and just become an instant family.
The owner is also in a Mississippi blues band and one night after we had all drunk the four liters of wine I had brought back from Eger, he closed the hostel up and we all went to the bar where he was playing.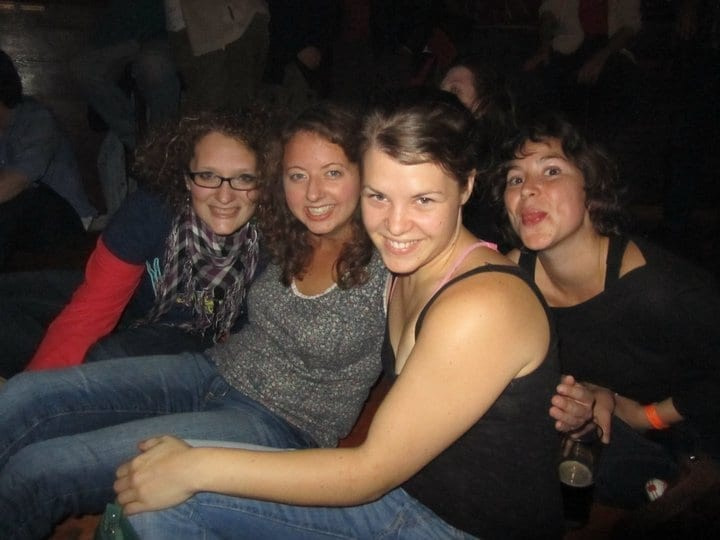 Staying at a Budapest Hostel
I don't remember a whole lot from that night, just a few slightly blurry and drunken photographs to remind me, but I know it was a lot of fun. I'm not usually one to immediately take to strangers, but there was something about this Budapest hostel that changed that. I immediately bonded with my roommate from Austria and was sorely sorry to see her leave the day before me.
I danced and goofed off with the other hostel stayers and the next day when we were hungover as all hell, we piled into the living room and watched the Star Wars trilogy. This summer, I'll be going through Budapest again and while we may not be able to even stay overnight, I kind of hope we can, just so we can stay at Loft.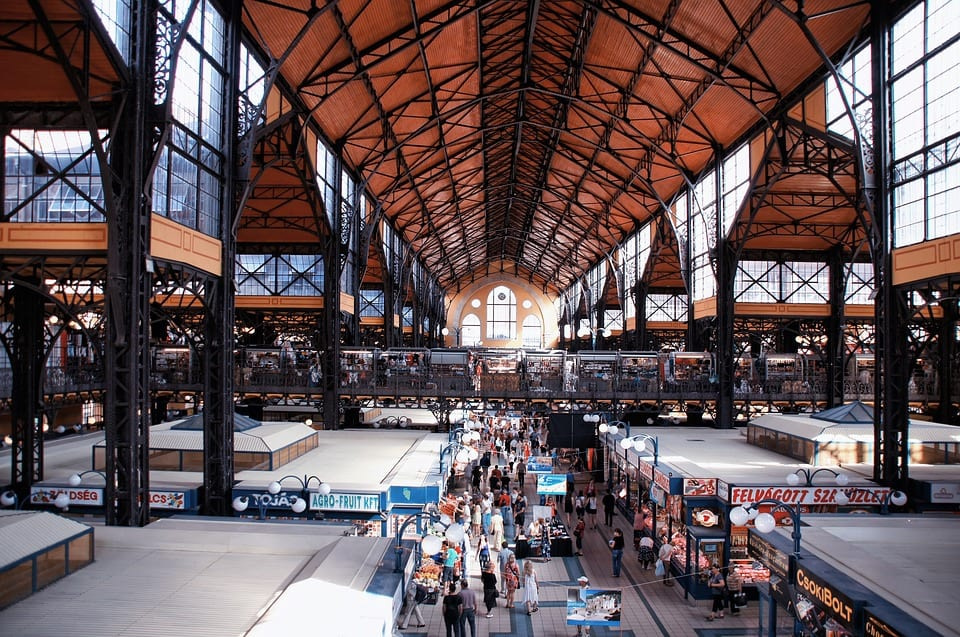 Spending 2 Days in Budapest
On your Budapest solo travel trip, don't leave without visiting the Great Market Hall (Nagy Vásárcsarnok) at Fővám tér. These old markets are from a bygone era and are always a sight to behold. Budapest, Hungary's capital, is a wonderful place to visit. I hope this helps you navigate, and get the low down on what do in Budapest, what to eat in Budapest, and where to stay in Budapest.
This city surprised me. I loved my Budapest solo travel trip. I spent days roaming around Hungary, drinking wine, eating goulash, and trying to decipher Hungarian (and failing). It's still one of the best trips I've ever taken and I hope it'll be one of yours. Here's a great more extensive itinerary for 4 days in Budapest if you have more time there.
I'd highly recommend spending 2 days in Budapest for solo female travelers and history lovers. I hope this post helps you to build your Budapest itinerary!
Header image by Dan Novac on Unsplash
Want to remember this? Post this 2 Days in Budapest Itinerary for Solo Travelers article to your favorite Pinterest board!