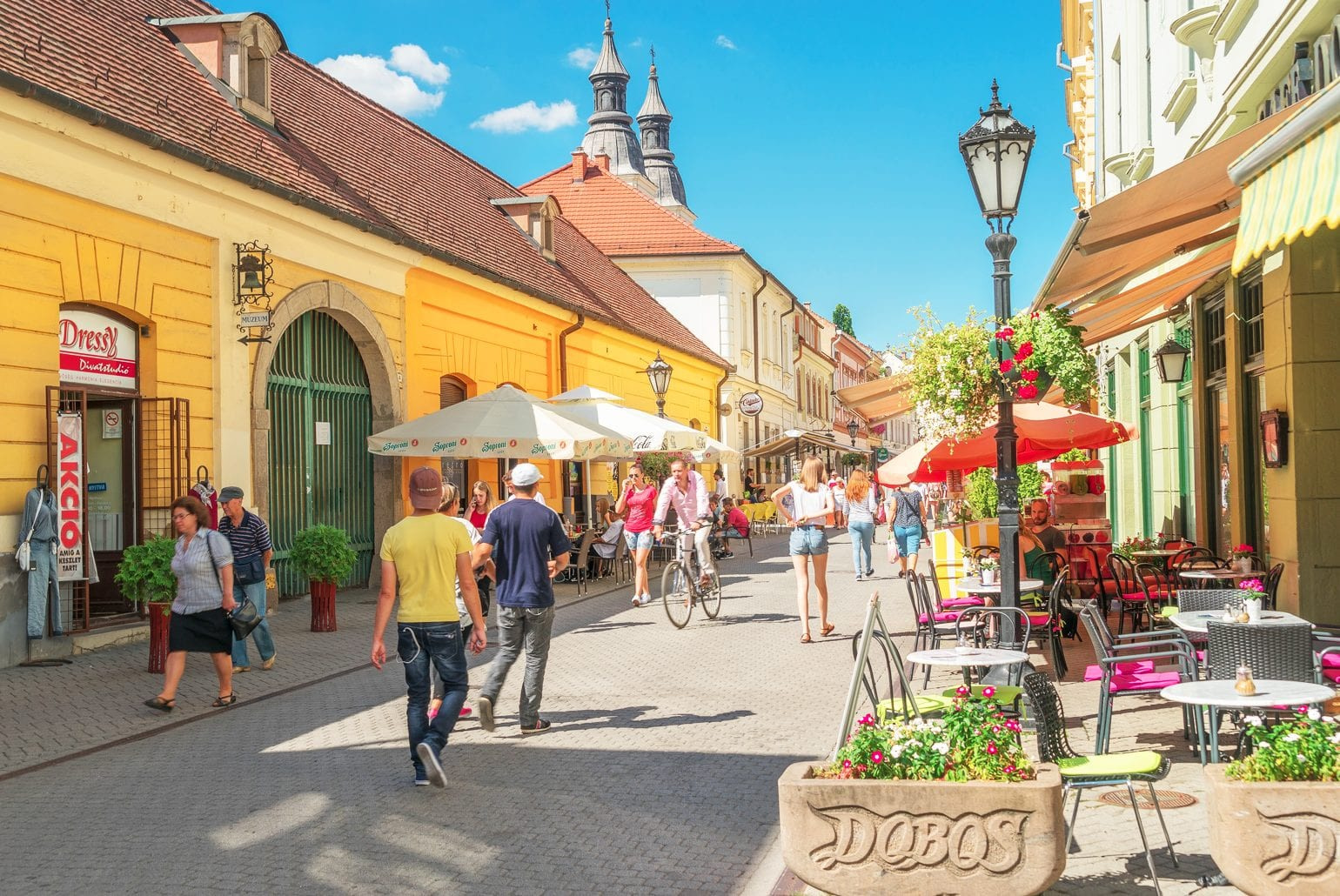 Get Out of Budapest. Wait, what? Why go to Budapest just to LEAVE Budapest? Because you need to go check out other cities to visit in Hungary! On the top of your list should be to visit Eger as it's the perfect day trip from Budapest and Eger wine tasting is AMAZING. Eger is around two and a half hours out of Budapest from Keleti station. There are direct trains, but I decided to be adventurous and took one that required I change about an hour into my trip.
How to Visit Eger
The trains in Hungary don't…tell you what the stops are. So you need to look out the window and make sure you actually get off at Füzesabony. And not go all the way to a random Hungarian city and wander around until you can find someone who speaks English to tell you to get back on the train and go back where you came from. Oops. Change there and head to Eger! Or get a direct train…
Once you finally get to Eger, prepared to be charmed to hell as it's one of the best cities to visit in Hungary.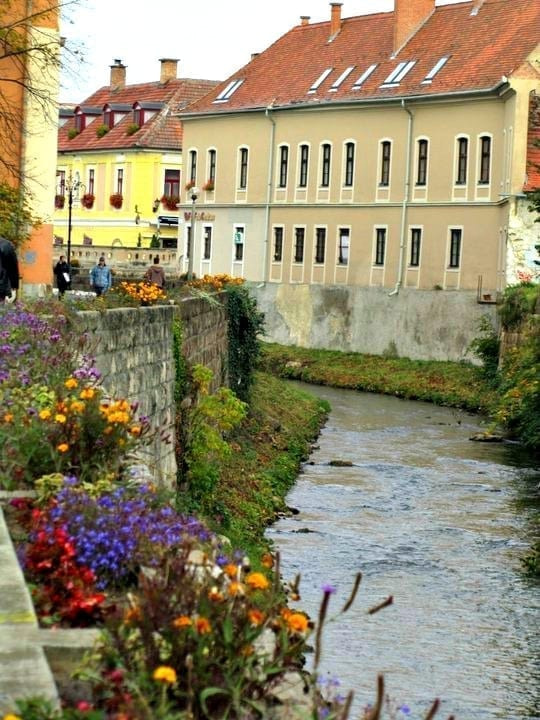 Day Trips from Budapest
A city of a few canals and lots of yellow buildings, Eger's history stems from being the place where the Hungarians defeated the Turks. Nearly every monument in Eger has to deal with this, and it's a source of pride. English isn't really spoken here, so I had to get by with my rudimentary German. Especially as the elderly couple who owned the B&B I was staying at didn't speak anything but German and Hungarian. There are lots of B&Bs in Eger as it's the doorway to Hungary's wine country.
Getting to Eger's Hungarian Wine Tastings
Though I quickly learned that you should… have a car. Because otherwise, you're walking three miles to the caves outside of Eger, where all the wine is stored. It was a nice walk, but there was a lot of wandering around the Hungarian countryside just sort of hoping I was going in the right direction towards the Eger wine tasting places.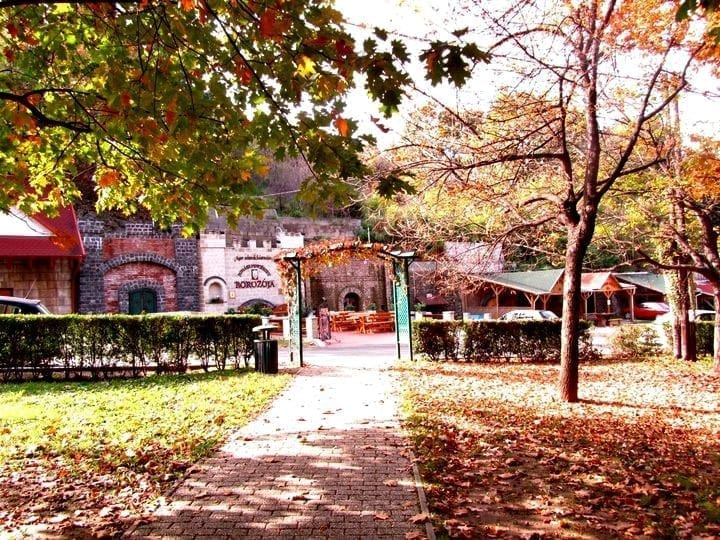 Enjoy Eger Wine Tasting
And finally, I arrived. Dozens of caves wrapped around in a half-circle of a small park, each with its own wine cellar. Eger is known for its wines; specifically, it's red, called Egri Bikavér. And it was goooood. I ended up buying four LITERS of Eger wine. I don't even know why. I couldn't take it back to London. I just needed to validate this trek, right? I don't know, but after the Eger wine tasting, I loaded up my backpack and walked back to Eger, and then got on a train back to Budapest.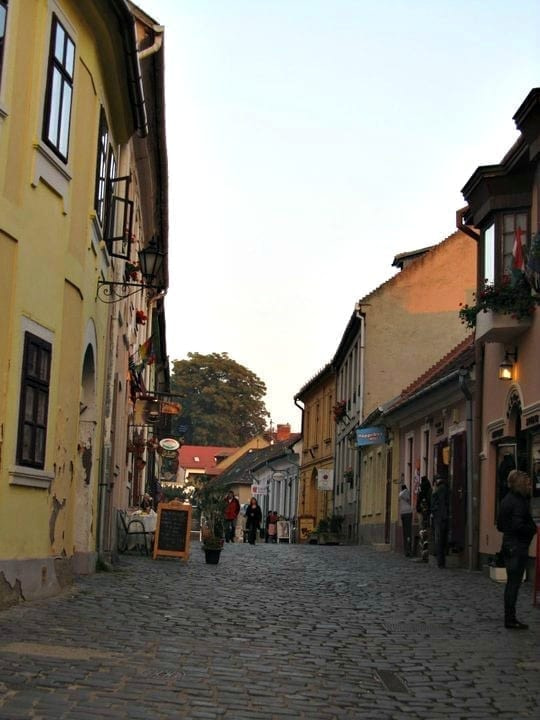 Is Eger Worth Visiting?
I thoroughly recommend you visit Eger for a day trip from Budapest as it is truly one of the best cities to visit in Hungary! While traveling in Budapest is wonderful, spend some time outside of it and walk the cobblestone streets around Dobo Square and the Basilica. Visit the cute markets where I bought honey and jam from a little old lady who smiled when I couldn't speak a word of Hungarian. It's charming and sweet and vastly different from Budapest, but distinctly Hungarian.
Header Image by Adonis Villanueva from Pixabay
Want to remember this? Post this One Day Trip from Budapest to Eger article to your favorite Pinterest board!