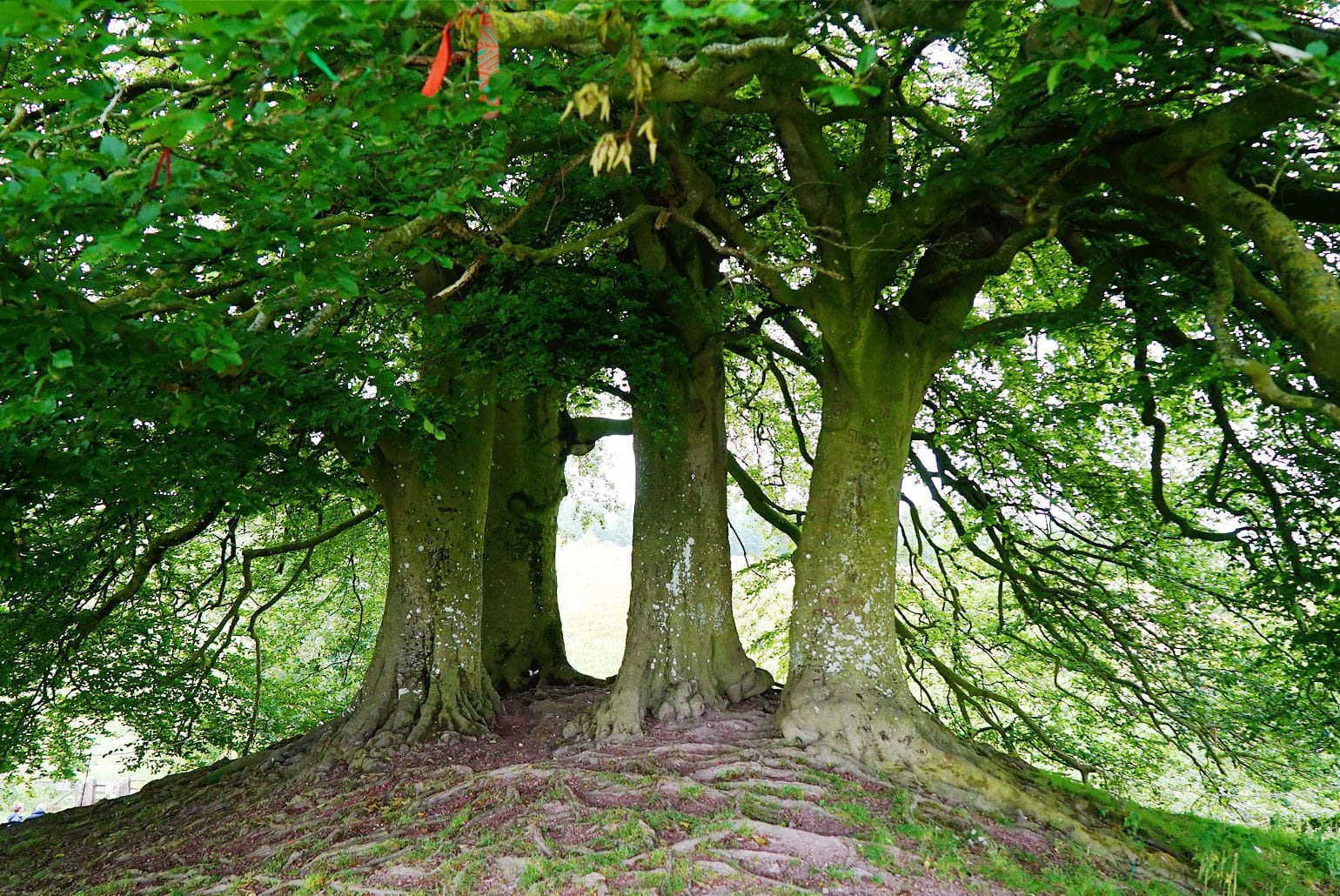 Visit JRR Tolkien's Mythic Trees in Avebury, England
After my trip to Stonehenge, we headed to visit Avebury and see JRR Tolkien's trees. Avebury is a Neolithic henge containing three stone circles, around the village of Avebury in Wiltshire, in southwest England. It's the largest stone circle in Europe and home to the trees that inspired JRR Tolkien's The Lord of the Rings series. Oh, and did I mention the local Avebury pub is haunted? An exciting part of the English countryside if I do say so myself!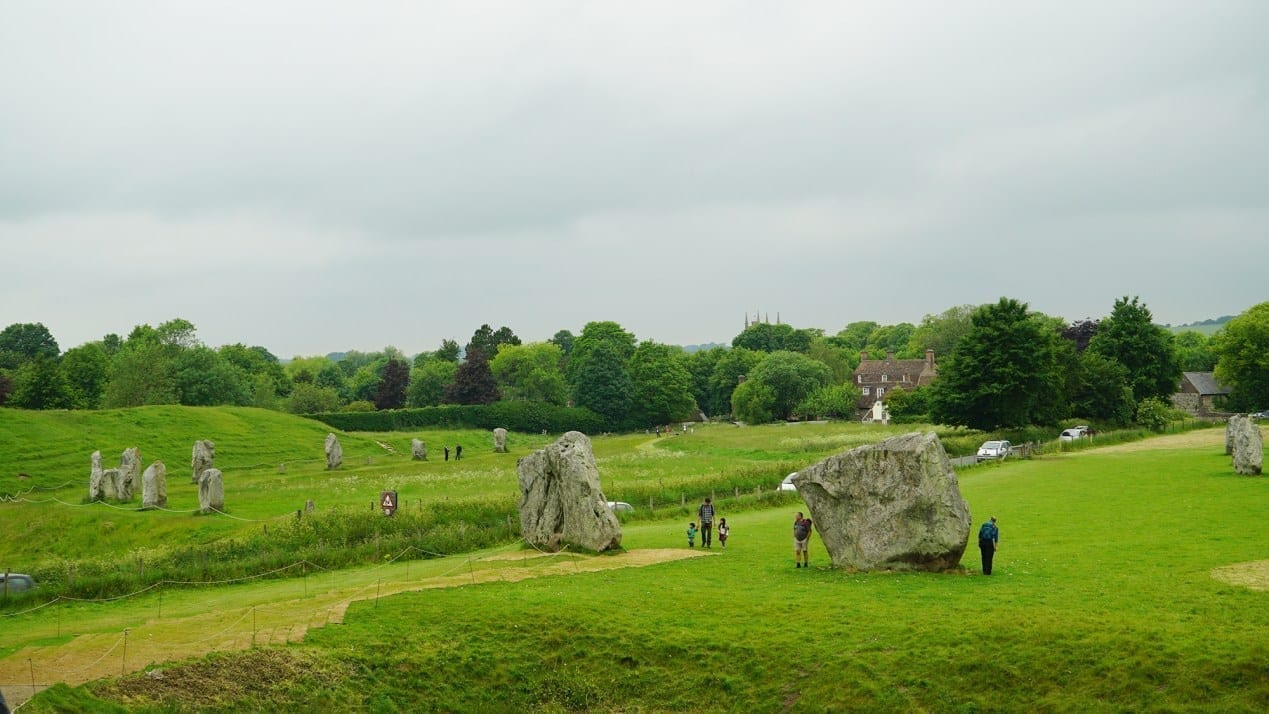 Avebury Facts
Avebury was constructed over several hundred years in the 3rd millennium BC in England (the Neolithic or New Stone Age). There's a large henge (a bank and a ditch) with a large outer stone circle and two separate smaller stone circles situated inside the center. The Avebury Stone Circle initially comprised of 100 stones. Just like Stonehenge, its original purpose is unknown. It's believed by archaeologists to most likely have been used for rituals or ceremonies.
By the time the Iron Age rolled around, the site had been mostly abandoned. During the Early Middle Ages, a village first sprung up around the Stones and eventually extended into it. In the Late Medieval and Early Modern periods, local people sadly destroyed many of the standing stones around the henge, for religious and practical reasons.
The Haunted Red Lion Avebury Pub
After arriving from Stonehenge, we headed to the local Red Lion Avebury Pub for some lunch! I enjoyed an excellent Guinness as well as fish and chips! The pub is built around an old well that may or may not have been the final resting place of an unfortunate Avebury villager. "The Red Lion was first licensed in 1802 and is famous for its 86ft deep well which dates back to the 1600's." The Red Lion Avebury Pub is also the only inn in the world that is located inside a prehistoric stone circle.
It's also supposedly haunted! Several ghosts have been known to reside within and around the Red Lion Avebury Pub.
A phantom carriage, drawn by ghostly horses, has been seen crossing the inn's courtyard. Known locally as a 

harbinger of tragedy, meaning a close relative is about to die.

The Red Lion's female phantom, Florrie was caught with another man by her husband. He shot her lover and slit her throat. T

hen dragged her body to the well, threw her down it, and sealed it with a boulder. 

Florrie's ghost has remained at the pub ever since.

The ghosts of two children and a woman haunt the Avenue bedroom. 
While I didn't know about this at the time, I'm somewhat glad it didn't since I sat at that well! After lunch, it was off to the Stones!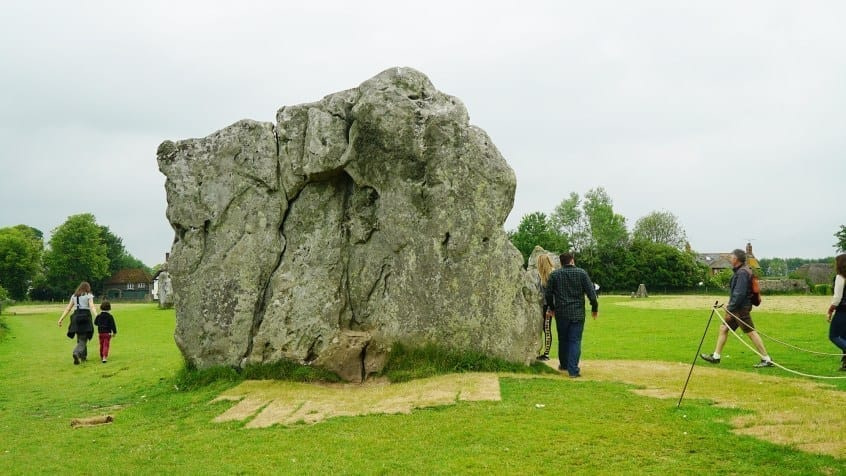 Visiting Avebury's Stone Circle
Since we had limited time, I didn't get to visit all of the Avebury Stone Circle, but what I did see was beautiful. Unlike Stonehenge, Avebury isn't commercialized. No visitor center, no tram up to the site, no audioguide. There's also wasn't a whole lot of other people there, which was a nice change. It was lovely to enjoy the place without any pressure. It also felt so much more natural as you can walk right up to them! Though I wouldn't recommend touching them.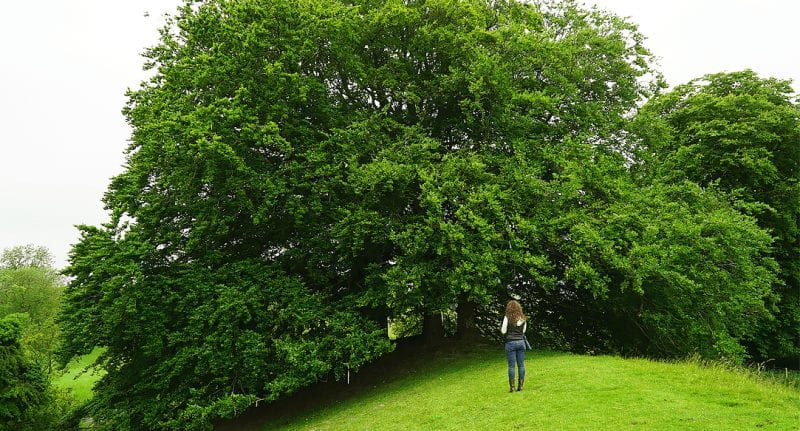 JRR Tolkien's Trees
Just a little way down the road from the Red Lion Avebury Pub, you happen upon some enormous trees. My friend, who had been before, told me these trees had been the inspiration for JRR Tolkien's 'walking trees' or Ents in The Lord of the Rings. If you've either seen the film or read the books, you'll recall the walking trees I'm talking about.
Ents are the huge talking trees that help the hobbits. People have tied ribbons to the tree's branches with wishes written on them. Unfortunately, I didn't know this was also the Avebury wishing tree, so I didn't have a ribbon on me. My wish would have been for Nerd Out to be successful. And thus far, it is!
Travel Tip: Bring a ribbon and a pen or marker so you can add to the Avebury wishing tree while visiting!
Visting Avebury, England
Whether or not these massive, gorgeous trees were the inspiration for JRR Tolkien, they are truly amazing. And while you're visiting Avebury, it's worth the five-minute walk to see the Avebury wishing trees.
As we took a coach bus from the Cotswolds to Stonehenge to Avebury and back, it was easy for me to get around. However, I realize that's not everyone's situation. The easiest way seems to be by car or public transport.
You're able to visit the Avebury Stone Circle any reasonable time during daylight hours. It is also FREE to visit! I enjoyed my time in Avebury, England and I hope you will too!
Want to remember this? Post this Visit JRR Tolkien's Mythic Trees in Avebury, England article to your favorite Pinterest board!