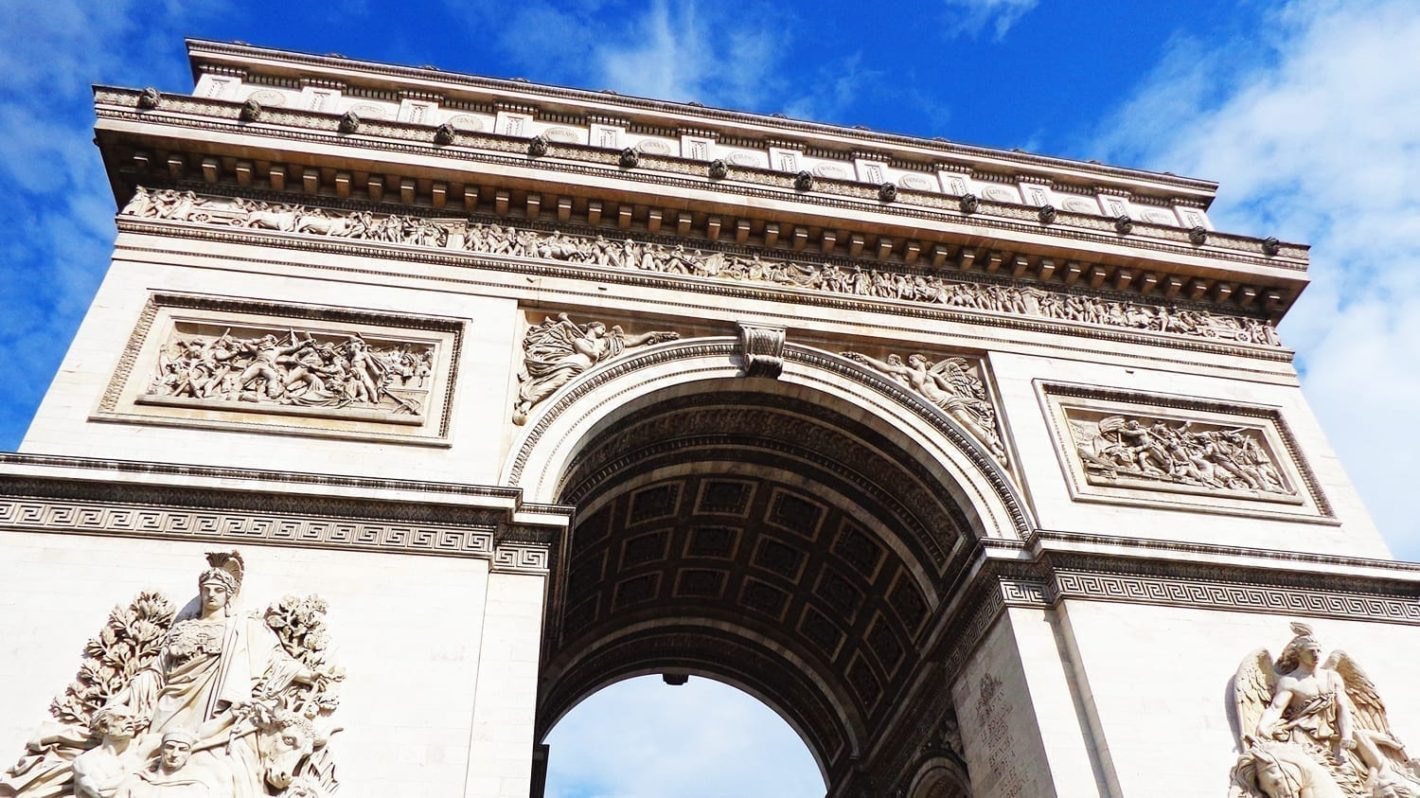 If you only have time for a long weekend in Paris, these are the must-see places I recommend. With four days in Paris, you can visit all of these places. Each one was spectacularly beautiful and took my breath away. Like literally. Four days in Paris is a perfect trip for any time of the year. As Audrey Hepburn says, "Paris is always a good idea." If you're looking even to dress a little Parisian, you should check this guide out. I spent eight days in Paris. That was a bit much for me. If I were to do it all over again, here's what I'd recommend for what to do in Paris in 4 days.
Visiting Notre Dame Cathedral
I went on the 
Notre Dame
 tower tour and climbed all the way up! I have to say climbing Notre Dame tower was a lot less scary than the Eiffel Tower. Partly because it is enclosed, so it wasn't as daunting. However, Notre Dame tower has a spiral staircase, so those were a bit tricky (I have no idea how the girl in a dress before me did it). There is an excellent view of Paris from up here, really worth it! So it should be at the top of your what to do in Paris in 4 days trip itinerary!
An interesting note, all the gargoyles are different, and there are thousands of them. They are so well crafted and have stood the test of time. They impressed the heck out of me. I don't remember being too thrilled with the interior of the church, but that's worth a look while you're there. You don't have to pay the Notre Dame Cathedral price if you've got the
Paris Museum Pass
. You can also go underneath and see some of the city ruins with the Paris Museum Pass.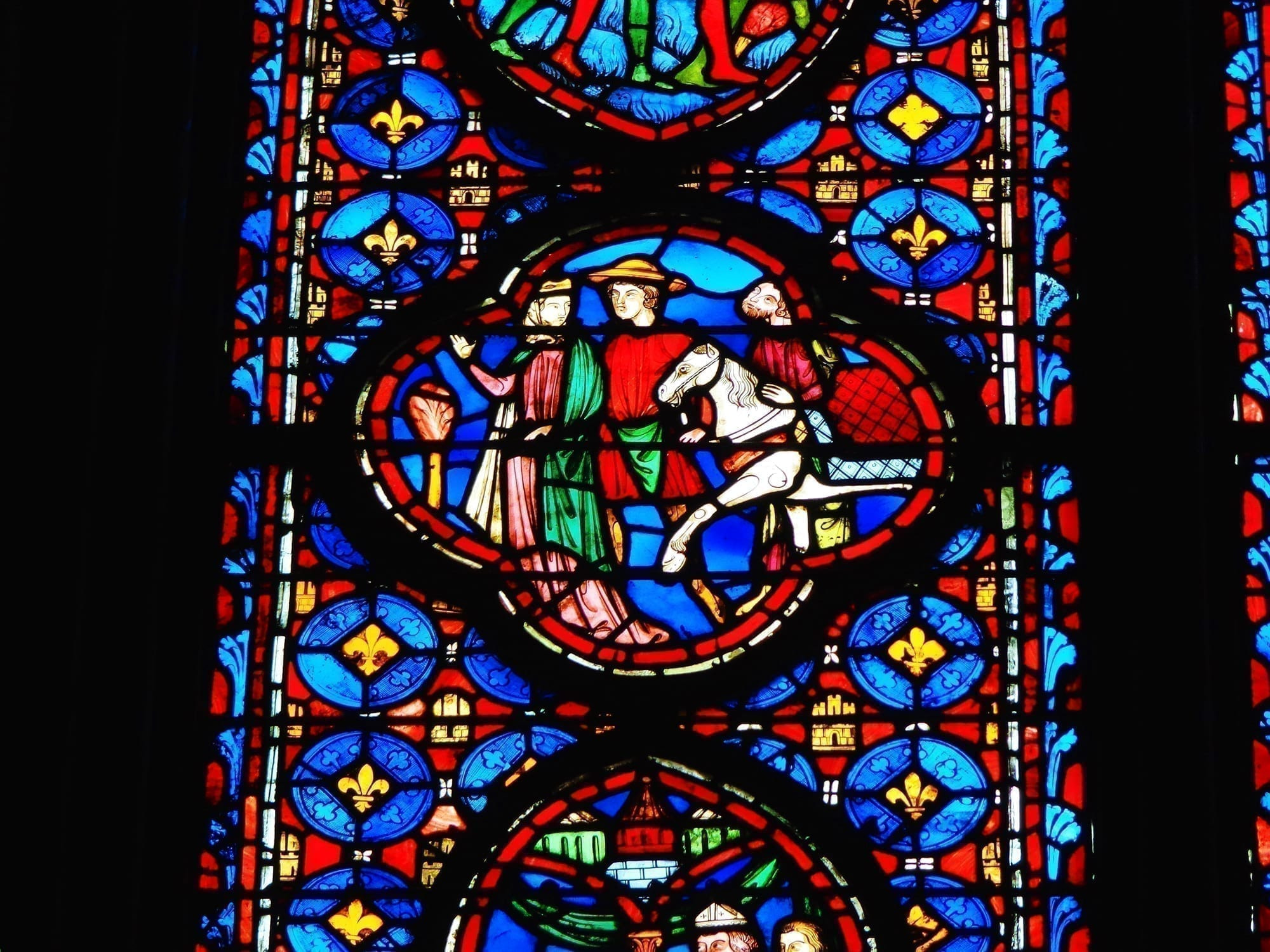 Sainte Chapelle's Incredible Stained Glass
After seeing so many churches while in Europe, I didn't think anything could surprise me, Sainte Chapelle did! It is honestly the most beautiful church I have ever seen. I would recommend it to anyone and everyone. The Sainte Chapelle stained glass surrounds the church, telling one of the Bible stories. It's hard to see in the picture, but each section has an image representing part of the story.
They have been restoring it by cleaning the stained glass with Q-tips! I wouldn't want to have that job. Try and go on a sunny day to get the full effect. If you have the Paris Museum Pass, you don't have to pay the Sainte Chapelle entrance fee. The church is super close to Notre Dame, making it easy to get to when you're limited on time during your long weekend in Paris!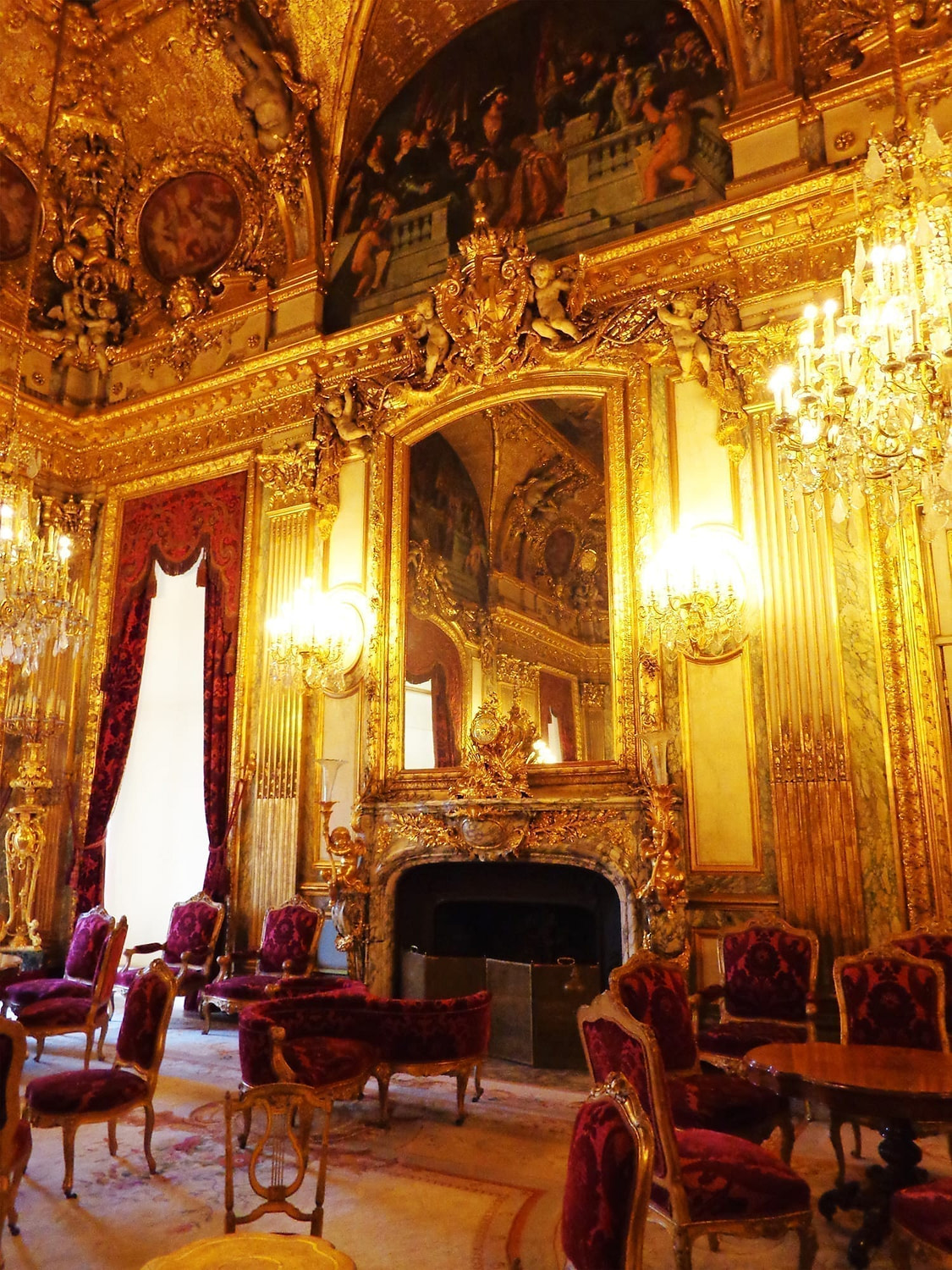 Napoleon Apartments at the Louvre
The Louvre, everyone told me to get there early, and they were right. I got there just after opening and hardly anyone was there. Headed straight to Da Vinci's Mona Lisa, then to Venus. I recommend doing that first since that's what everyone is there to see and it can get rather crowded. Don't forget to get a map at the front; else you'll get lost as I did.
I have to say I wasn't all that impressed by Mona or Venus. Probably since I've seen them in so many textbooks and across the interwebs. Jaded, I know. But I do have it as a must on my what to do in Paris in 4 days trip itinerary.
However, I was seriously impressed with the Napoleon Apartments. You could throw one heck of a party in there! The Napoleon Apartments were absolutely gorgeous! I didn't get the Louvre audio guide, which may have improved the experience. If you're really invested in art, I'd say get the audio guide.
The Louvre was also on the Paris Museum Pass. You could spend a fair amount of time here if you're really interested in art. I only went for the famous pieces. If you've got more than a long weekend to spend in Paris, you could probably spend at least a full day here.