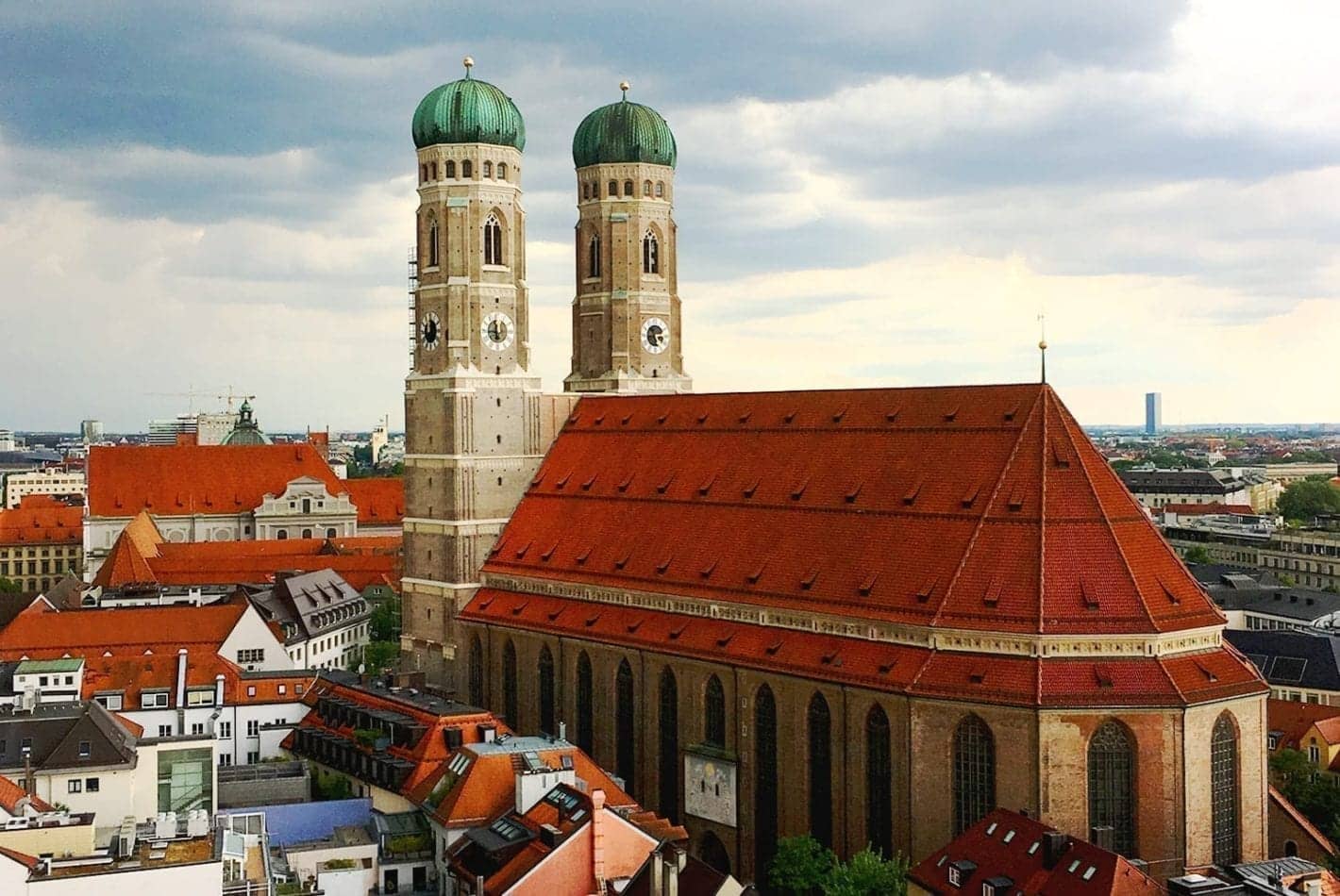 Taking the Munich Old Town walking tour from Radius Tours was the perfect way to spend my one day in Munich! I only had time for a quick way to see this fantastic city in Germany, so booking this tour online with Viator was time well spent. Unfortunately, the whole day I was in Munich was a holiday, so many of the places you'd typically see were closed. Luckily, the day I arrived, I had gone over to Nymphenburg Palace, so I fitted that in during the previous afternoon. If you have more time in Germany, make sure to check out some great day trips from Munich. The Radius Tours Munich Old Town walking tour was recommended to me by a friend, and I'm sure glad she did as it's the best Munich Old Town walking tour!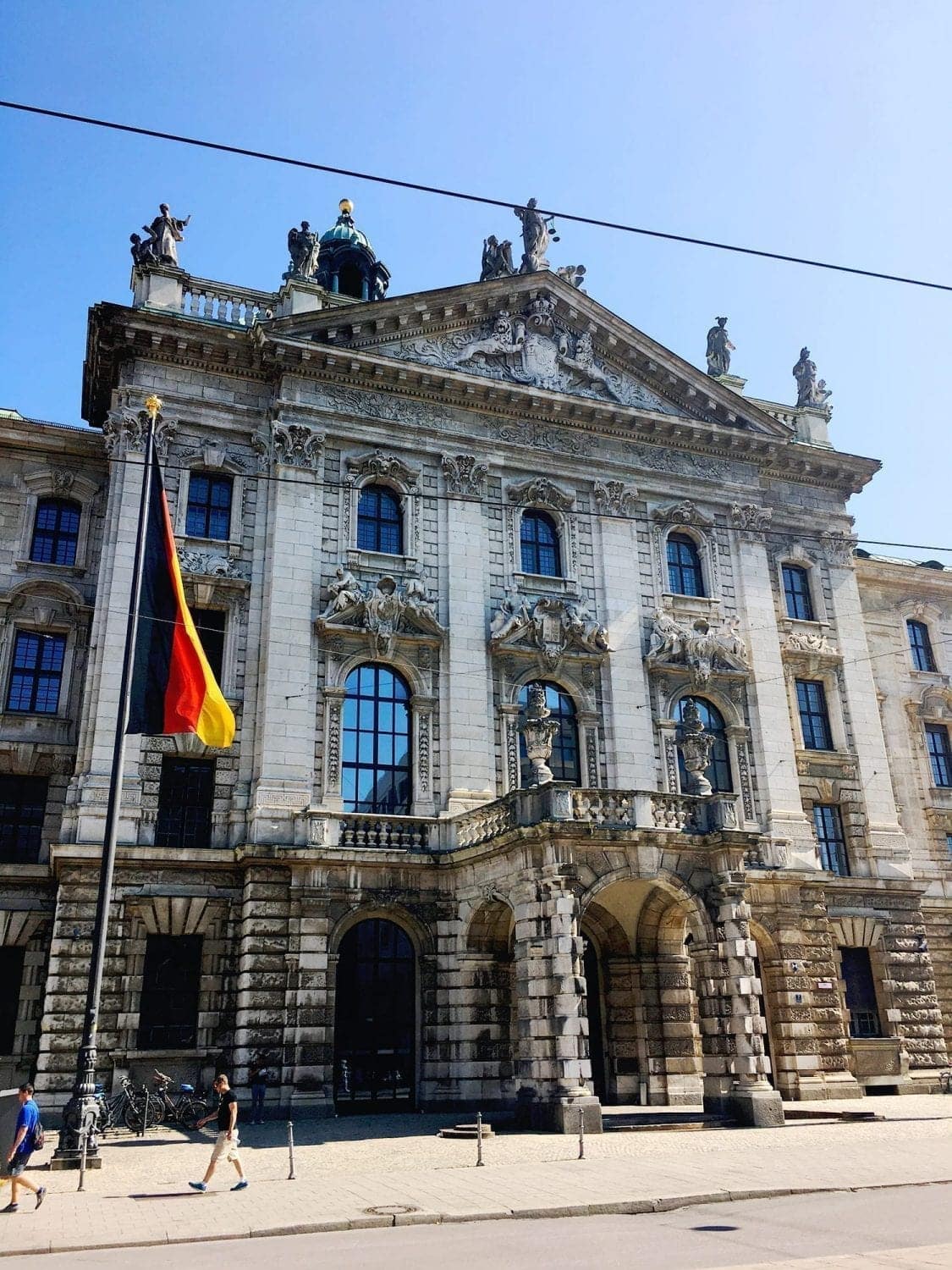 Booking a Munich Walking Tour
It was super simple to book this tour in advance of my trip to Munich, Germany. I was able to visit the Viator website search for the Munich Old Town walking tour by Radius Tours. There are several different tours available on the Viator site, but this one had specifically been recommended. You can also buy tickets at the Radius Tours office, which also happens to be the starting point for this walking tour.
Tours in English are available at 10:15 am and 2:30 pm.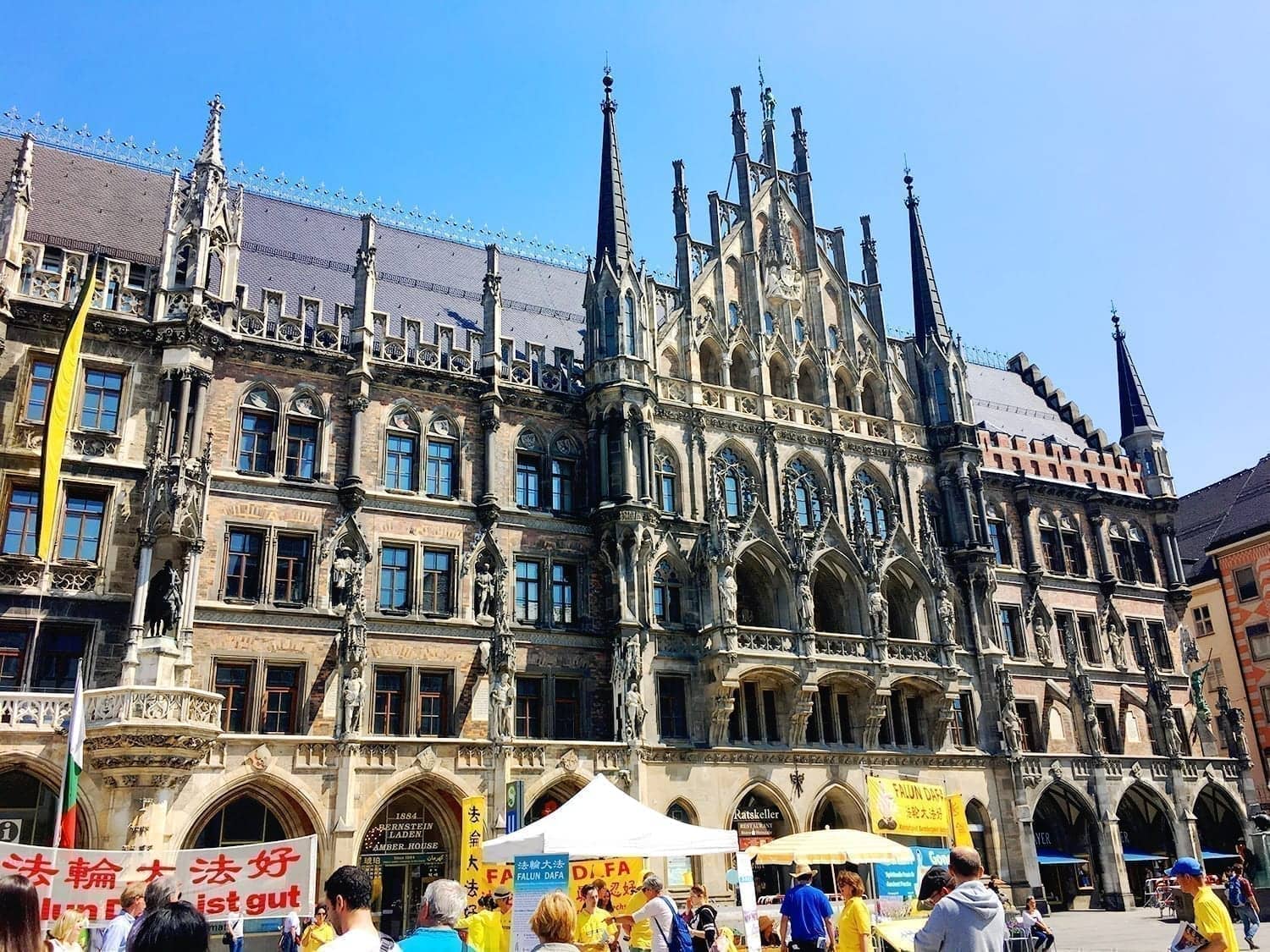 What to Expect on This Tour
If this is your first time in Munich, as it was mine, then this is the perfect tour for you. It is specifically geared towards people who have never visited Munich before. You get to see the highlights of the Bavarian capital during this two-hour walking tour of Munich's Old Town.
The Old Town part of Munich consists of its medieval old town, the Altstadt. Primarily known for its pedestrian streets and shops, some of which sell those adorable traditional Bavarian costumes. It also boasts several architecturally gorgeous buildings such as the Frauenkirche and Rathaus-Glockenspiel. If you're there on a non-holiday day, you can also check out the Viktualienmarkt, which is a lovely market.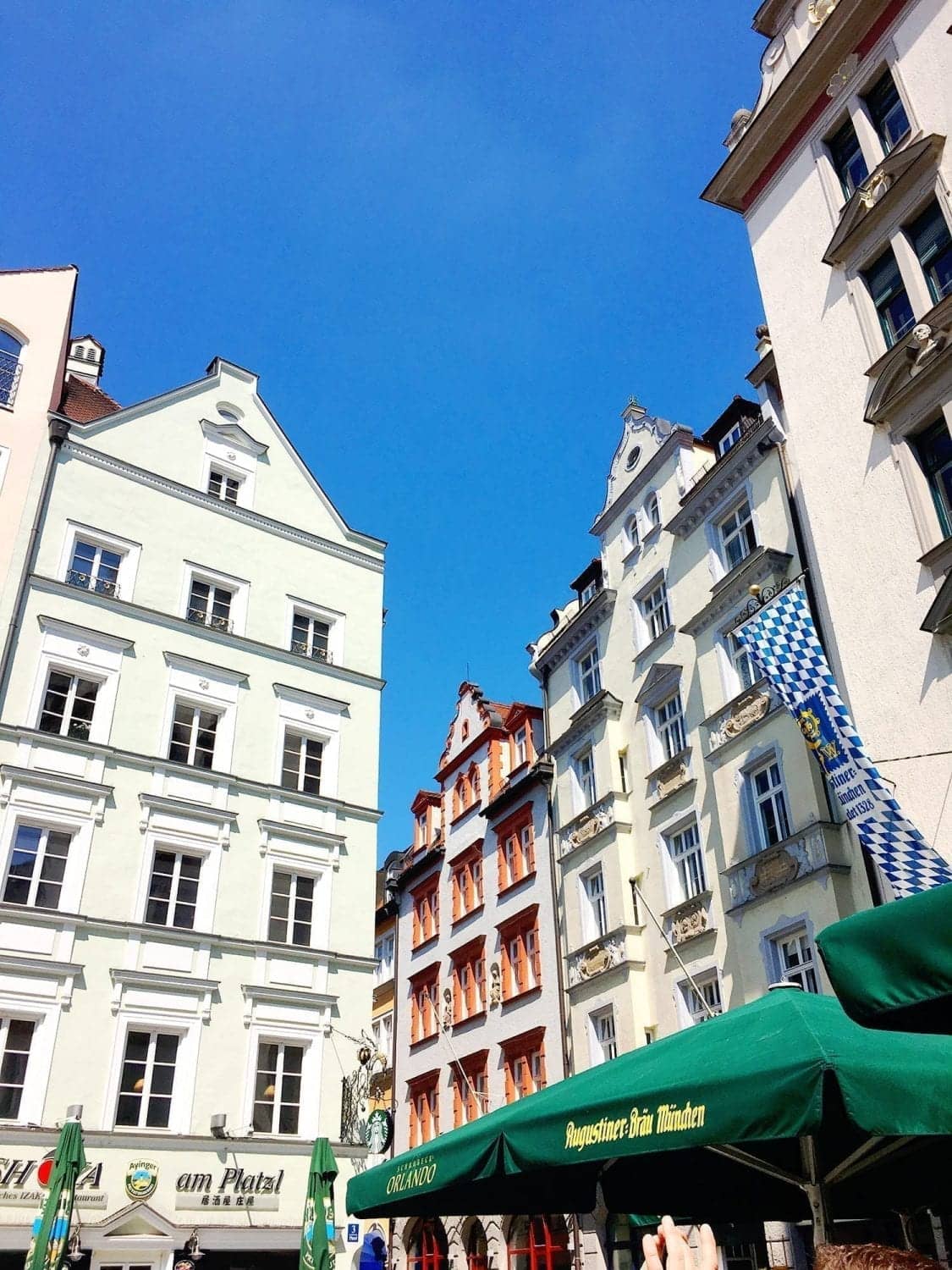 Starting the Munich Old Town Walking Tour
On this tour, an expert guide accompanies you to each location while providing tons of fascinating facts about Munich's history! Our lovely guide was a woman who had been doing the tour for a while, so she was very seasoned. She spoke English well (this Munich walking tour is available in English and Spanish) and was great about projecting her voice. We were mostly outside, so it can sometimes be hard to hear people in open spaces, but we had no issues hearing her.
We started the Munich Old Town walking tour at the Munich Central Station (or München Hbf). I'd show up a bit early, so you have time to find the Radius Tours ticket office within the station. It wasn't super hard to find, but it is inside the station.
Departure Point Address
Arnulfstraße 3, 80335 München, Germany
Ending Point Address
Marienplatz, München, Germany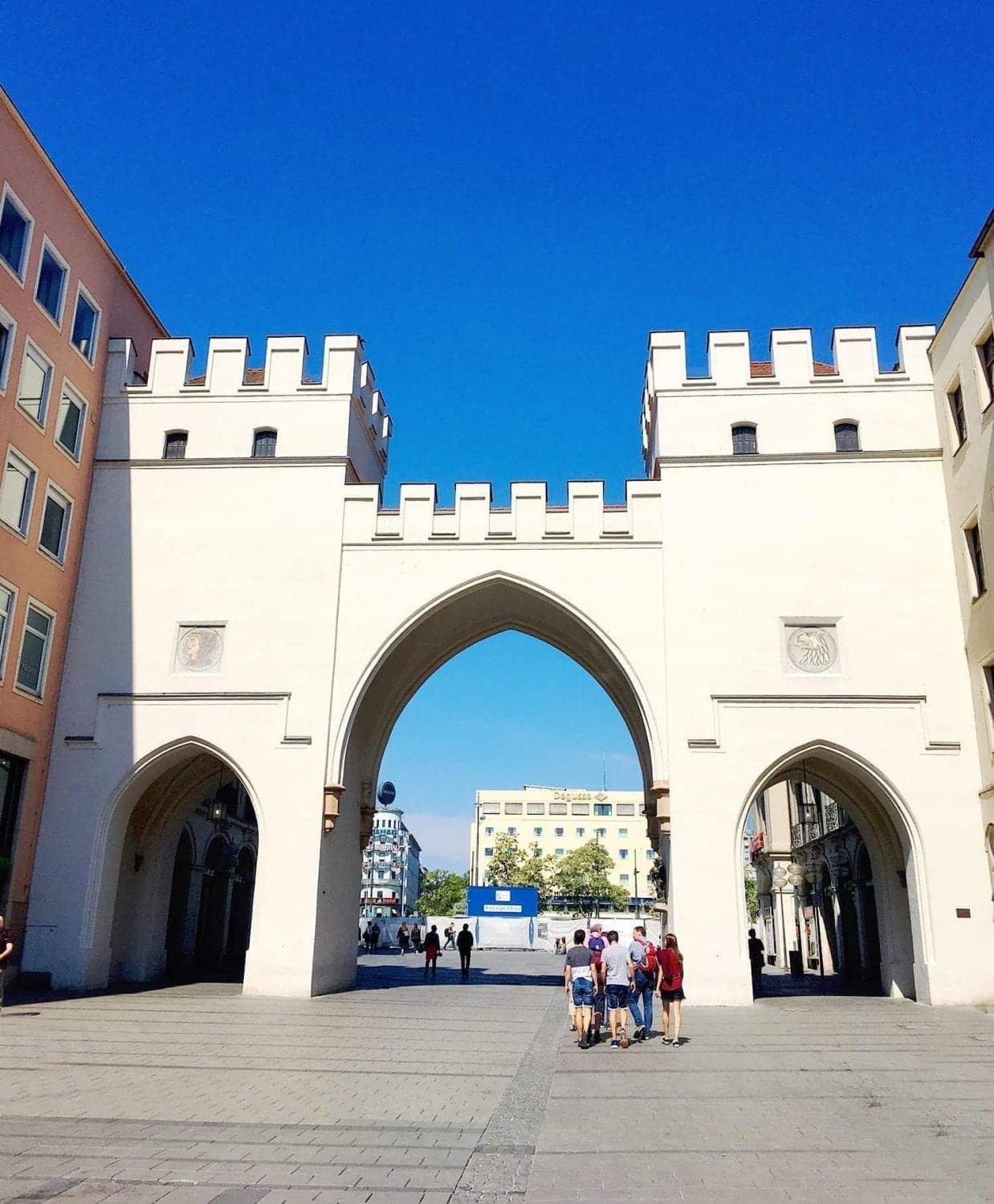 Karlsplatz
The first spot after the Radius Tours ticket office is Karlsplatz (Stachus). It's a large square and the start of the city center of Munich. The reason that it has two names, Karlsplatz and Stachus, is that the former was named for the unpopular Charles Theodore, Elector of Bavaria. The later, Stachus, is what locals usually call it.
Frauenkirche (Church of Our Lady)
The next spot is Frauenkirche, also known as "Münchner Dom" (Munich Cathedral), a landmark and symbol of the Bavarian capital city. It's gorgeous so you can absolutely see why!
One of the fascinating pieces of trivia that our guide mentioned was the legend of The Devil's Footprint (Der Teufelstritt). According to the legend, in 1468, the architect of Frauenkirche went looking for money to build this new cathedral. He wound up making a bargain with the Devil, who agreed to provide the funds for the Frauenkirche. On the condition that it was a celebration of darkness, meaning there would be no windows to let in light.
Upon completion, von Helpach brought the Devil in to show him that he held up his end of the bargain. No windows, but still with light, this satisfied the Devil. He then took a step further in and realized that columns had blocked his view of the windows. He had been tricked and stamped his foot in anger. Marking the floor to this day with his footprint.
Rathaus-Glockenspiel
The next stop on the Munich Old Town walking tour was a personal favorite of mine! My Grandmother and Aunt had visited Munich many years ago, and I had recalled photos of the Rathaus-Glockenspiel from her trip. So getting to see it in person with my Mom was extra special.
You can hear the clock chime and see it's re-enactments of two stories from the 16th century every day at 11 a.m. and 12 p.m. (and 5 p.m. in the summer). The top half of the Glockenspiel tells the story of the marriage of Duke Wilhelm V (who founded Hofbräuhaus) to Renata of Lorraine. To honor them, a joust is held with life-sized knights on horseback representing Bavaria (in white and blue) and Lothringen (in red and white). As our guide pointed out, the Bavarian knight always wins as we are in Bavaria. This scene consists of 43 bells and 32 life-sized figures!
The bottom half then starts the story of Schäfflertanz (the coopers' dance). There is a myth that in 1517 a plague took place in Munich. The coopers (people trained to make wooden casks, barrels, vats, buckets, tubs, troughs and other containers) then danced through the streets to "bring fresh vitality to fearful dispositions." Symbolizing perseverance and loyalty to authority through difficult times. Even today, the tradition continues with the dance being performed every seven years in Munich.
The two parts of the show last between twelve and fifteen minutes long. The end of the show is marked by a small golden rooster chirping three times at the top of the Glockenspiel.
A View from New City Hall (Neues Rathaus)
You can go to the top of Rathaus-Glockenspiel if you wish to. As I'm afraid of heights, I wasn't super keen on this, but I figured I should. You can go up 255 feet (85 meters) in an elevator to the tower of New City Hall (Neues Rathaus). There's an observation deck that offers a view of the city. As it started raining and thundering while I was up there, I didn't see the Alps, which you can supposedly see during better weather. All I saw was those dark clouds rolling in!
This was not part of the Munich old town walking tour, my Mom and I did this afterwards.