When staying in a hostel, it can be easy to forget that they don't have all the bells and whistles like hotels do. So remembering your hostel packing list is essential. If you're like me, you started putting these items in a pile months before your trip. Or else I tend to forget the things needed for a hostel stay. Hopefully, I can introduce you to some new ways to save space and money, like soap nuts! Whether you're headed to Australia or Amsterdam, my essential hostel checklist, which can also be used as a backpacking essentials list, is here for you with travel tips!
Downey Spray
The top of my hostel packing list, is Downey Spray, as it saved my butt on quite a few occasions when my clothes had gotten severely wrinkled. Trust me, it'll happen, even if you purposely bought the shirt that 'doesn't wrinkle.' I brought along a hanger as well, so that I had somewhere to hang the clothes after I unwrinkled them.
Hair and Nails
For the ladies, my must on my backpacking packing list for females is my manicure set. Pictured up top, I've had that 007 Manicure set for ten years and it still holds together. I would suggest investing in one of these if you don't already have one. I bought mine for a dollar! It also has tweezers, a nail file, and scissors in there. Just remember to put it in your luggage and not your carry on since the TSA doesn't okay scissors. Or you can remove the scissors and it should be okay.
My nails started to chip about my third day out so the nail polish was a great idea. Just make sure to pack it well in case the bottle brakes. I know a lot of people are now doing the gel manicures. However, I got one when I went to Europe and it took about six months for my nail strength to return. So I don't recommend gel manicures. I've used my flat iron and hairdryer while on vacation. It totally depends on where you're going or if you're going out of course if it's essential to you.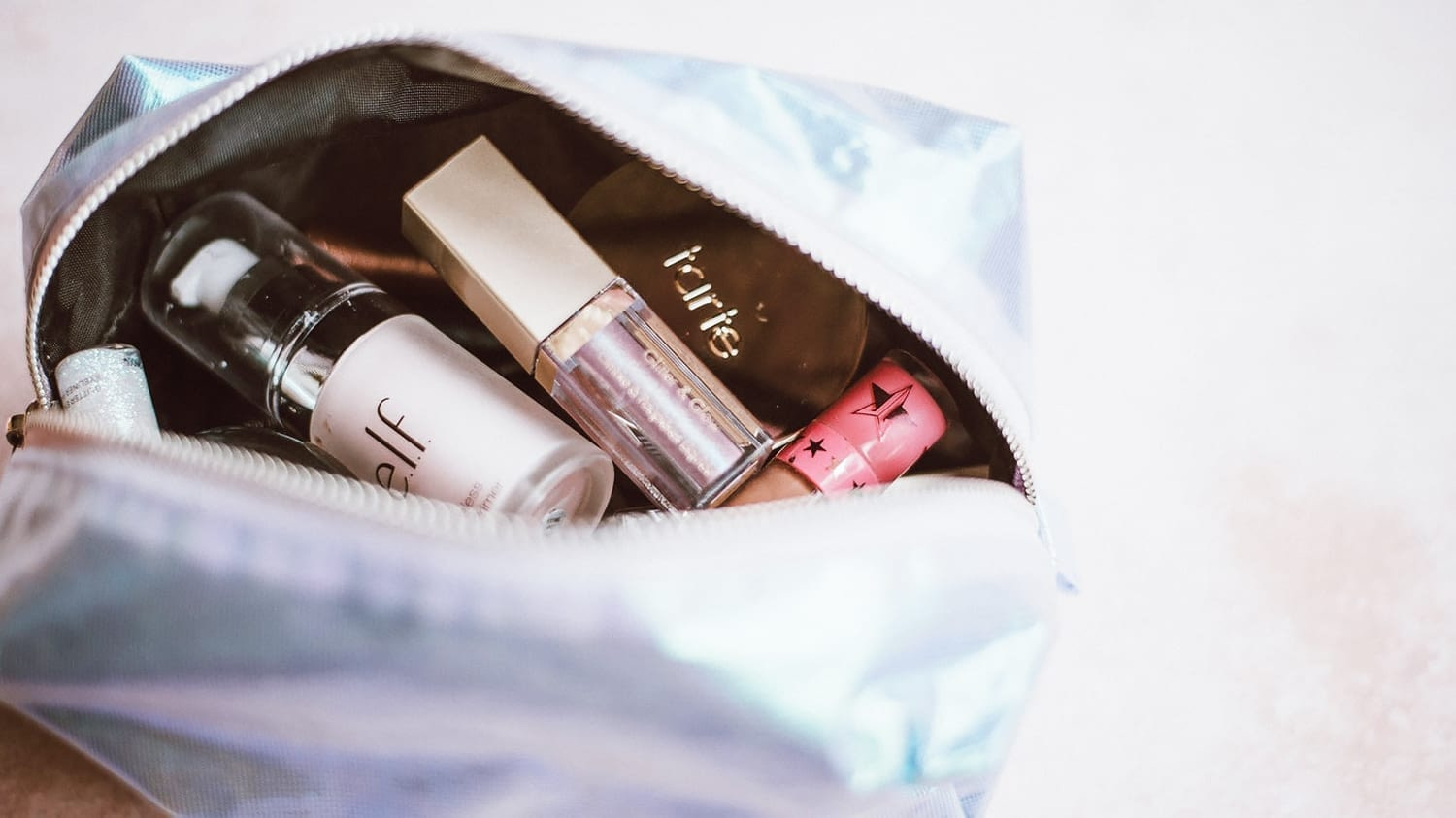 Toiletries
If you're in a pinch, you can use conditioner instead of shaving cream. However, I spend so much on hair products that I wouldn't dare do that. I'd rather just buy the travel size shaving cream. Bring lotion as well. I use it to not only moisturize but to take off my makeup at the end of the night. It's definitely on my things needed for a hostel list.
Some people pack a towel with them. I really don't want to take up all the room in my suitcase, so this is really up to you. Usually, it's a couple of dollars (or whatever the local currency is) to get one so it's not expensive. I'd advise not to pack it. Flip flops are for the shower. You don't know who used it before you so it's best to keep those toes safe!
Soap Nuts
Particularly if you're looking for what to bring backpacking, I'd suggest soap nuts. This way, if you need to do laundry, Soap Nuts make it easy. I found out about Soap Nuts from a former boss of mine. I still get weird looks when I tell people about them so if you're doing that right now, bare with me.
Soap Nuts are used to wash your clothes. They are these ugly looking little nuts (see above) that when wet produce suds. You can either hand wash or machine wash with these. Just dry them out after use and you can store and use them again later. They are definitely on my things needed for a hostel stay list if I'm going for a few weeks.
First Aid
First Aid Kit is needed for the blisters you're going to get. Packing tip, it's best to break in your shoes before you go, however with all the walking there is still a high chance of blisters. Advil or Ibuprofen is also a good idea. Both of these are a must on my backpacking Europe packing list and essential hostel checklist. The last thing you want to do is be in pain on your exciting adventure! Now have some fun!
Essential Hostel Checklist
Downy Wrinkle Releaser Plus
Nail Polish
Shaving Cream (travel size)
Hairdryer (travel size)
Soap Nuts/Soap Berries
First Aid Kit
Advil/Ibuprofen
Flat Iron
Padlock (as not all hostels provide, or will charge you for one)
Sharpie (in case you use the communal refrigerator)
Ziplocks (storage)
Body Lotion
Nail Kit
Hanger
Ear Plugs
Sleeping Mask / Eye Mask
Travel Towel (maybe?)
Flipflops
Plug adapter / travel adapter
Want to remember this? Post this The Essential Hostel Packing List article to your favorite Pinterest board!