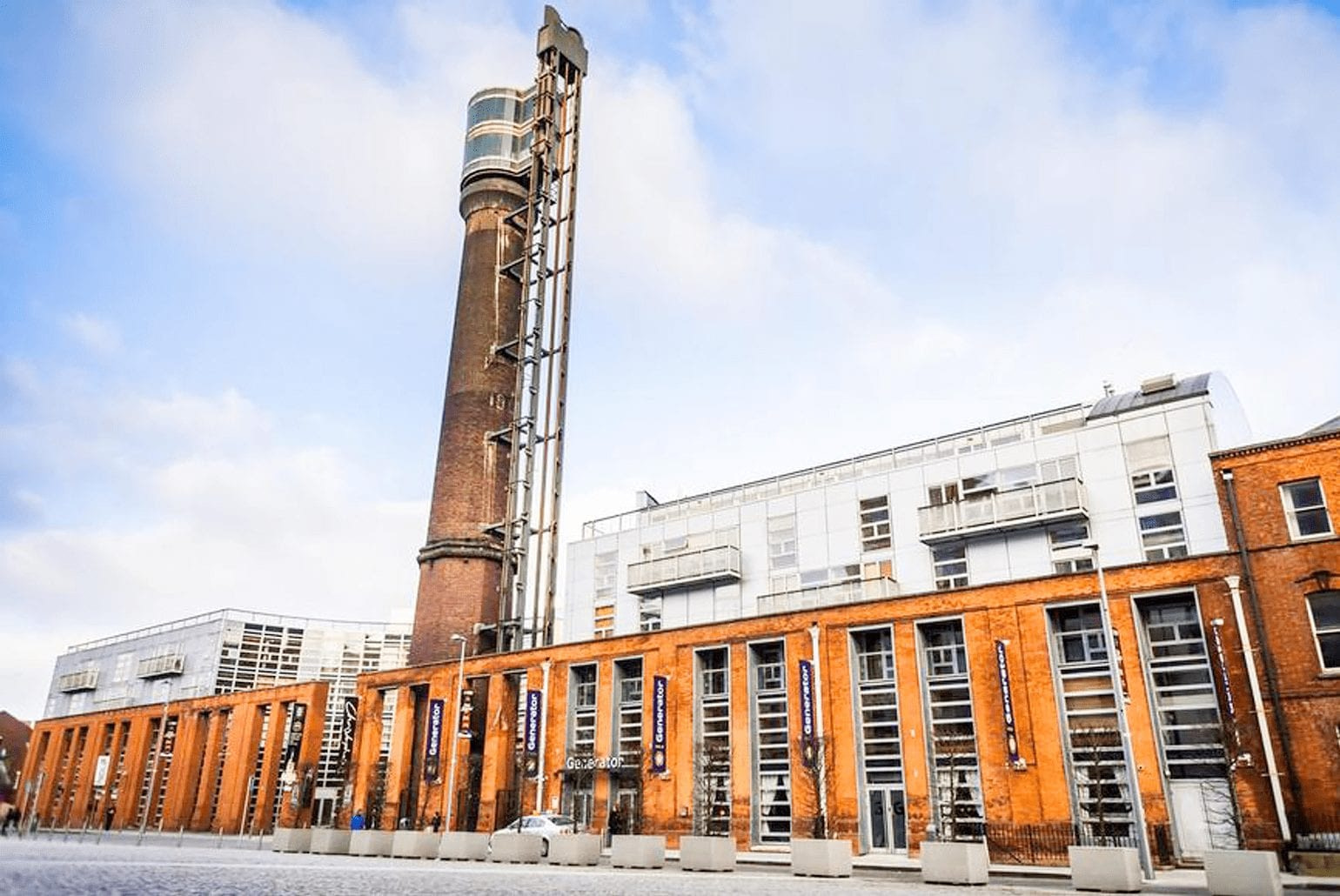 What to Expect When Staying in a Hostel in Europe
Staying in a hostel in Europe can save you a lot of money, but will it dampen your experience? The key is to stay in a GOOD hostel in Europe! The first time I booked a hostel in Europe, I wasn't sure what to expect as I had only stayed in hotels. Below you'll find several reviews on hostels throughout Europe, specifically in Dublin, Paris, Stow on the Wold, and London youth hostels. I'm here to tell you all about what European hostels are like, the good, the bad, and the ugly. And of course, to figure out, should you stay in a hostel in the first place?
Youth Hostel Dublin, Ireland: Generator Hostel
While in Dublin, I stayed at the Generator Hostel. This place was a real treat! I'd give it an A-, only because the wifi was limited in the rooms, and I could hear the music from downstairs late at night. Not so bad that it disrupted my sleep, but I noticed it. The beds were comfy, security was top-notch, and it was in a prime location in Dublin's city center! All the things you should look for when picking a hostel. The breakfast wasn't much to write home about, but there's a grocery store right across the way. As well as a few cafes so you're not short on options for food.
I booked a bed in the female suite at the Generator Hostel and met some amazing ladies there. Some were backpacking through Ireland, some just on a solo trip like myself. We wound up becoming a band of travelers, which made the trip even better! Not that I can, or the hostel, guarantee that you'll get along as swimmingly as I did with my hostel mates, but there's always a chance. I can even help you with some tips to make friends when traveling solo! Tip, the Brazen Head is an excellent place to eat nearby! Good food and cheap!
Amenities
Free wi-fi
Bar
Travel Shop
Cafe
Luggage storage
Laundry
Nearby Attractions: Jameson Distillery is around the corner, a one minute walk
Christ Church Cathedral is .7 miles away
Guinness Storehouse and Temple Bar are .8 miles away
Trinity College is 1.1 miles away
Address: Smithfield Square, Dublin 7, Ireland
Looking for things to do in Dublin?: Check out How to Spend 2 Days in Dublin for Cheap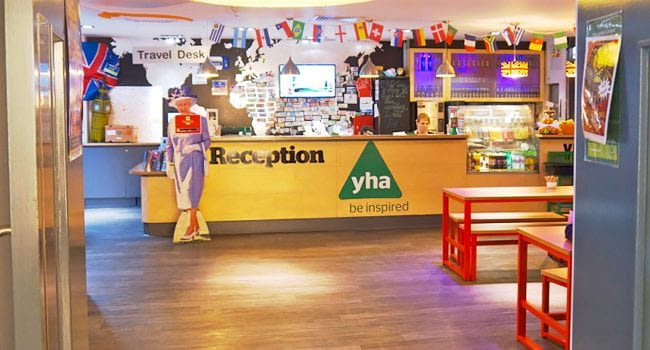 Youth Hostel London: YHA London Central Hostel
If you're looking for a youth hostel in London, look no further than the YHA London Central Hostel! This place is the Ritz Carlton of European hostels and cheap to boot! I give it an A+! The only thing I disliked is that the wifi didn't work in most of the rooms, but it did work in the main lounge. I stayed in a female suite here as well. The beds at YHA London Central Hostel are comfy, the room was clean, and there's plenty of activities for visitors. Everything from pub crawls to walking tours are available.
My favorite thing about this youth hostel in London was that they served a great breakfast and pizza; they also do drinks. Make sure to ask about discounts on London attractions; I saved a few pounds that way. It's incredibly close to everything, guess I should have known that by the name! I walked nearly everywhere. The picture above is of the main room on the ground floor. Security is the top priority here! YHA London Central Hostel is located in London's media area, so if you're into film and television like I am, it's a bonus. I would definitely recommend a YHA hostel, as they are the best hostels in London and my favorite hostel in Europe.
Amenities
Key card access
Free wi-fi
En suite rooms available
Self-catering kitchen
Cafe/Bar
Laundry
Luggage storage
Nearby Attractions: The Sherlock Holmes Museum is one mile away
Covent Garden is 1.3 miles away
Buckingham Palace is 1.6 miles away
Big Ben is 1.8 miles away
Address: 104 Bolsover Street, London, W1W 5NU
Looking for things to do in London?: Check out Your Essential Itinerary for 2 Days in London
Youth Hostel Paris: Young and Happy Hostel
The Young and Happy Hostel in Paris was a nightmare hostel by comparison of the previous two. Unlike its name, it was anything but. I booked it because it sounded like a halfway decent place and had a suitable location. None of the places I researched looked like a winner.
(Edit: I have since searched out of curiosity, and it seems like there are now more options available than when I went. So if you're looking for a cheap hostel in Paris, I'd advise not picking this one.) This time, I stayed in a private room since my Aunt requested it. To begin, the walls at the Young and Happy Hostel in Paris are paper-thin, you can and will hear everything. Hopefully, you'll be lucky enough to have quite neighbors, unlike me.
Not So Young and Happy in Paris
There is a small spiral staircase to the rooms. No elevator so be careful going up and down. This is more common for European hostels and hotels as a general note. The showers have one button, ON, so if it's hot, it's hot, if it's cold, it's cold. There was a night that they ran out of toilet paper, not fun. The bathrooms and showers were pretty filthy from everyone tracking in dirt from their shoes, which is understandable. But they should have someone checking the bathrooms at a regular interval to clean up and maintain the bathrooms.
Our room faced the street, which was nice for a view. But not so lovely when the glass didn't stifle any of the sounds. On my last night at this nightmare hostel, the fire alarm went off at 12:15 am! Ugh! On a small good note, the staff was courteous and they did include free breakfast, the only hostel I stayed at during this trip that did. However, the Young and Happy hostel Paris management needs to put some money into this place to improve necessities. Of all the hostels in Europe I've ever stayed at, it was the worst. So again, if you're looking for a cheap or backpacker hostel in Paris, France, look somewhere else.
Amenities
Luggage storage
Laundry
Free wi-fi
Lounge
Free lockers
Hairdryer
Library
Kitchen
Nearby Attractions: The Luxembourg Gardens are .7 miles away
Shakespeare & Company is .8 miles away
Notre Dame is .9 miles away
Sainte-Chapelle is 1.1 miles away
Address: 80 Rue Mouffetard, 75005 Paris, France
Looking for things to do in Paris?: Check out Your Itinerary for a Weekend in Paris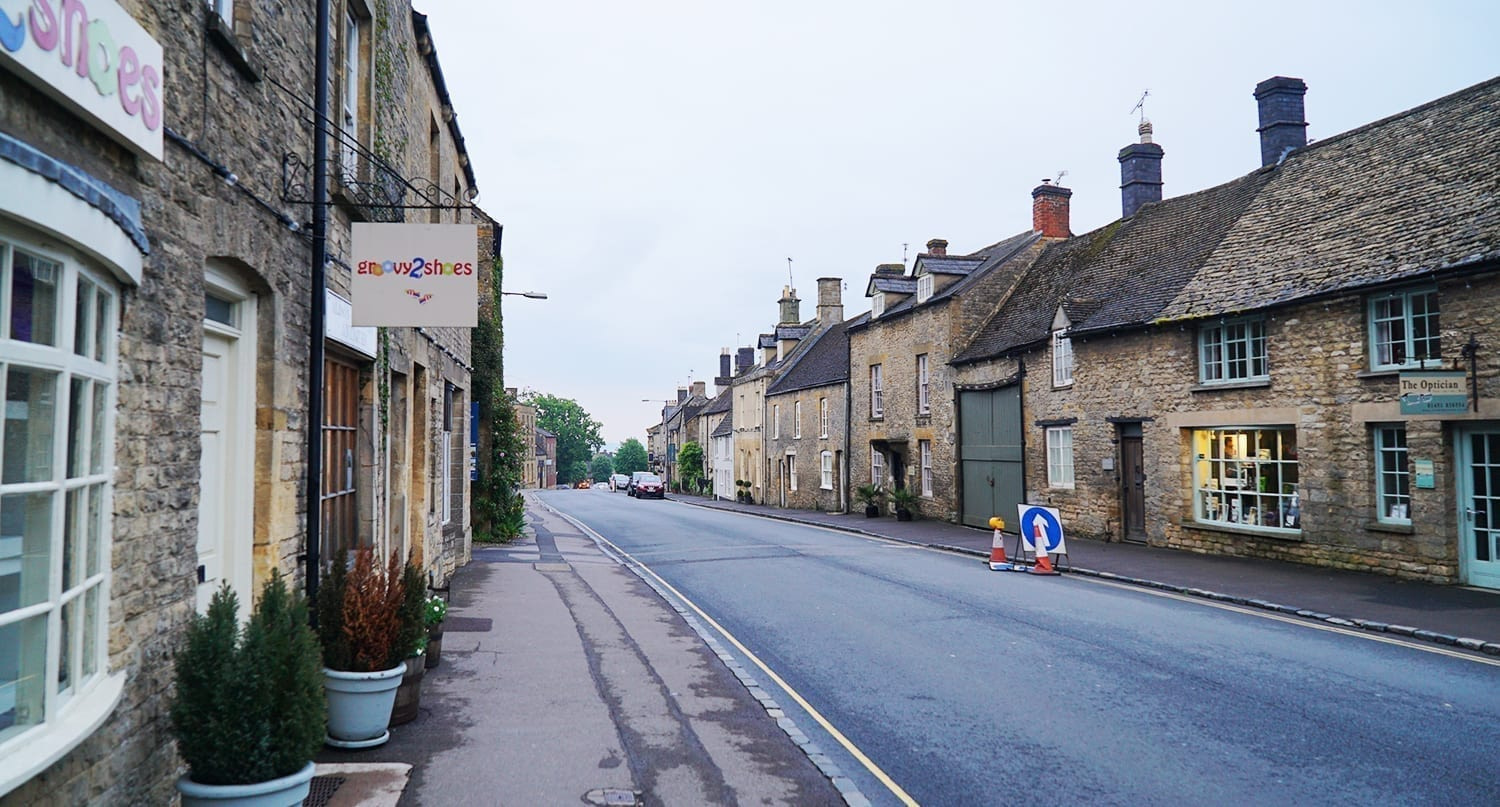 Youth Hostel Cotswolds: YHA Stow on the Wold
I was in England for a friend's wedding. The wedding took place in a gorgeous little English town called Stow on the Wold in the Cotswolds. Really picturesque, like something out of a fairytale. During the few days I was in town, I stayed at the YHA Stow hostel. I had chosen YHA as my Stow on the Wold accommodation because I had adored their London location, and I still do. So what I'm about to say is solely about the service at the YHA Stow location.
I had checked in the night before the wedding. My friend, the bride, had even dropped off a welcome bag for me that was waiting at the front desk. So the lady at the front desk knew full well I was there for a wedding. I checked in with no issues. Received a key to the room, my room number, and a front door code. I even filled out a card with all my contact info that's required at YHA locations. I've filled it out when I've stayed at their other YHA locations as well. I went out for dinner and returned to the hostel later that night. I punched in the front door code, went up to my room on the top floor, and had a great night's sleep.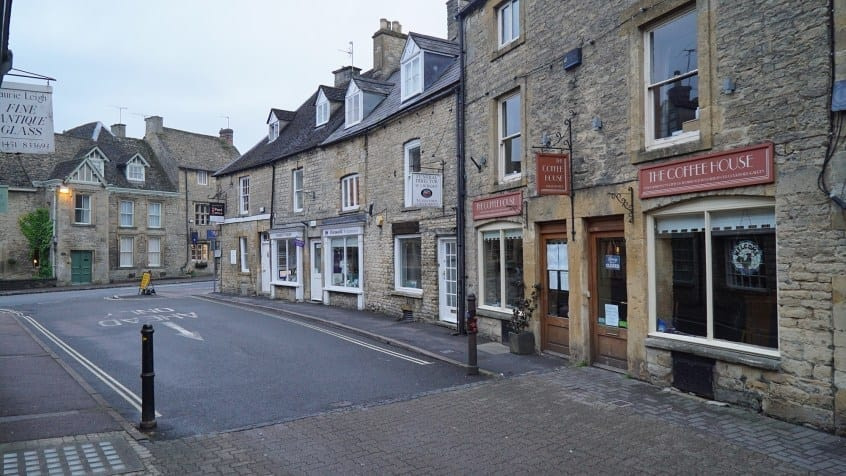 A Nightmare Hostel
The next day I got dressed for the wedding. Getting ready a little too quickly, I sat downstairs in the lobby to connect to the wifi before I headed out. I even said goodbye to the front desk lady on my way out. I attended the wedding and had a marvelous time. After a long night of celebrating the bride and groom, I got back to the YHA Stow on the Wold hostel around 2 am. And here is where the trouble begins…
I punched in the front door code. Red light. I tried again, figuring I punched it in incorrectly. Red light. Again I tried, it was dark, maybe I hit the wrong number? Red light. After a few more tries, I checked around the door for an emergency contact number. Nothing. I found zero helpful information on their door. Nothing for emergencies. I checked my phone for a voicemail or email with a new code. Nothing. I had filled out the card. If the code had changed, I should have gotten a message, right? Wrong.
Not Staying in a Hostel in Stow on the Wold
Luckily, I had a friend staying down the street that was nice enough to let me sleep on their couch. They had rented an apartment for the duration of the wedding. Thank goodness! Had I not known someone in town, I would have been sleeping against the hostel door. It would have been extraordinarily fun in a dress and heels in the wet and cold.
The next morning I went to talk to someone at YHA Stow on the Wold hostel about the situation. I went in with a cool head, though honestly, I was incredibly frustrated and upset. The same front desk lady that had checked me in was there. I told her the situation to which she replied that the code changes on Friday and Sunday nights. The wedding was on Friday. I had not been informed of this. I understand the need to change the code for safety, but to not notify your guests is careless. She said that they have a sign on the back of the door. I checked this sign after my conversation with her. It is a small sign that anyone could have easily missed, so why wasn't I told this when I checked in?
Keep Your Guests in the Know
She said, 'they could not keep up with that.' Can't keep up with letting your guests know that the front door to the hostel they paid money to stay in would change its code?!? Ridiculous! Not making sure your paying guests have access is unacceptable. She said she tried to call me, but the call didn't go through. I do not control the phone company, so that can't be my fault.
I had also listed my email address on that card I filled out when I checked in, so there was another way to get a hold of me. They have access to email because I asked if they could print my boarding card, and they told me to email it to them. To put a cherry on top of all that, the front desk lady even mentioned that when she saw me