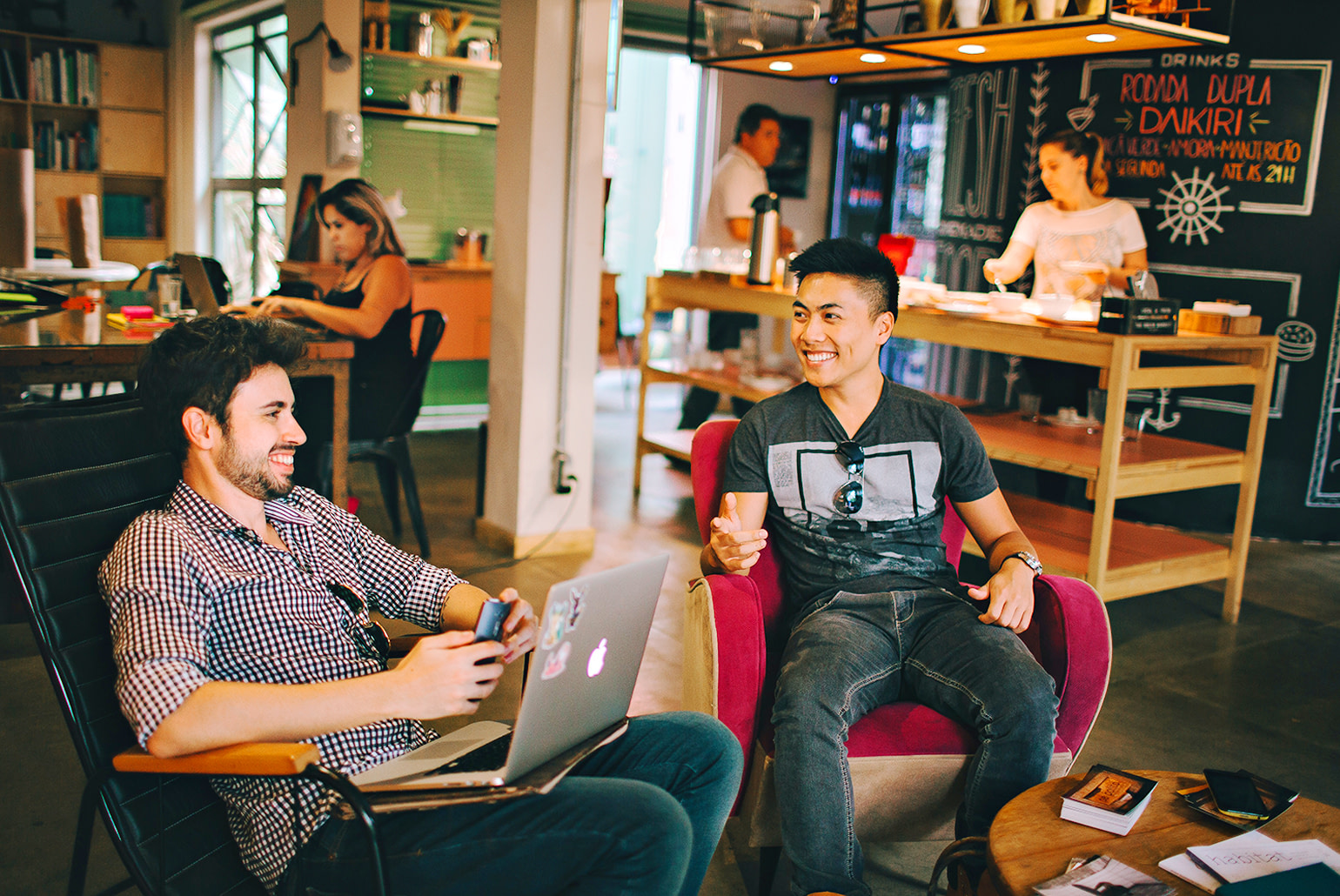 What's a Hostel and How to Pick the Best Hostel for You
You may be asking yourself, what's a hostel? Well, I'm here to help you figure out exactly what a hostel is and how to pick the best one for you! Not only have I stayed in hostels around Europe, but I stay in one during San Diego Comic-Con in the United States. The first question I get asked when I mention hostels is, what is the difference between a hostel and a hotel? The second question is, usually, are hostels safe? You're about to find the answer to these questions and more! Also, feel free to use these hotel packing tips just about anywhere!

What is a Hostel?
A hostel is most commonly described as a budget-friendly accommodation with a focus on sharing social experiences. What do I mean by social experiences? Everything from pub crawls to group visits to local attractions to food tours to movie nights. They can even be region-specific like surf classes or pasta making. It really depends on which hostel you stay in. Some are more unique with their offerings, while some are more basic. And, of course, sharing a room sometimes falls under those social experiences. Depending on if your in a dorm room or a private one.
Hostels vs Hotels
When thinking about the differences between hostels and hotels, the first thing that comes to mind is hostels are more about people. When I stay in a hostel, I'm most likely sharing a room with someone I don't know. Now, there are private rooms which I have stayed in and are more like hotels, but the dorm rooms are usually shared.
I've had great experiences sharing a room and not so great experiences (only once). It's really is the luck of the draw with whom you wind up with. However, when it's a good match, or you at least get along amicably, then it can be grea. I've gotten to talk to people from all over the world this way.
Hostels also usually focus on get-togethers, whether that's a pub crawl they put on or a group visit to a local tourist attraction. If you're traveling solo, this is a lovely way to meet others who may be in the same boat. They also usually offer discounts, so it's a great way to save a few bucks!
All of this encourages community, which is the jo n difference between hostels and hotels. I've less often found these benefits while staying in a hotel. Think of hotels as more solitary, while hostels are more community. If you're comparing hostels vs hotels, you may want to consider if this sounds good to you. Not everyone is a people person, and that's absolutely fine!
Check Out the Hostel's Location
The first thing I look at when picking the best hostel for me is location, location, location. It's always the most crucial factor in choosing where to stay whether that's a hostel or a hotel. You want to be central to the area and have good routes to public transport as well.
When I stayed at Comics Guesthouse in Rome, it was the best centrally located hostel I could find. It was close to a metro stop and just about as central to what I wanted to see as I could get budget-wise. I was traveling solo, and Rome is EXPENSIVE! It also wasn't super far from the bus route that I had a pass for with the Omnia Card. It was a little North of the stop. However, it wound up working out just fine.
When thinking hostels vs hotels, most places in the world will have more hotels. So if you definitely need to be near someplace than a hotel is probably going to be your best bet. However, if you can be more flexible, a hostel may be a better choice.
How Much is it to Stay in a Hostel?
You may be all in for hostels because they can be cheap. It makes perfect sense! As someone who is a budget traveler, I get it! The most significant difference in hostels and hotels to me is that the former is usually a HECK of a lot cheaper. However, let me make some suggestions when thinking about a hostel vs hotel for your next trip.
Searching for cheap hostels is totally understandable. However, cheap doesn't always guarantee a great experience. Sometimes it's worth it to pay a bit more to feel safe and comfortable. I stayed in one of the cheapest hostels in Europe I could find when I went to Paris. However, it wound up giving me a load of problems. The last thing you want on your vacation is issues.
On the other hand, in a place like Paris where it's all pretty expensive, if it's super important to you to be close to the Eiffel Tower (or another landmark), then do it! YOLO!
I usually try to sit somewhere in the middle. I don't go for the most lux accommodation I can find, but I don't go for the bottom of the barrel either. This way, I save money and feel good about where I'm staying.
Are Hostels Safe?
This is one of the first questions you should be asking. Are hostels safe? Again, this really depends on which hostel you pick to stay in. I've stayed in some that had terrific security. And then I've stayed in some that were less so. This is something you should read the reviews on whatever hostel you're looking at. They will give you the best indication of what other travelers thought about security.
Don't only look into the safety of the hostel itself, but the area it's located in. For instance, when I was in Paris, I made sure to pick something, not in the red light district. A friend had told me how she had felt unsafe there, so I stayed clear of it. You can ask about particular locations around the world in Facebook Groups like Girls Love Travel.
Some places are less safe than others; that's just the reality of the world. Looking into a particular location may make you change your mind entirely about whether you want to do a hostel vs a hotel. Once again, answering the question are hostels safe is more challenging since it depends on the particular one you're talking about.
Is the Hostel Room Clean?
Going back to my stay in Paris, although it was safe, it wasn't all that clean. For the full rundown, you can check out my post on that hostel. The short version is that they would run out of toilet paper on a pretty frequent basis, the bathrooms and showers were never very clean, amongst other issues such as the thin walls which made sleeping in the hostel difficult. On the other hand, I have had some extremely clean hostel rooms, such as the YHA Stratford-upon-Avon hostel. This really varies from hostel to hostel, so always make sure to check the reviews on this.
Do They Offer Linen and Towels?
While I've never been to a hostel that didn't offer linen, it is something always to check. I've been charged a small amount for linen, but most of the time, it is free. As far as towels, I know some people bring their own. I think if you're going on a long trip, that may be worth it.
When I went to Europe last summer, I didn't bring one. Mostly because I didn't want it taking up a bunch of space in my bag and when you only have to pay a small fee, I think it's worth it.
What Facilities Do Hostels Offer?
Always check the facilities before booking a hostel! These are things like WiFi, free breakfast, lockers, laundry facilities, luggage storage, and such. Some offer walking tours; pub crawls, food tours, movie nights, bicycle tours, other such fun, and sometimes free experiences. The things I've listed just now are the things I feel are important to me but do check over the full list of the hostel you're looking at to see what they offer.
Everyone is different, so ask your friends or family that you're traveling with to see if they have any feedback. That may influence where you stay as well.
Getting Food at the Hostel
One of my favorite hostels I've ever stayed at was the YHA London Central. It had a kitchen area that you could get pizza, a drink, and other food at night. When you return from a long day of touring around, the last thing you want to do is find someplace to eat. So this built-in restaurant was perfect! The menu was limited, but it was good!
If you don't find a place that has food in the evenings (most have breakfast), then make sure there are local eateries around the hostel. You'll likely be tired after walking around all day, so it's nice to know there are places around to eat at. You may also want to check if they have a grocery store nearby. I did a lot of grocery shopping in Austria, Germany, and Slovenia. It helped save some money instead of going out for every meal.
Since a lot of hotels have restaurants when deciding hostels vs hotels, it's less of a factor in decision making. However, hostels are probably cheaper meals.
Do They Offer Activities?
This is becoming more popular from what I've seen, hostels planning tons of activities for the guests. I think it's fantastic! Especially if you're traveling alone, this is a great way to meet people traveling just like you! While I was in London, the YHA Oxford Street hostel I was at had a massive list of activities they planned, such as a visit to the Shard, walking tours, and pub crawls. This varies by location and hostel but something to look into as mentioned previously.
This is one of the more significant differences in hostels vs hotels. If you're a solo traveler, it can help cure a bit of that loneliness by participating in these social activities.
Check the Reviews
Last but not least is reviews. Reviews can come in different forms. They can answer questions like, are the hostels you're looking at safe? Is it considered the best hostel in the area? You can check websites like Hostelworld for their ratings as well as user feedback and reviews. You can also search for blog posts to get first-hand accounts of hostels. With blogs, you're also likely to get more detailed feedback.
Just be aware that the blogger may have gotten compensation for writing the article. When I approach places for a stay at their hostel, I always note that I will remain honest with my readers even if the stay was free.
Picking the Best Hostel for You
Everything I've mentioned above should be considered when picking the best hostel for you! As a recap, that's location, cost, safety, cleanliness, facilities, food, activities, and reviews!
So, are you more of a hostel or hotel person?
Header Photo by Helena Lopes on Unsplash
Want to remember this? Post this What's a Hostel and How to Pick the Best Hostel for You article to your favorite Pinterest board!