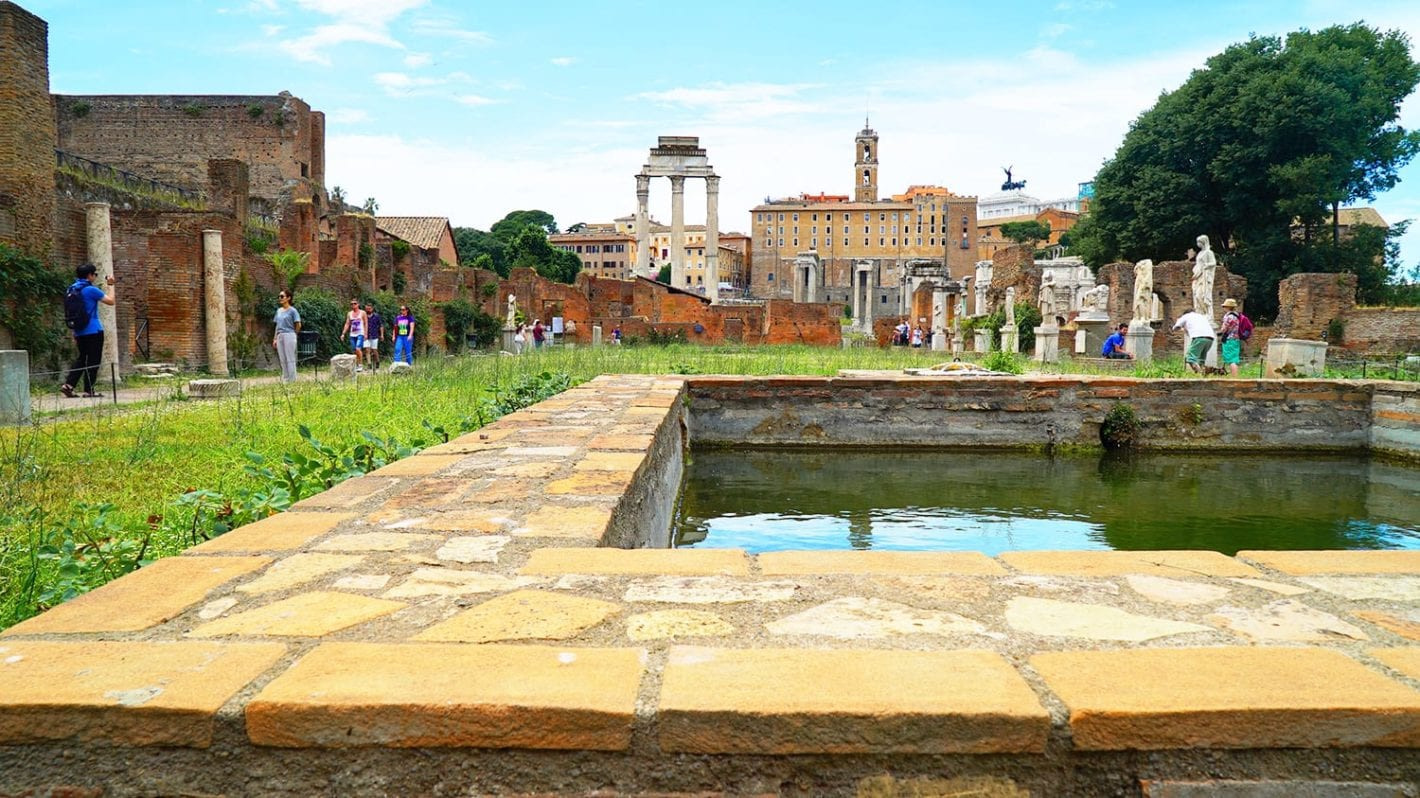 In the center of Rome, you'll find the Roman Forum, situated between the Palatine and Capitoline hills. Known also by its Latin name Forum Romanum, it is a rectangular forum or plaza surrounded by the ruins of the ancient city. For centuries it was the center of day-to-day life in Rome. The site of processions, elections, public speeches, criminal trials, and gladiatorial matches. As well as the center of commercial affairs and a marketplace for the Roman citizens. The Roman Forum has been called the "most celebrated meeting place in the world, and in all history."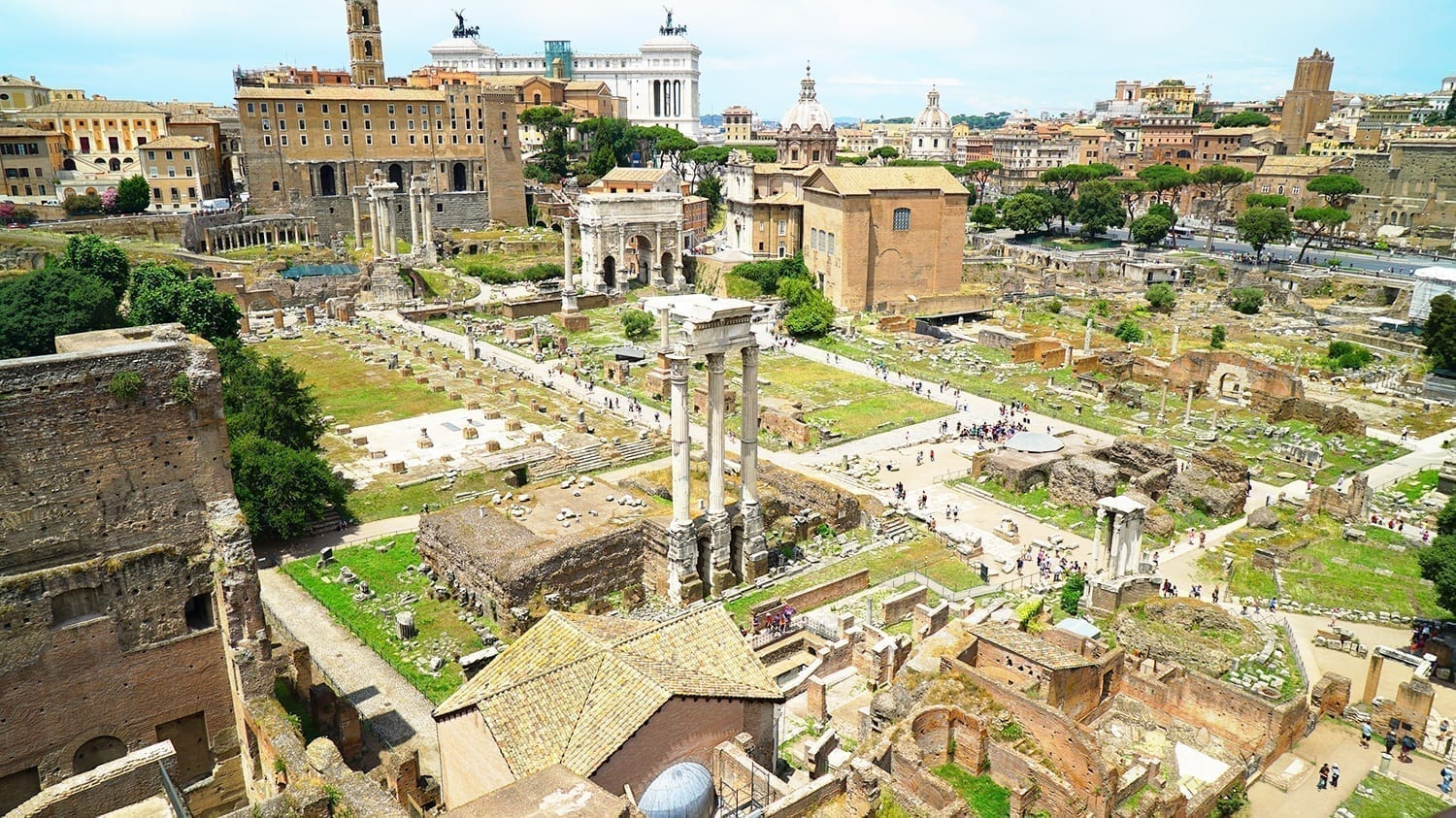 Visiting the Roman Forum and Palatine Hill
After visiting the Colosseum, I headed over to the Roman Forum and Palatine Hill. It's right next door so it made perfect sense to head there next. Be warned, there was a load of walking to do at the Forum. I didn't even walk the whole thing because I was getting tired. I had the most amount of steps on my FitBit I have ever had the day I went here. The size of the Roman Forum was 820 feet x 558 feet (250 meters x 170 meters). It is on multiple levels so there is some uphill walking. Because there is a fair amount of walking. It would advise to bring water with you. It was summer when I went so it was hot. Stay hydrated! This was another place the Omnia card was useful as it provided me with fast track entry.
The Roman Forum shows remains from several centuries all together, due to the practice of building over earlier ruins. The excavations to clear the Roman Forum took over 100 years and it wasn't until the 20th century that it became fully excavated. The Around Rome Tours site has a number of other interesting facts on the location.
A Guide to the History of the Roman Forum
The quoted information I'm providing here is literally straight from the Roman Forum. Think of this as your own personal Roman Forum guide! There were signs in Italian and English all around the area. Very helpful!
"The Roman Forum lies in the valley surrounded by the Palatine, Capitoline and Esquiline hills. In the Republican period (5th-1st centuries BC) this was the political, economic, religious and commercial heart of ancient Rome. In the 9th-8th centuries BC, when the city was made up of independent villages, the area was occupied by the cemeteries of the various settlements. Later, the villages began to merge and the Forum valley naturally became the place where their inhabitants met for economic transactions and social activities."
The Social Center of Rome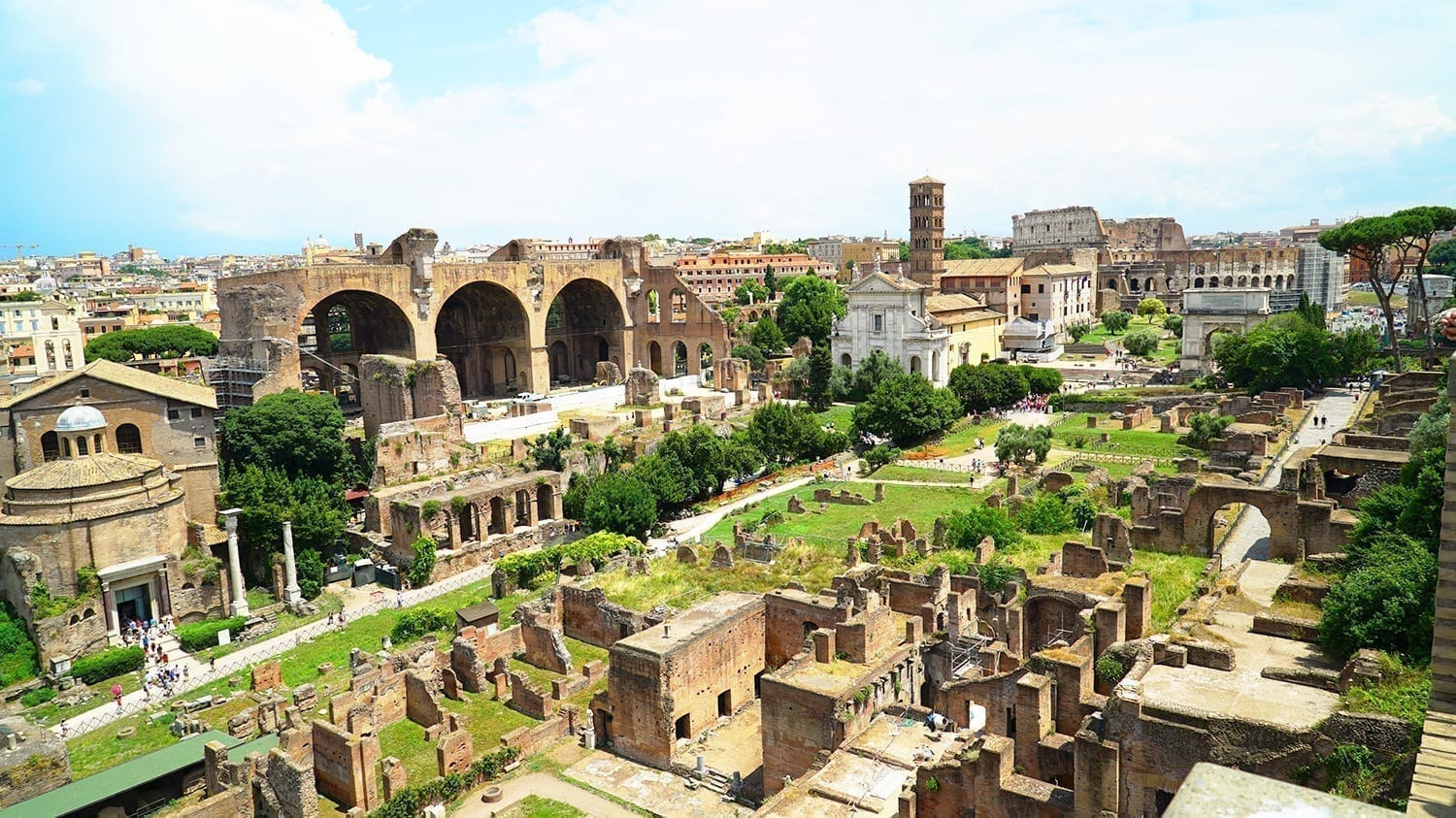 "The Forum hosted games, political meetings and assemblies. It is described by legend as the setting for some of the most important events in the first few centuries of Rome's history, including the Rape of the Sabine Women. Particularly between the 3rd and 1st centuries BC, the intense activities carried out here led to the construction of the first buildings with specific sacred and public functions. An initial road network also began to take shape between the temples and basilicas: the Via Sacra, the Vicus Tuscus, the Clivus Argentarius, etc."
Hut Village