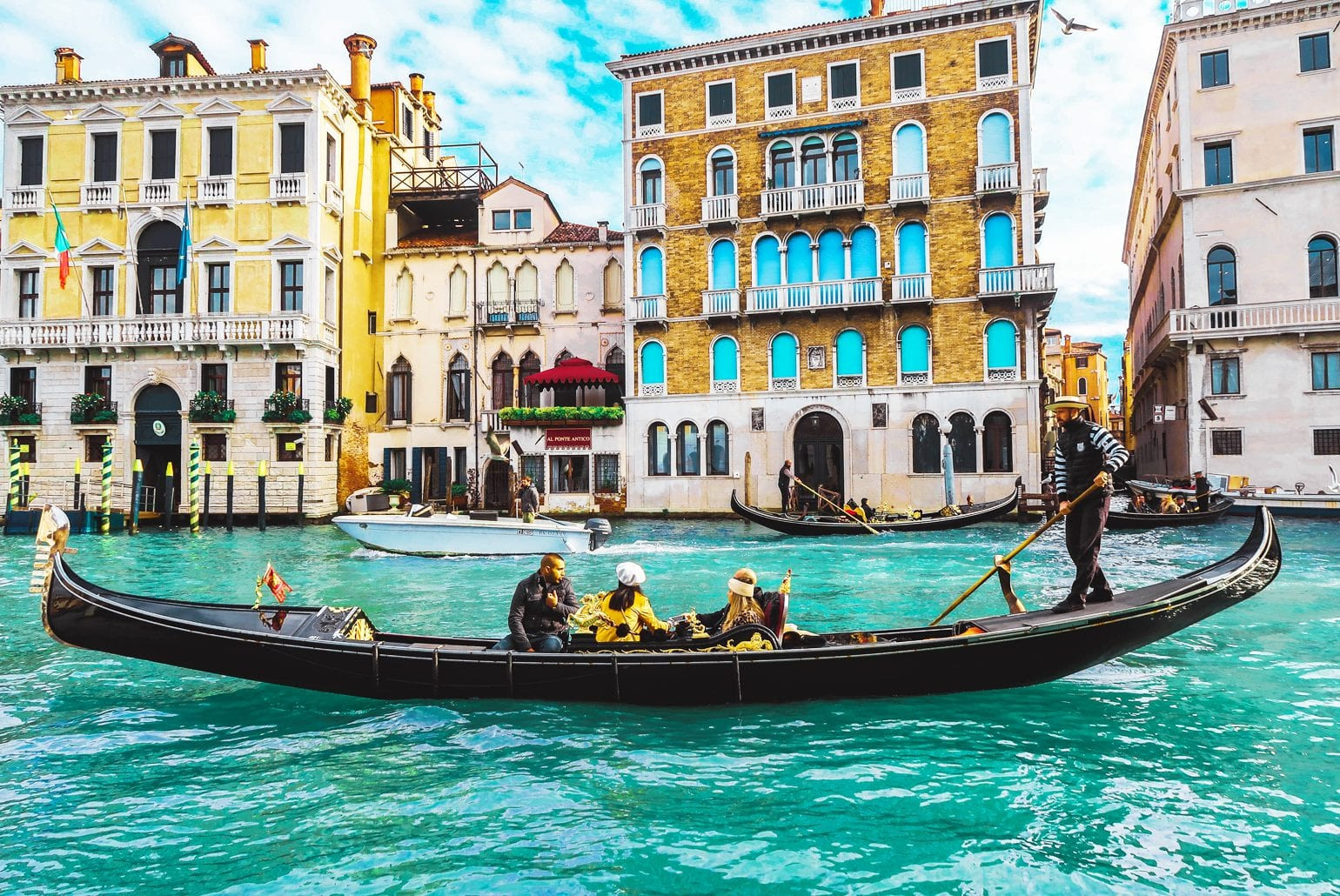 Surely no place can actually live up to all the wistful songs and glamorous movies! Yet, Venice does. But what if you need cheap things to do in Venice? That kind of beauty comes at a cost, so I'm here to help. Venezia, or Venice, as some of you may know it, is as beautiful as the photographs. It's so gorgeous and so enriched in history that it makes you angry. Before you go, you'll need to know how much a gondola ride is in Venice. Is camping near Venice, Italy the cheapest way to stay? Is one day in Venice enough? Where are the Vaporetto stops in Venice? I've also got other fantastic tips for planning a cheap trip to Venice to get the most out of your vacation! So here's my guide, for you, about how to do Venice on a budget and really experience it!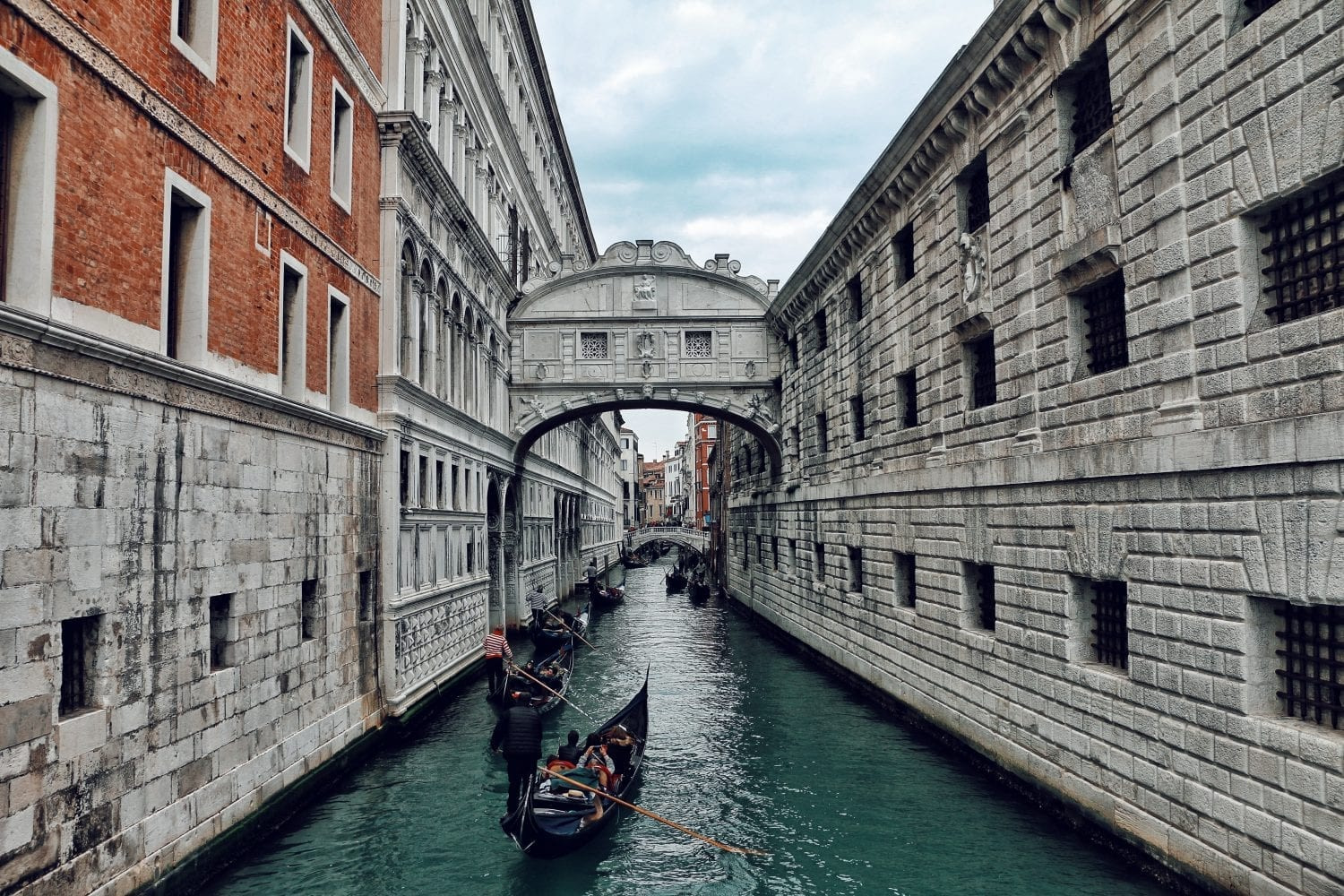 Photo by Soroush Karimi on Unsplash
What Times Do Things Close in Venice?
It's not a place for nightlife as everything shuts down by nine in the evening. So if you're looking for a party city in Italy, go to Rome. No, Venice is a destination for sights, sounds, and smells. It's drenched in history and is a living museum to the past glory days when it ruled the trading scene. Here you'll walk along the canals with gelato or a glass of wine, gobsmacked by the beauty of it all. With all that said, don't worry, it offers lots of entertainment.
What are the Best Things to Do in Venice, Italy?
The grandeur of the basilica mixes perfectly with the charm of back alleyways, slithering canals, and churches tucked away against fresh markets. The Grand Canal is as busy as a motorway with vaporetti full of locals and tourists alike popping from the Rialto to San Marco. You will get lost trying to navigate the side streets and canals, and that's part of the Venice experience.
You'll come across a random square where there's a sudden music festival, or wander past a church choir practicing in a 17th-century house. A fantastic way to spend one day in Venice! It's one of the best places to visit in Italy. It's even a better place to explore when you have a travel partner who equally likes wandering around.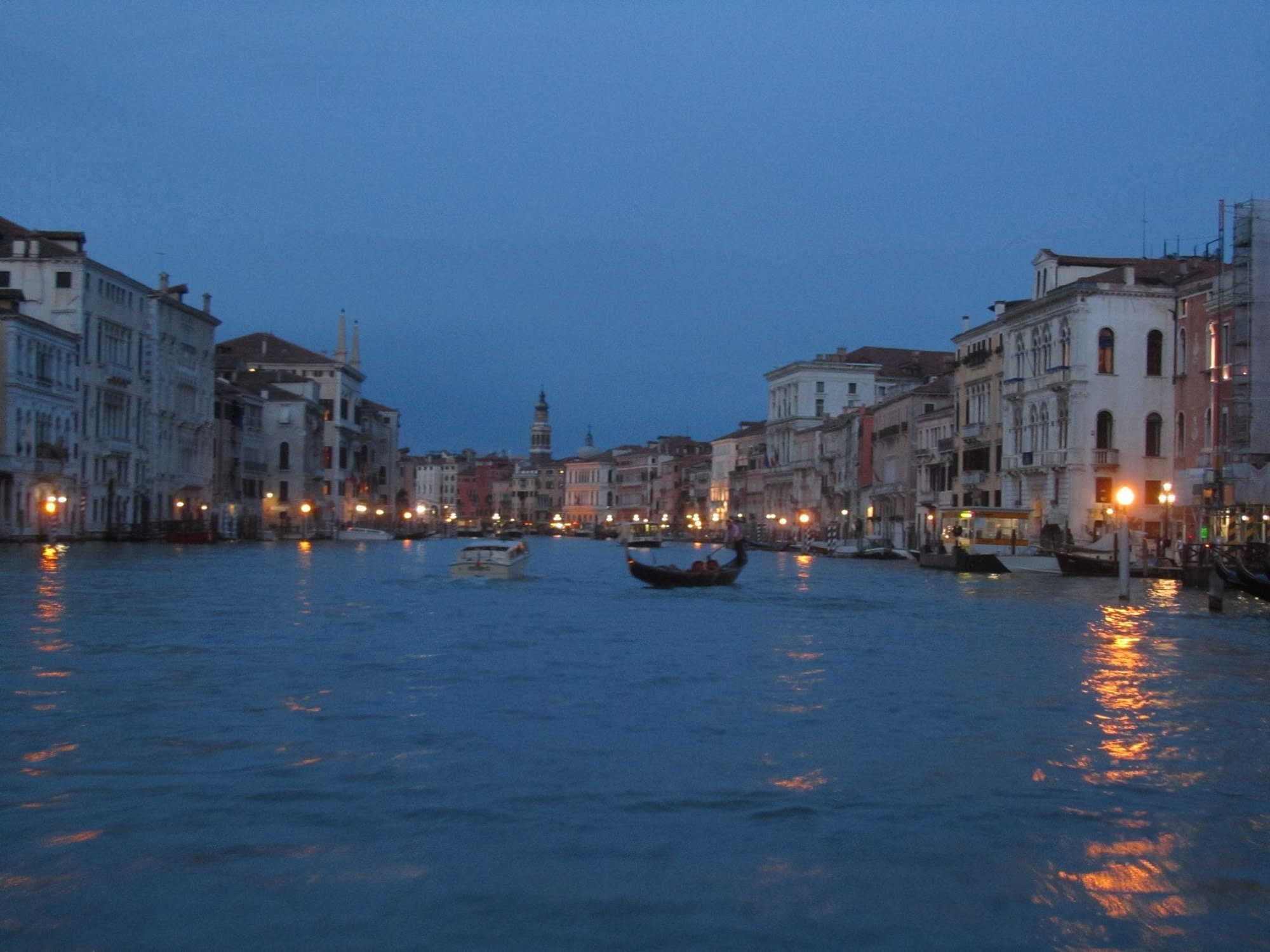 Now, I needed to go to Venice for a variety of reasons. It was a blight on my travel map and was frankly embarrassing I hadn't been there yet. Also, I had just finished Ezio's adventures in the Assassin's Creed series and desperately needed to go geek out. Thankfully my friend Sora was equally as much an Assassin's Creed fan, and so we jetted off.
Getting to Venice
Now, if you're already in Europe, getting to Venice is pretty easy and relatively cheap. RyanAir flies to Treviso Airport, which has a bus to Mestre and Venice for super cheap. It takes about an hour. Otherwise, Venice's Marco Polo airport is very nearby the city, as in, you can take a boat if you really wanted to.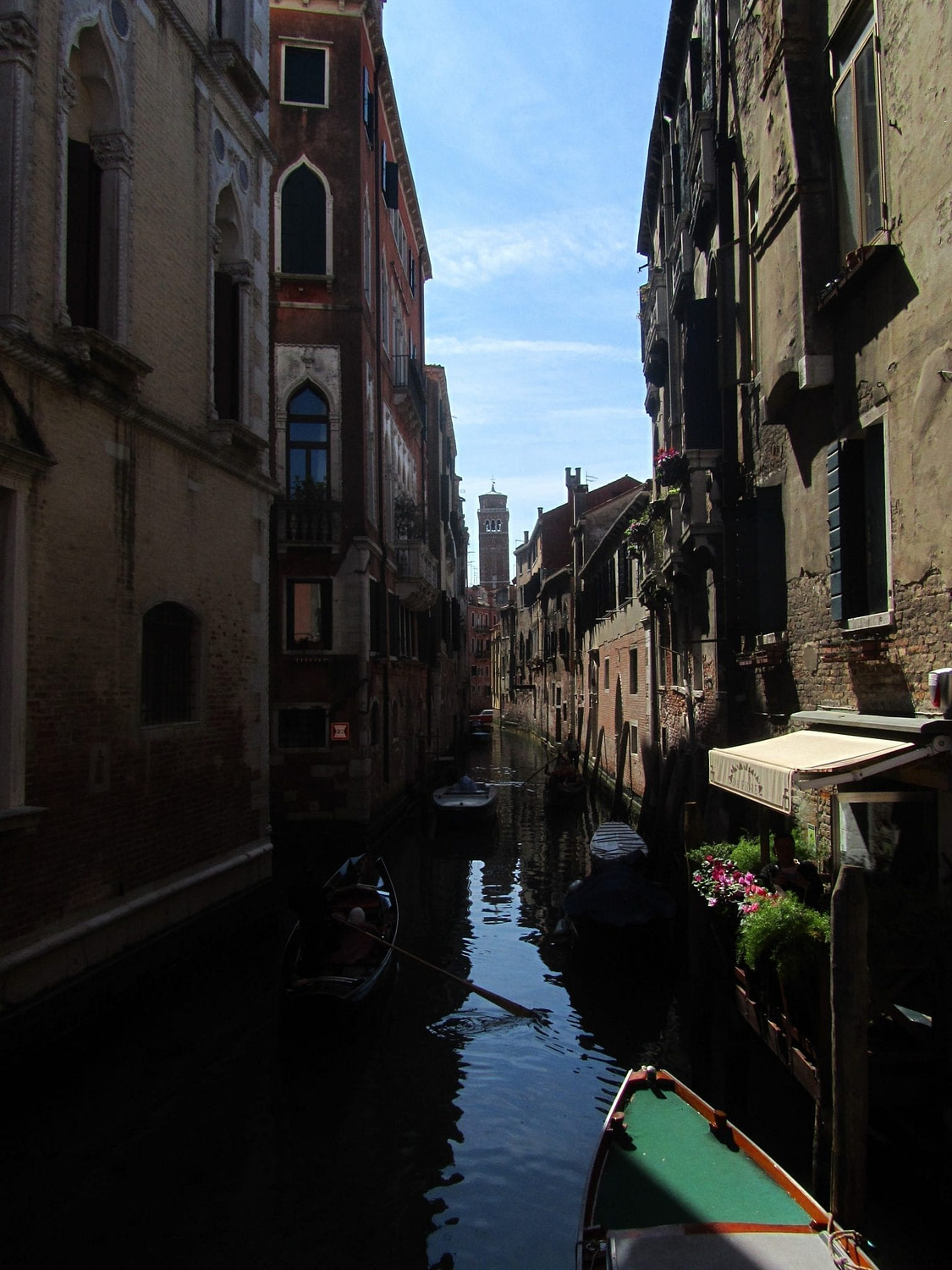 The Best Time to Visit Venice
Whatever you do, don't go to Venice in the summer. The canals will smell, it'll be insanely crowded and hot. Instead, go in the spring or fall as it's the best time to visit Venice, it'll be much quieter and still beautiful. I headed there in April, and it was perfect weather. We could walk around in short-sleeves or with just a light sweater, and the crowds weren't bad at all. We had alleyways to ourselves and the boats were never that jam-packed. If you're looking for other Northern Italy destinations, check out a day trip to Genoa.
One Day in Venice
There is a LOT to see in Venice, but you can also see the big sites with one day in Venice if you needed to. However, I'd recommend a couple of days as it'll give you time to find the best treasures by wandering around. Here's my list of things not to miss, and they also won't break the bank for a cheap your city break to Venice.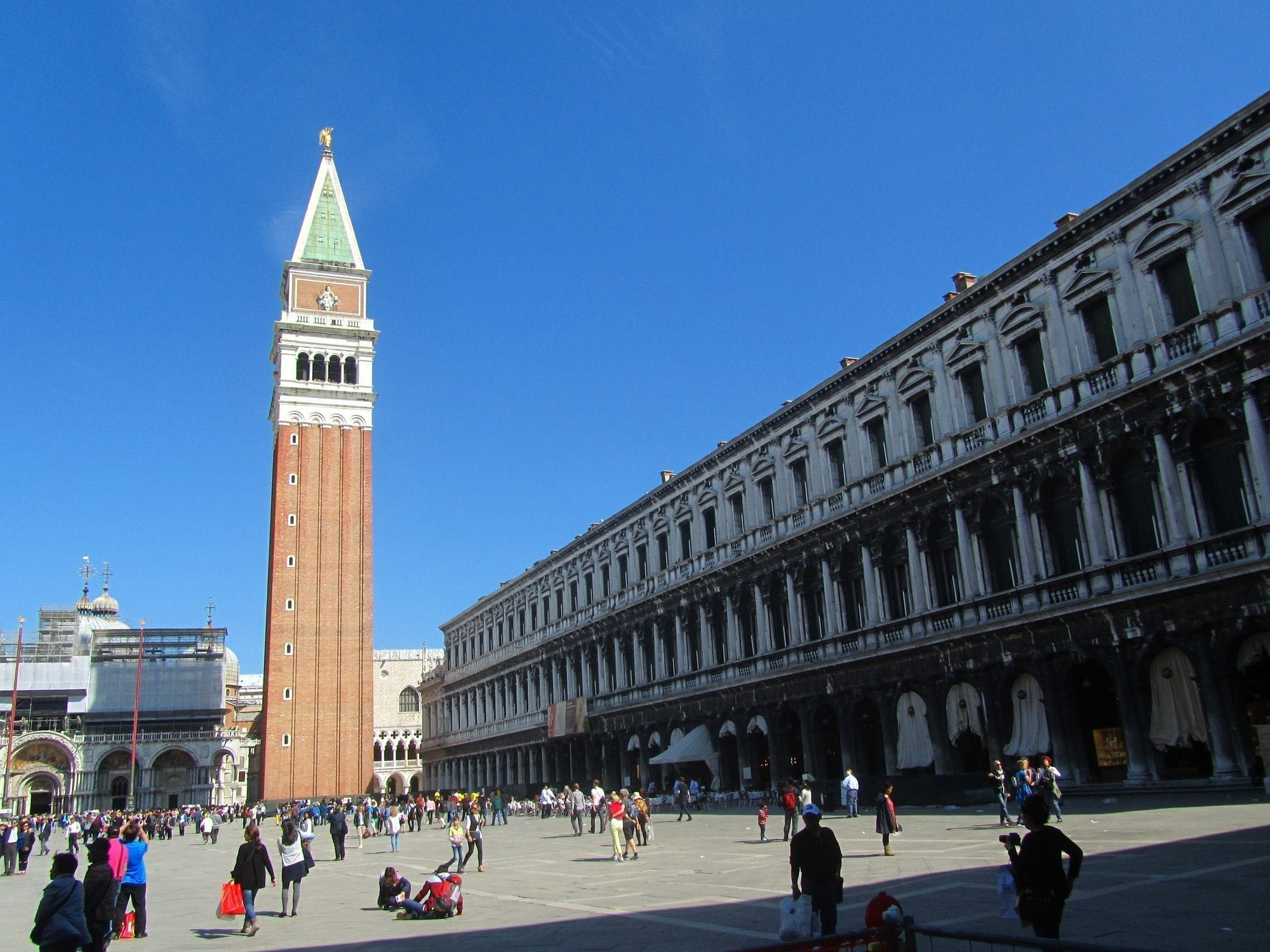 1) Piazza San Marco
Piazza San Marco is the largest public square in Europe, with a gorgeous arcade filled with luxury cafes and a host of museums. Two rival cafes play music on opposite sides of the square, and the exquisite Basilica Cattedrale Patriarcale di San Marco sits at the center of it all, with the Campanile di San Marco bell tower standing guard.
The best part of San Marco is just walking around and taking in the sights and sounds. Sure, you can pay to go up the Campanile for a view of Venice, but I found I was more interested in what was on the ground instead of waiting in a line for a view. It's free to get into the Basilica, and better if you go in the morning to avoid queues. It's a beautiful example of Byzantine architecture, filled with golden mosaics. Beware of the pigeons.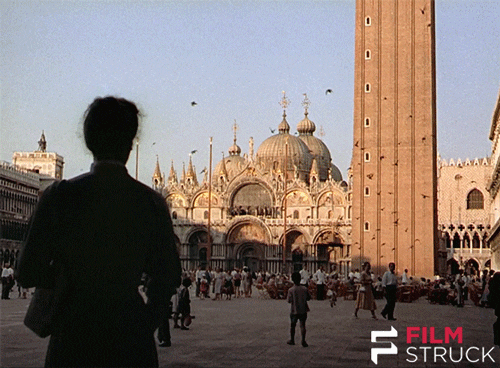 Vaporetto Stop (Venice Water Taxi): San Marco Vallaresso, San Marco Giardinetti
Walk: Follow the signs that say SAN MARCO, you'll get there eventually.
2) Palazzo Ducale
Home of the ever-powerful Doge of Venezia. The Palazzo Ducale is an intricate and stunning Renaissance palace. The Doge's Palace was the heart of the political life and public administration of the Venetian Republic, and the Doge was the head of all of it. If you're an Assassin's Creed fan, you'll know this place well, and will be pleased to know they re-created it pretty faithfully.
A ticket costs €16 and is valid for the Doge's Palace, Museo Correr, Museo Archeologico Nazionale, and Monumental Rooms of the Biblioteca Nazionale Marciana, so it's a great deal. Especially if you're a museum fan. For an additional €20, you can take a secret tour of the Doge's apartments and rooms where significant decisions in the Republic of Venice took place called Secret Itineraries. You can buy tickets online or at the door.
Vaporetto Stop (Venice Water Taxi): San Marco Vallaresso, San Marco Giardinetti, or San Zaccaria.
Walk: Follow the signs that say SAN MARCO, it's to the right of the bell tower and connected to the Basilica.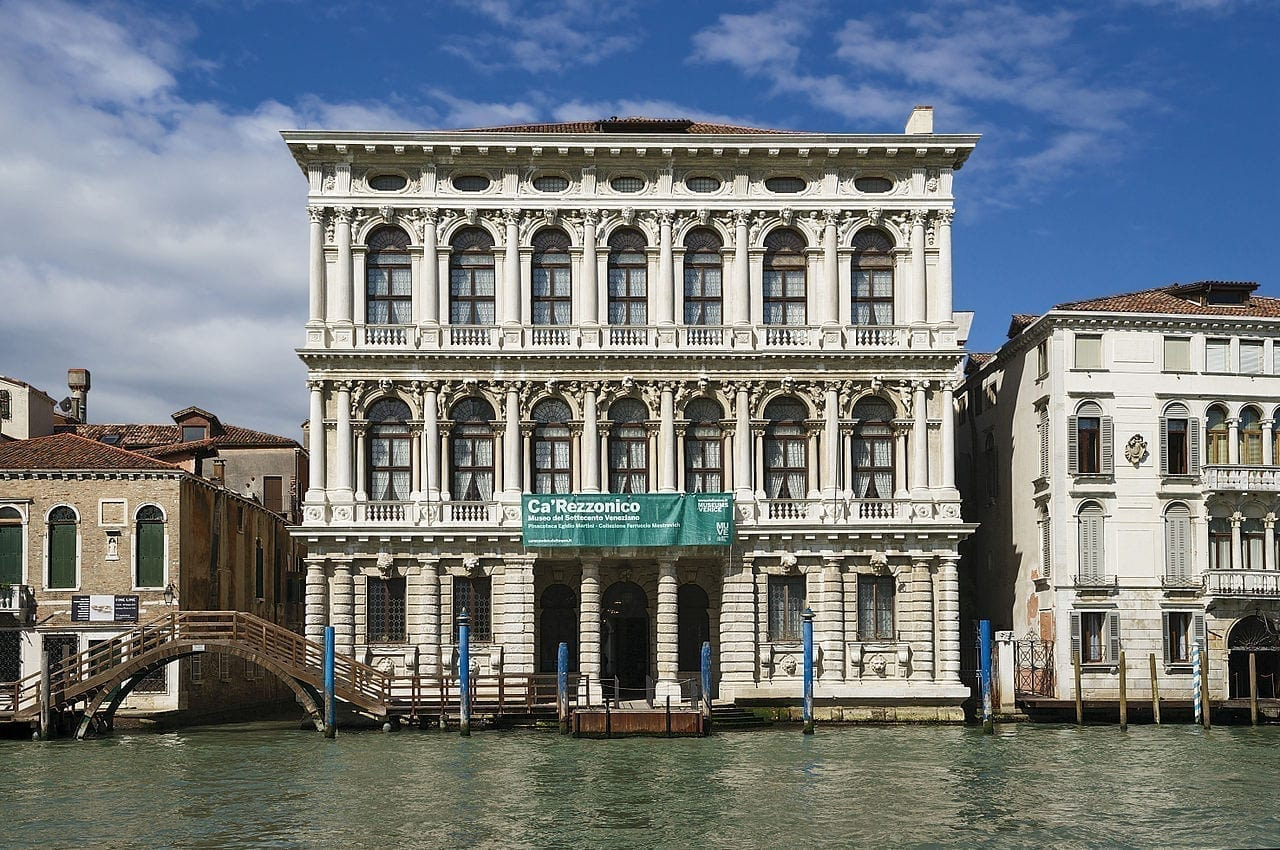 3) Ca' Rezzonico
I'm a big fan of palaces and stately homes, and while I know these aren't everyone's cup of tea, you cannot miss the Ca' Rezzonico palazzo. Dedicated to noble life in 18th century Venice, the Ca' Rezzonico is as much a home as it is an art museum. There's a throne room, a Chinese styled salon, and Giambattista Tiepolo frescos in a decadent ballroom. More information and tickets, which are just €8 and €5 for students, can be bought online or on-site.
Vaporetto Stop (Venice Water Taxi): Ca' Rezzonico
Walk: Oh, god, don't. We got SO LOST. Just take the vaporetto. Or if you can find the big brown bridge, it's next to that. We spent two stubborn hours trying to find this. Don't be us.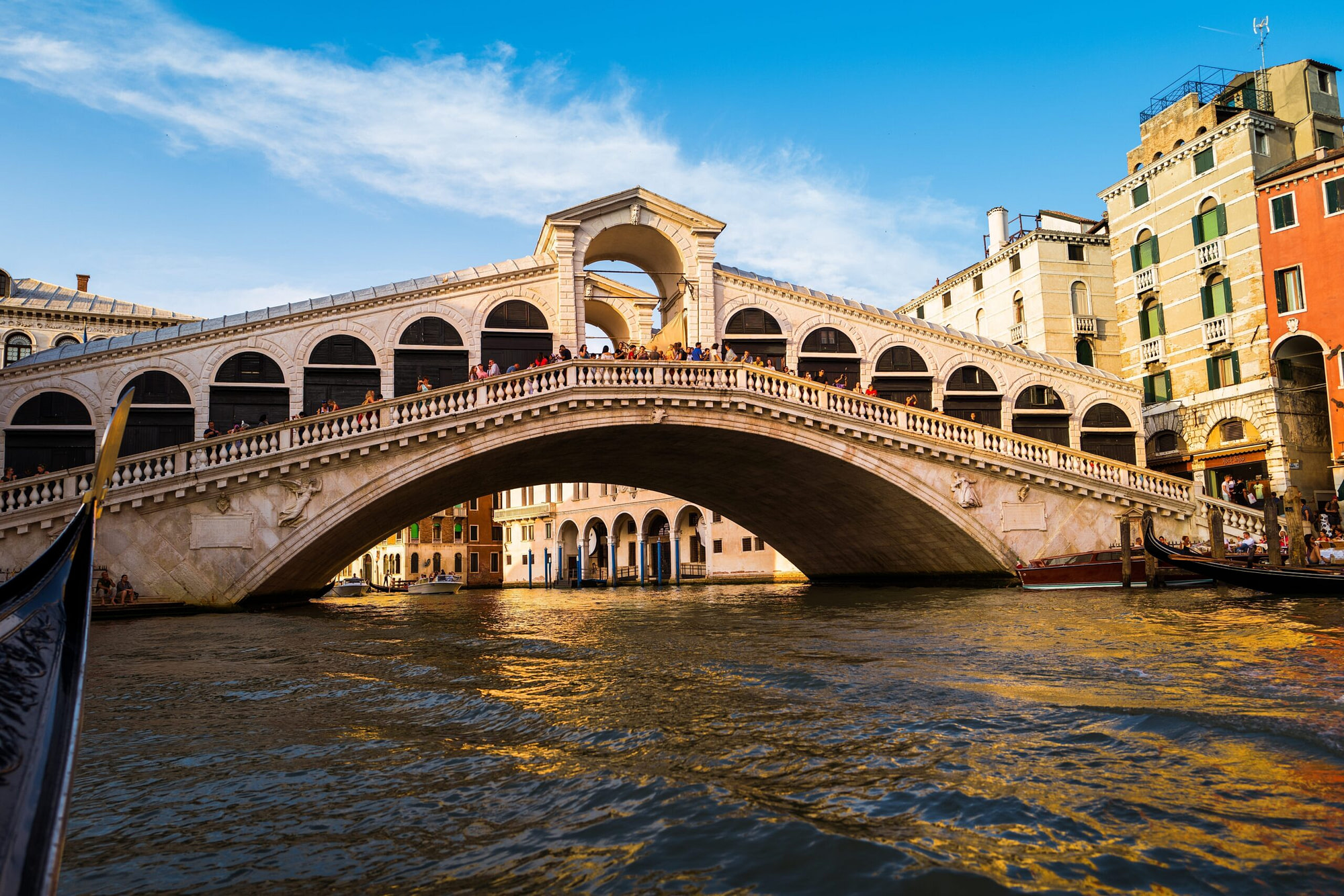 Photo by Vincenzo Landino on Unsplash
4) Rialto
The grand market bridge over the Grand Canal. It's a fascinating piece of architecture and you don't realize just how big it is until you get there. It's mostly souvenir shops now, but there are some lovely glass shops as well. There's a beautiful view of the entire canal from there. The Rialto Market is nearby and every morning you can grab cheap fresh fruit and vegetables.
Vaporetto Stop in Venice: Rialto Mercato or Rialto.
Walk: Follow the signs for RIALTO.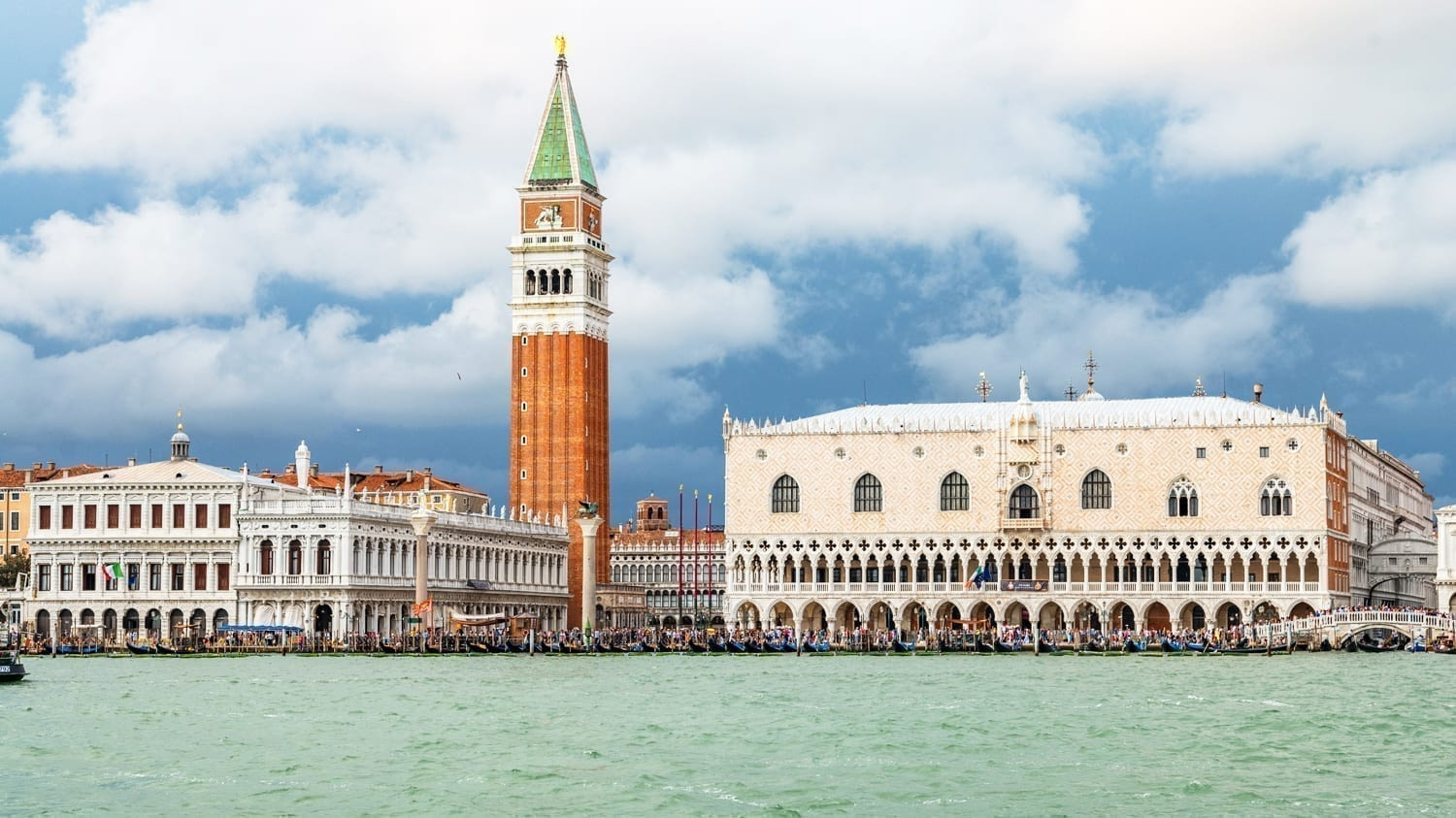 5) Go Island Hopping!
There are a few islands a bit farther from the main cluster. These have their own charms and offer beautiful views of Venice from different angles. Guidecca has its own church and bell tower. Lido, while taking a good half hour to get to from San Marco, has a beach town feel and of course, the beach! On Murano, you can go glass shopping.
Vaporetto Stop (Venice Water Taxi): For Guidecca: Molino Stucky,  Palace, Redentore, and Zitelle.
For Lido: Lido Casino, Lido Santa Maria Elisabetta or San Nicolo.
For Murano: Museo and Venier.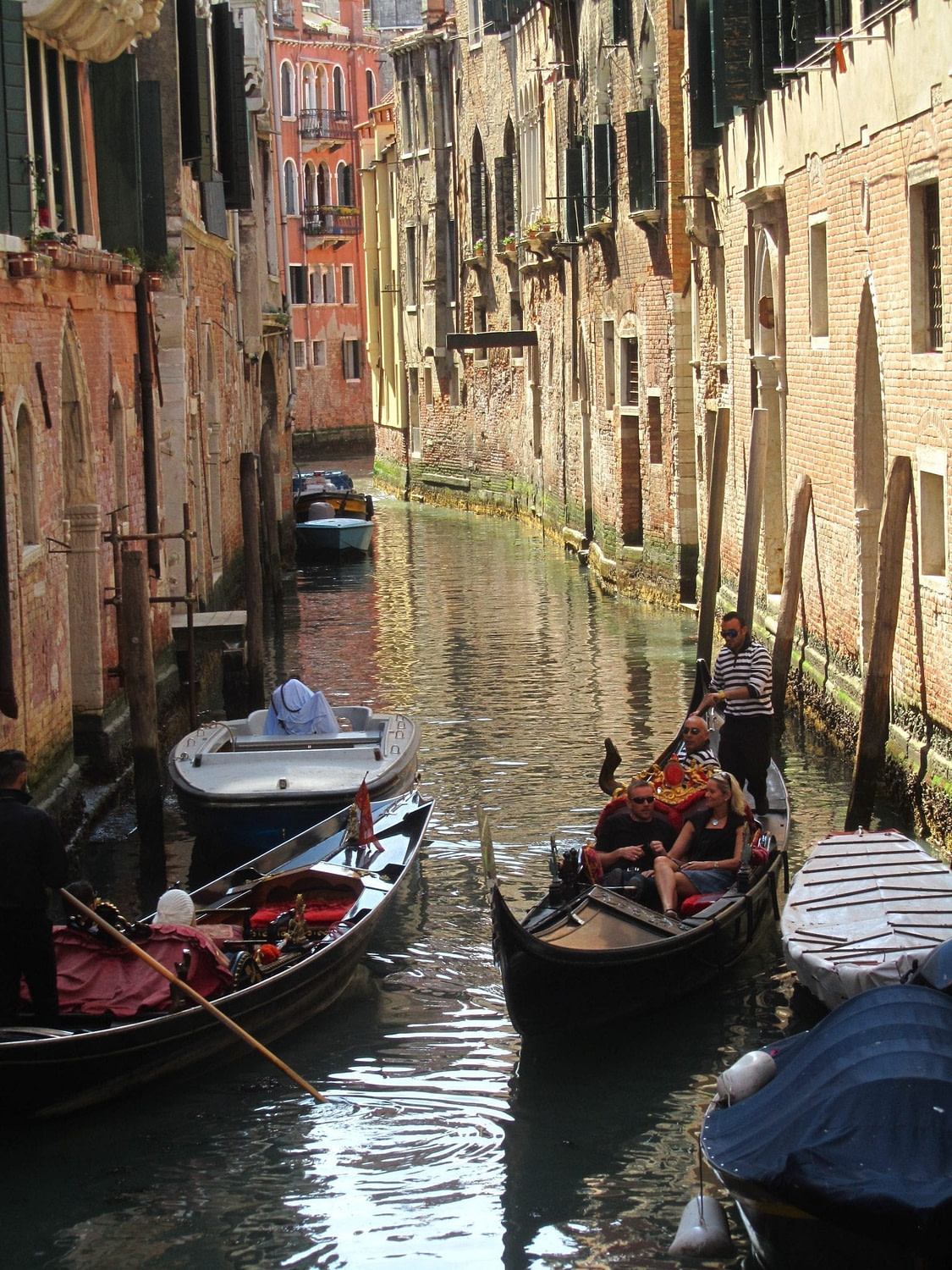 How Much is a Gondola Ride in Venice?
DON'T GO ON A GONDOLA!
I know, it's so tempting. It's romantic, iconic, and you'll get to see a lot of the little canals, but you're going to have to sell your firstborn. How much is a Gondola ride in Venice, you say? For forty minutes, the cost of a Gondola ride is €80, and that's even higher at night. You can negotiate a lower price, but your ride is going to be cut substantially shorter, cutting off some major sites. Not a great way to spend your one day in Venice.
Besides, there are so many gondolas out and about there are frequent traffic jams. It's funny to watch from one of the bridges as gondoliers yell angrily at each other in frantic Italian. Still, I imagine it's less fun being stuck on one of those gondolas while the traffic is cutting away on your time. Especially if you only have one day in Venice!
You can see as much of Venice on the vaporettos; a twelve-hour pass is €18. You can check out the vaporettos map here. Or you can just walk around, which is a much cheaper way to see Venice.
What To Eat in Venice
Venice isn't known for their pizza or pasta (in fact, most Italians say it's the worst in Italy), but if you're a seafood fan, you're in luck. There's a fresh fish market every morning near the Rialto, and there are never-ending seafood restaurants to satiate your fishy needs. Also grab cichetti, which are seafood appetizer-like bites, to save some cash.
The pizza, despite not being as good as down south (which is AMAZING, go to Sicily!), is still tastier than anything you're going to get outside of Italy. Instead of sitting down somewhere, head to a 'pizza al forno', where you can buy it by the slice. They're scattered everywhere, but we were fond of the little place in Campo Santa Margherita.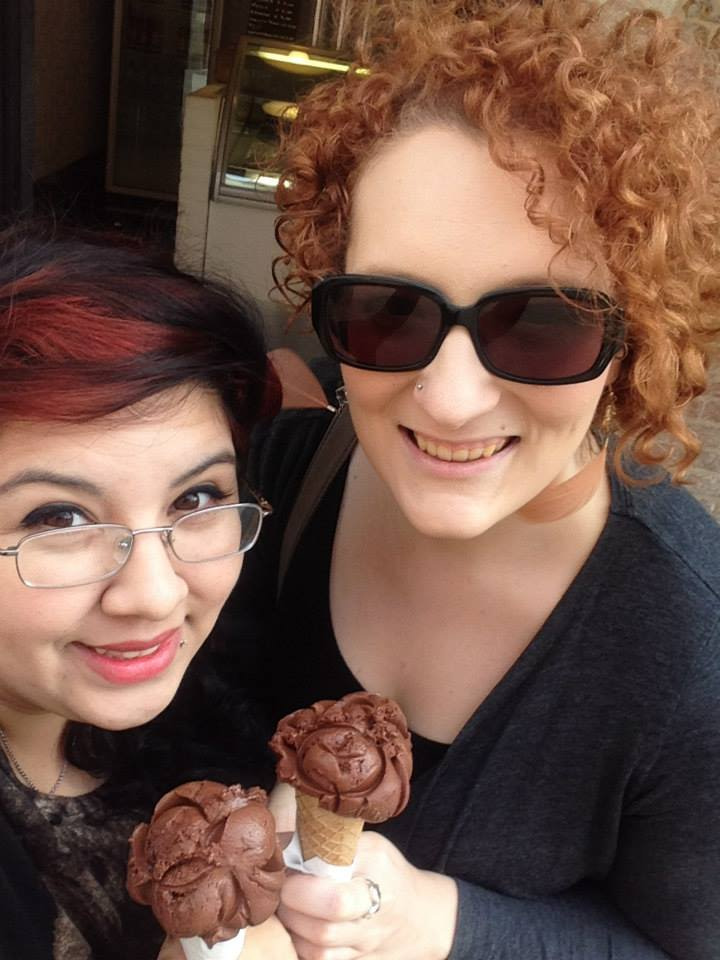 For gelato, I cannot recommend Alaska Gelateria enough with their host of typical and crazy fun flavors (rose and celery, anyone?). It's in the Santa Croce area at 1159 Calle Larga dei Bari. For our favorite in Campo Santa Margherita, head to Gelateria Il Doge (edit: now closed), which is terrific, and also has soy and rice milk-based gelato. As two vegan travelers, we were very, very excited. Il Doge always had a line, so it's a popular place.
Food is pricey in Venice, so if you're on a budget like we were, we made a habit of heading to one of the few Billas in Venice to grab groceries and cook back at our lodgings. Groceries were pretty cheap, especially the pasta.
Where to Stay in Venice on a Budget
First off, if you're on a budget, forget about staying on the Venetian islands. Not happening, even Lido is pricey. Is Venice expensive? Yes, I've rarely seen hotels so expensive as those in Venice, and the cheaper ones… you don't want to stay in them. Instead, you're going to want to go across the causeway into Mestre as camping near Venice, Italy, is much more affordable!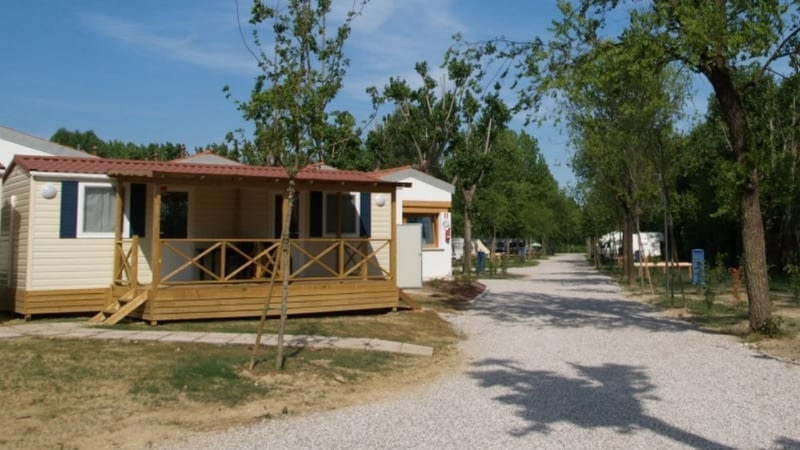 Camping Near Venice, Italy
Venezia Camping Village is FIVE MINUTES from Venice. FIVE MINUTES. All you have to do is catch the bus (Numbers 5 and 19) to and fro, and they depart at fifteen minutes intervals and go until midnight. It's only going to run you €1,50 each way, and Venezia Camping Village can sell you bus tickets if you don't want to buy them on board. Camping near Venice, Italy, is the best budget way to stay near Venice.
A friend and I stayed in a bungalow for five days for €100 apiece. That's it. You can't get a hotel in Venice for €100 a night! Not a cheap way to spend your one day in Venice. Each bungalow has its own kitchen, bathroom, and bedroom. It's all you need, and the grounds are pretty nice. The village also has a pool and hot tub, which you can go into for an extra fee. But to be honest, you're going to be spending a lot of your time in Venice anyway. Venezia Camping Village is all you need, and it's a fraction of the price.
Camping Village Jolly is about an equal distance away from Venice and has similar prices. So it's all about which you like the sound of better when picking where to stay in Venice. They have a private shuttle bus, but it only goes at certain times. Camping near Venice is the perfect solution for budget travelers. To help you with your trip, here are some essential camping tips and a checklist.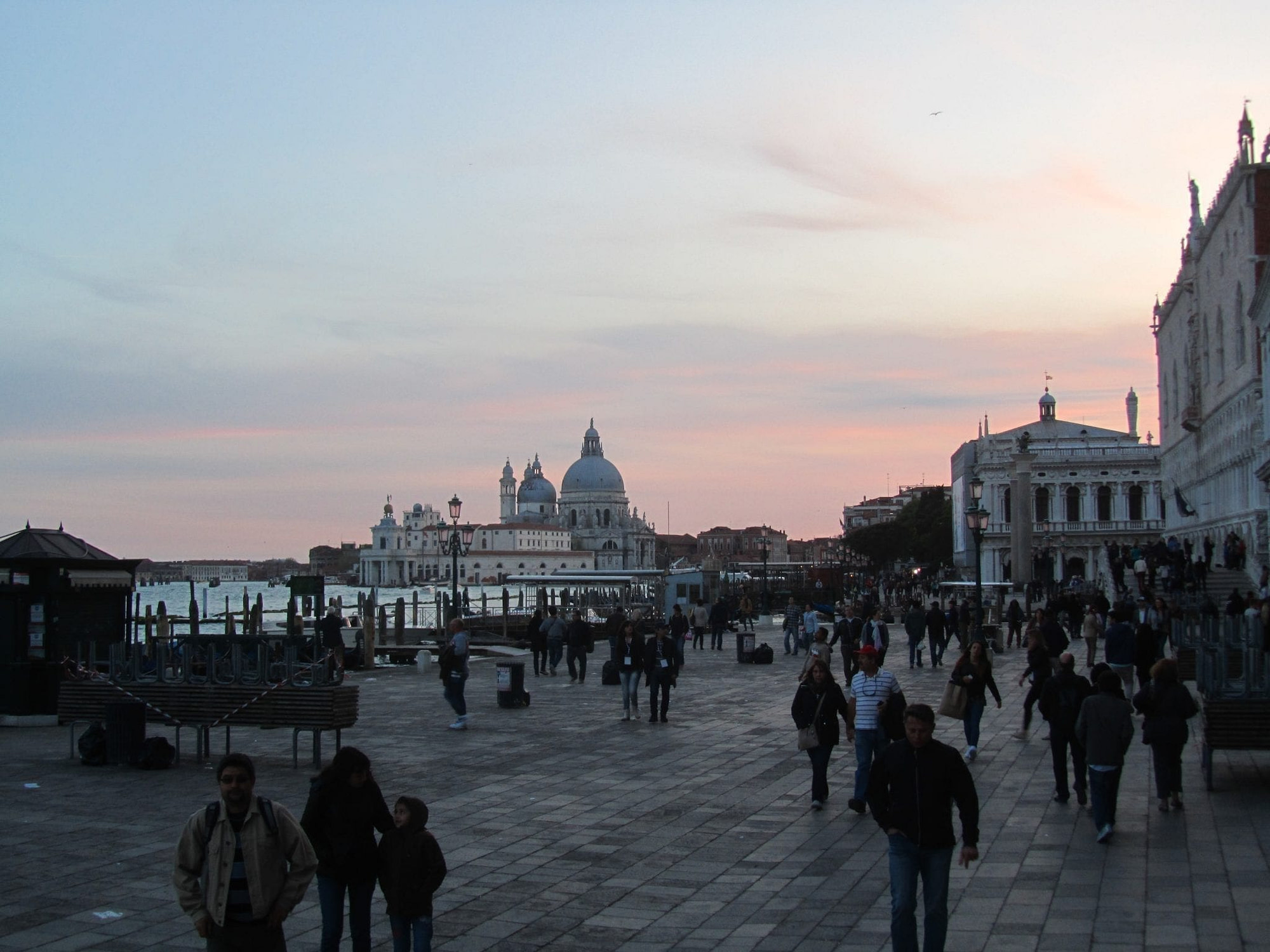 Your Guide to One Day in Venice
There are few places in the world more beautiful than Venice. It lives up to all the hype, and you'll be instantly enchanted, it's inevitable. So grab your walking shoes, your camera, and go there…because it's sinking. Okay, not for a good few more decades, but it's a place that should be experienced sooner rather than later, so don't hesitate. Hurry and spend your one day in Venice now that you have a cheap things to do in Venice guide!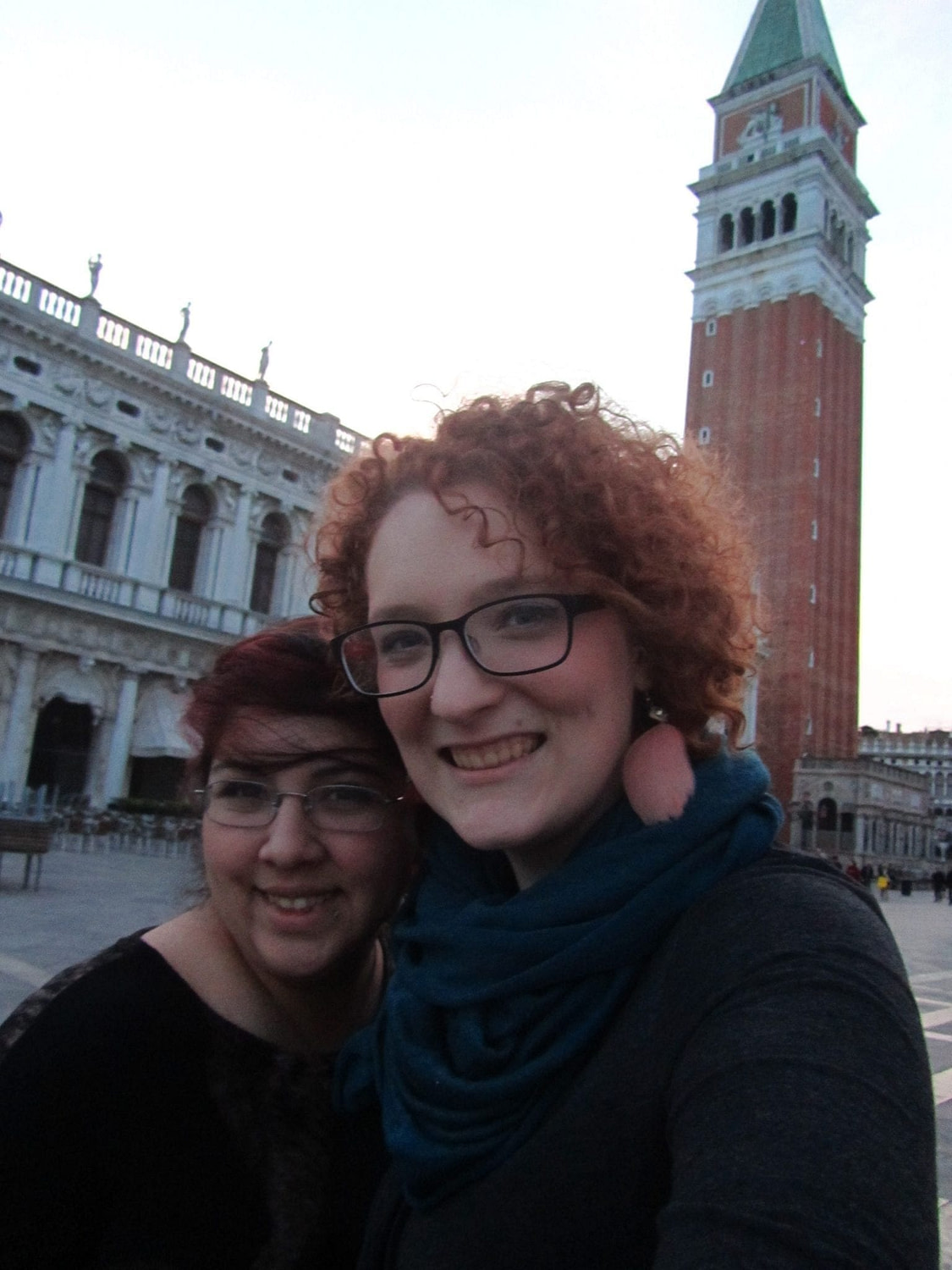 Header Photo by adrian krajcar on Unsplash
Want to remember this? Post this Things to Do in Venice, Italy for One Day article to your favorite Pinterest board!