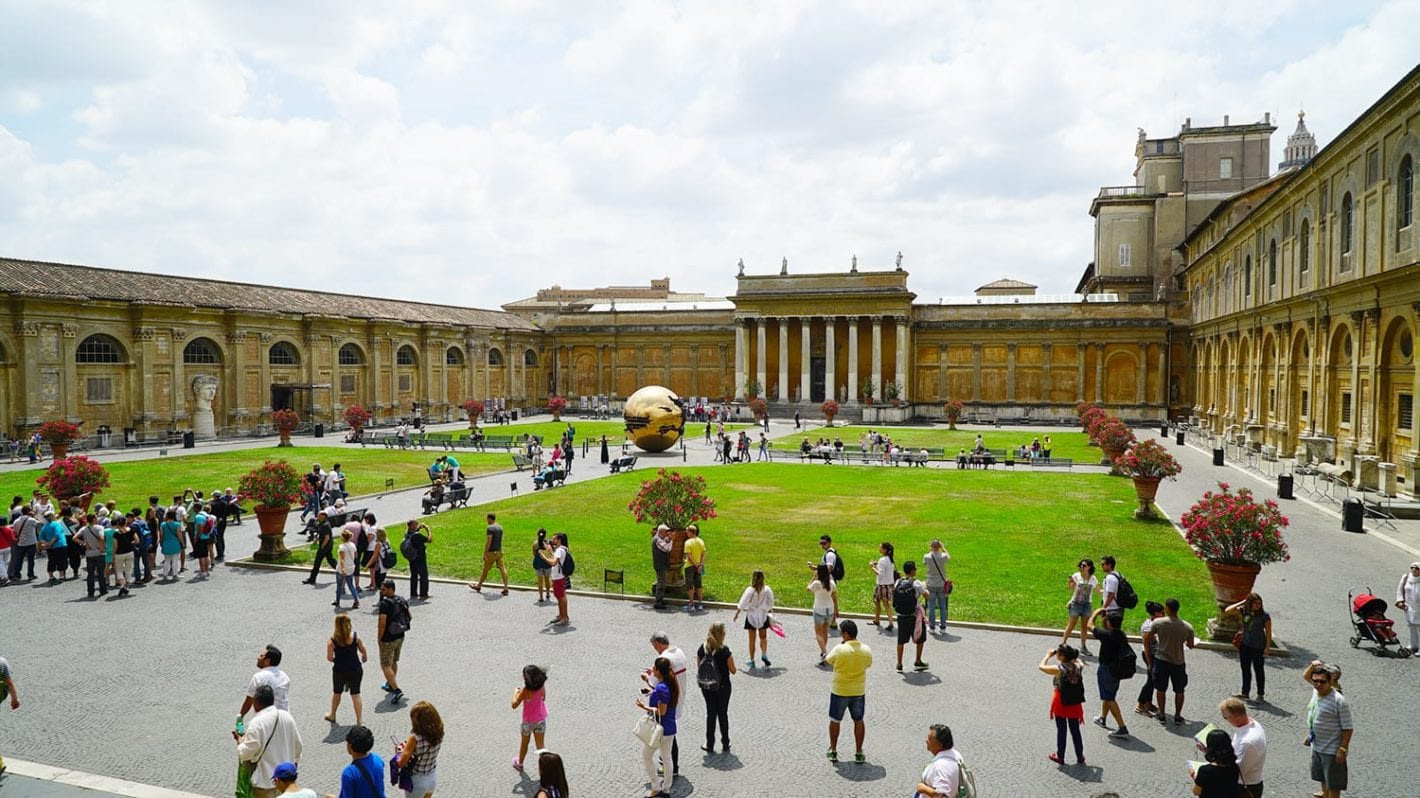 The Vatican Museums, an Incredible Testament to the Arts with Over 70,000 works
The Vatican Museums are Christian and art museums located within the Vatican City. Displaying works from collections amassed by Popes throughout the centuries. I began my first day in Rome by visiting Vatican City. Figuring this would be a full day and I should get it out-of-the-way right off the bat. When you go to the Vatican, it's no small expedition, it's a tremendous one. You could actually probably spend more than a day in there. The Museums were my first stop on the tour. The Vatican doesn't just have art inside it, it is art itself. Containing roughly 70,000 works, of which 20,000 are on display.
Visiting Vatican City
My Omnia Vatican and Rome Card covered the cost to get in. I actually picked up my pass just outside the Vatican, very convenient. Note that you should get to the Vatican early, it is a full days worth or excitement, but more so for the fact that is a very popular destination. You'll want to beat the crowds best you can. I wore a long skirt and covered my shoulders, per the rules. However, I did see people in shorts, so I don't know how much they are actually enforcing the rules. With that said, I like to respect the places I visit, so either way I'd recommend following the rules. It was one hot day in Rome, so a long skirt, especially going up stairs, it wasn't the most comfortable, but rules are rules.
Ceilings and Ceilings
All you have to do is take one look at the ceilings and walls and you'll understand what I mean by art itself. I could have posted about 8 more ceilings I took photos of, yet they don't capture what it's like in person. The time and effort put into the building itself is amazing. Below is the flag taken to the Moon by Apollo 11. It was presented back to the Vatican by President Nixon. That's also a fragment of the Moon's surface taken by the astronauts at the top.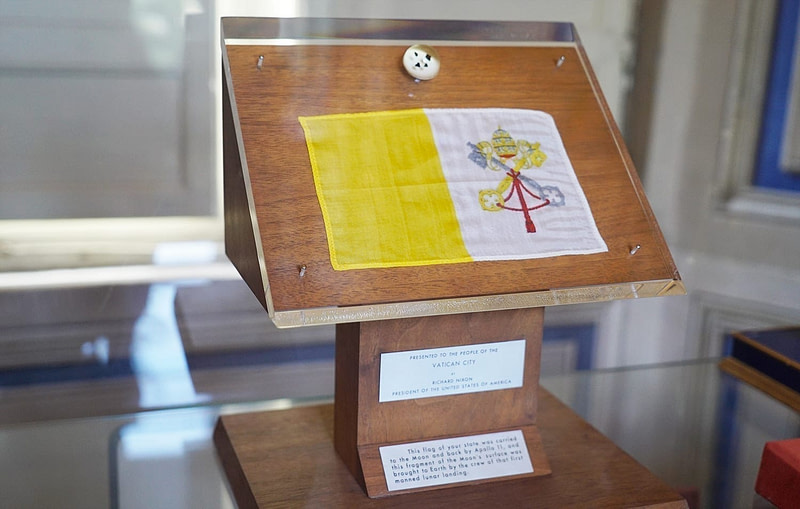 Egyptian Artifacts
Another part of the museums are dedicated to Egyptian artifacts. I've always been interested in Egypt so I focused mostly on this area, although there are other sections. Mummies creep me out just as much as they fascinate me. The fact that the body is still around after all these years, it's amazing. It blows my mind that people had to chisel into stone to write. We take for granted of the ease of writing today. Writing what you are currently reading probably would have taken at least a whole day back then! And to think if I made a mistake!