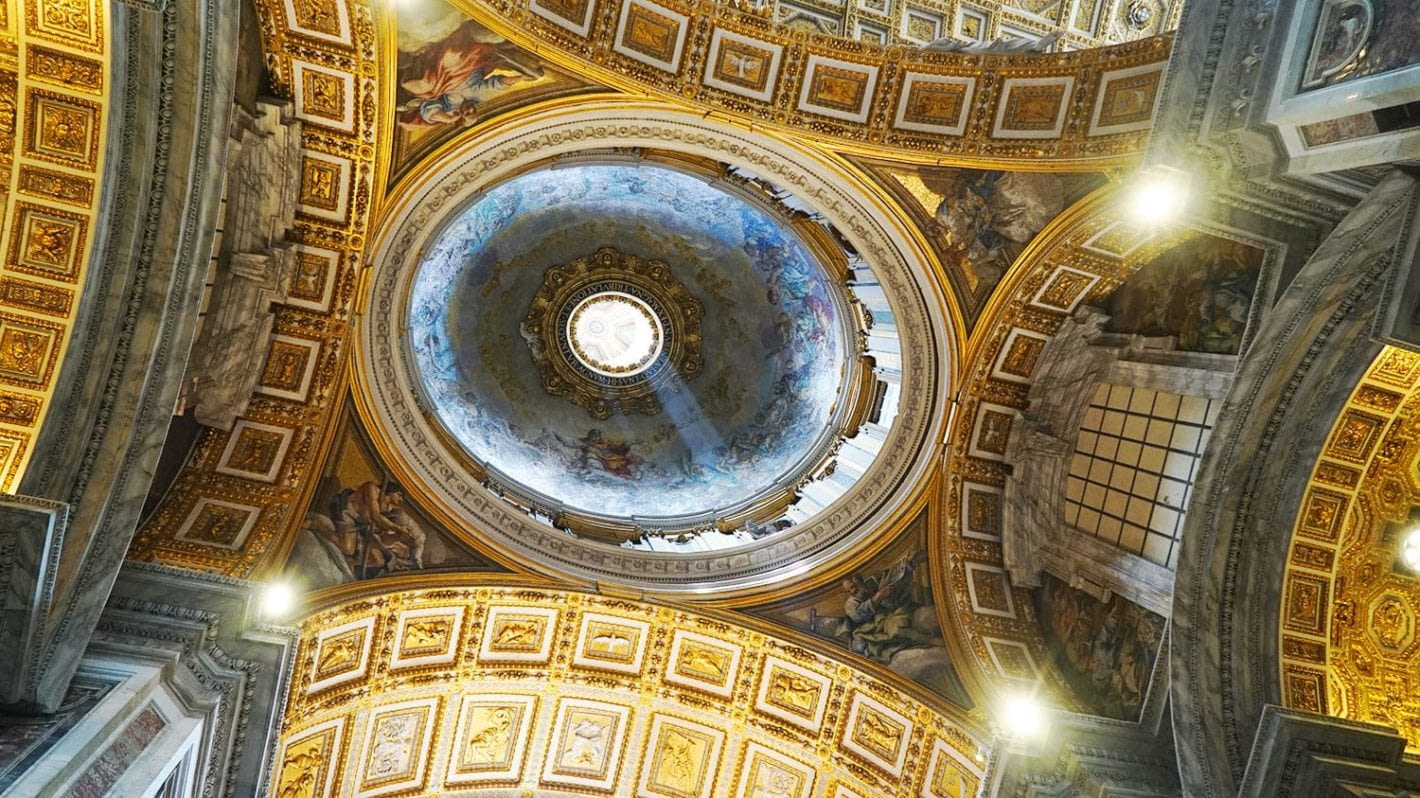 The Papal Basilica of St. Peter in the Vatican, or simply St. Peter's Basilica, is an Italian Renaissance church in Vatican City. As I write this it's been 3 years since I was visiting St Peter's Basilica. I apologize greatly for the delay my friend. Really, I'm so thrilled to be back writing about my travels. They are what make me happiest! I feel so tranquil when traveling, it's truly unbelievable. While going on vacation makes some people nutty, it makes me feel serene. Right off the bat St. Peter's Basilica is impressive. Pictured below is the long entry way you walk into once ascending the steps. Grand carved doors guard the entrance into the main building. Nothing about anything in The Vatican is modest.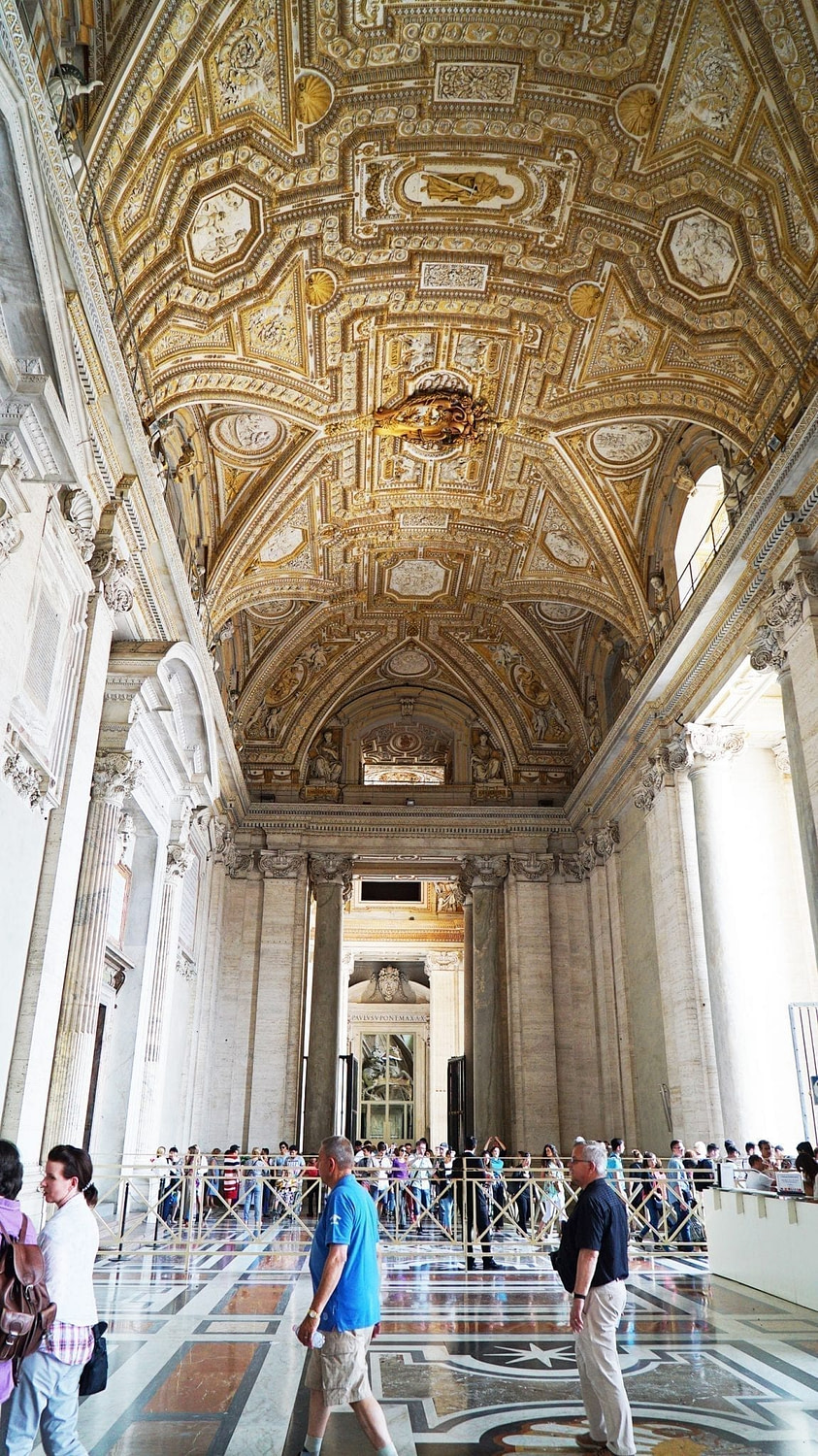 Art by Michelangelo
The first thing that strikes you as you enter is not only how immense it is, but how beautiful. Walking further in you'll see The Pieta (1498–1499) which was created by Michelangelo Buonarroti. The statue was commissioned for the French Cardinal Jean de Bilhères, who was a representative in Rome. It was made for the cardinal's funeral monument, but was then moved to its current location. Fun fact, it is the only piece Michelangelo ever signed. This famous work of art depicts the body of Jesus on the lap of his mother Mary after the Crucifixion.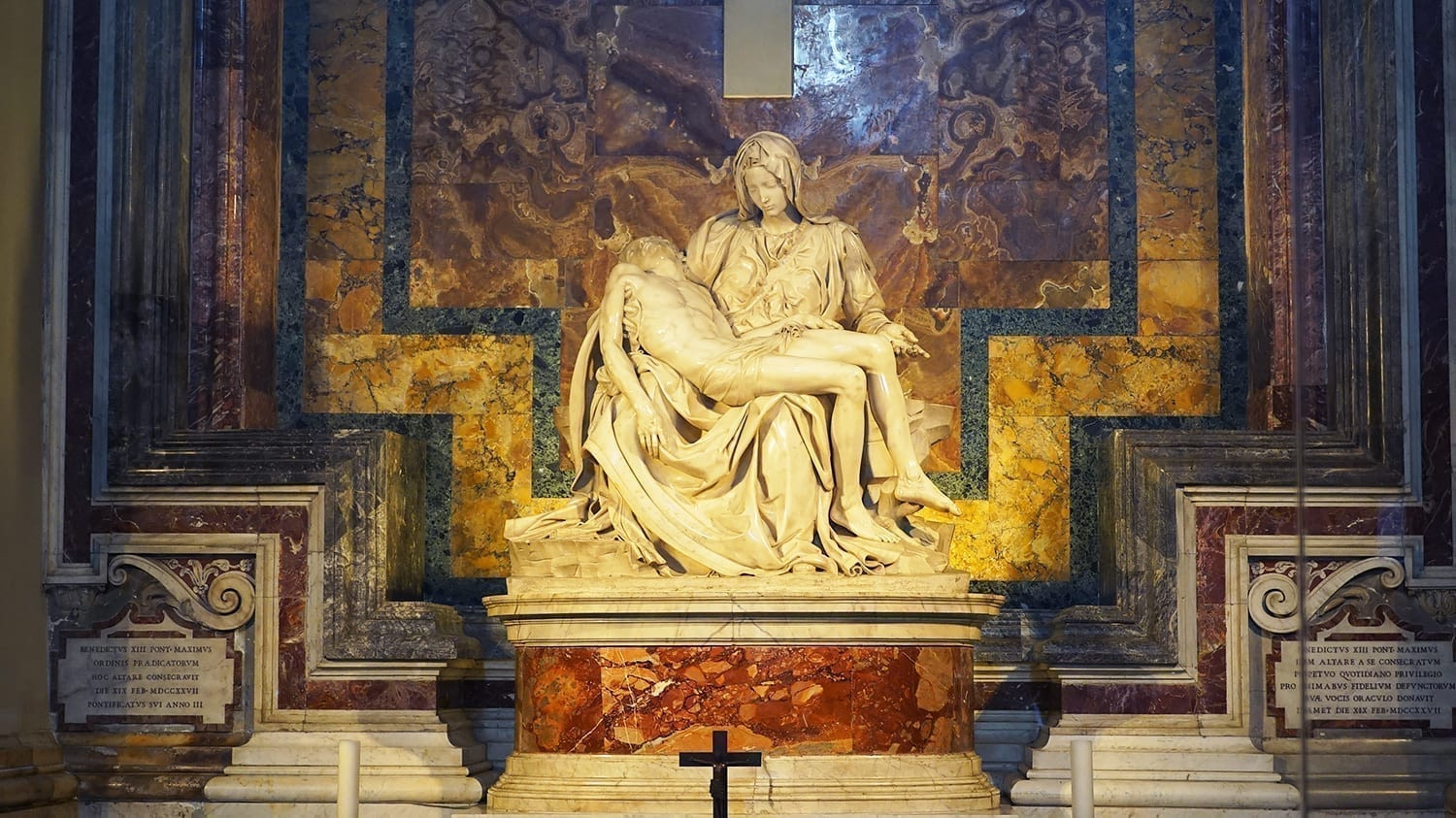 Statues Inside St Peter's Basilica
And now I'm just going to mass post you with lovely pictures of the statues inside St. Peter's Basilica because it's just too gorgeous not too. Honestly, I've actually not posted every shot I took, I've spared some of your precious time for your own trip.
St Peter's Basilica History
Designed principally by Donato Bramante, Michelangelo, Carlo Maderno and Gian Lorenzo Bernini. St. Peter's is the most renowned work of Renaissance architecture and the largest church in the world. Now you see why it's so grandiose! It has been described as "holding a unique position in the Christian world" and as "the greatest of all churches of Christendom". Even if you aren't religious, it's truly an architectural marvel. For the movie buffs here, you may recognize this next area from the Angels and Demons film.
What's St Peter's Basilica Dress Code?
Always, always, always treat the place you visit with respect! I was already well aware of the St Peter's Basilica dress code as my cousin wasn't allowed in because her skirt was too short. Don