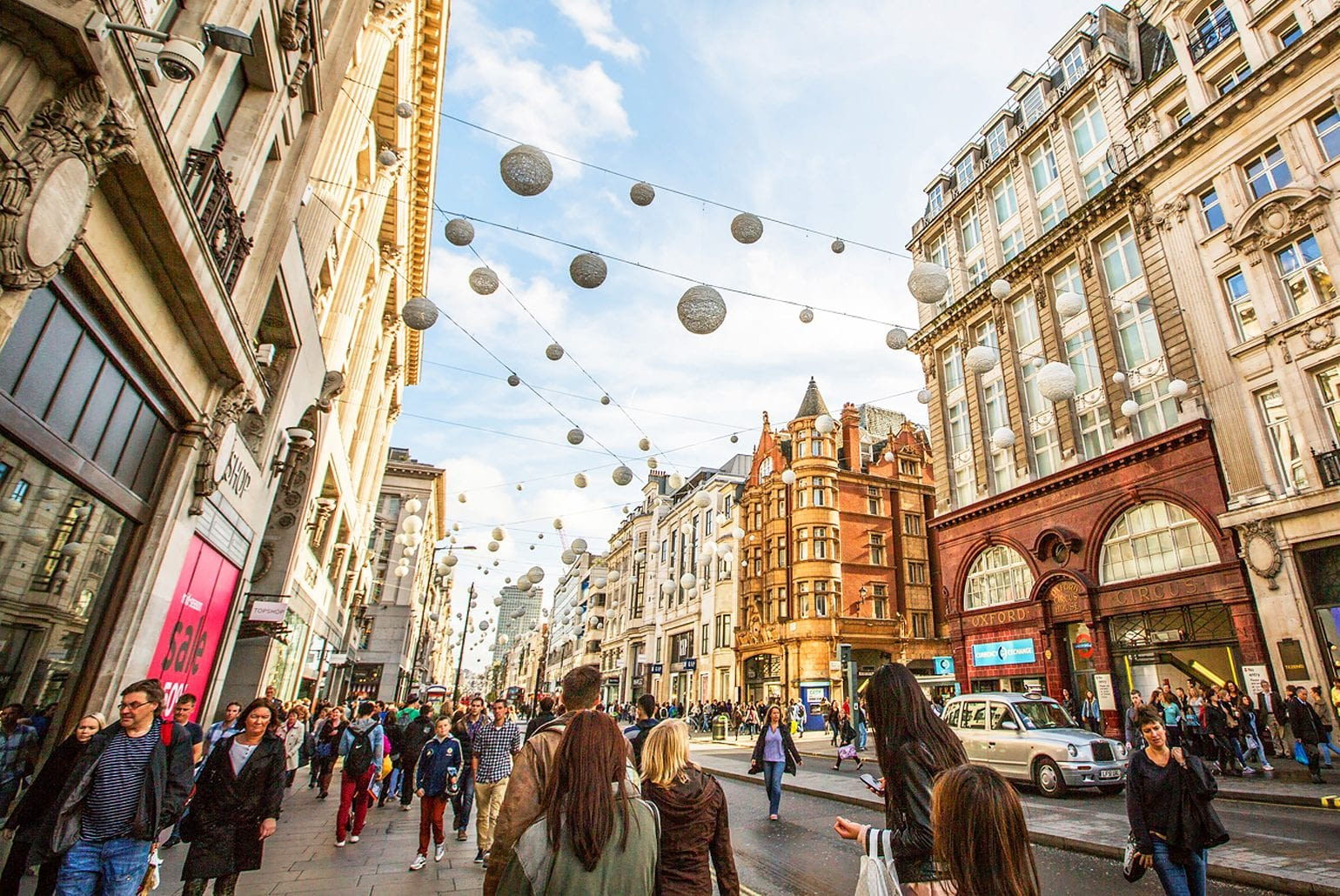 Looking for a hostel on Oxford Street in London? Or want to stay in the Soho part of London? I've stayed at a YHA hostel before and thoroughly enjoyed my time there! As it was the YHA London Central location last time, I chose to check out the YHA Oxford Street location this time. Since shopping in London is an addiction of mine, this provided me a precarious situation since I'd be so close to the best of London's shops! For those of you who don't know, Oxford Street is THE place to shop! Making this London Soho based hostel a prime location. Read on for my review of the YHA Oxford Street hostel.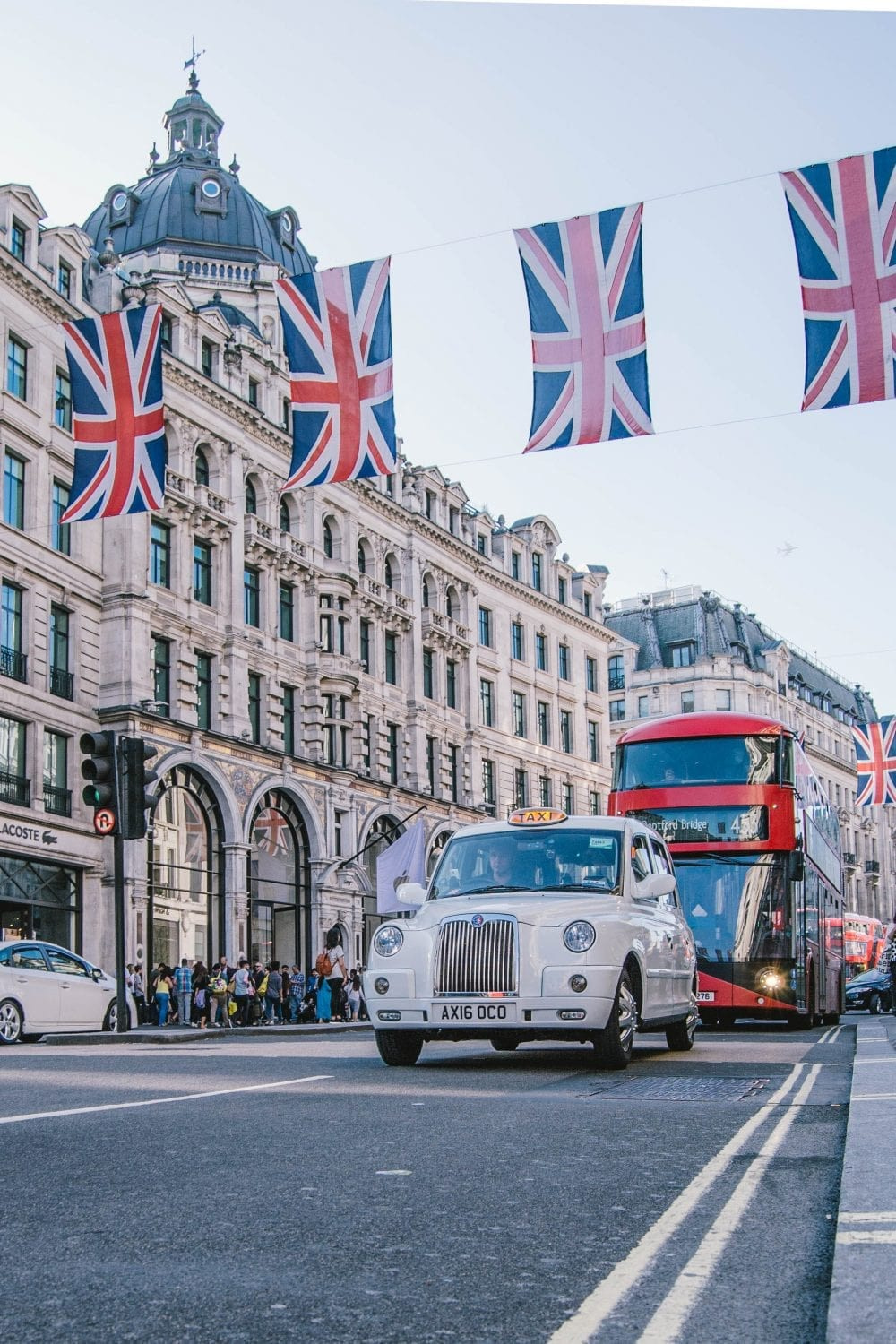 Photo by Sabrina Mazzeo on Unsplash
Landing at London Heathrow
After landing at Heathrow, I took the tube from the airport to Piccadilly Circus then walked north to the YHA Oxford Street hotel. It's less than half a mile walk through the theater district, so it's very safe to walk. I went via tube because the express train from Heathrow costs about four times as much as the tube ticket. Sure the express train will get you there faster, but it'll also take you to Paddington Station so you'd still have to get on a tube to get to this hostel in Soho London. For this ride, you don't have to make any changes either. Just stay on the one line.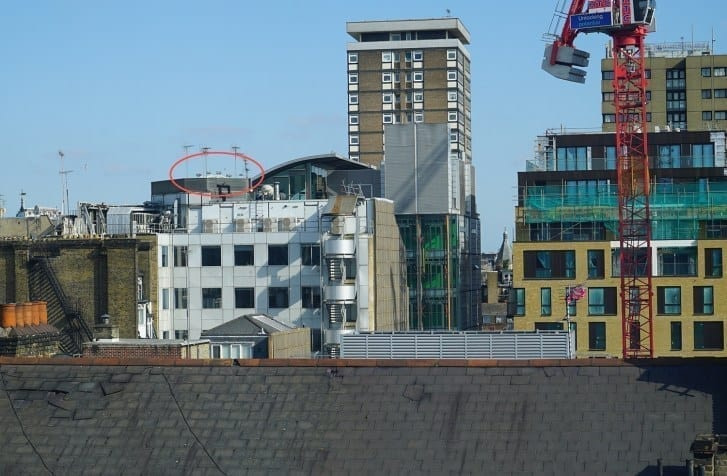 Arriving at a London Soho Hostel
When I arrived at the YHA London Oxford Street hostel, I was warmly greeted by the staff. That's one of my favorite things about YHA. They're always sweet and helpful. I had a private room with two beds, bunk beds. As a note, there were two flights of stairs to my room, so those who have trouble with stairs may want to look at one of their other locations. There was an elevator from the ground floor to reception, but I'm unsure if it went any further than that. Or if there are rooms on that floor.
Second note, the entrance is tucked in a bit, so if you come from the left side of the building, you won't see it till you're right there. I'd GPS it before arriving with the Maps.me app.
Staying at YHA Oxford Street
The room was clean and had a big window looking south. I could see a bit of the London Eye from there (circled)! I loved that there was a little desk with a seat. It gave me a place to sort my bag and itinerary papers out. A good-sized mirror was also in the room which you don't always get in hostels, so I was thrilled about it! Outlets by the beds are super convenient, especially if you're charging your phone while sleeping. There are also cabinets that lock if you need one. Bring your own lock, or I'm pretty sure you can rent one from the front desk.
The beds were super comfy, and I slept like a baby! I had settled in by the time I took these photos, so excuse the mess. I was tired. YHA Oxford Street hostel rooms don't come with my stuff all over HAHA!
The Best Hostel in Oxford Street London
One of the best things about staying at a YHA hostel is the discounts! I got a discounted ticket for Hampton Court Palace while there and saw several other discounts available. Make sure to check in before leaving for the day to see if you can get any discounts. Being that London can get rather expensive, take the deals were you can!
My only note would be that they didn't have enough tables in the dining area when I went down and got breakfast in the morning. I didn't have a table to sit at as they were all taken already.
I think the YHA Oxford Street hostel is more family-friendly than others since there was no large bar area or music playing at night like some other hostels I've stayed at. The London Soho street where the hostel is wasn't very loud so that was great as well. All in all, the YHA Oxford Street hostel is definitely worth a stay if you're ever in London!
Amenities
Free wi-fi
Kitchen
Lounge
Dining area
Laundry room
Luggage storage
104 beds over 36 Rooms (double, twin bunk, three-bed, four-bed private rooms and dorms all with shared facilities)
Attractions Near Soho London: A Self Guided Sherlock Holmes Tour
Address: 14 Noel Street, London, W1F 8GJ
P.S. – Shout out to Marisa, as she was especially sweet to me!
Transparency: This was a complimentary stay at YHA Oxford Street but all thoughts and opinions expressed are my own.
Want to remember this? Post this The Best Hostel in Soho London, YHA Oxford Street article to your favorite Pinterest board!