Last week I attended one of the New Orleans Haunted History Tours. I had reached out about a month ahead to the Haunted tours company to offer a review of the tour. I was excited about this tour having read "CELEBRATING 20 YEARS OF EXCELLENCE! Voted # 1 New Orleans attraction by Travel Channel!" I thought it must be awesome and invited several members of my family who were in town for a wedding to attend this haunted walking tour of New Orleans. Below you'll find my honest Haunted History Tours New Orleans review.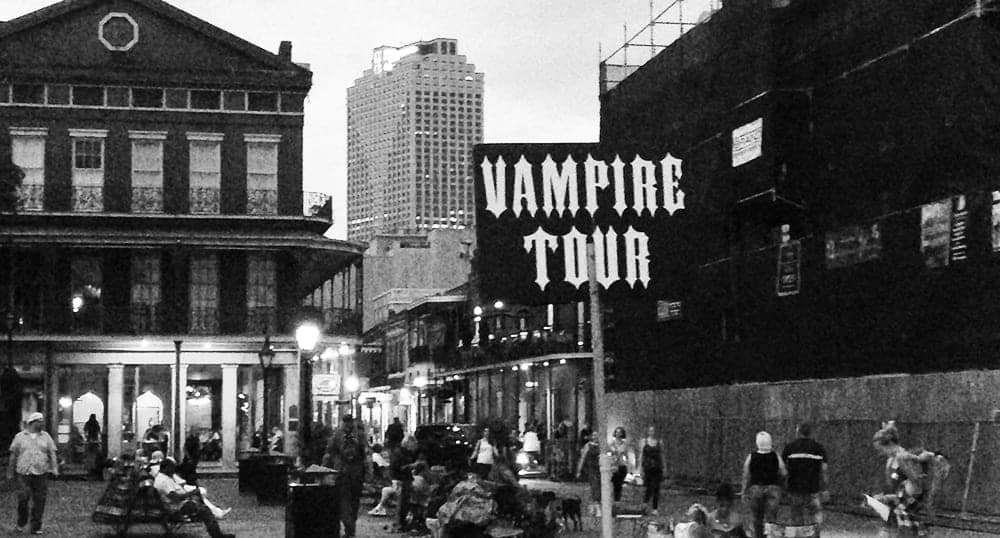 New Orleans Haunted History Tour
Unfortunately, the New Orleans Haunted History Tour wasn't the fantastic tour I expected. Our tour guide took 30 minutes to do her introduction for an hour and a half Haunted History walking tour. Taking a third of the time just to get through an intro isn't an efficient guide. She really needed to manage her time better.
During that whole time, we were in an alley next to the St. Louis Cathedral in Jackson Square. I understand wanting to get us out-of-the-way of a busy street or something for a short time. But to have us stand there with nothing to look at for half an hour was ridiculous. Mind you; this is the same church we had been waiting at to start the tour, so it's not like we had migrated far in 30 minutes.
She quizzed the group on things like 'do vampires sparkle?' and 'can you kill them with sunlight?' We're on a vampire tour. We are taking it to hear the 'real' story, not recap the latest TV show or film for 30 minutes! To make matters worse, she didn't seem all that interested in what she was saying and kept repeating the same joke over and over.
A Vampire Tour That Bites the Dust
In addition to this, she made several anti-Catholic sentiments. I don't identify with a religion. But she should be aware that her audience may contain someone who is. Rather than keeping her remarks in the context of historical vampires and past beliefs, her comments seemed personal and offensive. It also made members of my group uncomfortable.
One specific comment she made that sticks out was her explanation of the above-ground burials not being a result of the water table, but actually, Catholics desire to be closer to God.  While this information is fascinating, her delivery of the comment was flippant and disrespectful. As though it was insane that anyone would ever choose to believe something so ridiculous.
I got the feeling these comments, from her perspective, were views we all shared; however, they weren't. She should know that in a place like New Orleans, you have a lot of tourists, so you're going to have a broad mix of people with different religions and beliefs.

Interview with a Vampire
After standing in the alley, we finally moved onto another part of New Orleans. We stood across the street from a building used in Interview with a Vampire. This could have been interesting, but our tour guide's enthusiasm level was lacking. I would have felt for her had she seemed new to this, but ala,s she wasn't. From there, we headed over to the Carter brothers' place.
The Carter Brothers in New Orleans
One of the few exciting topics she did bring up was the Carter Brothers, John and Wayne. I had never heard of them prior to this Haunted History tour, so I was intrigued by their story. They lived in New Orleans in the 1930s and made their living on the Mississippi River. One fateful day, however, before returning home from work, it was said that a young girl had escaped from their apartment in the French Quarter.
The girl made her way to the police where she showed that both her wrists were cut. Not deeply enough for her to bleed to death, but deep enough for her to have been fed upon. Upon finding this out, the police headed to the Carter Brother's apartment to discover four others tied to chairs with their wrists cut as well. There were also over one dozen bodies found that have bee drained of their blood. The police then waited for the Carter Brothers to return, and when they did, it took eight of them to hold them down and detain them.
Now, granted this was interesting, but it took about 40 minutes into the tour to get this bit of information. And the bit I've posted above is from some online research, not her speech. After standing at this location for about another 10 minutes, we moved just a few hundred feet to another building.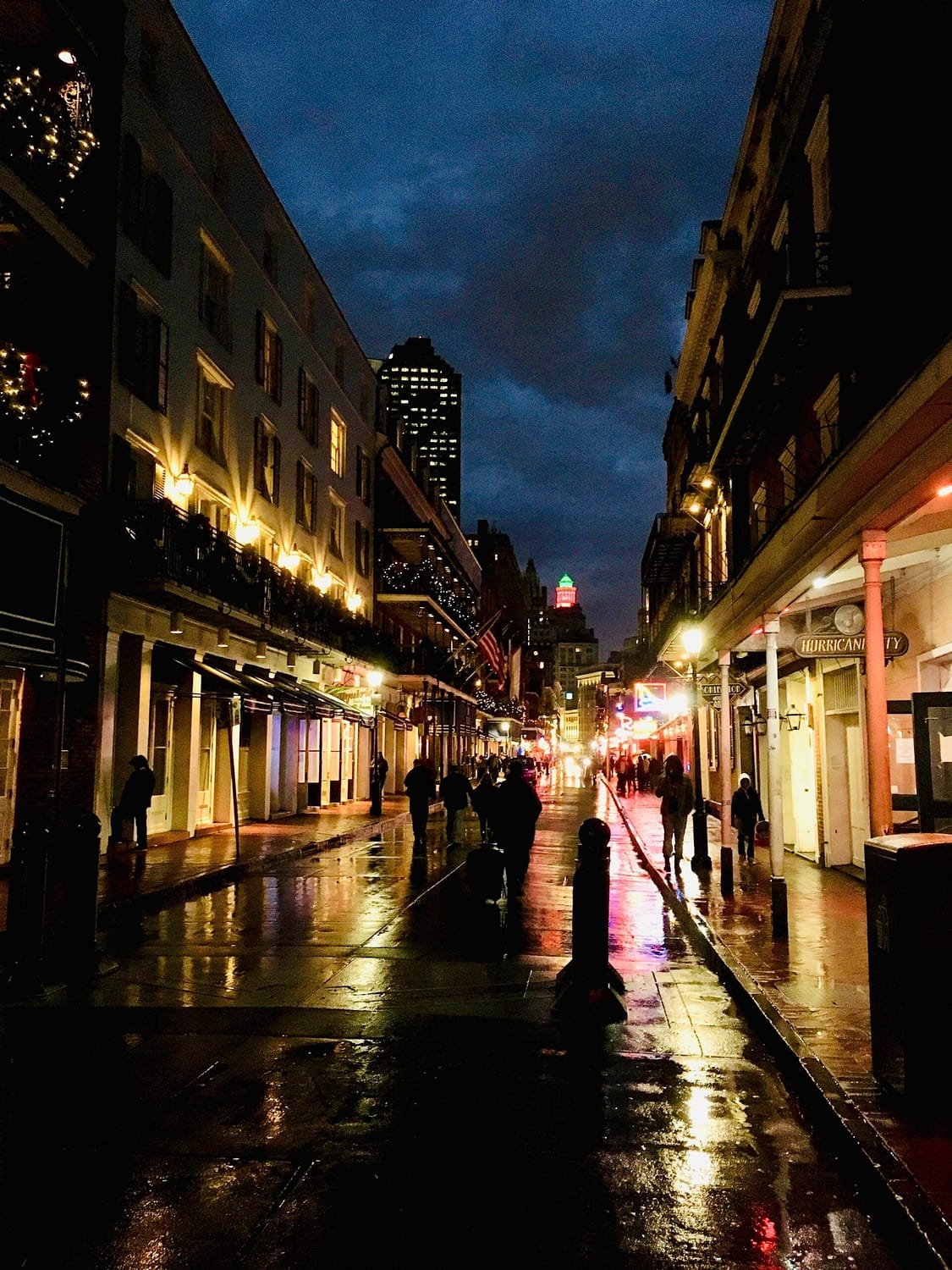 Photo by David Reynolds on Unsplash
Ending this Haunted Tour
By this point, it had started to rain. Between the disinterest we'd grown and not wanting to get drenched, my family and I chose to leave the New Orleans Haunted History Tour. While my cousin tried to give the guide a tip, she bad-mouthed us to the rest of the group that remained. Mind you, I had handed her my media pass at the beginning of the tour, so one would think better of doing this. Especially to someone who is going to write a review.
My Haunted History Tours New Orleans Review
On our away out we passed another group from the same company, Haunted History Tours, which had a tour guide who was very engaged with his story. I don't think our experience is a company-wide problem, just a tour guide who needs to brush up on properly speaking to an audience. With that being said, I don't know if I'd do this tour again for fear of getting into the same situation. If I return sometime soon, I think I'll find another haunted walking tours in New Orleans.
I reached out to Haunted History Tours before posting this. They have been very responsive and are taking my feedback seriously. I greatly appreciate this and hope that this improves the tour experience for future tourists to New Orleans.
Have you taken the Haunted History Tour since? Let me know your Haunted History Tours New Orleans review in the comments below.
Transparency: This was a complimentary pass for the Haunted History Tours, but all thoughts and opinions expressed are my own.
Header photo by Martin Lostak on Unsplash
Want to remember this? Post this A Review of the New Orleans Haunted History Tour article to your favorite Pinterest board!