25 of the Best Travel Movies on Netflix
Since you all loved my travel TV shows post so much I figured I'd follow it up with a post about the best travel movies on Netflix! These streamable movies are from all stretches of the Earth! Some of them even inspired sequels! Some are of the adventure travel movie genre, while others are more dramatic historical films. Most of these Netflix travel movies are for the PG-13+ crowd and they are all currently available to stream.
What's on your best travel films list?
The Best Travel Movies on Netflix
1. Chasing Liberty
Chasing Liberty is an early 2000s romantic comedy film I absolutely adore! Starring Mandy Moore and Matthew Goode, the film is about the 18-year-old daughter of the President of the United States. Rebelling against the constant presence of the Secret Service agents in her life, she galavants around Europe and of course winds up in an unexpected romance. As Chasing Liberty was filmed on location in Prague, Venice, Berlin, London, and Washington, D.C. it is one of my favorite adventure travel movies on Netflix.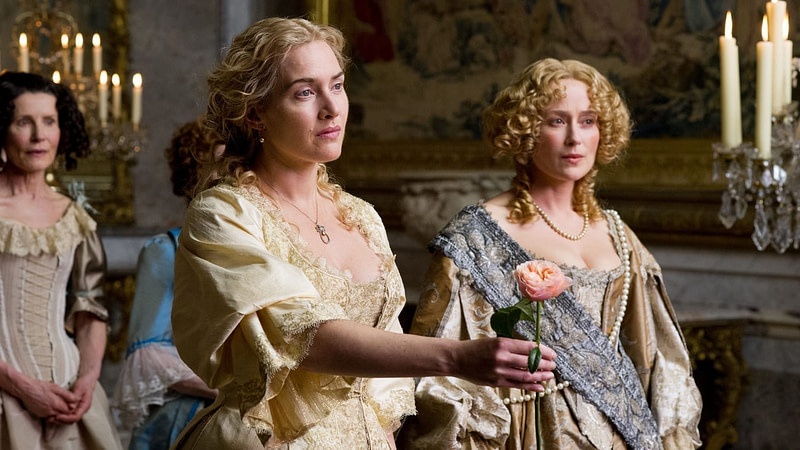 2. A Little Chaos
King Louis XIV of France has requested the Gardens of Versailles be built and he has tasked André Le Nôtre with this project. Le Nôtre interviews several gardeners who have submitted designs for the project, including one lone woman, Sabine de Barra. After her interview, André surprises Sabine and asks her to design an outdoor ballroom surrounded by a fountain and landscaping. As she is a commoner, Sabine stands out at court which leads to difficulty when trying to complete the project. Even though she is the outsider, she winds up befriending Nôtre, the King's brother Duc Philippe d'Orleans, and his wife Elizabeth Charlotte, Princess Palatine.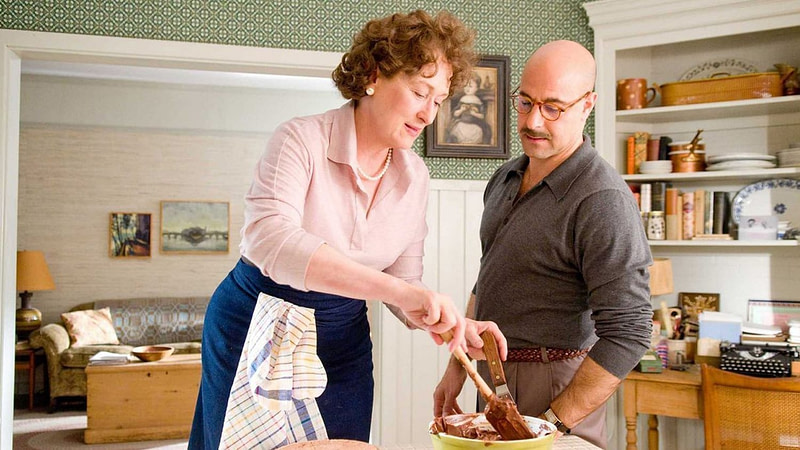 3. Julie and Julia
In Manhattan, Julie Powell is stuck at a job she hates and is disheartened at watching her friends succeed. To spark some joy, she decides to cook every recipe in Mastering the Art of French Cooking by Julia Child with a one-year deadline. She decided to write a blog to motivate herself and document her progress. In flashbacks, we get the 1950s Julia Child. An enthusiastic and unabashed woman who lives in Paris with her diplomat husband, Paul Child. She attends Le Cordon Bleu to learn French cooking and is initially met with skepticism as she is the only woman in the class. Though we don't see the characters travel much themselves, it's one of the best travel films with it's flashbacks to 50s Paris.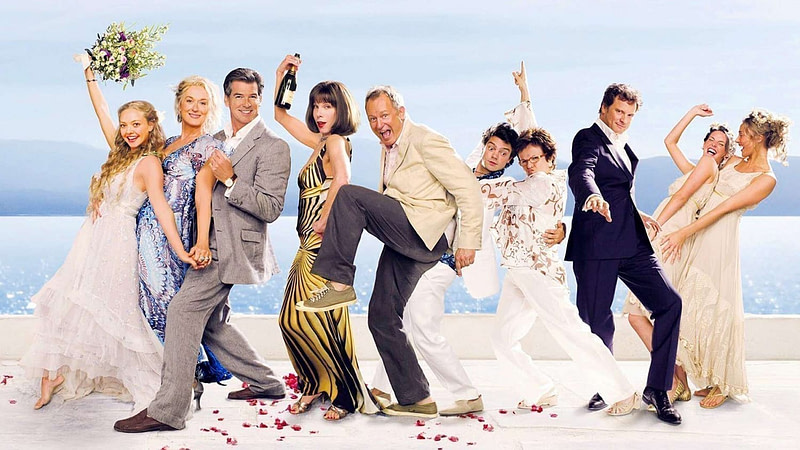 4. Mamma Mia
Based on the 1999 musical of the same name and the songs of ABBA. The film follows a young bride-to-be who invites three men to her upcoming wedding. She found these men's names in her Mother's diary around the time she was conceived. They all agree to attend, and unbeknownst to them, one of them is her father. This is also quite a shock for her mother who doesn't know they were invited to the wedding. It is one of my favorite musicals! I absolutely adored the sequel, Mamma Mia Here We Go Again, but it is not yet on Netflix!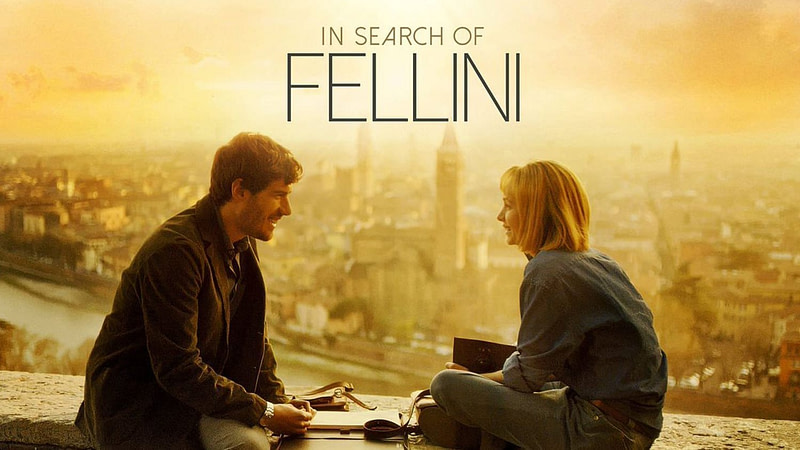 5. In Search of Fellini
A small-town Ohio girl who's lived a rather sheltered life loves movies but dislikes reality. Upon discovering the delightfully bizarre films of Federico Fellini, she sets off on an adventure. This propels her on a strange and beautiful journey across Italy to find him.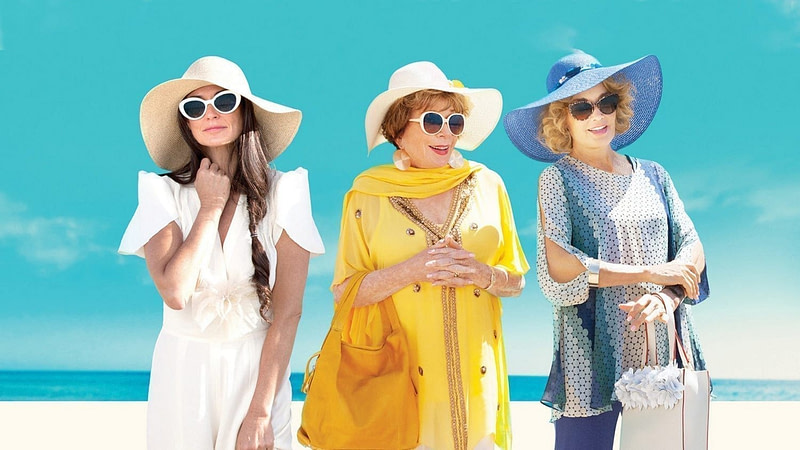 6. Wild Oats
When a retired high school teacher loses her husband, she mistakenly receives a $5,000,000 check on her deceased husband's $50,000 life insurance policy. Her friend Maddie, whose husband has just left her for a younger woman, convinces her to keep the money. They decide to live it up at a resort in the Canary Islands.
7. The Duchess
Based on a biography of the late 18th-century English aristocrat Georgiana Cavendish, Duchess of Devonshire. Set to marry William Cavendish, Duke of Devonshire, she is expected to produce a male heir. When Georgiana gives birth to a girl, William is displeased. Georgiana then befriends a Lady Bess Foster and invites her to live with them since Bess has nowhere else to go. Soon after, William has an affair with Bess, causing Georgiana to feel betrayed by her only friend. After starting her own affair, the whole of London society comes to know of it. William then threatens to end her lover's political career and forbids Georgiana from seeing her children again if she does not end the relationship.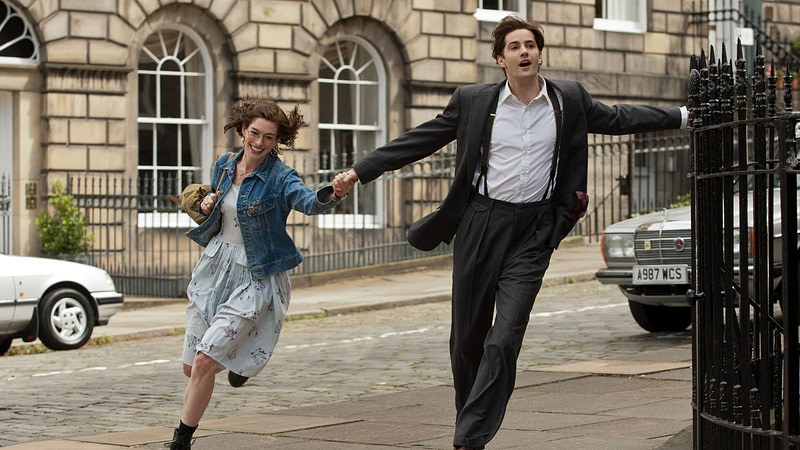 8. One Day
The film follows Dexter Mayhew and Emma Morley on the same day—15 July, St. Swithun's day—over 18 years. After their graduation from the University of Edinburgh, Dexter and Emma spend a platonic night together and agree to "just be friends". The years pass and the audience gets to see how they intertwine over those 18 years.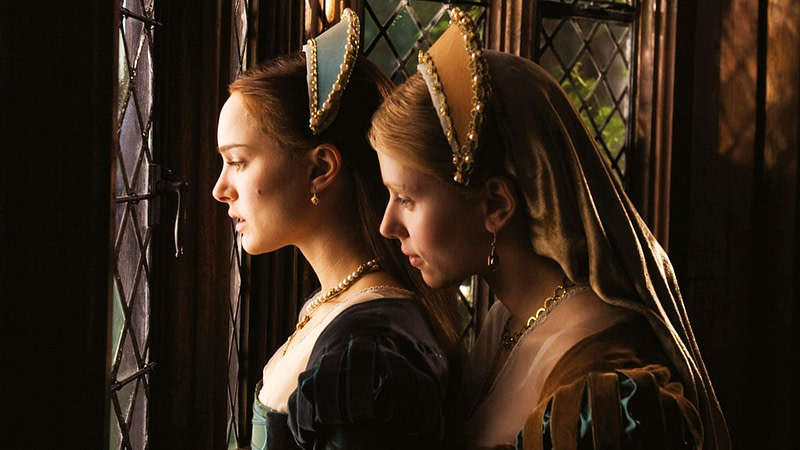 9. The Other Boleyn Girl
Having no living male heir to the throne, Thomas Howard, Duke of Norfolk and his brother-in-law Thomas Boleyn plan to install Boleyn's eldest daughter, Anne Boleyn, as the King's mistress. The film is a fictionalized account of the lives of Mary Boleyn, the one-time mistress of King Henry VIII, and her sister, Anne, who became the King's ill-fated second wife.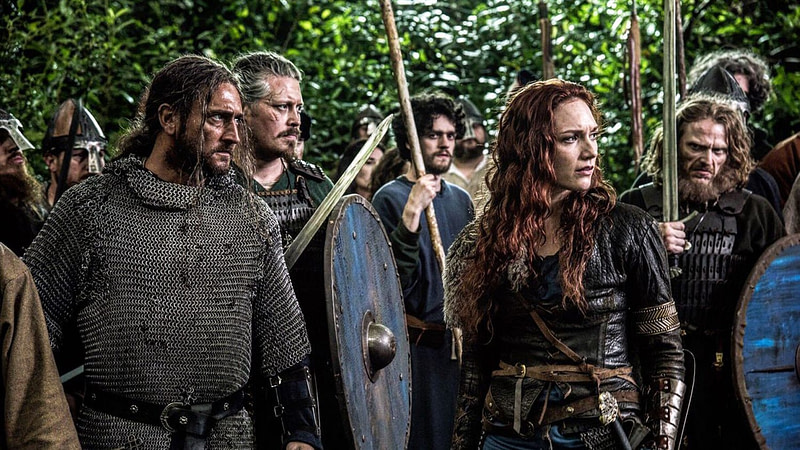 10. Viking Destiny
A Viking princess is forced to flee her kingdom when she is framed for her father's murder. With the help of the god Odin, she travels to gather support to win back her throne.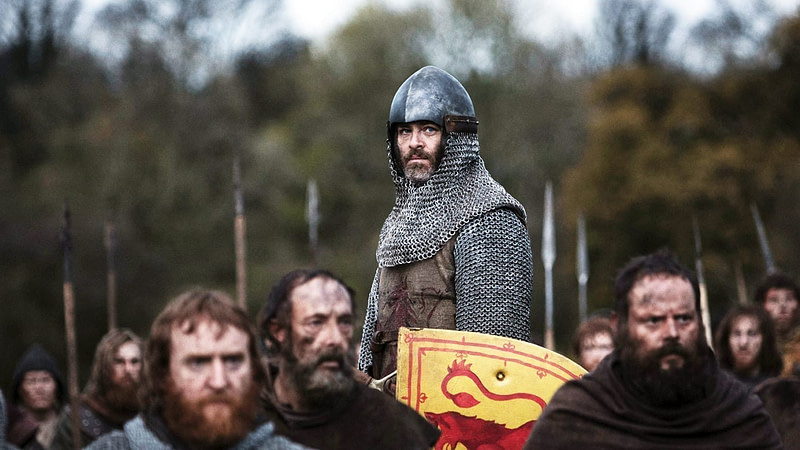 11. Outlaw King
Following Robert the Bruce, the 14th-century Scottish King who launched a war against the indomitable English army over a 3-year historical period. Focusing on when Bruce decided to rebel against the rule of Edward I over Scotland, thus becoming an "outlaw", up to the 1307 Battle of Loudoun Hill.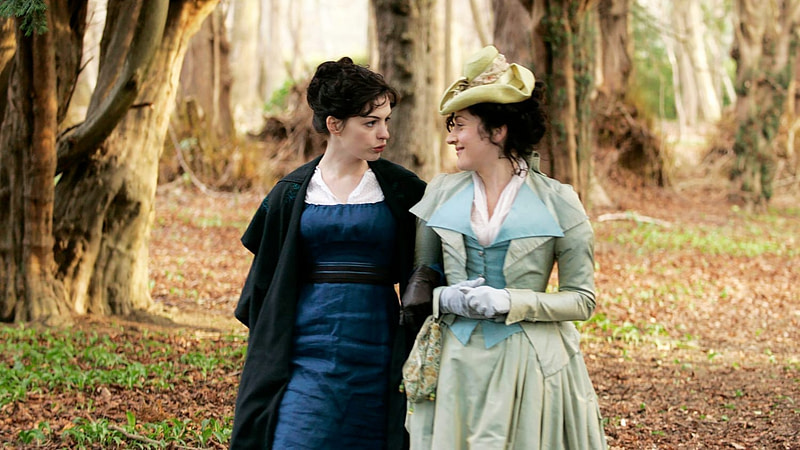 12. Becoming Jane
Jane Austen's financially strapped parents expect her to marry the nephew of wealthy Lady Gresham.  However, she knows that this will destroy her creativity and sense of self-worth. Instead, she becomes involved with Tom Lefroy, a charming but penniless apprentice lawyer. He bolsters her which is exactly what she needs for her future career as a novelist.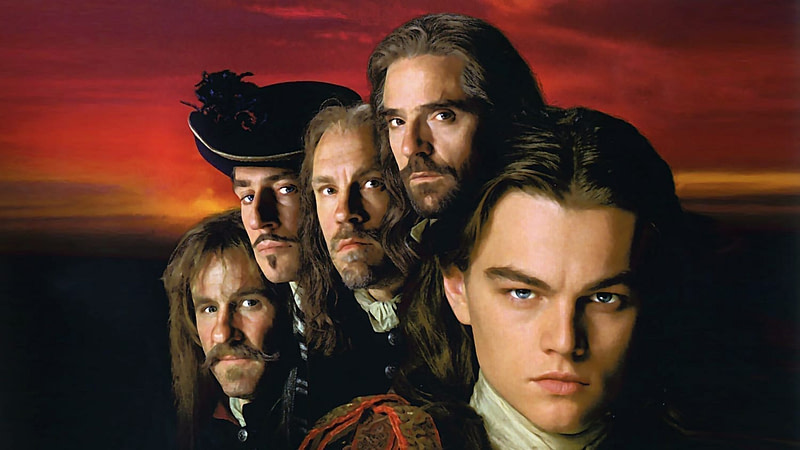 13. The Man in the Iron Mask
The former musketeer Athos, swears vengeance after King Louis XIV causes the death of his son. Gathering his old friends, Porthos and Aramis, he hatches a plan. It is to liberate a shackled prisoner who is rumored to be the king's twin brother and then install him on the throne. But they are also faced with their old friend D'Artagnan, who has remained in the king's service. If you have not yet seen this film, see it ASAP! You can actually visit the castle they shot at!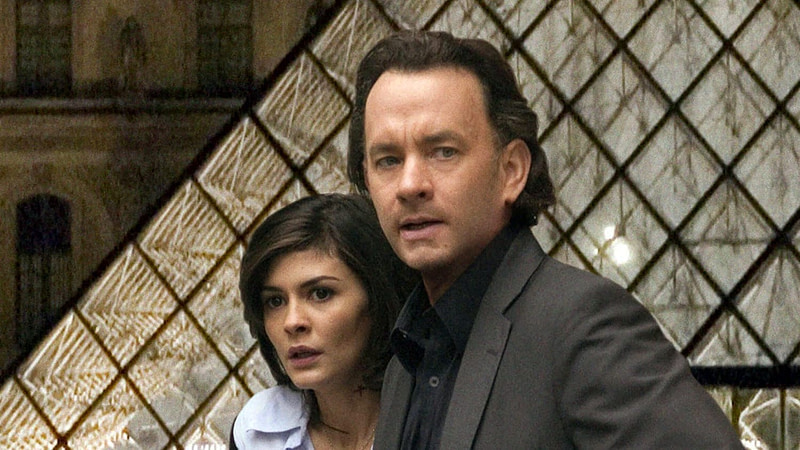 14-15. The Da Vinci Code
Robert Langdon is called to the Louvre as a murder in the museum has taken place. Cryptic clues in some of Leonardo da Vinci's most famous paintings lead in this adventure travel movie. For 2,000 years a secret society has closely guarded information that could shake the very foundations of Christianity. Its sequel, Angels and Demons, is also on Netflix.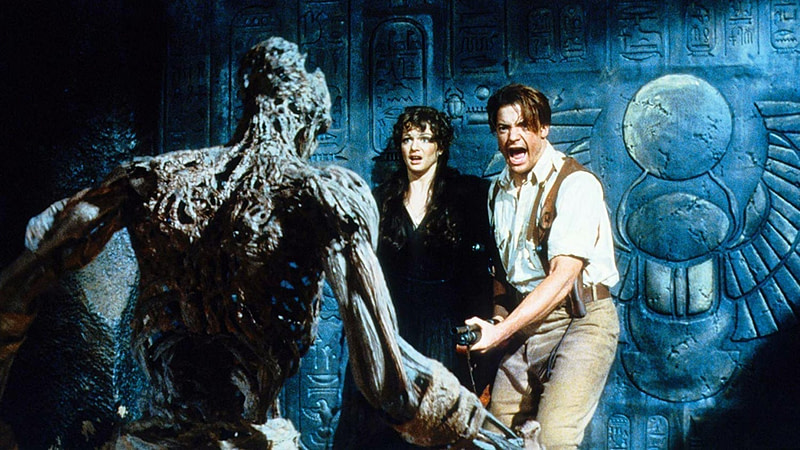 16-18. The Mummy
One of my favorite adventure travel movies is The Mummy! An epic about an expedition of treasure-seeking explorers in the Sahara Desert in 1925. As they stumble upon an ancient tomb, the hunters accidentally set loose a 3,000-year-old mummy. The mummy is the vengeful reincarnation of an Egyptian priest who had been sentenced to an eternity as one of the living dead. It was followed by two sequels which are also found on Netflix.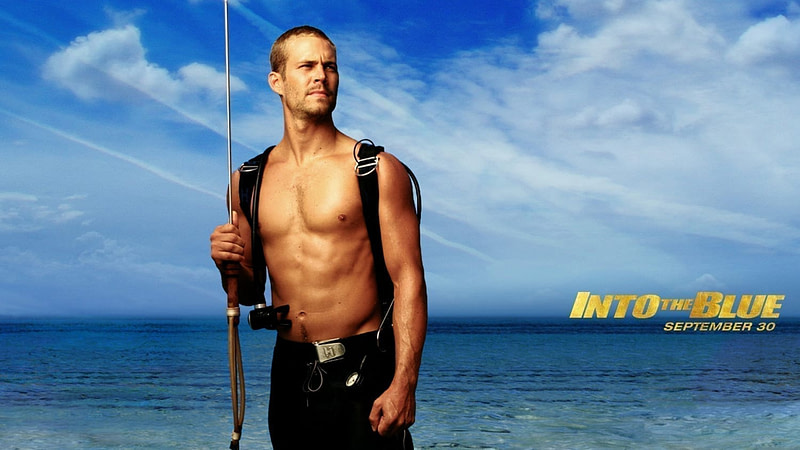 19. Into the Blue
Divers Sam and Jared love living in the Bahamas. But when friends Bryce and Amanda visit, the couple take them on a treasure-hunting trip. They find a downed airplane full of cocaine alongside a famous shipwreck. Making a fatal mistake, they decide to sell the cocaine which angers a group of drug dealers.