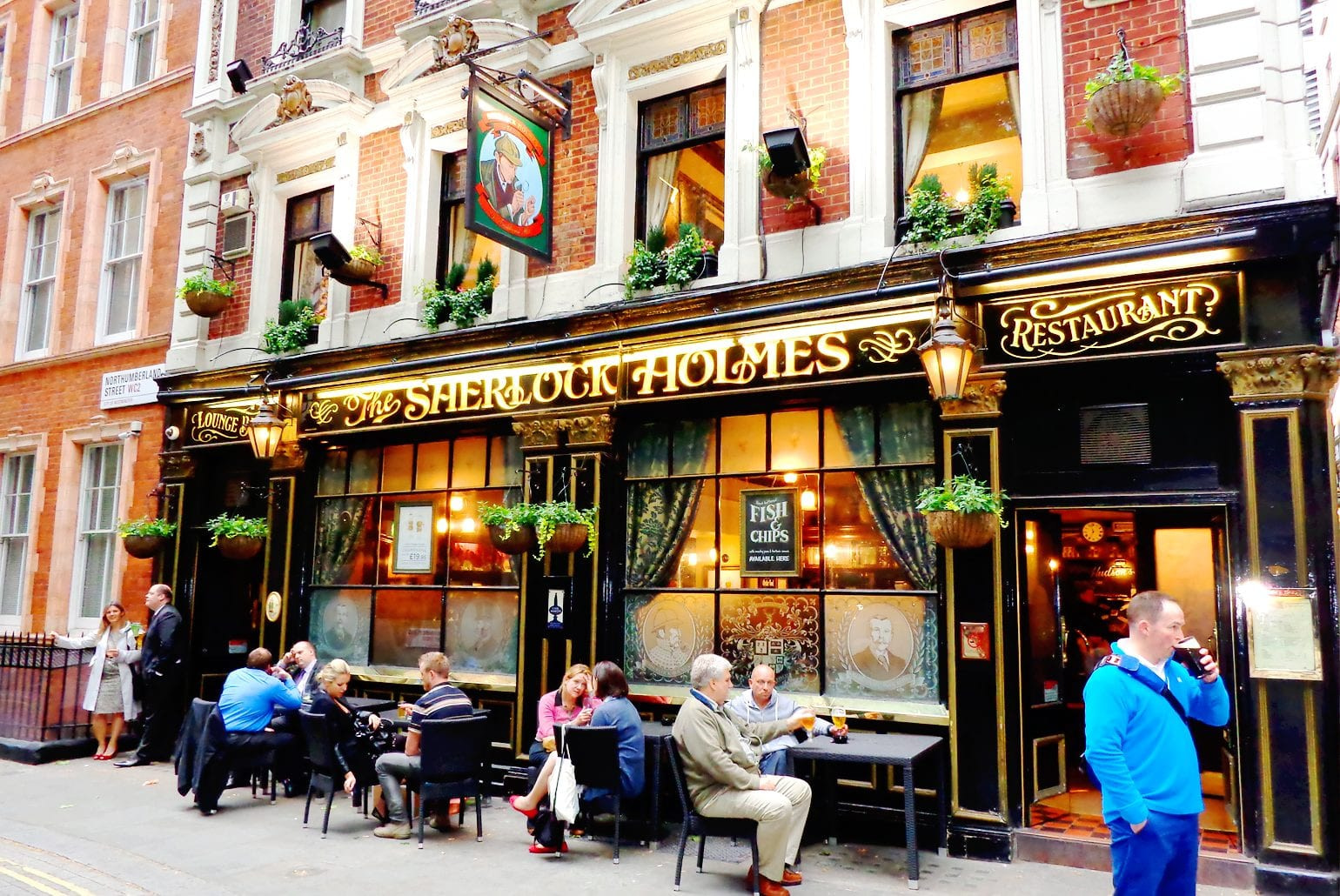 A Quick Self Guided London Sherlock Holmes Walking Tour
Taking a London Sherlock Holmes walking tour is an excellent way to see several important locations to the world-renowned detective, such as Sherlock filming locations, his home on 221B Baker Street, and the Sherlock Pub. Any fan of the books, movies, or TV shows will enjoy this tour immensely! Those who only have a cursory knowledge of the famous consulting detective will still get something out of this free walking tour. The first stop is the Sherlock Holmes Museum, located at 221B Baker Street, which is no surprise to any fan as it's his famous address. Find out if the Baker Street museum is worth it in my review linked just above.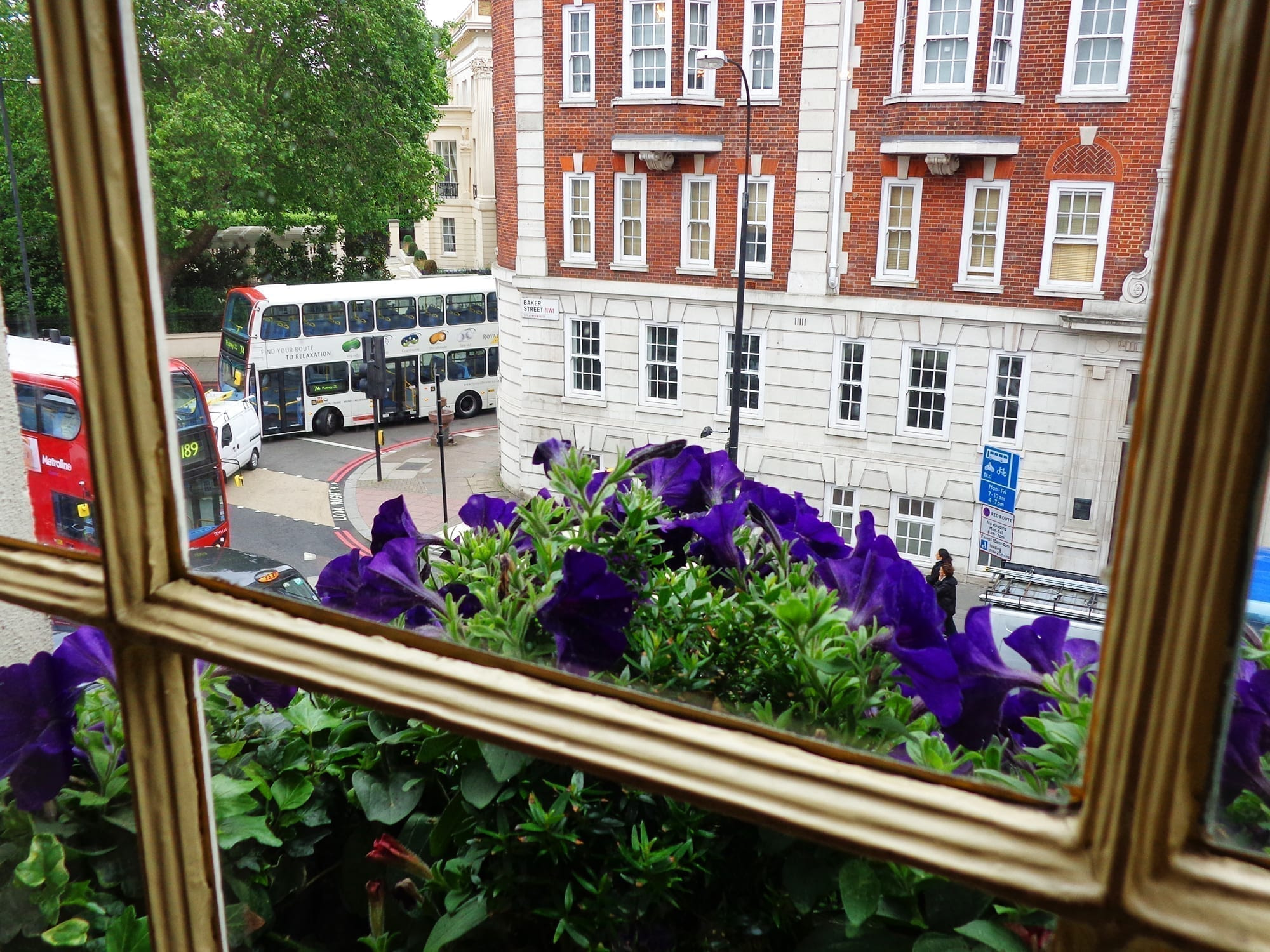 London Sherlock Holmes Tour
From private detective Sherlock Holmes' address, it's just a short walk to many of the locations that inspired the original novels as well as the movies and TV shows. Next on the list is a walk through Regent's Park, it is a block away, you can see it from Sherlock's window. Take your time here as it is a lovely park.
They host plays here as well, Robert Sean Leonard was performing in "To Kill a Mockingbird" when I was there. Leonard is well known for his role in House, as Dr. Wilson. Which if you didn't know, House was based on Sherlock Holmes!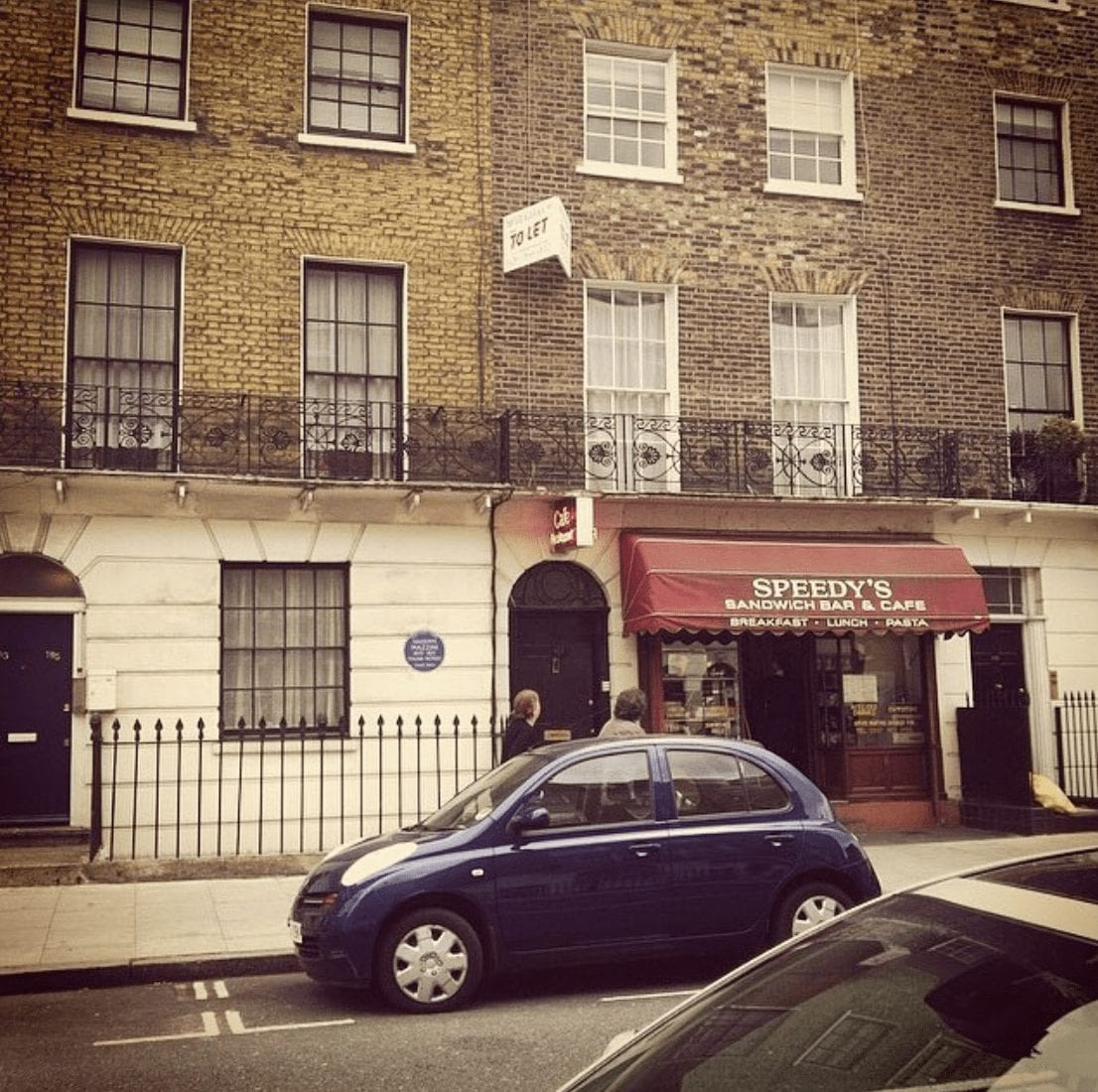 Where is Sherlock Filmed?
Coming through to the other side of Regent's Park, you'll find yourself near Speedy's. Speedy's you'll recall is a filming location from BBC Sherlock. Just a few blocks away from the park's edge, it's quite small. If you find yourself there at lunchtime, be aware this place is popular! I had to stand outside the door for about 5-10 minutes to get inside and order. But it was well worth the wait!
They have plenty of items on the menu, so you won't be short on things to try. Of these delicious menu items, there's a Sherlock and a Watson wrap, though I couldn't bring myself to order those. I did get an excellent chicken wrap, however. If you poke around inside, they have some photos and fan art on the walls from BBC Sherlock. You can tell they really do love the show and their fans. The people who work here are super nice and friendly, plus, you can't turn down well priced tasty food!
BBC Sherlock's 221b Baker Street
Just next door to Speedy's is where 221B Baker St is located on the BBC Sherlock series. They swap out the door so that it has the correct address on it when filming. But it's a significant Sherlock filming location none the less. You could easily recreate this photo shown above Sherlock cosplayers! Please comment below if you do! I'd love to see the picture!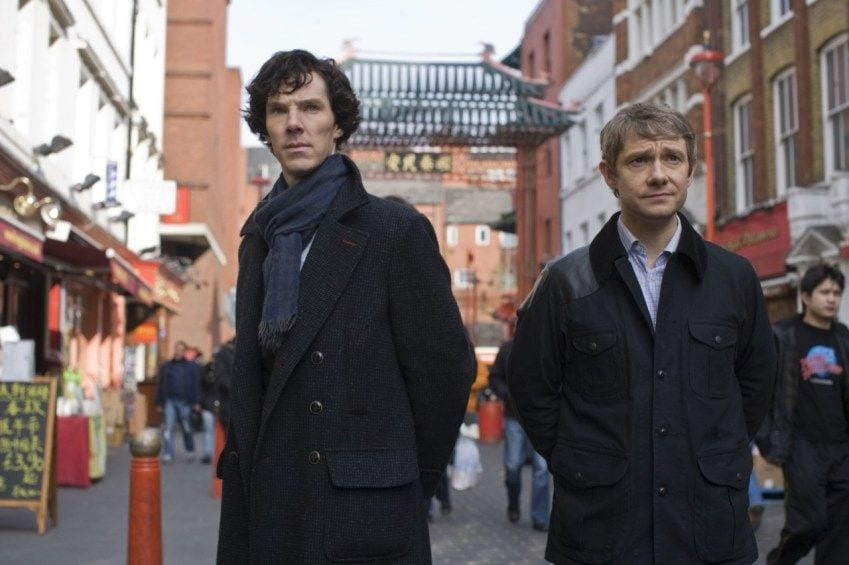 Sherlock Holmes London Walking Tour to Chinatown
Onto the next part of the Sherlock Holmes London walking tour! I had come across Chinatown while on my way to Piccadilly Circus on my first day out in London. It's a lovely area, and if you're a Chinese food nut like me, you'll enjoy the fare as well. But more importantly, is that it's another BBC Sherlock filming location! Part of "The Blind Banker" was shot here as you'll likely recall.
Next Stop Piccadilly & Trafalgar Square
Piccadilly Circus is not far off from Chinatown. I did all of this by walking, remember! It's used as a filming location for the show's opening credits, as well as other scenes. Take in all Piccadilly has to offer, including Criterion Bar, a haunt of Sir Arthur Conan Doyle's original Sherlock Holmes. Note, this place is pricey, so I didn't go in. But this is, of course, up to you. At the least, walk by it and take a snap if you like.
Next head down to Trafalgar Square, another filming location for BBC Sherlock's "Blind Banker." Trafalgar Square is a great spot, with a big open area, and the National Gallery right there as well. If you're a total nerd like me, you're listening to the BBC Sherlock soundtrack by now on your iPhone during this Sherlock Holmes tour in London.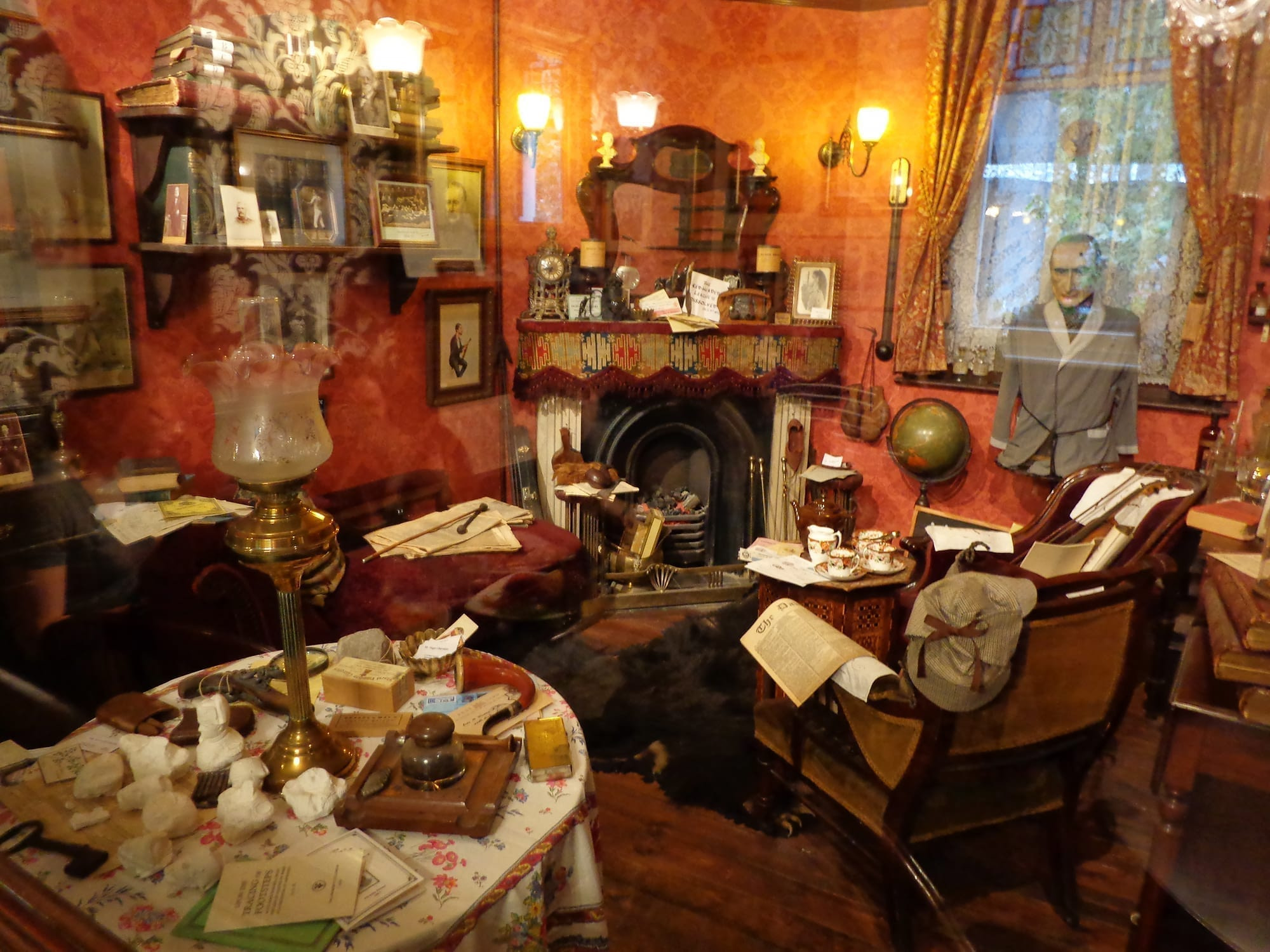 Go For a Bite at The Sherlock Pub
The perfect place to end your self guided Sherlock Holmes walking tour is the Sherlock Pub! This place is a bit of a hidden gem, and I really mean hidden. My Aunt had trouble finding this place, so make sure you have the address. Once there, take the time to look at everything, there is an upstairs and downstairs. The upstairs contains a recreation of Sherlock's study/living room.
There is also plenty of memorabilia from past film and television portrayals of our favorite consulting detective. The food here is pretty good, and it's also reasonably priced. Back in the states, any of these 'themed' restaurants charge you an arm and a leg for the 'ambiance.' The Sherlock Pub even decorated the bathroom with memorabilia. Though I have to say, the men's bathroom had better photos of Robert Downey Jr. Don't ask how I know! I hope you enjoy your Sherlock Holmes tour of London!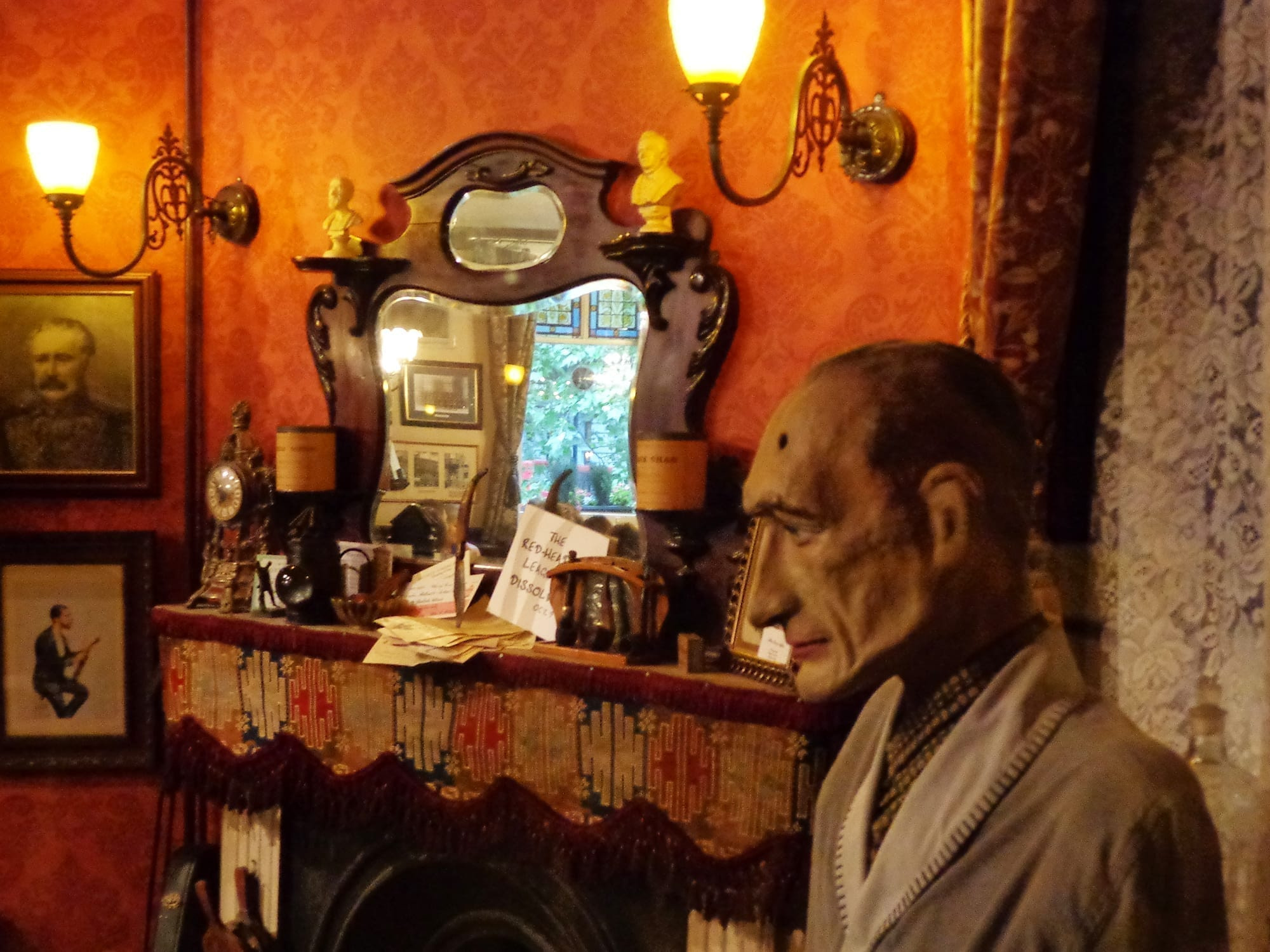 Sherlock Holmes London Walking Tour Details
How long is the Sherlock Holmes London walking tour?: The walking part takes about 1-2 hours, depending on how much time you take to walk and stop at each location. The Sherlock Holmes Museum itself takes about an hour. So a total of 2-3 hours should be allotted. This estimation doesn't include the Sherlock Pub as it'll depend on their service time.
Is it a difficult walking tour?: There aren't any big hills or steep inclines other than the short slope to the Sherlock Pub that I can recall. London is pretty flat, and you can do this tour at your leisure so it shouldn't be too much of an issue. It is 3.6 miles from start to finish. As you pass through Regent's Park from 221B Baker Street to Speedy's, I'd recommend taking a tube ride or taxi from Speedy's to Chinatown if you need to.
How far is it?:
Sherlock Holmes Museum to Speedy's: 1.2 miles
Speedy's to Chinatown: 1.3 miles
Chinatown to Piccadilly: .5 miles
Piccadilly to Trafalgar Square: .5 miles
Trafalgar to the Sherlock Pub: .1 miles
Want to remember this? Post this Self Guided London Sherlock Holmes Walking Tour article to your favorite Pinterest board!