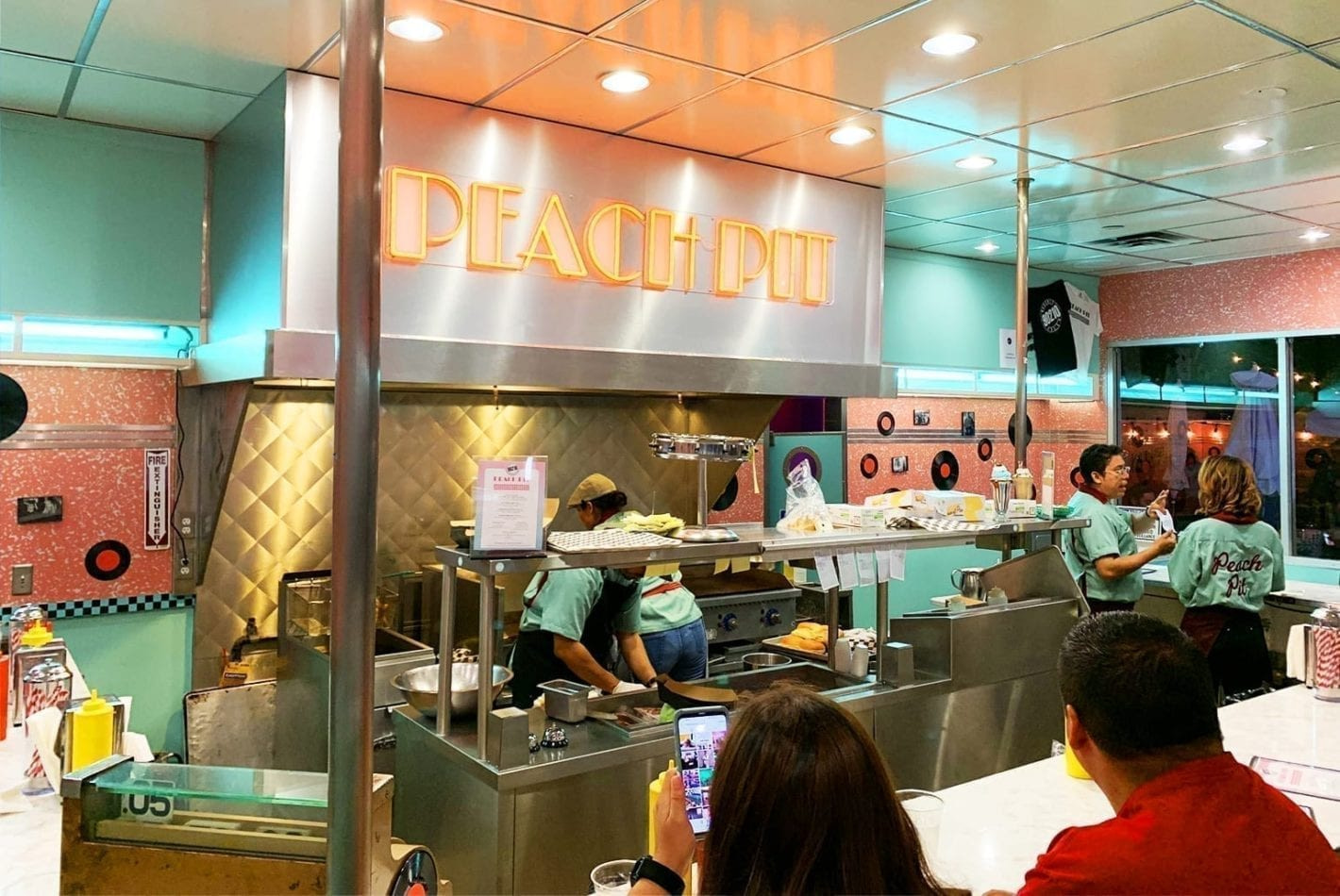 9 Nerdy Pop-Ups in Los Angeles to Visit
Pop-ups in Los Angeles are "popping up" so fast that it's hard to keep track! In the last month, I've gone to one for Stranger Things and last night to the Peach Pit 90210 in celebration of the return of Beverly Hills 90210. The Stranger Things one was only temporary, but the Beverly Hills 90210 location is here till September 30! Thought it is merely temporary, some of our Los Angeles local pop-ups like Scum and Villainy Cantina and the Beetle House LA have become permanent. Let's explore a few that have come, and sometimes stayed in Los Angeles this past year.
Peach Pit 90210
You likely heard about the opening of the Peach Pit a week or so ago. But at that time it was only open for a short time, merely 2 days! Well, guess what!?! It was so popular that they brought it back with the same folks who put together the Saved By The Bell and Good Burger pop-ups. The new and improved Peach Pit is charging patrons for the privilege of entering. Please note this as when we were seated on the patio outside, I heard a couple next to us that clearly didn't see that on the site when they booked the tickets. Food and drinks are extra!
The New and Improved Peach Pit
However, the Peach Pit 90210 now offers a selection of food instead of the small catered bites that the 2-day run had. The menu is small, but for someone like me who's trying to be more vegetarian, there were even some options. It featured the Mega Burger (which can we swapped with a vegetarian patty), Steve's Grilled Cheese, the Brandon (Veggie) SandWalsh, the Martin House Salad, as well as other options and sides. There was also a number of dessert options including pie, Peach Pie floats, and milkshakes.
If you were lucky enough to have made it during the 2-day run, you should know that they have since built out more photo ops as well. The photo ops include the Peach Pit 90210 After Dark nightclub, Wildcats Class of '93 graduation, a jukebox, phone booth, and a mini dining area. It's one of the most compact but well-coordinated pop-ups in Los Angeles I've been to.