One of the most highly anticipated events on my trip to Europe was the Sherlock Holmes Museum in London. I had missed 221b Baker St on my last trip and was determined not to miss it again! With all the hullabaloo over BBC Sherlock, Elementary, and Robert Downey Jr.'s films, I was nervous it would be more of a tourist trap than ever! I can happily report that it was not. So, the Sherlock Holmes Museum, is it worth it?
As you probably already know, Sherlock Holmes' address is 221b Baker Street, and so is the museum's. Yes, 221b Baker Street does truly exist. The museum was the first stop on my self-induced Sherlock tour of London.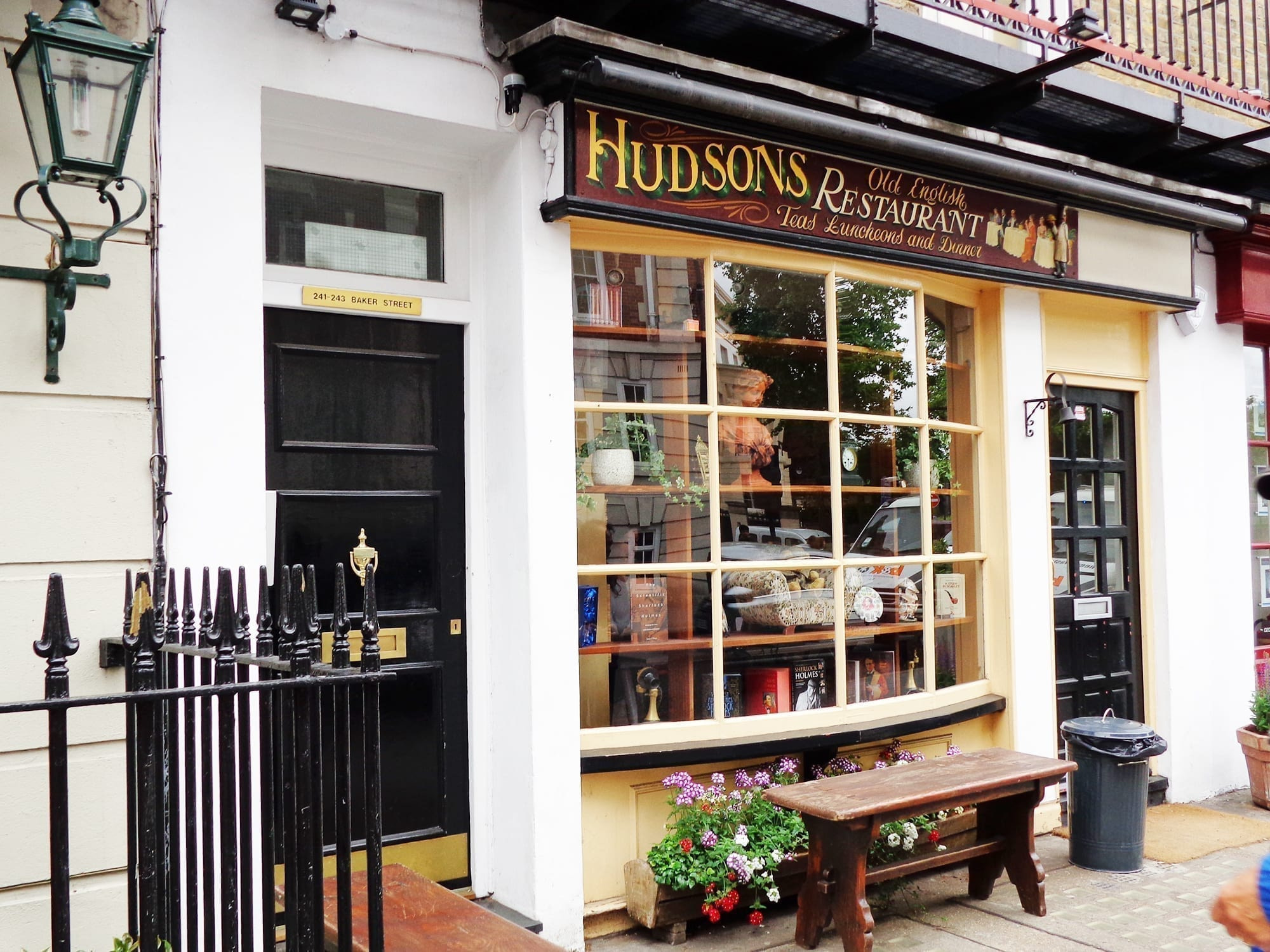 Getting Sherlock Holmes Museum Tickets
The 221b Baker Street Museum was close to my YHA hostel so I walked there. It's a pretty bustling street, being that it's near Madame Tussauds and Regent's Park. When you arrive, go directly inside the Sherlock Holmes Museum shop to purchase your ticket, then go outside to wait in line.
Sherlock Holmes Museum ticket prices are £15 for Adults, and £10 for Children (under 16yrs). As a note, they do not offer tickets online. You must buy them at 221B Baker St by cash, credit, or debit card. You also can't book in advance. It wasn't jam-packed when I went, so I wouldn't worry too much about this. However, since the writing of this post a few people have mentioned two hour waits, so you may want to show up early.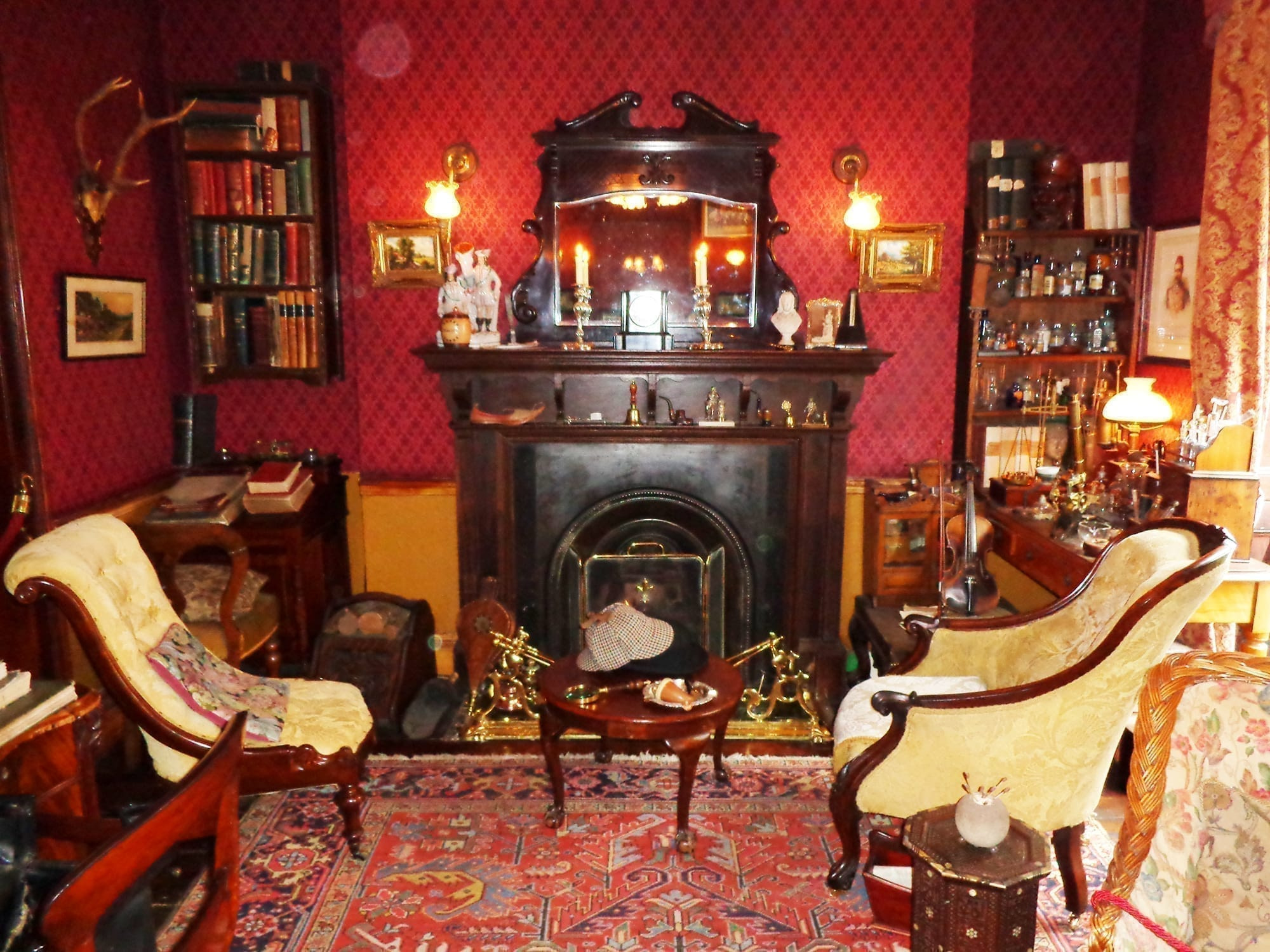 Visiting 221b Baker St
The Sherlock Holmes Museum in London is a small building, so they only let a certain amount of people in at a time. Honestly, I truly appreciate this because I hate being too crowded. Too many places cram people in and it ruins the experience. Bring an umbrella in case it rains because there's no covering for you to stand under while waiting. Seventeen steps up and you have reached Sherlock Holmes' apartment. If you're like me and have actually read the books, you will actually count those seventeen steps! Dorky, I know. #sorrynotsorry
Upon reaching the living room, you can see his famous deerstalker, magnifying glass, and pipe on the small table in the middle. You can tell a real fan and ardent researcher of Sir Arthur Conan Doyle's books took the time to think about everything in the flat. You'll notice yet another deerstalker on his bed below.
Inside Sherlock's Apartment
Pictured above is Sherlock's room and you'll notice that there's an incredible amount of detail here. I know it's a bit hard to see in the pictures, you can click to make them bigger. Upon entering, you do feel that he could have lived in this very apartment.
It was a boarding house during Sherlock's time so it's very accurate to the Victorian period. What impressed me most was that there are references to most of Sherlock and Watson's adventures. For example, "A Scandal in Bohemia," which is one of my favorite stories, is represented amongst others. The photo wall picture above features real criminals from London's history.

There are also lots of letters from Sherlock to Watson, as well as other handwritten notes. I liked the way they set up the scene below with his magnifying glass. They let you take pictures of everything, and if you need help, there was always an employee nearby. All of the employees were dressed in period clothing so that was a lovely touch as well.
You could literally spend all day reading the little articles here at the Sherlock Holmes Museum. I do apologize, I forgot to take a picture of Watson's room upstairs, but hey, you've got to have some surprises for when you go to this fantastic 221b Baker Street Museum, right?

Pictured below is a close-up of Mr. Holmes' desk. You can see his bag, ink wells, and signs that he's been doing a bit of scientific testing lately. I wonder what he's discovered today?
The Sherlock Holmes Museum Shop
Finally, the man himself! It's a pretty nice bust of our high-functioning sociopath! I wish they would have sold mini versions of these in the Sherlock Holmes Museum shop! After you leave the apartment, you can go back to visit the gift shop where you bought your ticket. It's a bit pricey, but what souvenir shop isn't?
They have a large assortment of souvenirs and their mail-order catalog contains the most extensive collection of Sherlockian gifts in the world! So you'll absolutely be able to find something for your Sherlockian friend or family member.
A Review of 221b Baker Street Museum
Lastly, my favorite photo I took while leaving the Sherlock Holmes Museum in London. As I was the last one out, I was able to get a clear shot of the windowpane above the door, 221b Baker St. So, is the Sherlock Holmes Museum worth it? It was absolutely worth it! It does focus much more on the books than the film and television incarnations, as it should! They have done Sir Arthur Conan Doyle proud as well as this Sherlock Holmes Museum reviewer!
Sherlock Holmes' Address and Museum: 221b Baker St, Marylebone, London NW1 6XE, United Kingdom
Hours: 9:30 am to 6 pm every day (except Christmas Day, 25th December)
Want to remember this?
Post this Is the Sherlock Holmes Museum in London Worth it? article to your favorite Pinterest board!