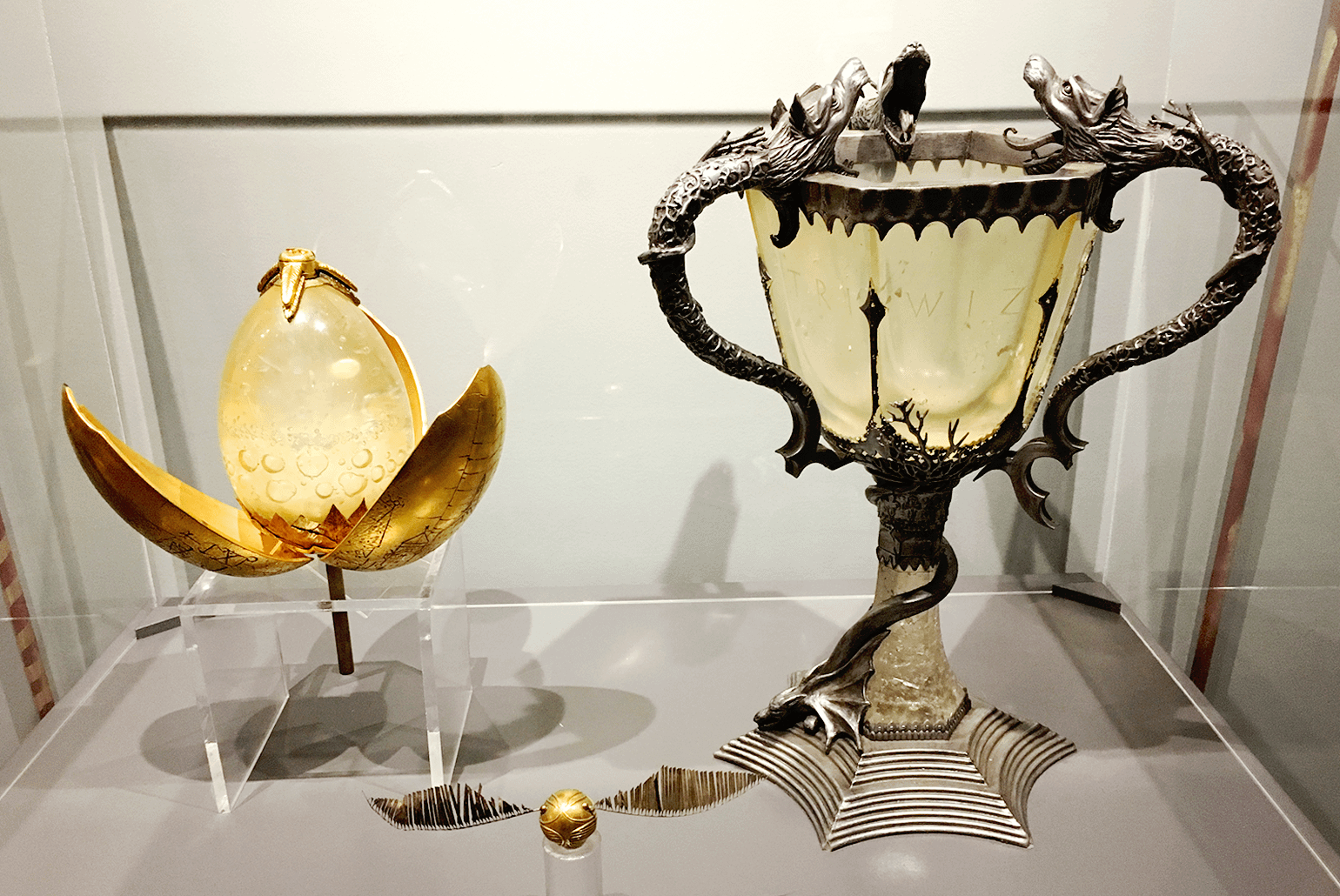 Visit the Warner Brothers Studio Tour Hollywood Archives
I don't talk about my "day job" much on here, and while I'm still on #saferathome orders, I thought I'd share a bit about it. I work on a TV show which is produced by Warner Brothers, which grants me the luxury of being able to visit the Warner Bros. Archives as I wish. If you've done the Warner Brothers Studio Tour in Hollywood, you've likely visited the Archives already. However, they do update them, so maybe you'll see something below you haven't before. And I'll leave the best for last, the part of the Warner Bros Studio Tour which includes Harry Potter!
The Warner Brothers Studio Tour in Hollywood
I should mention, I have not done the official studio tour, but I've done pieces of it as a perk of being an employee. The Archives happen to be my favorite part as they always showcase nerdy films I love! There is much more than just the Archives to see on the official tour, so I've listed the Studio Tour offerings below. If you have other interests or want to see more, extensive tours are available. What I've listed below is the basic tour, the Warner Brothers Studio Tour ticket prices increase for the more extended tours.
Backlots and Sound Stages
Enter the Batcave – Batmobile Collection (see more Batmobiles at the Petersen Museum)
Stage 48: Script to Screen
Friends – Central Perk Set
The Big Bang Theory Sets
Central Perk Cafe & Studio Store
The Studio Tour Duration: About 2 hours guided + 1 hour self-guided
Warner Brothers Studio Tour Ticket Prices: $69 for adults (13+) and $59 for a child (8-12). If you purchase them online, you save $3 per ticket.
The Warner Bros. Studio Tours are available in English, Spanish, French, Mandarin. ASL interpreted tours are also available upon advanced request.

Taking a Hollywood Studio Tour
As the official website for the Warner Brothers Studio Tour in Hollywood says, "explore where Hollywood is made." As an employee who does a portion on my work just a building over from the Archives, you really can't get closer on a Hollywood studio tour! I've even brought actresses and actors over to the Archives before upon their request. So you never know who you'll see while strolling the lot!
Warner Brothers is one of the busiest working studios in Los Angeles. The numerous films and tv shows they've created have been entertaining the world for over 95 years! I've been lucky to work for the studio for 4 of those years.
DC Universe: The Exhibit
If you're a comic book nerd like me, you'll love this part of the Warner Bros. studio tour. It focuses on the most recent DC films, having just recently updated to include Aquaman and Wonder Woman!
On the tour, you get to see the intricate details of Aquaman's armored suits as well as other characters. To be quite honest, I'm no Aquaman fan, so I always head over to the Wonder Woman section as I'm eagerly awaiting the new film to be released.
In this part of the Archives, you get to see the real costumes used during filming and learn about the set design of the incredible film. Everything from authentic props (Wonder Woman's Lasso of Hestia, sword, and tiara) to photo ops with her sword are part of this exhibit. You can see the costumes of Diana Prince/Wonder Woman (Gal Gadot), Steve Trevor (Chris Pine), General Ludendorff (Danny Huston), Dr. Maru (Elena Anaya), Sir Patrick (David Thewlis) and others there as well.
The Wizarding World: Harry Potter and the Fantastic Beasts
My favorite part of the Archives has to be the Harry Potter tour section! In the Stage 48: Script to Screen part of the tour, there are some interactive Harry Potter exhibits, but this is the Potterhead section of the Warner Bros. Studio Tour. Here you'll get a good taste of the Wizarding World with real costumes, props, original storyboards, and characters from the Harry Potter and Fantastic Beasts films.
View this post on Instagram
On this Warner Bros Studio Tour, Harry Potter comes to life with props such as Dobby the House Elf. Let me tell you, in person, Dobby looks a bit scary (#sorrynotsorry). Wondering what house you belong to? You can even get sorted into a Hogwarts House with the Sorting Hat!
The photos you see here are just a bit of what the Archive has to offer. There are so many more costumes, props, and more on display!
Want to remember this? Post this Visit the Warner Brothers Studio Tour Hollywood Archives article to your favorite Pinterest board!