35 Ways to Learn About Amazing Women in History
Have you wanted to learn more about amazing women in history? While #StayingAtHome, this is the perfect time to check out podcasts, books, and online virtual tours, that shine a spotlight on the fascinating women of our past. Below you'll find some of my favorite ways to learn about famous females and not so famous ladies (that you should know!). Now, whether you are a fan of podcasts or more of a bibliophile, I have something for you! Find stories on the history of women empowerment. Discover more on women's roles in history. And generally, more about women in history than you probably did in history class!
Podcasts Featuring Famous Females (and some not so Famous Ladies)
If you're like me, you love listening to podcasts to and from work. Not that I'm doing much of that right now (#WFH). Podcasts are a great way not only to kill some time but also to learn something! As a note, not all of these are exclusively about women, but they are all fantastic podcasts. Take a listen and garner some knowledge of amazing women in history.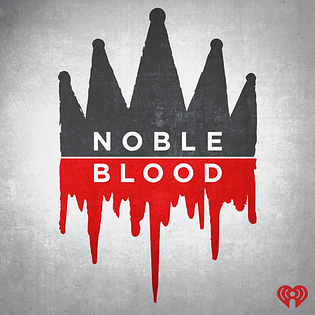 First on my list is Noble Blood. Though not exclusively about women, this fabulous storytelling podcast is one of my favorites! Noble Blood tells captivating tales about some of history's most fascinating royals. Everyone from Marie Antoinette of France to Wu Zetian of China to The Ice Queen of Russia is covered. "The world is full of ill-fated love affairs, bad decisions, and family drama, but for a monarch, the personal will determine the fate of nations. And when you're wearing a crown, mistakes tend to mean blood."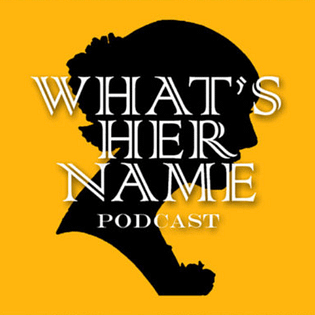 What's Her Name is a women's history podcast hosted and produced by academic sisters Dr. Katie Nelson and Olivia Meikle. Reclaiming forgotten females in history, these sisters tell the stories of "fascinating women you've never heard of (but should have)." Featuring interviews with guest historians, writers, and scholars, What's Her Name brings back the "lost" women of history. All while being funny and thought-provoking.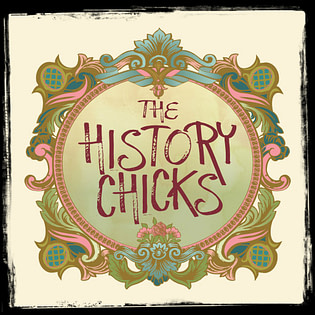 The History Chicks' mission is to introduce female characters from history, factual or fictional. The podcast episodes go into detail about the challenges, failures, successes, and all the infamous moments of these females in history. Their show notes give a brief look at the life of the person they are discussing as well.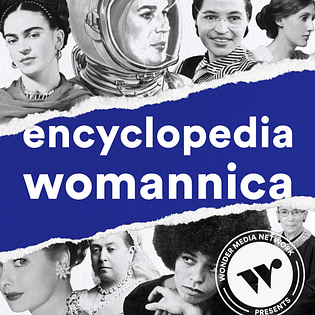 If you ever wondered where the women were in your history textbooks, then this is the podcast for you. In just five minutes a day, Encyclopedia Womannica covers different women role's in history from various periods. "We're telling the stories of women you may or may not know — but definitely should."
Hosts Alicia and Lauren discuss a different 'deviant' woman from history, fiction, mythology, and the contemporary world each episode. Women who weren't afraid to break the rules, explore, or challenge their way of life. Taking a good look at the "complexities of women's stories and reflecting on the bigger social and cultural issues that influence them." If you're looking for more on the history of women empowerment, check out this podcast.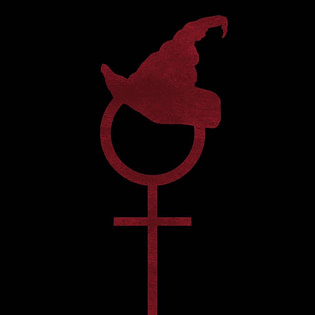 The Of Witches and Women podcast is about incredible women, both real and mythological. Take a moment to learn about the lives of fierce and fascinating women, witches, goddesses, and monsters of Ancient Greece and Greek mythology. These famous females are sure to intrigue!

Though women make up half the world's population, their stories are seldom found in history books. Sidelined as just the wives of men, childcarers, and not much else. Yet there have been female Pharaohs, warrior princesses, pirates, and revolutionary and amazing women in history. The Other Half tells the "forgotten and ignored stories of the most powerful and influential women in history."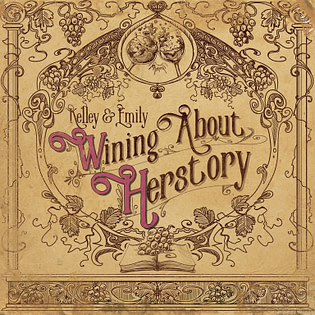 Listen to two long time friends take "wining" to the next level while discussing women's role in history. Kelley and Emily tell the stories of unsung ladies who have helped to shape our world. All while sipping a cheap bottle of wine (and who isn't doing that right now?). Filled with laughs, a few swear words, and incredible stories and fierce females.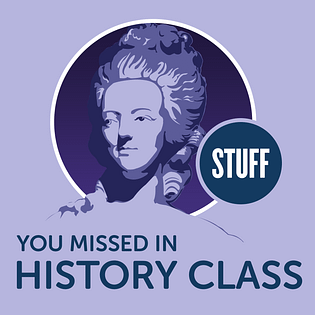 Last, but certainly not least, is another podcast that's not exclusively women, but still wholely worth the while! The Stuff You Missed In History Class podcast is a fun fact-filled show hosted by Holly and Tracy. They bring to light the greatest and strangest things you never heard in history class featuring some amazing women in history! The famous and not so famous ladies they cover are genuinely fascinating and will have you coming back for more.
Women in History Books to Check Out
Next, you'll find some awesome women in history books you can find digitally! These books cover a multitude of intriguing females to discover. I encourage you to digitally check these out to learn about some not so famous females as well as the famous ones. I've learned about some incredible ladies through these women in history books that I've never heard of before!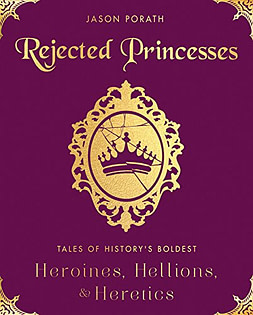 One of my favorite women in history books is Rejected Princesses by Jason Porath! It covers the tales of history's boldest heroines, hellions, and heretics! I first discover Rejected Princesses by listening to an episode of the Stuff You Missed in History Class podcast! Their website and book feature a series of amazing women in history with illustrations and writeups of their fascinating stories.
The theme of this book is that none of these women would make the cut for an animated kids' movies (sorry Disney). My favorite lady featured is Julie d'Aubigny: The Princess of the Opera!
Available On: OverDrive and Kindle
By the same author as Rejected Princesses, Tough Mothers focuses on history's most badass moms! Featuring fifty stories of incredible mothers from around the world, most of whom you've never heard of. Each story is accompanied by an illustration of these strong women and great female leaders in history.
Available On: Kindle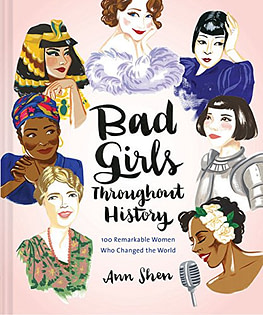 Another favorite of mine is the Bad Girls Throughout History book. It features one hundred remarkable women in history who have changed the world! This beautifully illustrated book features writers, activists, scientists, pirates, warriors, spies, and more. With its lovely portraits and fascinating essays on these historical women, it's a perfect addition to your digital bookshelf.
Available On: OverDrive and Kindle
The Good Night Stories for Rebel Girls is a children's book featuring one hundred bedtime stories. This book covers amazing women in history from the past and present. Illustrated by sixty female artists from around the world. If you want to teach your kids more about the history of women empowerment, order this book today.
Available On: Audible and Kindle
This incredible book covers amazing women in history from several periods, parts of the world, and different walks of life. It includes over a hundred articles about famous females and not so famous ladies. This book answers questions such as: "What made Catherine the Great so great? Who was the "Mother of the Atom Bomb"? Where in the world did women first gain the right to vote?" The chapters even include a quiz to test the knowledge you've learned.
Available On: Kindle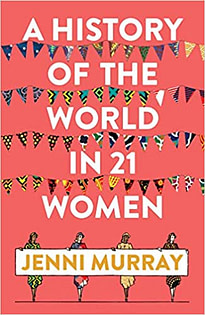 A History of the World in 21 Women celebrates the lives, struggles, and achievements of women who have shaped our world. For instance, famous females such as Joan of Arc, Hillary Clinton, Coco Chanel, Empress Dowager Cixi, Catherine the Great, Hatshepsut, Golda Meir, Frida Kahlo, Toni Morrison, Margaret Atwood, Madonna, and Marie Curie. These are some great female leaders in history!
Available On: Audible and Kindle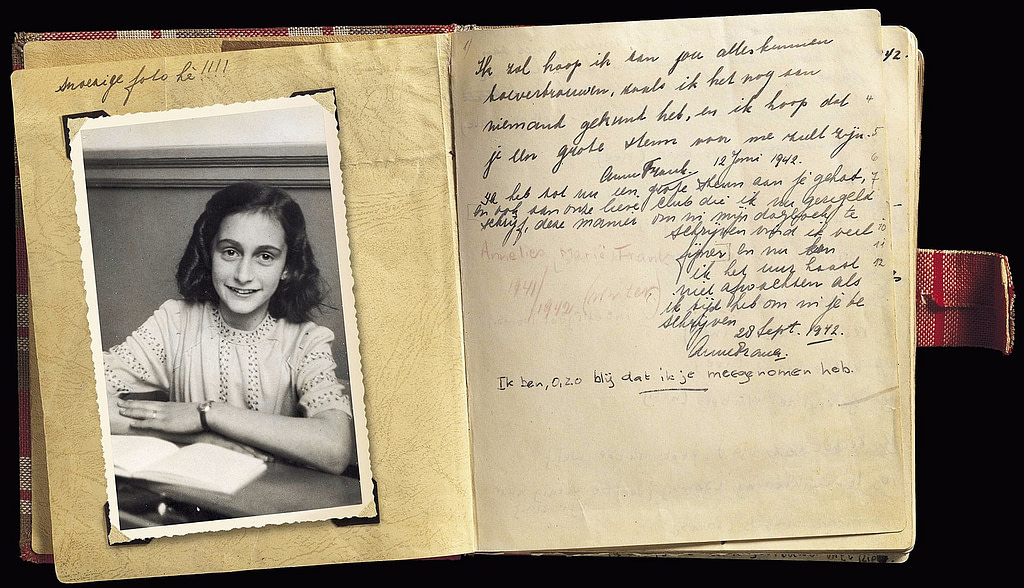 Google Maps Virtual Tours & Online Exhibits of Women's Museums
Now onto touring the world online through these Google Maps virtual tours! From the Netherlands to South Korea, you can see the world while learning about famous females and amazing women in history.
To visit these Google Maps virtual tours and online exhibits, click on the title of the museum you wish to visit. If the museum offers a virtual tour, you can click on the little orange stick figure in the header. Not all of them provide online virtual tours, but they all offer either art, photographs, online exhibits, or other content from their museum. I've noted which ones do virtual tours online for your convenience.
All of these online virtual tours and much, much more are available from Google Arts and Culture.
The Anne Frank House's mission is to care for the Anne Frank House museum and spread the message of Anne Frank's life and ideals.
I tried to do this Google Maps virtual museum tour. I was thoroughly confused about where I was in the house, and I'm pretty sure I never made it to the secret annex where she lived for 761 days. However, if you have Oculus, they have a VR tour of the Anne Frank House that may be much easier to navigate.
Offers an Online Virtual Museum Tour
Located in: Amsterdam, Netherlands
"The Feminist Institute's mission is to be the world's foremost online repository for the study of feminist documentation." Consisting of a comprehensive, digital archive of materials by influential feminist thinkers. If you're looking for more on the history of women's empowerment, this is the museum for you. Make sure to check out their Google Maps virtual tour.
Offers an Online Virtual Museum Tour
Located in: New York, NY, USA
The National Women's History Museum (NWHM) researches, collects, and exhibits women's social, cultural, economic, and political history. Utilizing innovative and engaging devices that include physical and online exhibits of amazing women in history. Make sure to also check out their Instagram account below!
Located in: Alexandria, VA, USA
The National Women's Hall of Fame is an American institution created in 1969, which was the location of the 1848 women's rights convention. Showcasing a pivotal place for women's roles in history and great female leaders in history!
Located in: Seneca Falls, NY, USA
Marie Curie was a physicist and chemist who conducted pioneering research on radioactivity. She was not only the first woman to win a Nobel Prize, but the first person and the only woman to win the Nobel Prize twice. Additional, she is also the only person to win the Nobel Prize in two different scientific fields! What an amazing woman in history!
The Musée Curie museum preserves the last laboratory and office of Marie Curie, Irène and Frédéric Joliot-Curie at the Radium Institute and all the related archives.
Located in: Paris, France
Ewha Woman's University Museum aims to preserve Korean cultural heritage. The museum contains an extensive collection of Korean cultural heritage items dating from prehistoric times to the current day. That includes archaeology, history, folk art, and modern and contemporary art.
Located in: Seoul, South Korea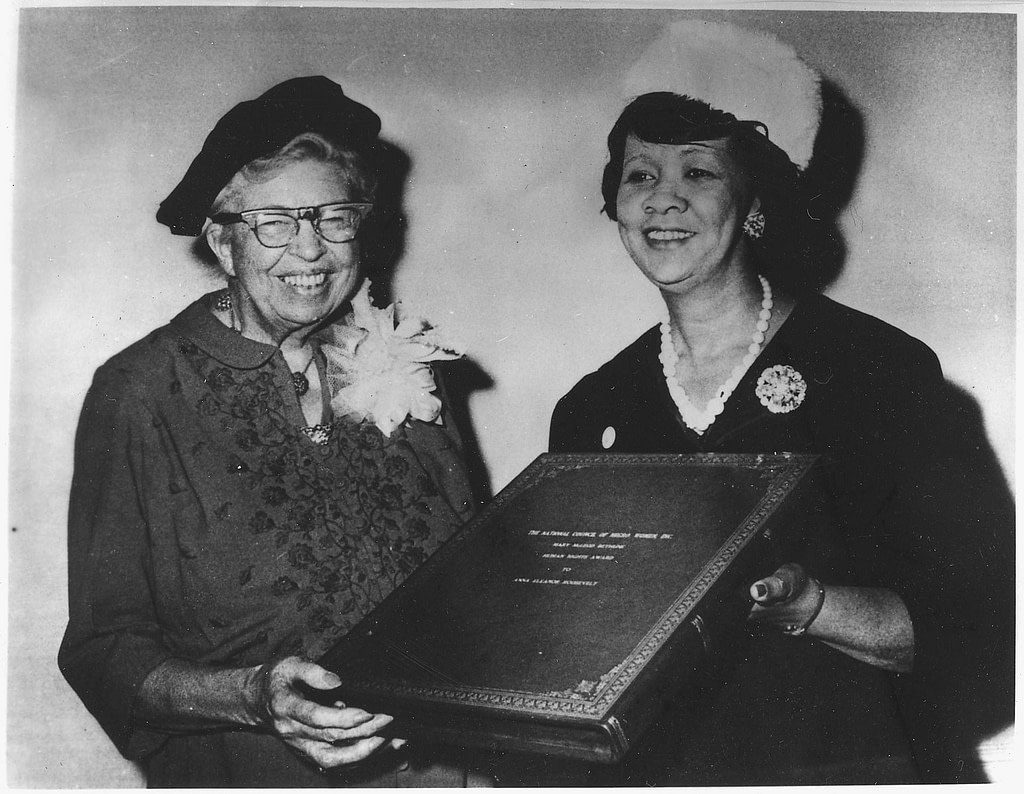 Eleanor Roosevelt National Historic Site preserves the cottage at Val-Kill, the home of First Lady Eleanor Roosevelt. It is the only National Historic Site dedicated to a first lady. Showcasing her private and public life, this is a Google Maps virtual tour I plan on doing!
As the niece of President Theodore Roosevelt and the wife of President Franklin D. Roosevelt, she became an important and famous female in history. Eleanor Roosevelt became a successful social activist, party leader, teacher, and journalist. She was influential in championing domestic social reform, economic justice, and human rights. She believed citizenship demanded participation, saying, "We will be the sufferers if we let great wrongs occur without exerting ourselves to correct them."
Offers an Online Virtual Museum Tour
Located in: Hyde Park, NY, USA
The Center for American Women and Politics (CAWP), is the leading source of scholarly research and data about American women's political participation. With the mission to promote more extensive knowledge and understanding about women's roles in politics and government, as well as enhancing women's influence and leadership. If you're interested in stories about women pursuing the Presidency, I'd recommend checking out this exhibit.
Located in: New Brunswick, NJ, USA
Glasgow Women's Library is the only Accredited Museum in the United Kingdom dedicated to women's lives, histories, and achievements. The Glasgow Women's Library boasts an extensive collection of historical and contemporary artifacts (e.g., Suffragette memorabilia, Scottish Women's Liberation newsletters) and archive materials making for a perfect Google Maps virtual tour!
Offers an Online Virtual Museum Tour
Located in: Glasgow, Scotland
The Feminist Library contains a substantial collection of feminist and Women's Liberation Movement literature. This fantastic museum has been supporting research, activist, and community projects since 1975. Importantly, it is run only by volunteers who have created and looked after one of the most important collections of feminist material in the UK.
Located in: London, England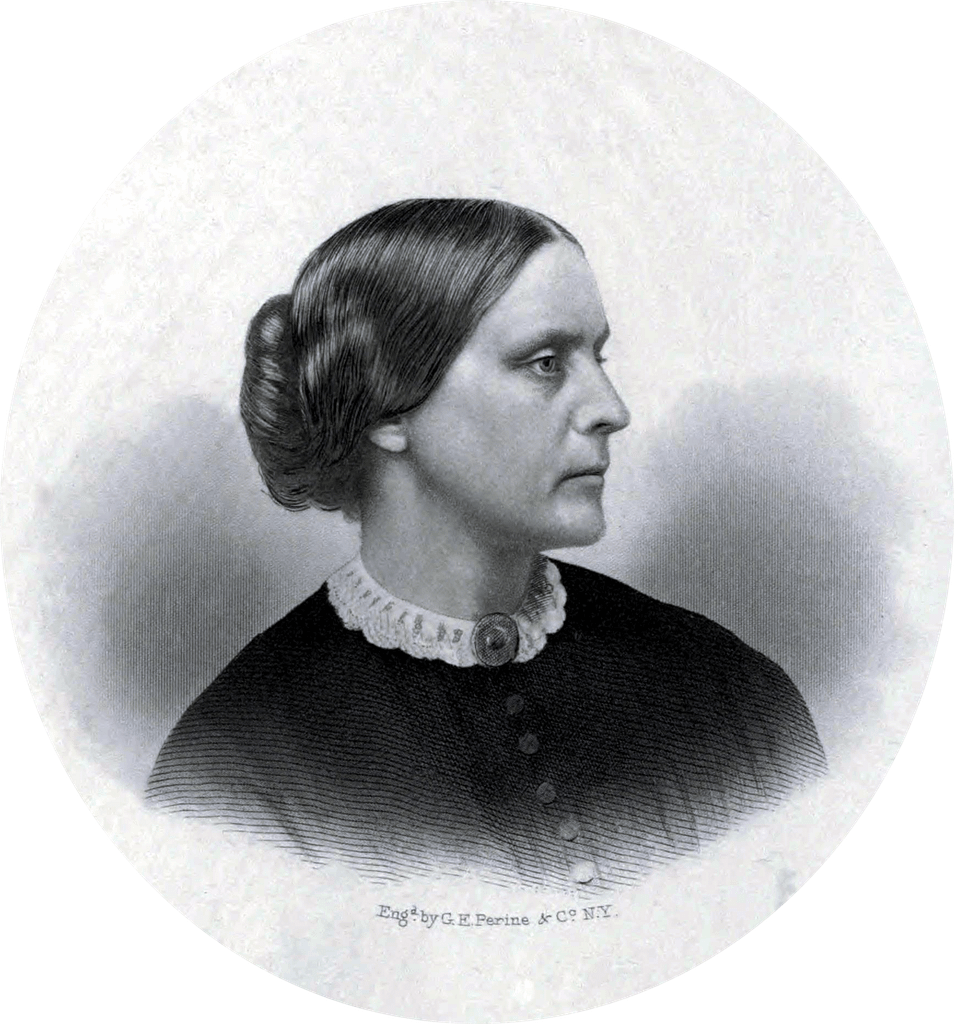 "The National Susan B. Anthony Museum & House shares Susan B. Anthony's life and work to inspire others to continue her work for freedom and human rights for all." Their aim is to keep her vision alive and relevant by preserving her National Historic Landmark home. Hosting a collection of artifacts and research materials directly related to her life and work, they have made these pieces of history available to the public.
This was Susan B. Anthony's home during the forty most politically active years of her life. In addition, it was the site of her famous arrest for voting in 1872 and the headquarters of the National American Woman Suffrage Association when she was its president. Susan B. Anthony was a great female leader in history!
Located in: Rochester, NY, USA
The Sookmyung Women's University Museum consists of relics from various fields: culture, art, archaeology, anthropology, folklore. With a particular focus on the history of women's lifestyle by collecting and exhibiting important relics.
They have a selection of exhibits such as Traditional Korean Women's Costume, Women, Lives and Thoughts, and The Past and Present of Korean Embroidery.
Located in: Seoul, South Korea
The Colorado Women's Hall of Fame highlights famous females with ties to Colorado. These amazing women in history have been featured since 1985. Their Hall has inducted one hundred and sixty-two visionary and trailblazing women from the past and present. Featuring teachers, doctors, scientists, politicians, social activists, bankers, newspaper publishers, philanthropists, aviation pioneers, humanitarians, and authors.
Located in: Denver, CO, USA
Watch Amazing Women in History on Youtube
Museum Videos on Youtube
Can't get to Vienna and visit the Sisi Museum? Don't worry, several museums and tourism boards have videos like the one above that cover some aspects of notable exhibits. It's an excellent way to get a walkthrough of a museum without leaving your home (if you can't find their Google Maps virtual tour above)! Search on Youtube for your favorite museums to find these sorts of videos.
Biographics
A recent discovery on Youtube is Biographics. He covers a ton of historical figures, some of which are famous females. In an average of eighteen to twenty-five minutes, he covers some of the key moments of these amazing women in history.
Lindsay Holiday
Lindsay Holiday's Youtube channel is filled with amazing women in history! Everything from Maria Theresa, Holy Roman Empress to a multipart series on Henry VII's mistresses, can be found on her channel.
The History of Women's Empowerment Online
Lastly, check out the following Instagram accounts and website for some quick stories on famous females in history! I love checking them out when I only have a quick minute or two! And here's a reminder to follow me on Instagram if you haven't already!
My favorite website for entertaining history is FYeahHistory! It tells the stories of the unsung sides of history. Helping to bring light to incredible forgotten heroes, heroines, and more. You'll find loads of stories of amazing women in history on this site. Here are just some of the latest…
Peg Plunkett – "How a 'fallen woman' became not only Ireland's most prolific courtesan but one of histories ballsiest bitches"
Jeanne De Clisson – "Strap in for the tale of Jeanne de Clisson, the gentile noble lady turned warrior pirate and traitor – Game of Thrones Cersei has nothing on this vengeful woman!"
Sarah Churchill's Revenge – "Discover the true story behind hit film The Favourite and how Sarah Churchill used her downfall to ensure Queen Anne was forever mocked by history"
View this post on Instagram
View this post on Instagram
Learning About Amazing Women in History
I do hope these Google Maps virtual tours, podcasts, books, videos, and accounts help you in learning about amazing women in history while you #StayAtHome! Learning at home is a great way to fill your time and gain some fantastic knowledge. Let these great female leaders in history inspire you!
What is your favorite way to learn? Do you have a favorite famous female?
Want to remember this? Post this 35 Ways to Learn About Amazing Women in History article to your favorite Pinterest board!