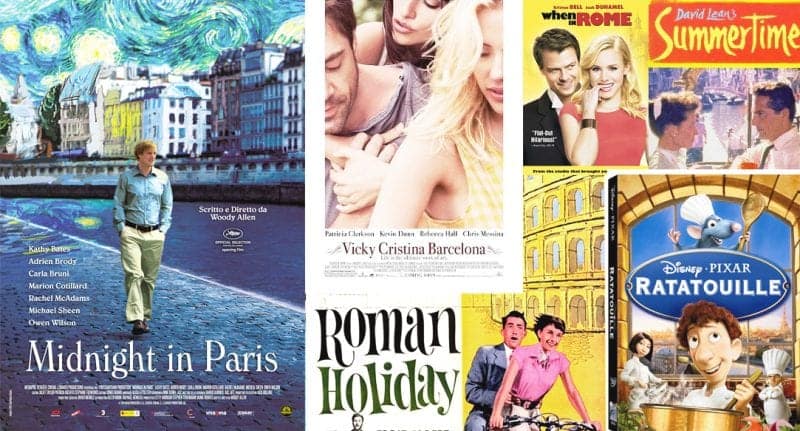 45 Movies Set in Europe to Watch Before You Travel
There are countless movies filmed in Europe, but this list encapsulates wanderlust for the countries across the pond. Movies set in Europe that paint a picture of the cities and towns across a magnificent continent. Films that make you want to buy a plane ticket and fly across the Atlantic! Alright, I'll stop yabbering on about movies set in European cities!
I leave for Europe in just two short weeks, so I hope this list inspires you as much as is does me! I've pulled these film descriptions from IMDB. A note, I could have added some beloved films like Mary Poppins; however, it was filmed on a sound stage in Los Angeles. I stuck to movies filmed in Europe instead of replicated elsewhere. I also only listed movies that had characters traveling in Europe. Else I'd be listing every movie made it Europe (with one or two exceptions in there)!
Movies Set in Austria
Austria, a German-speaking country located in Central Europe, is characterized by mountain villages, baroque architecture, Imperial Hofburg history, and Alpine terrain. Having now been to Vienna, its Danube River capital, which plays host to several beautiful palaces and Salzburg, home to Mozart and fantastic views of the Alps, I can say yes, the hills are really alive with music! An excellent place to film movies that take place in Europe!
The Sound of Music (1965)
A woman leaves an Austrian convent to become a governess to the children of a Naval officer widower.
Head to Salzburg, and there are tours built around this travel movie! It's one of my favorite movies set in Europe.
Rated: G
Movies Set in Belgium
Belgium, officially the Kingdom of Belgium, is a country in Western Europe. Bordered by the Netherlands, Germany, Luxembourg, and France. Though I haven't been there, I look forward to it one day!
In Bruges (2008)
Guilt-stricken after a job gone wrong, hitman Ray and his partner await orders from their ruthless boss in Bruges, Belgium, the last place in the world Ray wants to be.
Rated: R
Movies Set in the Czech Republic
Another place I've yet to travel to! Though if you can guarantee one Matthew Goode, I'm sure I can find a plane ticket in the next two minutes! The Czech Republic includes the historical territories of Bohemia, Moravia, and Czech Silesia.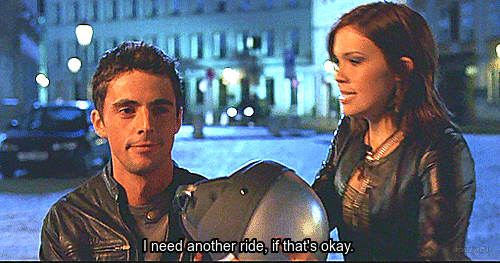 Chasing Liberty (2004)
Anna wants to be like other eighteen-year-old girls her age. But she's the President of the United State's daughter and always guarded. In Prague, he breaks a promise to her, which leads her to run away with a stranger to see Europe.
If you haven't already guessed, Chasing Liberty is a favorite of mine. Making it a must on my movies set in European cities list not only because I'm nostalgic for it, but because it covers several beautiful locations!
Rated: PG-13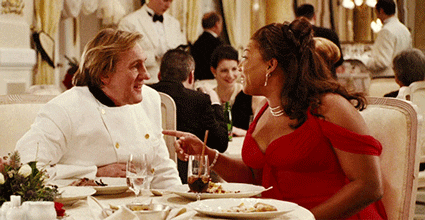 Last Holiday (2006)
Upon learning of a terminal illness, a shy woman decides to sell off all her possessions and live it up at a posh European hotel.
Rated: PG-13
Movies Set in Denmark
Denmark is a Scandinavian country consisting of the Jutland Peninsula and numerous islands. Copenhagen, the capital, is home to royal palaces and the colorful Nyhavn harbor. Home to the Tivoli amusement park, which inspired Walt Disney, and the iconic "Little Mermaid" statue. As well as the writer Hans Christian Andersen's hometown. Another one to add to the bucket list as it's a fantastic place for movies that take place in Europe!
Copenhagen (2014)
While trying to track down his grandfather in Denmark, a surly Canadian strikes up a friendship with a teenage waitress who agrees to serve as his translator and guide.
Rated: Not Rated
Movies Set in England
England, the birthplace of Shakespeare and Stonehenge, is a country in the British Isles bordering Scotland and Wales. The capital, London, is the home of Parliament, Big Ben and the 11th-century Tower of London. Featuring other large cities such as Manchester, Birmingham, Liverpool, Bristol, and the university centers of Oxford and Cambridge.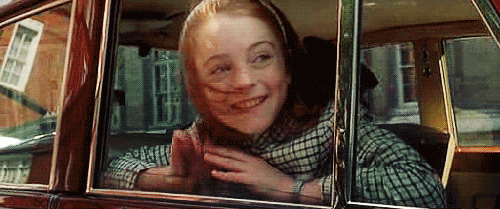 The Parent Trap (1998)
Identical twins Annie and Hallie, separated at birth and each raised by one of their biological parents, later discover each other for the first time at summer camp and make a plan to bring their wayward parents back together. While this takes place both in the USA and England, it's a great travel movie!
Rated: PG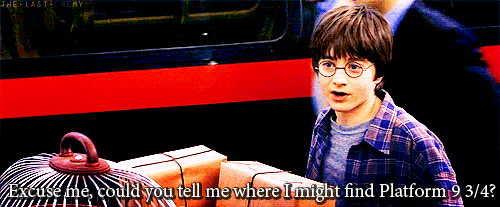 Harry Potter and the Sorcerer's Stone (2001 + the sequels but I won't count those)
An orphaned boy enrolls in a school of wizardry, where he learns the truth about himself, his family, and the terrible evil that haunts the magical world.
Rated: PG
Notting Hill (1999)
The life of a simple bookshop owner changes when he meets the most famous film star in the world.
Oh, you're wonderful Julia Roberts!
Rated: PG-13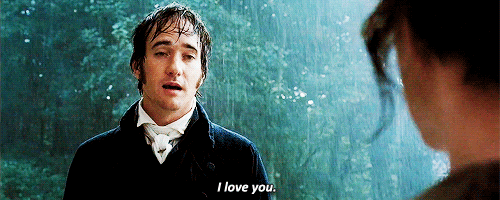 Pride & Prejudice (2005)
Sparks fly when spirited Elizabeth Bennet meets single, rich, and proud Mr. Darcy. But Mr. Darcy reluctantly finds himself falling in love with a woman beneath his class. Can each overcome his or her own pride and prejudice?
How can I not add at least one Jane Austen to my movies that take place in Europe list?
Rated: PG

Paddington (2014)
A young Peruvian bear travels to London in search of a home. Finding himself lost and alone at Paddington Station, he meets the kindly Brown family, who offer him a temporary haven.
Rated: PG
Paddington 2 (2017)
Paddington (Ben Whishaw), now happily settled with the Brown family and a popular member of the local community, picks up a series of odd jobs to buy the perfect present for his Aunt Lucy's (Imelda Staunton's) 100th birthday, only for the gift to be stolen.
Rated: PG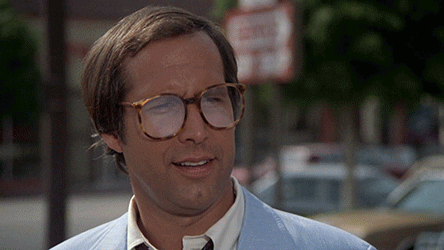 National Lampoon's European Vacation (1985)
The Griswolds win a vacation tour across Europe, where the usual havoc ensues.
Rated: PG-13