How to Pack Light for Europe in Summer
Need help packing light for Europe? Don't worry! I've got you! Before you even get to the Guinness Storehouse, Buckingham Palace, or Versailles, you'll be packing up that suitcase for Europe! That includes selecting the essential outfits and the best travel purse for Europe! For me, this wasn't such a daunting task until the final weeks. I started a pile in my room months before of little things that I wanted to bring along. Now all I had to do was decide what I wanted to wear on my adventure!
I definitely had to pack light for my time in Europe as I was bringing only one suitcase and staying in hostels. Some of you are carry on bag people. That's perfectly fine! But I was going for three weeks and wanted to have more options. However, you can adapt this list for carry on luggage. Whether you need a packing list for Europe travel in spring, summer, fall, or winter, this will help you out. I promise!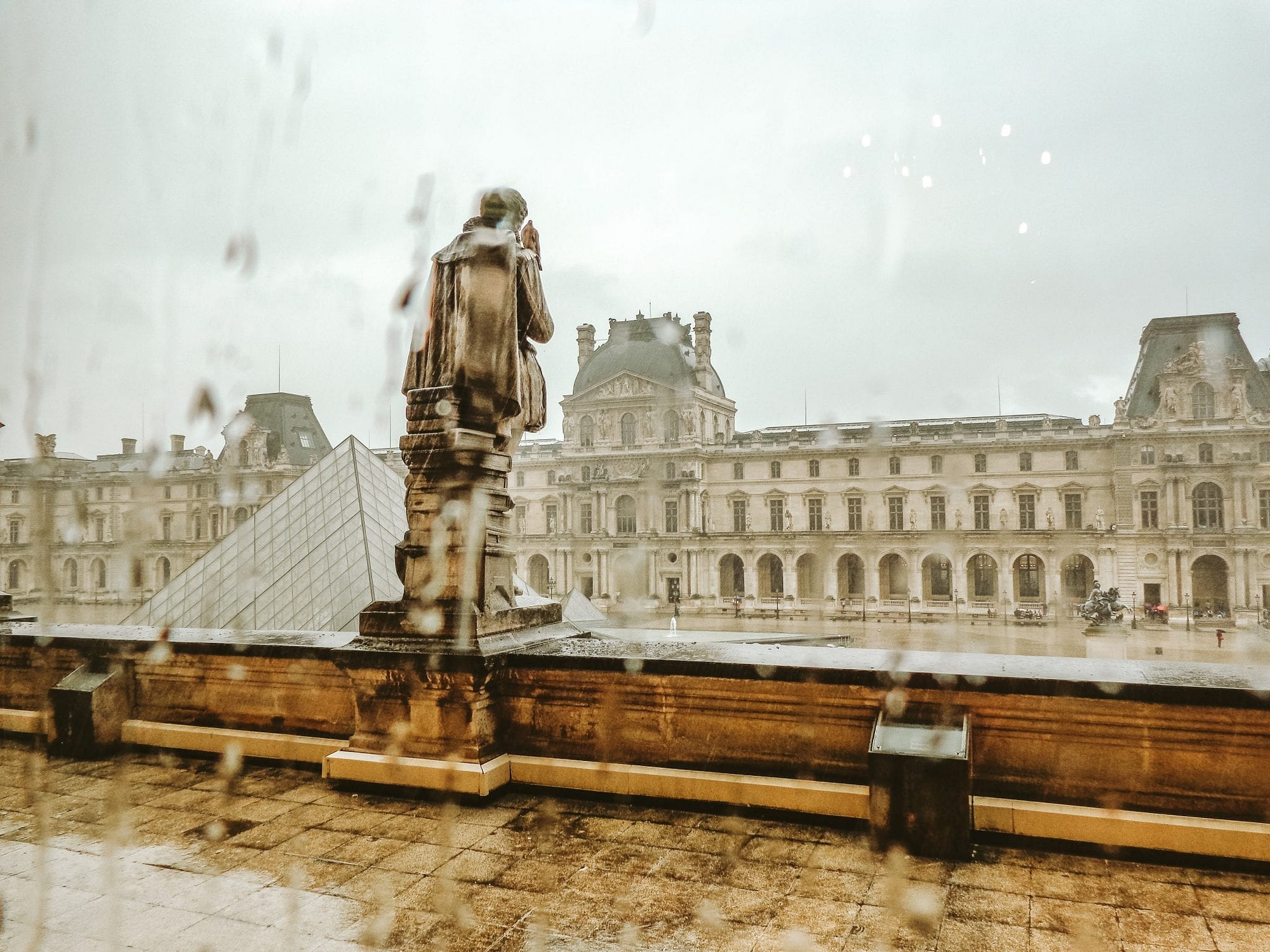 Weather Forecast
First and foremost I'm going to say that you should check the weather before you go! Don't rely on your cousin, who happens to be in Europe just a mere couple weeks before you for the weather report! Else you will wind up being cold in England like I was. Also, check the weather in all the locations you will be visiting. It will differ by country more than you think.
As you can probably tell I under-packed for my trip by my rant. Luckily, the Oxford Street shopping district was there to save the day! Of course, I wouldn't recommend spending your whole travel budget on shopping, so really only do this for essentials you forgot.
Here's a list of what I should have packed, so you won't make the same mistake when picking travel outfits for Europe.
Must-Haves for Your Trip!
2 pairs of Jeans (preferably one nicer pair, such as black)
Water-proof jacket (it does rain in the summer, especially in Paris and Vienna)
Boots (make sure you've waterproofed them)
2 Long sleeve shirts
Light sweater/cover-up/cardigan (you can wear with multiple outfits)
Now, of course, this isn't all I packed, but it is the items I missed when I was there. I only went with one pair of jeans (luckily black), a light jacket, a pair of sneakers and flats (I wore out both by the end of the trip), one long sleeve shirt (that also got worn out), no sleeve shirts, shorts, and a skirt. Some of the later items I didn't even wind up wearing.
Fun Female Travel Outfits for Europe
You've probably surmised that this is mostly geared towards women's travel clothes for Europe, so you can skip this section if you like fellas. The pieces I was happiest I brought were the two pairs of heels (nude and black, yes I wore both), a fedora, and 4 dresses (2 of which I didn't wear, but at least I had options). I did also bring a small black clutch I never used. Stockings, nude and black, are a must if you are going to wear skirts, it's too cold in London to go without!
Shoes for Traveling Around Europe
You should also think about what you will be doing there so you can correctly pick your outfits. If you're the kind of person who plans on adventuring all day, then plan accordingly (sneakers, good ones). Or if you are more like me and plan on going out at night, bring dresses and heels. A warning, if it's a Paris packing list you have in mind, please note they have cobblestones. They aren't even fun in sneakers, so be careful! I'd also recommend insoles as they help to support your feet.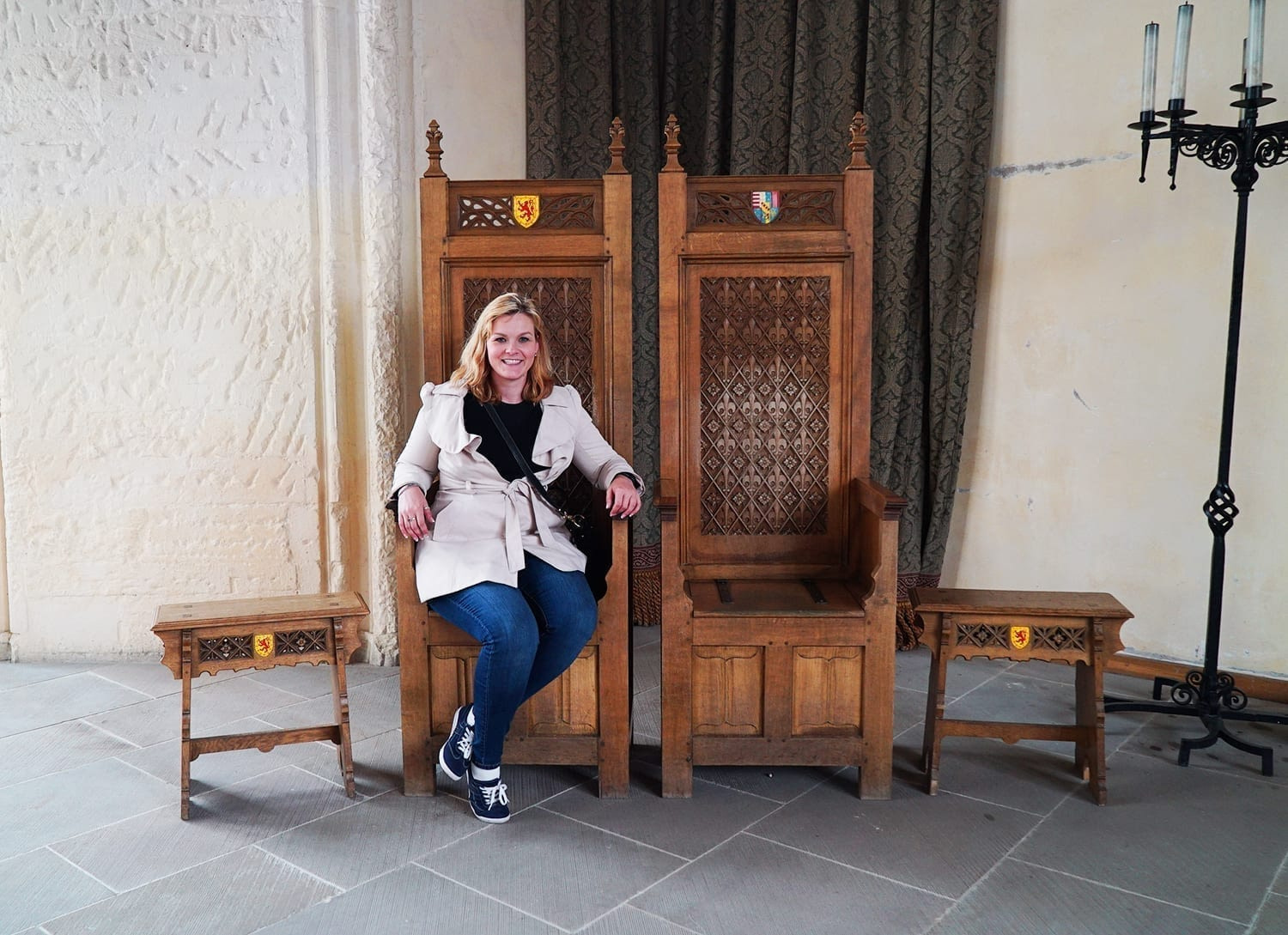 Top Travel Tips for Packing Light for Europe
I know this sounds like a lot, but I fit it all in one medium-sized suitcase. You really do not need more than one suitcase! Make sure you can lift it as well. You don't want to be dragging around a ton of weight, besides the airline will charge you extra for that! If you have trouble fitting your clothes, you've either packed too much or packed incorrectly.
Try rolling your clothes, I did this for my dresses to get the least amount of wrinkles and it really helped. This is not just a pack for Europe hack, it's a pack for everywhere hack! You should also lay everything out and see it on your bed or floor. It's easier to see this way what you do or don't need.
Best Travel Purse for Europe
As for my main bag, I chose something that was very versatile, a black Steve Madden Crossbody
bag. The one pictured above isn't my Steve Madden Crossbody, but it's pretty darn close. Cross-bodies are the best travel purses for Europe because they are safer. It's harder to steal if it's across your chest.
I'm not a fanny pack kind of gal so this was the perfect option for me. I also fit everything I needed in there, passport, journal, money, self-made travel guide, sunglasses, and the usual items as well. I love my Steve Madden Crossbody bag so much that I actually wore it out on my travels and have had to get a new one.
Complete Europe Trip Packing List
5 short or no sleeve tops
2 pairs of Jeans
1 pair of shorts
1 Water-proof jacket
1 pair of boots
1 pair of sneakers
1-2 pairs of heels
1 Hat/fedora
3 dresses
2 long sleeve shirts
Light sweater/cover-up/cardigan
Stockings
1 crossbody bag
I hope this helps you figure out what to pack for Italy, France, England, Ireland or any other European travel destination you are off to! Let me know if you have any questions by commenting below.
General Packing Tips: Top Tips for Packing The Right Way for Your Next Trip
Want to remember this? Post this How to Pack Light for Europe in Summer article to your favorite Pinterest board!