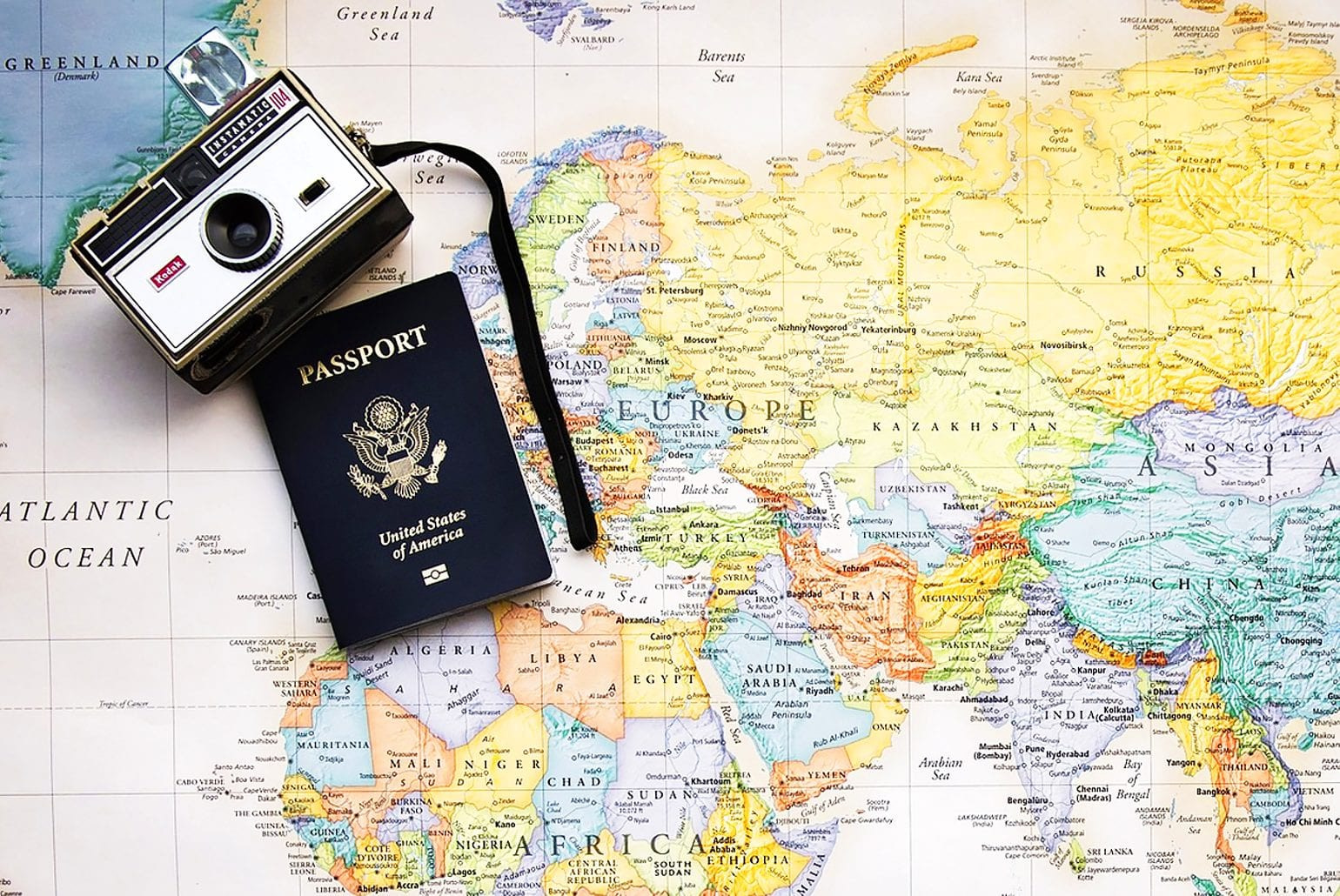 26 Things to Do Before Traveling Anywhere
Aside from the usual pack your bags, book hotels, and such, there are things we sometimes forget about. So having a things to do before traveling list is an excellent way to do a check! Especially if you don't have months and months to think about it. As I'm all about budget travel, I want to spend my hard-earned money on seeing castles and museums, not little things like fees and travel-size toiletries! I'm pretty sure you want to as well. So you'll find a number of tips below from Capital One travel deals to the best international debit card to currency exchange! This post is a quick travel list of things to do before traveling!
1. Put Your Mail on Hold
Put your mail on hold so that it doesn't pile up in front of your door or in your mailbox. Aside from the eyesore of having a pile, you do this so that no one knows you're not home. I've luckily never been robbed *knocks on wood*, but everyone knows if you have a pile of mail sitting for days and days, you're likely not home. You can put your mail on hold on-line for most locations using the USPS hold mail.
2. Alert Your Bank
Let your bank and/or credit card company know that you'll be away. Else they may freeze your account when they see a charge from an out of the ordinary location. The last thing you want is to get halfway around the world and have no access to money! You can do this online or by phone with your bank or credit card company. It's a must for your travel to-do list!
3. Plan Your Currency Exchange
While you can also get the local currency before you travel. I tend to wait until I get there. I don't like carrying a load of cash with me around, and the US exchange rate usually isn't the greatest. Here are some fantastic tips from Rick Steve's on cash and currency.
4. Best Credit Cards for Traveling Internationally
Check if you'll get charged for using your credit card internationally. If so, you may want to switch to another card without fees. Before going to Europe, I had to figure out the best way to deal with how I'd pay for everything. When I went to Vancouver a few years ago, I stupidly neglected to research international credit card fees.
Needless to say, I came home with about $35 in charges. Mind you, I was only there for a few days! Imagine if I had been there for longer! So, to avoid my mistake, make sure to do your research before your trip on the best credit cards for traveling internationally. It's a must for your travel to-do list!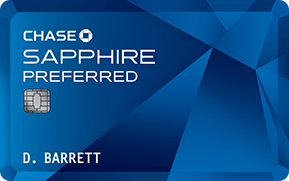 I found that the Chase Sapphire card charged no international fees. Making it an excellent credit card for traveling internationally.  The card is free for the first year, $90 every year after that. You can, of course, cancel the card before the first year to avoid paying if you're only getting it for a trip. Chase also had a deal on the card, spend $2,000 in the first three months, and get $400 back. I definitely was going to spend that, between costs for my Aunt and I, so this was great news for me! The card was easy to use in Europe. I only had one problem at a small boutique shop in Paris.
Update – Capital One Travel
I have since moved to the Capital One Venture Card and really love it! For spending $3,000 in 3 months, I got $500 worth of points back. I was also able to capitalize on the Capital One travel deal with Hotels.com where I got 10x the points on hotels booked through a particular link. This Hotels.com deal is now over, but I was able to rack up a lot of points while it lasted! I was able to get over 75,000 points which is $750 worth of points with these Captial One travel deals!
5. Best International Debt Card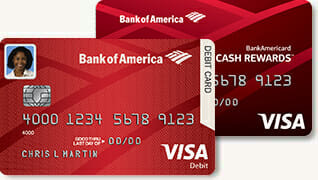 For my international debit card, I opened a Bank of America debit card account, which allowed me to make cash withdrawals without fees. With this account, you can only make transactions online or at the ATM, however. You also can't transfer money between banks on your iPhone. They haven't found a secure way of doing this yet. So if you're only bringing over your iPhone, not a laptop, make sure to transfer all the money you'll need before you go!
Bank of America has several international partners such as Barclays and BNP Paribas, so they won't charge you any extra fees when withdrawing, making it an excellent international debit card. Do check the Bank of American international partner list before you go, because they don't have partners everywhere. There were tons of these banks in London and Paris. However, in Ireland, they unfortunately didn't have a partnership with Bank of America. Luckily, I only visited the ATM there once, so it wasn't too much of a ding to my pocket. This is the best international debit card I have found!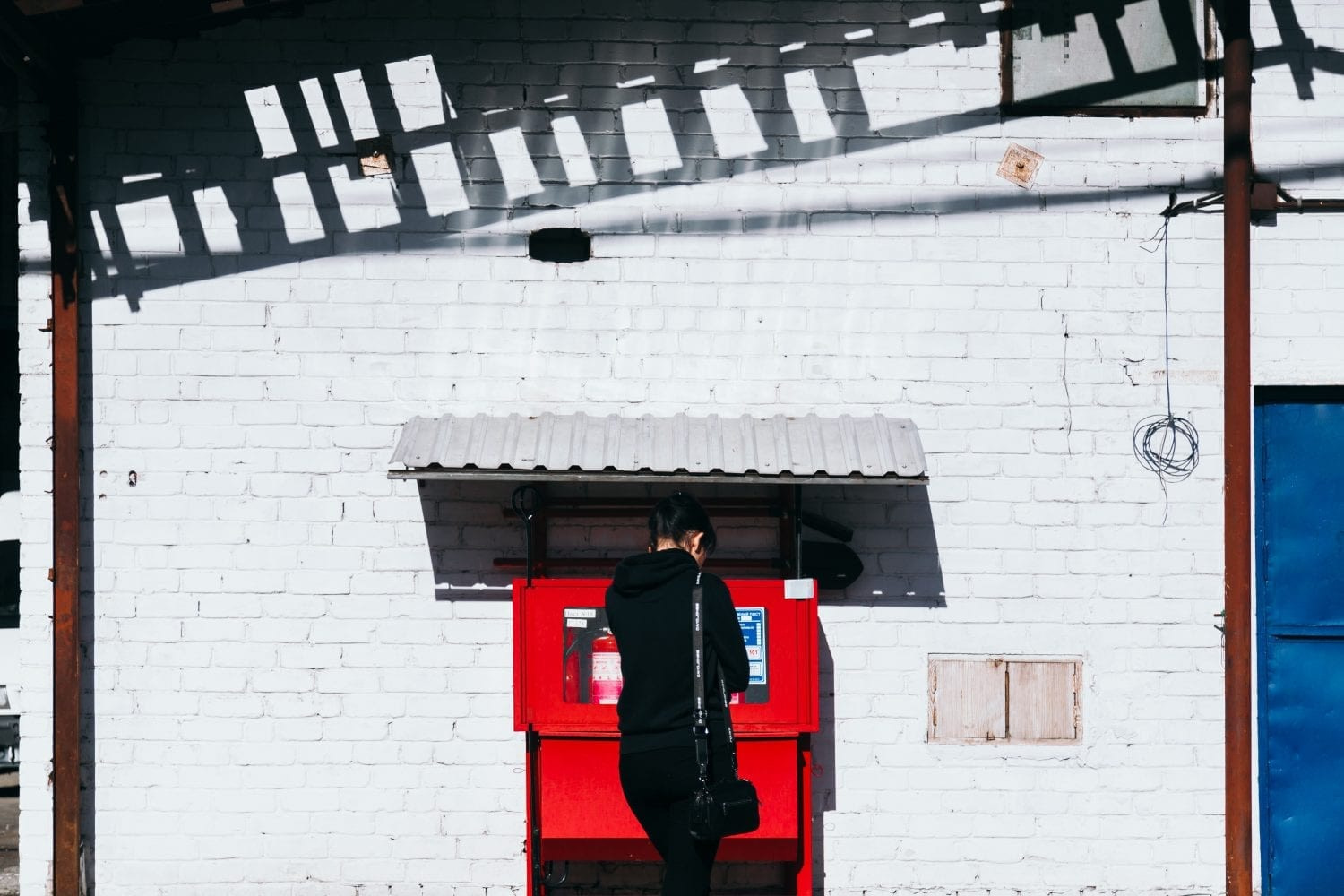 Photo by Марьян Блан | @marjanblan on Unsplash
6. Change Your PIN Number
Make sure your PIN is four digits and not more. Why? Because some international ATMs only support 4-digit PINs.
Also, check your PIN does not start with a zero. I've heard this is a myth from some people but better safe than sorry. You should also know your PIN by the numbers, as some ATMs outside the United States do not have letters on the keypads. Bank of America has these international travel tips and others conveniently located on their site.
7. Traveling with Credit Cards
Write down your credit card numbers or take a photo of them on your phone. This way, if they get lost, you can contact your credit card company and know what card was lost! Also, take out any credit cards or cards you won't use on your trip. I always take out my Kohl's and Target cards that I know I won't use on vacation. Lightens your bag, and if something does get lost, you haven't lost everything!
8. Make a Copy of Your Passport
I always make a copy so that heaven forbid I lose it I have a copy. I give a copy to my mom, keep a copy in my suitcase, and email it to myself. Always better to be safe than sorry! I don't think it would work to get back home should you lose your passport. But it'll be proof to help get a new one hopefully!
9. Pay Your Bills
Make sure your rent, credit cards, car, and all those payments are made before you leave! The last thing you want to think about is whether your car is paid or not while you're abroad! It's a must for your travel to-do list!
10. Be Eco-Friendly
Another smart travel tip I have is taking a reusable bag with you that folds up as a spare. I have a London themed on that I've used on many tips to hold purchases, use for shopping, or to put some extras I can't fit in my carry on. If you don't already have one, and why wouldn't you? Definitely add it to your travel list of things to buy before your trip!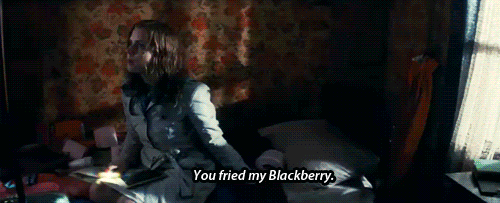 11. Get Yourself an Outlet Adapter
You should always remember to pack your outlet adapter! Your outlet adapter is always a must-have! I figure if I say it twice this travel tip will stick and you'll add it to your travel list. Don't go all Leap Year on anyone and accidentally short out the town while trying to put the wrong type of plug into the wrong socket. No one is going to thank you for that!
I got a cheap one from Target and it has lasted me for years. It worked perfectly fine with my iPhone charger and my hair straightener. You don't need the fancy-schmancy ones! At least not for anywhere in Europe. If you buy them at your destination, they may be more expensive. So make sure to grab one before you leave the country!

In Paris, the adapter did get a little warm so I wouldn't leave anything plugged in more than you need to. It may have been that the hostel was old, but thought I'd just give you a warning anyway.
When I was in England, I did try to plug in my blow dryer, but because it was the larger plug like most blow dryers it didn't fit properly into my outlet adapter and then into the wall. If there's something you need to plug in that's the bigger plug I'd advise to try it out before traveling. Or check with your hotel or hostel and see if they have a replacement. A lot of places have hairdryers in their hotels today.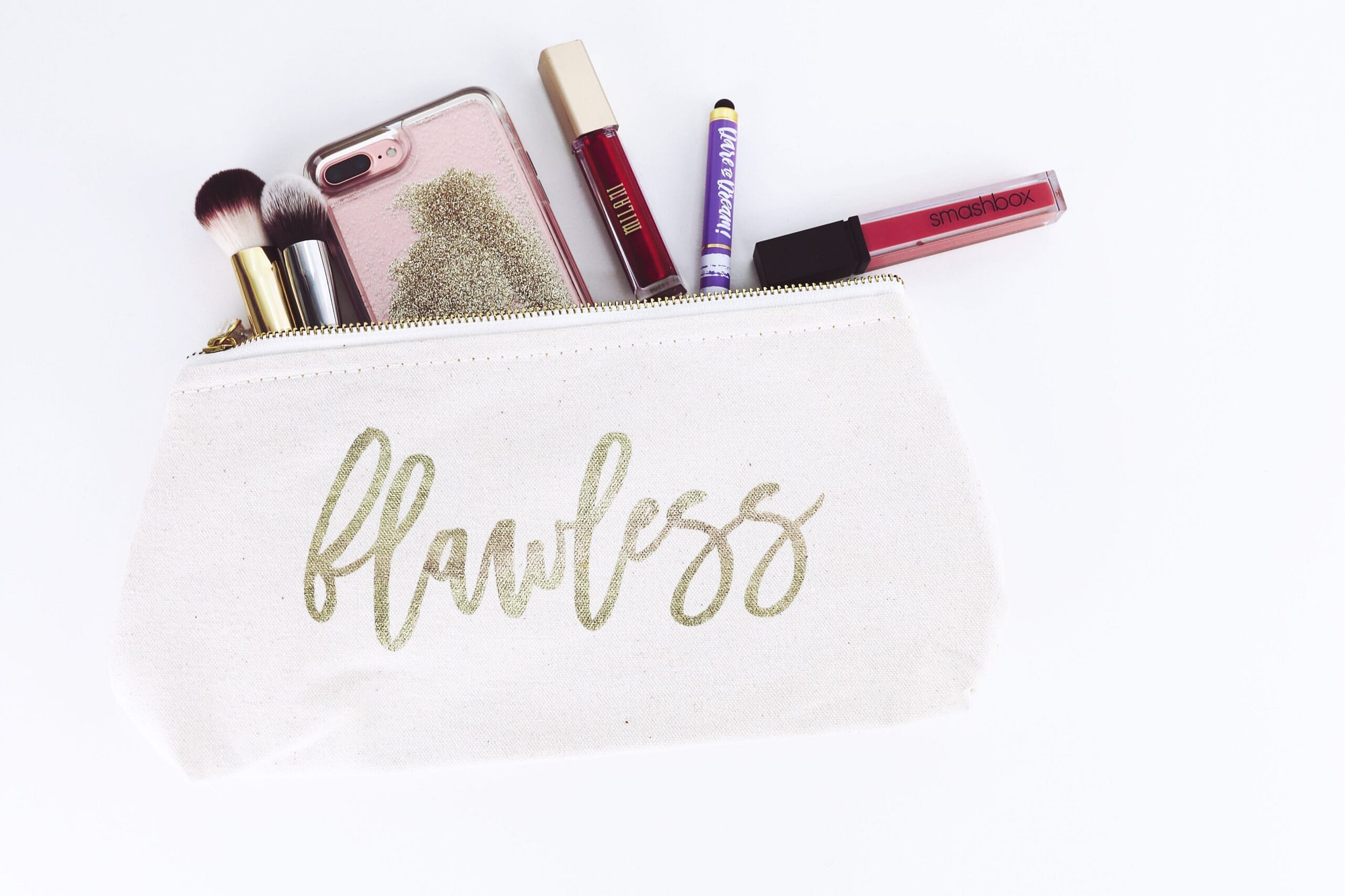 Photo by Jealous Weekends on Unsplash
12. Travel Size Toiletries and Cosmetic Bags
Don't buy the fancy-schmancy travel-size toiletries, go to the dollar store. They last just as long and work just as well. Or be more sustainable and reuse bottles from hotels. I haven't had to buy any travel-sized toiletries in years! I keep a box at home with all my travel-sized products and pull it out when I have a trip coming up.
Don't buy travel cosmetic bags either! I know there are many cute ones out there, but there's no reason to spend the money when you probably get loads of free bags from Sephora, Victoria's Secret, Macy's like I do.
13. Save Beauty Samples
You know the little samples you get for free from Sephora when you order something online? Save them! I always use them when I'm on vacation since it's a lot easier to pack them and throw them away before I return home. This way, I'm avoiding getting little travel-sized bottles for my regular size products at home and bringing less home with me.
14. Change Your Lock Screen
I saw this one on SmarterTravel.com! It's a really brilliant idea! Change your lock screen to your contact information. This way, if you lose your phone, which hopefully you won't, someone will hopefully be kind enough to contact you and return it.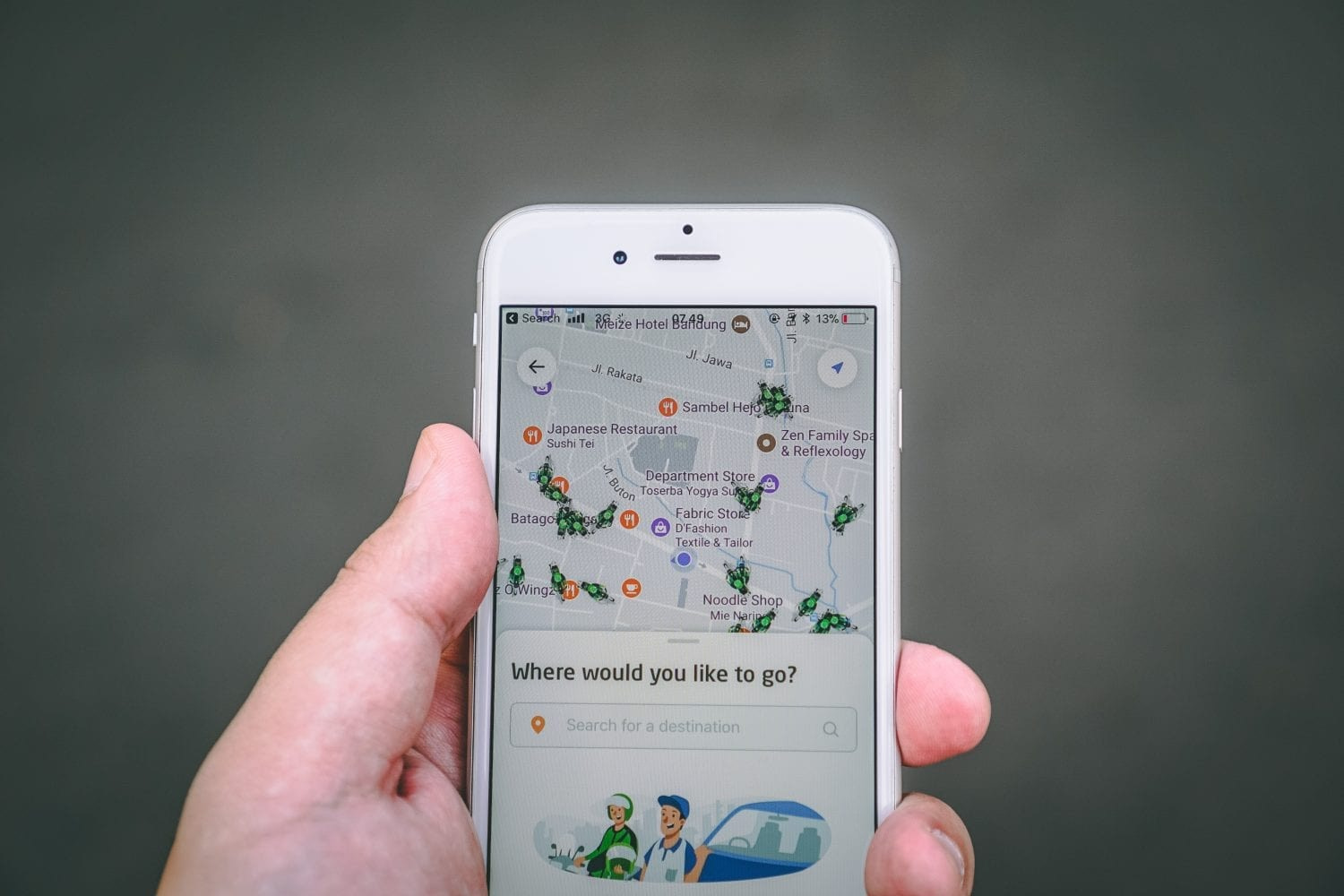 Photo by Fikri Rasyid on Unsplash
15. Download Apps Ahead of Time
Download all the apps you'll need before you leave! If you don't plan on using your phone while abroad to avoid fees, it's best to do the downloading ahead of time. While there are several travel apps I recommend in this post, you should also download the airline apps. Some budget airlines like Ryanair charge you to print your brooding pass at the airport, so downloading the app ahead of time and checking in on it saves you the fees!
Having the app for your hotel bookings is also an excellent idea. I have the Hotels.com app so that I can easily see the addresses for the places I'm staying at. I've had issues talking to taxis before about where I want to go, so being able to show them it written down usually alleviates this problem.
16. Get a Packing List
Make a list, check it twice! They are essential! Especially if you're going on a long international trip or a trip to a place that may not have your particular essentials. I use my travel checklist (seen above) that was gifted to me by one of my lovely blog readers! I've been using it for years to help me pack smartly! It lists nearly everything you could ever need! I check off each item, you guessed it, twice to double-check I'm not forgetting anything I need. This list also helps to save space so you're not taking things that you may not need. Seeing it all on a list is really helpful in eliminating items from your suitcase.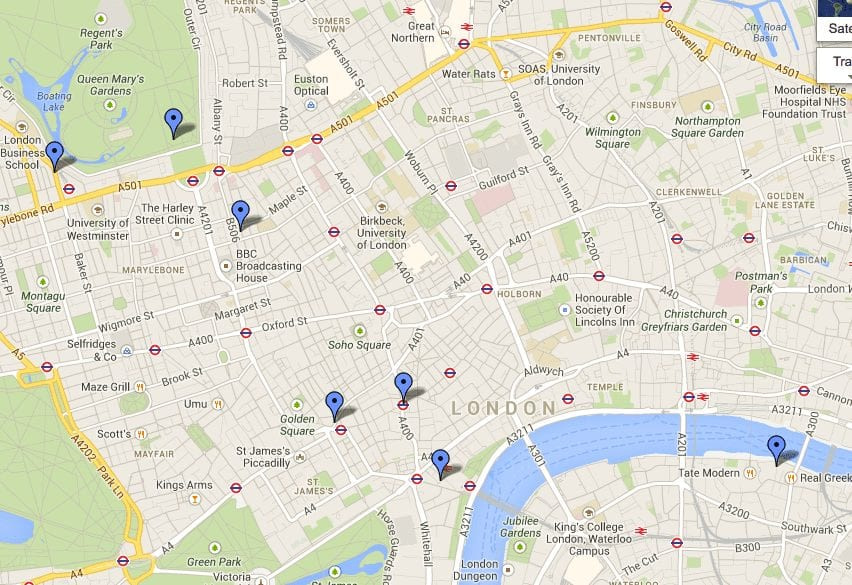 17. Print Your Itinerary
If you've followed my easy travel itinerary planner, then you likely have at least a few pages worth of Google Docs. I print these out before going on my trip so that I have something physical with me. While I hate printing anything these days. I can't always rely on my phone to bring up the document. It also helps, like above, to show someone the photo or name of where you're headed should there be some language barrier. It's a must for your travel to-do list!
18. Contact Your Phone Company
I was at AT&T for several years and always just used the wifi when traveling. To do this, contact your phone company to make sure you have it on the right settings. You can also ask them about international plans should you choose to get one. I'm now on T-Mobile and will report back once I've tried out their service in Europe. They offer texting and data, though at a slower speed, for no additional cost to my plan.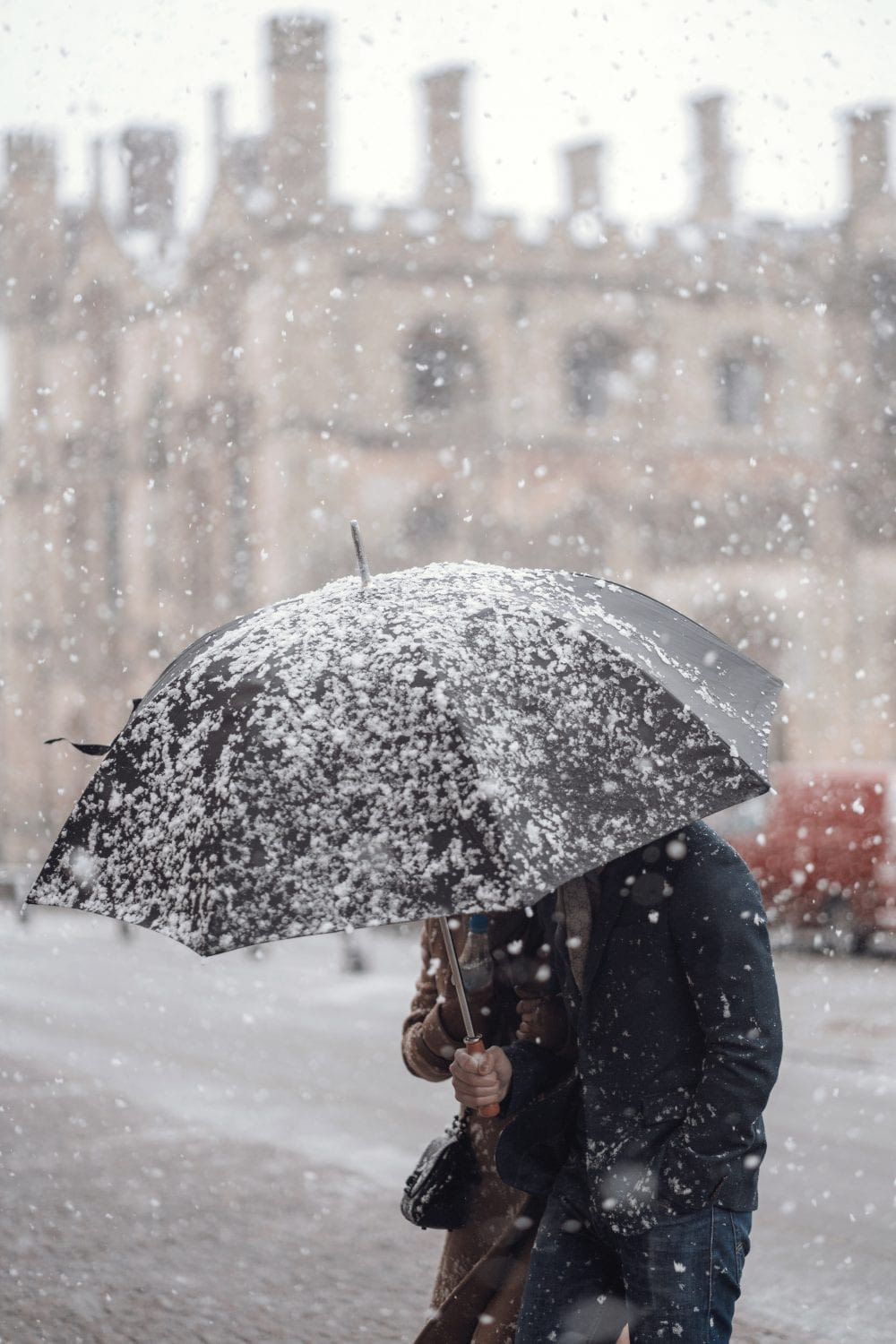 Photo by Craig Whitehead on Unsplash
19. Check the Weather
Please do check the weather before you go! I know this may seem simple, but I've done it and have known others to forget and pack the wrong things! I then had to buy some extra layers. Not the end of the world, but not something I really wanted to do.
20. Dos and Don'ts of Traveling
This isn't something I usually come upon in Europe, but while planning my trip to Greece recently, it did. As the islands don't have potable water, you shouldn't drink it. I also found out that you shouldn't throw toilet paper in the toilet! Reading posts on wherever you're headed can help to figure out what not to do and how to be prepared! It's a must for your travel to-do list!
21. Do Your Tip?
It's something almost unconscious in the US. But not everywhere in the world do you tip, and if they do, it may be a different amount. It's a good idea to investigate this before heading off on your vacation.
Photo by Freshh Connection on Unsplash
22. Check the Luggage Restrictions
Word to the wise, if the flight is cheap, they may be charging you for your bag. If the plane is small, it may also affect the size restrictions. On my upcoming trip to Santorini, I noticed they had different limits for different aircrafts. Now, I'm not going to buy a new suitcase for one flight. But I'm now aware this may be an issue when I arrive so I'm prepared to pay if it does come up rather than being surprised at the airport.
And don't buy the electronic scale gadget. It's not worth it so take it off your travel to buy list. Weigh yourself on your scale at home. Record the weight, then pick up your bag and weigh yourself again. Whatever the difference is, is how much your bag weighs. Super easy!
23. Make Your Suitcase Easy to Find
My Mother and Grandmother, have been tying ribbon on suitcase handles for years! It's an easy way to identify your case if you're one of those people who have the black bag everyone else in the world has!

Photo by Rachel Park on Unsplash
24. See What the Hotel Offers
Some hotels offer amenities such as airport shuttles, parking, laundry service, breakfast, and wifi. It's always good to check these before booking and before you leave for your trip. If you plan on using the airport shuttle, make sure to contact your hotel in advance as they may charge for this. Which may change your mind about using it. Parking? I've got a car rented for Rhodes, so having free parking at the hotel is excellent! Laundry? I'm going for three weeks with a carry-on. I NEED laundry! Breakfast and wifi are a given of their necessity!
25. Are Any Holidays Coming Up?
Check if any holidays are coming up where you're headed. May 1st in Greece and some other European countries is called May Day or Labor Day. It's is a public holiday, so some attractions are closed. Something to be aware of for any future travels!
26. Find a Great Suitcase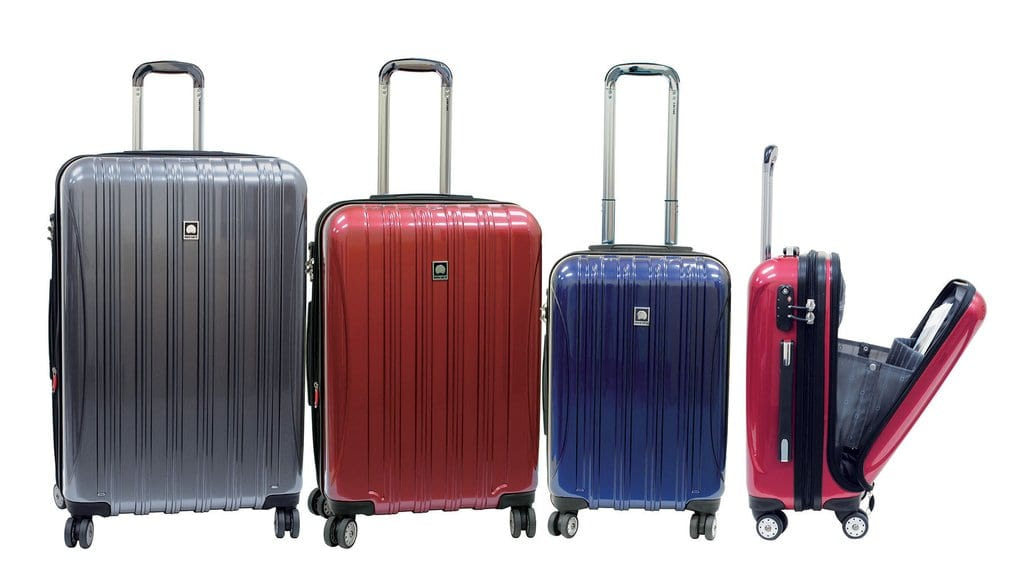 After taking a few trips, I've really fallen in love with my Desley hardside luggage. I can confidently tell you that's the best luggage to use on a long trip and should be on your travel list. My Delsey hardside luggage is a decent size, it's a 29″, so it's too big for a carry-on. However, when I travel abroad I'm not a carry on type of person. Some people are, I'm not.
I have the Delsey hardside expanding rolling luggage. The hardside is fantastic as I know nothing in there will be crushed or smooshed down in transit. The rolling double spinner wheels are wonderful as it's easier on the back. The rotating wheels make it super easy to wheel around even on those European cobblestones! I fit three weeks' worth of clothing, including two dresses and two sets of heels for a wedding I was attending, in that suitcase.
The lock it has is great for when you're staying in hostels. I can't usually fit the suitcase in the lockers they provide, so it's nice to know my stuff is protected anyway. I did have a piece break off when leaving London last summer. However, it was under warranty so I did not have to pay for the repair!
I use it for nearly every trip unless I am only going for a couple of days, then the size is rather overkill. One of their smaller carry on pieces would make much more sense! Or if you're looking for something small but still easy to travel with, you may want to check out a wheeled backpack. To help with packing light for travel, you may want to look into using packing cubes in your suitcase.
Things To Do Before Traveling
I hope this things to do before traveling list is of help!
Let me know if I missed any of your tips by commenting below!
Want to remember this? Post this 21 Things to Do Before Traveling Anywhere article to your favorite Pinterest board!