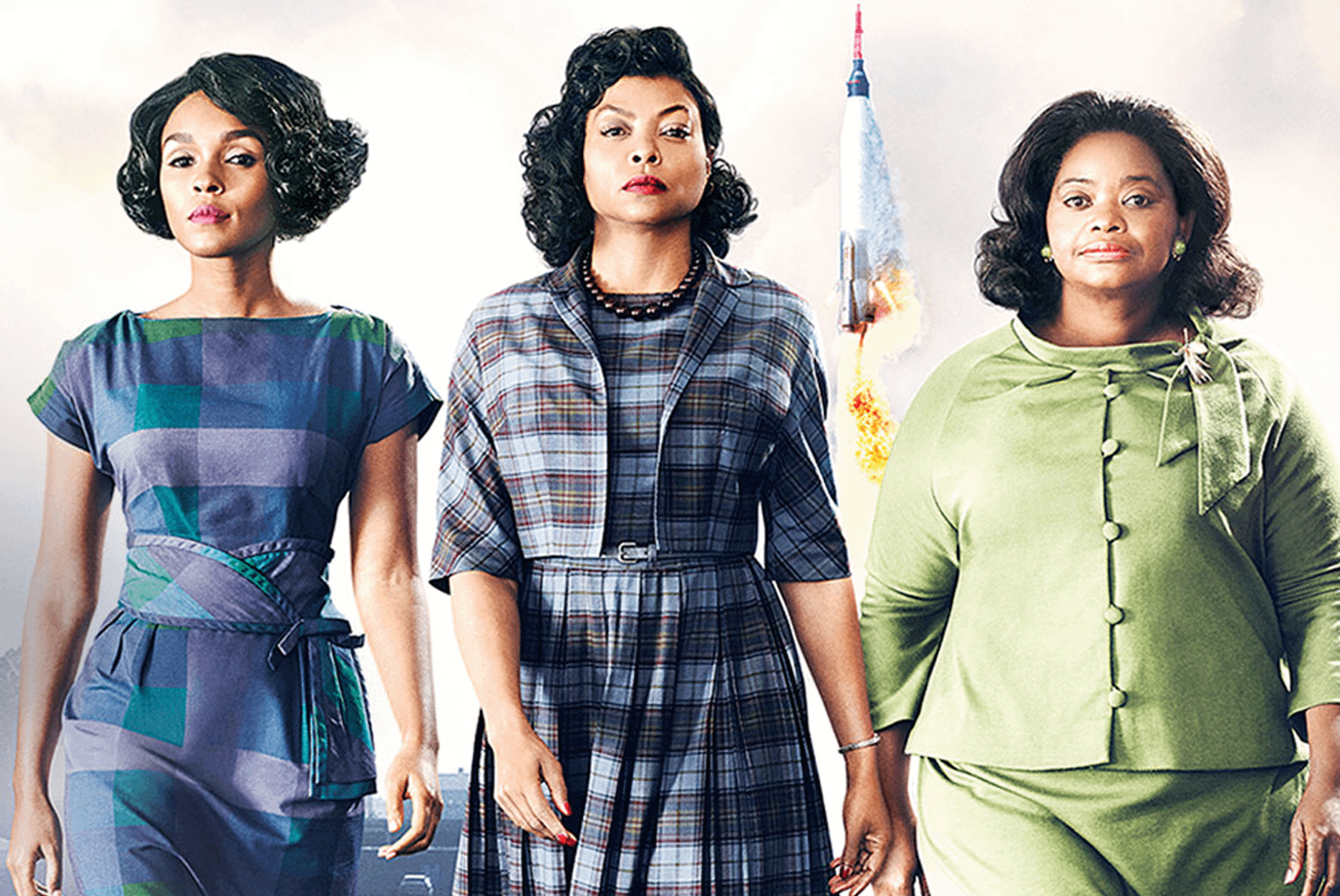 26 Things to Watch About Inspirational Women in History
If you're itching to learn more about inspirational women in history, then this is the list for you! Once you've checked out my post on learning about amazing women in history online, then this should be your next stop. While we are starting to get more movies, documentaries, and TV shows about real-life women, we still have a ways to go. Below you'll find a list of some of the best movies featuring incredible black women, great female leaders, and famous women in history. All excellent things to watch featuring inspiration women in history while #StayingAtHome!
Historical Movies About Women
These movies featuring great female leaders in history are a must watch! While we all know that films tend to dramatize moments, these films are all inspired or based on actual women from history.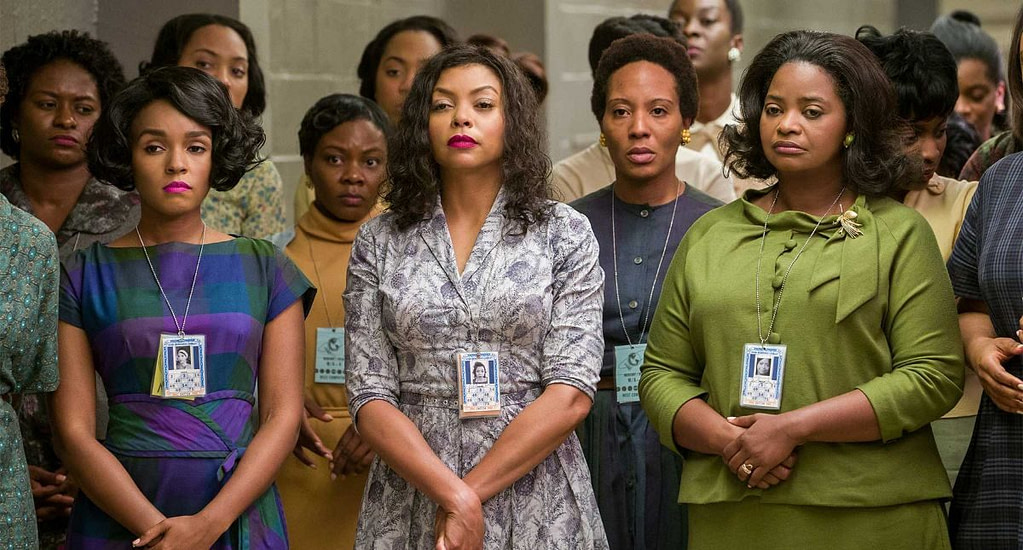 The Hidden Figures movie features three brilliant black women in history at NASA — Katherine Johnson (played by Taraji P. Henson), Dorothy Vaughan (played by Octavia Spencer), and Mary Jackson (played by Janelle Monáe). As an essential part of the NASA project, they served as the brains behind one of the most significant operations in history: the launch of astronaut John Glenn (played by Glen Powell) into orbit. This great moment in history was a stunning achievement and turned around the Space Race.
Available to Watch On: Hulu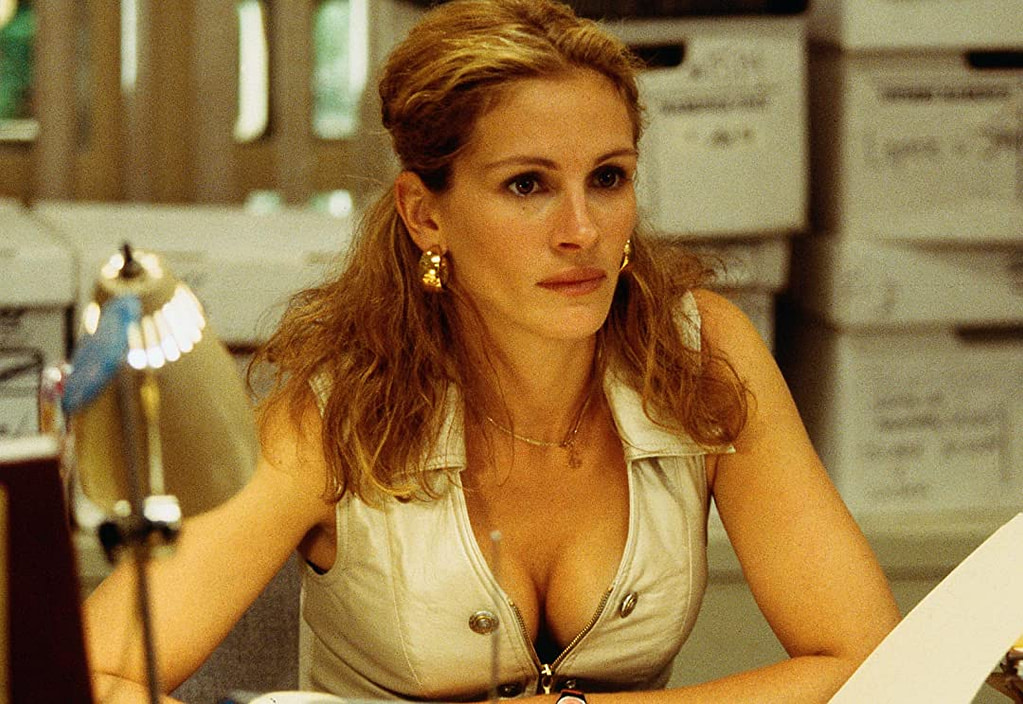 Erin Brockovich (played by Julia Roberts) stumbles upon some medical records placed in real estate files at a law firm she's working at. When she convinces her employer to allow her to investigate, she discovers a cover-up involving contaminated water in a local community causing devastating illnesses among its residents. She then proceeds with investigating this scandal.
Available to Watch On: Hulu
After President Kennedy's assassination, Jackie Kennedy's (played by Natalie Portman) world is shattered. Traumatized and wracked with grief, she must confront the unimaginable. Having to console her two young children, vacating her home, and plan her husband's funeral. Jackie realizes that the next seven days of her life will determine how history will define her and her husband's legacy.
Available to Watch On: Rental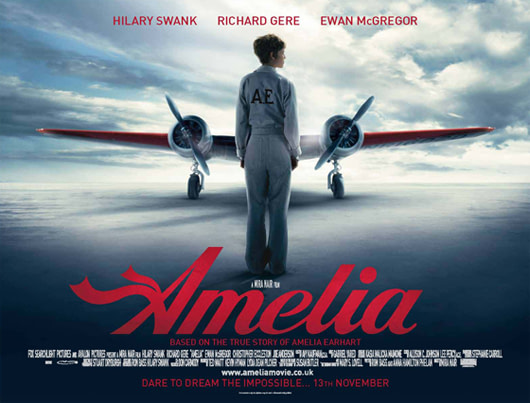 Amelia Earhart (played by Hilary Swank) is destined to achieve great things. Beginning in 1928, she sets several aviation milestones, including numerous speed and altitude records, and is the first woman to fly solo across the Atlantic. Then in 1937, Amelia undertakes her greatest challenge of all: to become the first woman to circumnavigate the globe by airplane. She defined women's roles in history through aviation. 
Available to Watch On: Rental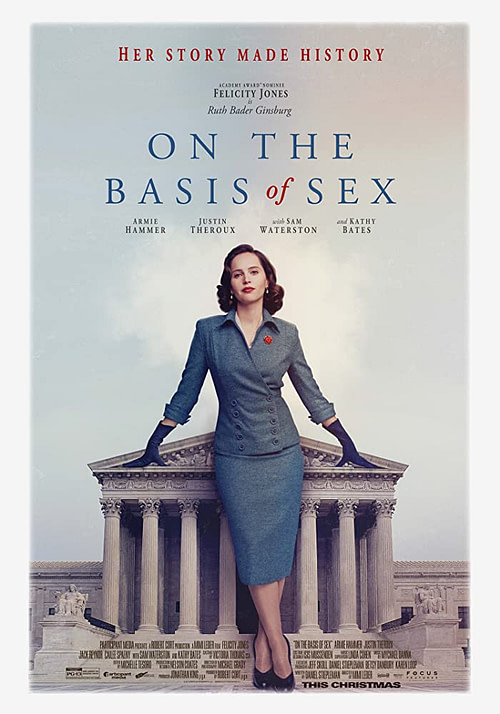 In this incredible story, Ruth Bader Ginsburg (played by Felicity Jones) is a struggling attorney and new mother. While overcoming adversity and numerous obstacles in her fight for equal rights, this movie follows her inspirational story. When taking on a groundbreaking tax case with her husband, attorney Martin Ginsburg, she knows it could not only change the direction of her career but the way the courts view gender discrimination. A defining moment that has changed women's roles in history.
Available to Watch On: Showtime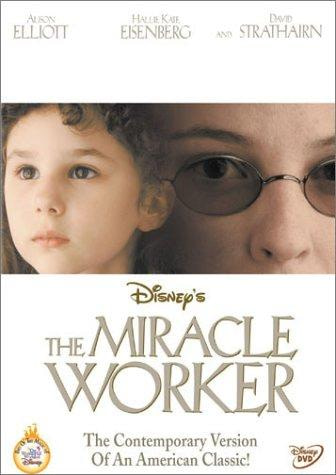 While this is a remake of the original film, this Disney classic is a great watch for the whole family. It tells the story of devoted teacher Anne Sullivan (played by Alison Elliott), who leads deaf, blind, and mute Helen Keller (played by Hallie Kate Eisenberg) out of solitude and helps her step into the world. This duo is now famous women in history for their strength and pursuit.
Available to Watch On: Rental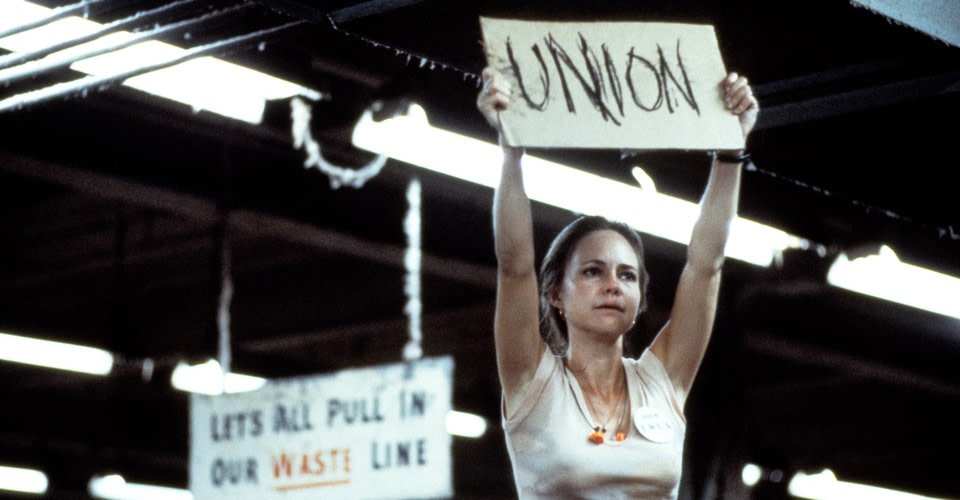 Like her family before her, Norma Rae (played by Sally Field) works at the local textile mill. With little pay, long hours, and lousy working conditions, her life changes after hearing a rousing speech by labor activist Reuben (played by Ron Leibman). Inspired, Norma then rallies her fellow workers behind the cause of unionism. Her decision to push for unions rattles her family, her fiancé, and provokes contempt from her employers.
Available to Watch On: Amazon Prime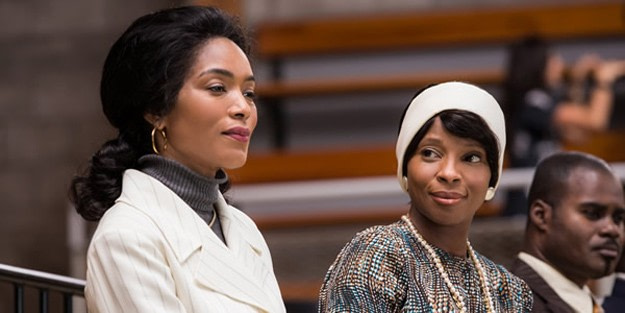 This inspirational movie of two black women in history features Coretta Scott King (played by Angela Bassett) and Dr. Betty Shabazz (played by Mary J. Blige). They develop a friendship after the tragic deaths of their husbands, Dr. Martin Luther King Jr. and Malcolm X. Through their strength and dignity, they were able to carry on the civil rights movement. Thus becoming role models for millions of women all over the world and helping to define women's roles in history and civil rights!
Available to Watch On: Lifetime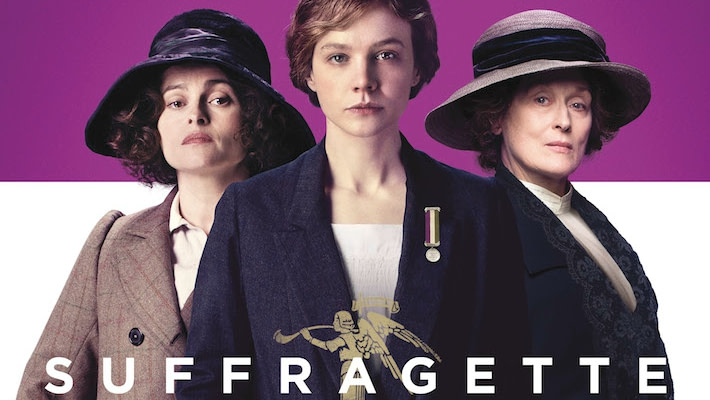 A movie that shows a pivotal moment in changing women's roles in history is Suffragette. In early 20th-century Britain, the suffragette movement grows while forever changing the life of working wife and mother Maud Watts (played by Carey Mulligan). Political activist Emmeline Pankhurst (played by Meryl Streep) and Watts join forces to create a diverse group of women who fight for equality and the right to vote. While tensions rise with the police, Maud and her dedicated suffragettes play a dangerous game of cat-and-mouse. Thus risking their jobs, homes, family, and lives for the Suffragette cause and becoming great female leaders in history.
Available to Watch On: Netflix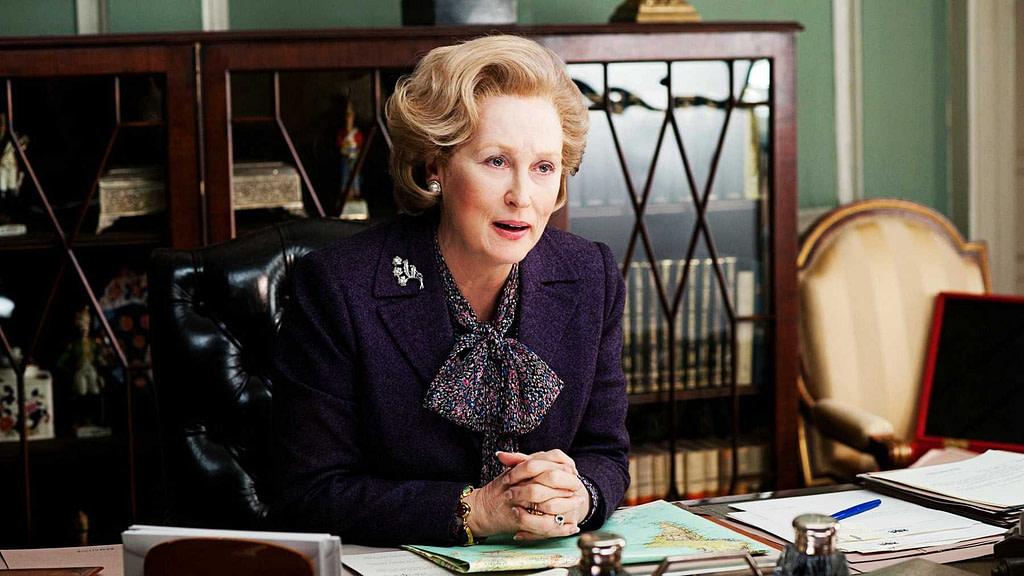 Former British Prime Minister Margaret Thatcher (played by Meryl Streep) reflects on her life and career as she prepares to dispose of the belongings of her late husband, Denis (played by Jim Broadbent). Even though she was the daughter of a Grantham grocer, she successfully broke through the glass ceiling of gender and class. Thatcher, as a female leader in history, was the first female prime minister of the United Kingdom. She remained as such for eleven consecutive years until her declining popularity forced her resignation.
Available to Watch On: Netflix
Documentaries on Women's Role in History
If movies about influential women in history aren't your thing, then maybe hearing from the actual women is. The documentaries below follow the lives of some of the most famous women in history. While some of the documentaries center more on women's roles in history.
Girl Rising
The Girl Rising documentary tells the stories of nine girls from developing countries. Showing how they are overcoming great obstacles to obtain an education and change their fates for the better.
Available to Watch On: Amazon Prime
He Named Me Malala
One of the world's more recent influential women in history is Malala. After the Taliban attempted to kill her for speaking out on behalf of girls' education, Pakistani teenager Malala Yousafzai becomes a leading advocate for children's rights. She is also the youngest-ever Nobel Peace Prize Laureate. Certainly, a must on your list to watch to learn more about famous females in history!
Available to Watch On: Netflix
Makers: Women Who Make America
Makers: Women Who Make America is a 2013 documentary film about the struggle for women's equality in the United States. Covering the last five decades of the 20th century, this film follows several women and the meaning of women's roles in recent history.
Available to Watch On: Amazon Prime and PBS
Helen Keller In Her Story
If the Disney film above isn't your cup of tea, this documentary chronicles the life of Helen Keller. Struck by an illness as a young child, she was left her both blind and deaf. Because of her devoted teacher, Anne Sullivan, Helen Keller was able to develop ways to communicate, which resulted in her becoming an author and advocate. The film was made when Keller was 72 years old and directed by Nancy Hamilton—featuring footage of Keller as her inspirational journey leads her to meet President Dwight D. Eisenhower.
Available to Watch On: Rental
Maya Lin: A Strong Clear Vision
One of the lesser-known subjects of these documentaries on inspirational women in history is Maya Lin. This documentary follows the creation of the Vietnam Veterans Memorial in Washington, D.C. Even though it has since become one of the most beloved memorials in the world, Maya Lin's elegant design was initially greeted with skepticism. As an unknown architect, Lin's entry was selected after a nationwide competition. At only twenty years old, it angered some politicians that she was Asian. Yet Lin persevered, ultimately realizing her vision.
Available to Watch On: Rental
What Happened, Miss Simone?
An infamous legend and important black woman in history, Nina Simone is the subject of this touching documentary. "Classically trained pianist, dive-bar chanteuse, black power icon, and legendary recording artist Nina Simone lived a life of brutal honesty, musical genius, and tortured melancholy."
Available to Watch On: Netflix
Maya Angelou: And Still I Rise
Another inspirational black woman in history is Maya Angelou. This documentary covers this great female leader in history. Telling "the story of the iconic writer, poet, actress and activist Maya Angelou whose life intersected some of the most significant moments in the recent history of the United States of America."
Available to Watch On: Netflix
RBG
If you were inspired by the film On the Basis of Sex, then his documentary about RBG is a must-watch. "An intimate portrait of an unlikely rock star: Justice Ruth Bader Ginsburg. With unprecedented access, the filmmakers explore how her early legal battles changed the world for women." While being a great female leader in history, Justice Ruth Bader Ginsburg is also an inspirational woman in history.
Available to Watch On: Hulu
TV Shows About Inspirational Women in History
Below are some fabulous reality and scripted TV show content about famous women in history. Whether one or the other is more your cup of tea, I have something for you to watch on your tube!
Drunk History
"The passage of time often has a way of rewriting history. So does a few drinks. The half-hour series "Drunk History" — based on the award-winning web series — shows how by re-enacting famous events in history as told by inebriated storytellers."
While not all episodes cover famous women in history, they do a great job of telling the fascinating stories of many women. Stories such as Mary Phelps Jacob inventing the bra, Bessie Coleman becoming a stunt pilot, and Gloria Steinem infiltrating the Playboy Club. Taking a fun and entertaining look at women's roles in history.
Available to Watch On: Hulu
Horrible Histories
Another TV show that's not exclusively about women, Horrible Histories is an entertaining children's show. "Based on a series of books by Terry Deary, `Horrible Histories' informs kids of historical events while being stuffed full of blood, battles and black humor." Each episode uses comedy sketches to tell the story of different eras and civilizations throughout history. I've learned some things about famous women in history I've never heard before because of this show!
Available to Watch On: Hulu
The Crown
A show that I've mentioned on a previous blog post, Netflix TV shows to inspire travel, is The Crown. A drama based on the life of Queen Elizabeth II (played by Claire Foy for season one and two) from the 1940s to modern times. The beginning of the series takes a look at the early reign of the Queen. Having ascended the throne at age 25 after the death of her father, King George VI. Moving through stories of personal intrigues, romances, and political rivalries that shaped the later years of the 20th century, making Queen Elizabeth II an important and great female leader in history.
Available to Watch On: Netflix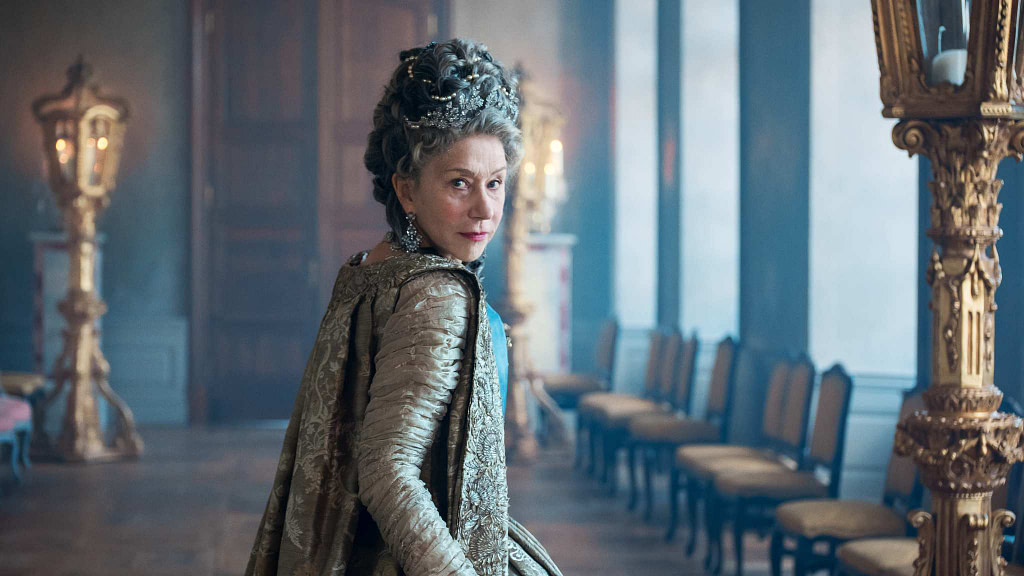 Catherine the Great
Known as one of the great female leaders in history, Catherine the Great is a fascinating historical character. The show follows her life toward the end of her reign during her affair with Grigory Potemkin. Through this scandal, intrigue, and conflict, they develop a unique and devoted relationship.
Available to Watch On: HBO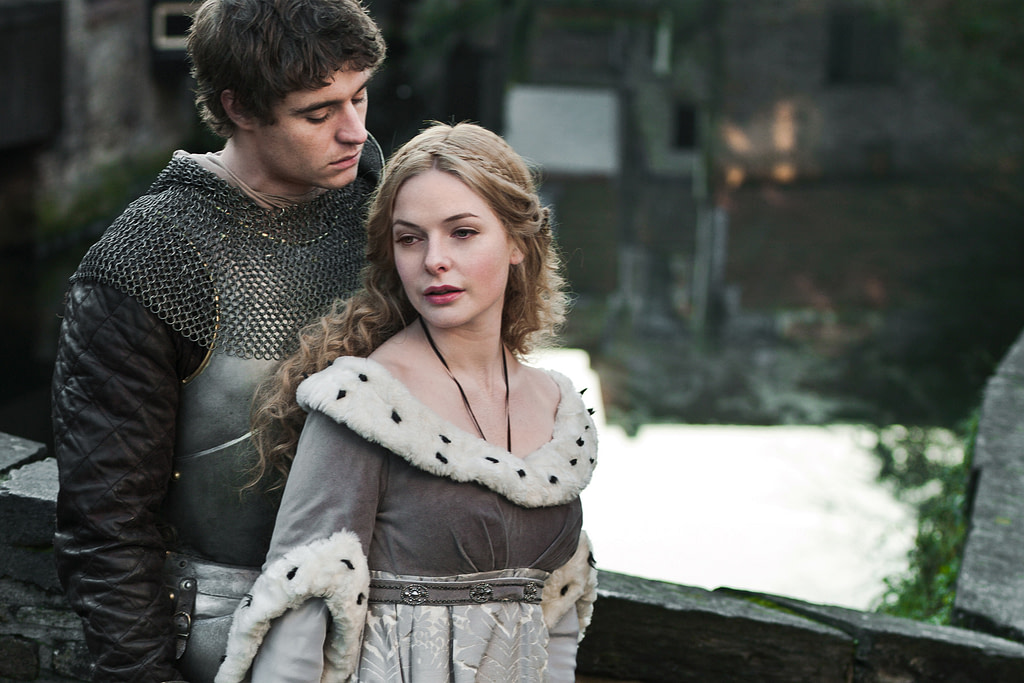 The White Queen
War ravages England in 1464, during a feud between the House of York and the House of Lancaster over who is the country's true king. Young Edward IV, the heir to the House of York, is crowned king with help from master manipulator Lord Warwick, known as `The Kingmaker', who has a plan to control the throne. His plan comes to a halt when Edward falls in love with Lancastrian commoner Elizabeth Woodville. The struggle for the crown ensues as does a game of power. Hence it's the inspiration for the book series and TV show Game of Thrones.
Available to Watch On: Starz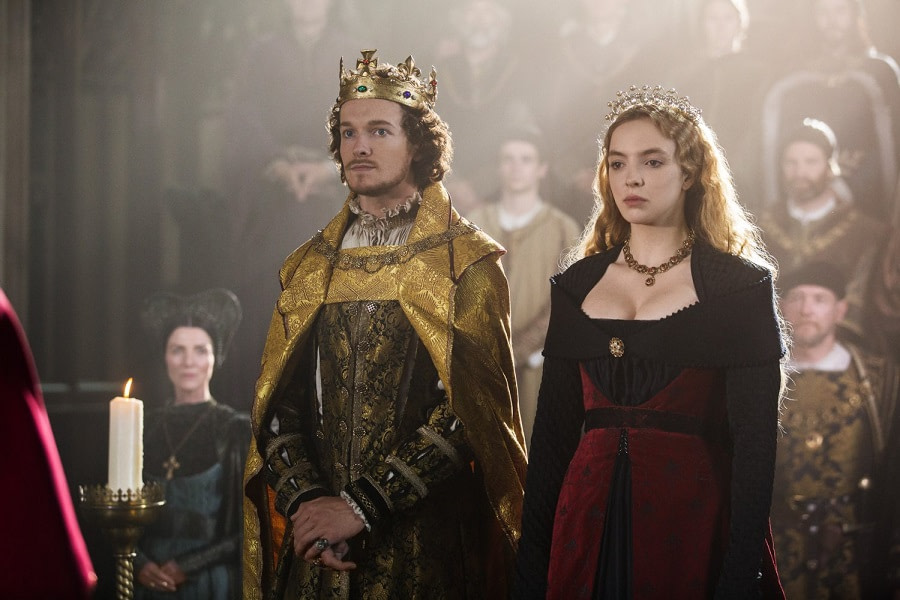 The White Princess
Created by the same people as The White Queen, The White Princess is a follow-up to that story. The story follows three noblewomen waging an ongoing battle for the English throne during the conclusion of the War of the Roses. Promised in marriage to the newly crowned King Henry VII in hopes of uniting the Kingdom, Princess Elizabeth (aka Lizzie) instead plots against him.
Matching wits and wills with Lady Margaret Beaufort, King Henry VII's mother, as each of them maneuver to gain his trust. Lizzie's mother, Dowager Queen Elizabeth Woodville, then struggles with rumors that her long-lost son Prince Richard is alive. Thus forcing Elizabeth to choose between her new Tudor husband and the boy who could be her own blood and the rightful York King.
Available to Watch On: Starz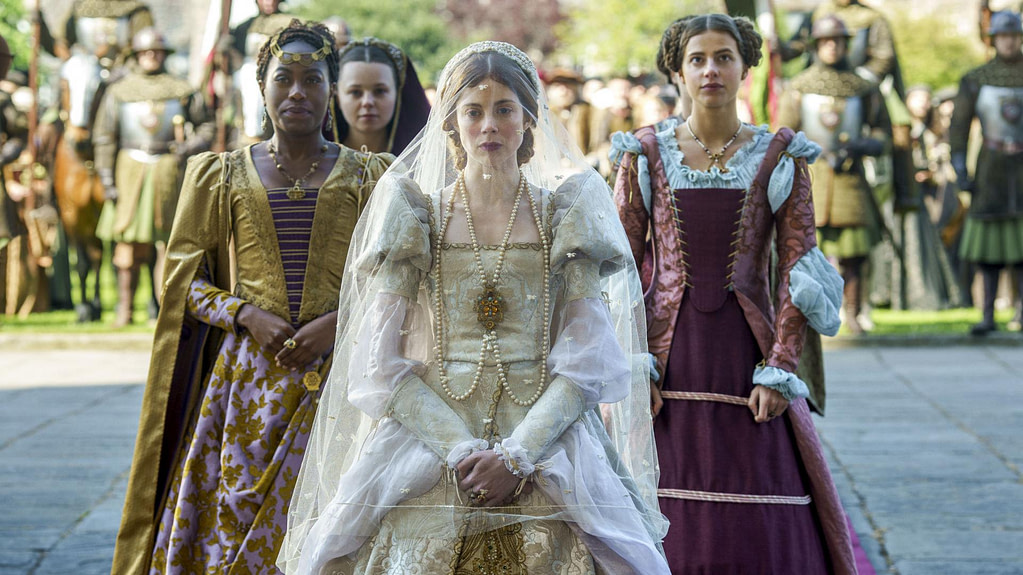 The Spanish Princess
If you're a fan of the Tudors series, then The Spanish Princess will take you back to the Tudor royal court. Told uniquely from the perspective of the women, it also turns on a spotlight on the lives of black women in history during this time. As the center of this series is a famous woman in history, Catherine of Aragon, Princess of Spain, who is promised in marriage to the English Prince Arthur. However, when he suddenly dies, she is nearly lost in limbo. She then sets her sights on the new heir, Prince Harry (aka Henry VIII). This series is one of my favorites about a great female leader in history.
Available to Watch On: Starz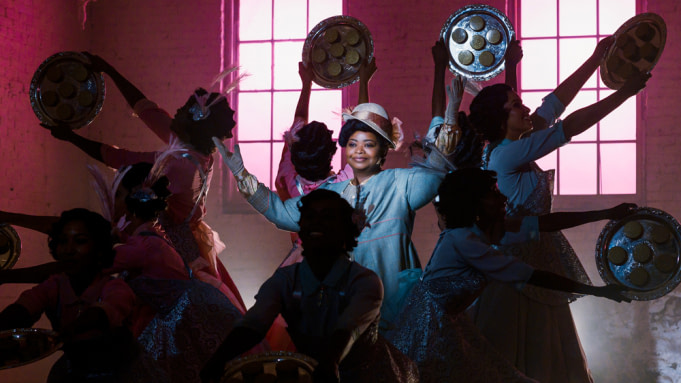 Self-Made: Inspired by The Life of Madam C.J. Walker
One of the newest projects about a black woman in history is a Netflix series about Madam C.J. Walker. This limited series chronicles the incredible story of Madam C.J. Walker. She was the first African American self-made millionaire in America and an entrepreneur, philanthropist, and political and social activist. Making her an inspirational woman in history you should definitely know!
Available to Watch On: Netflix
Famous Women in History
I hope you enjoy watching these movies, documentaries, and TV shows about inspirational women in history! I have truly enjoyed many of them! As we don't often hear about black women in history, I hope you pay special attention to the ones I've mentioned here. If you're on Pinterest, check out my board on Women in History for even more great female leaders in history.
Do you have a favorite historical woman?
Want to remember this? Post this 26 Things to Watch About Inspirational Women in History article to your favorite Pinterest board!