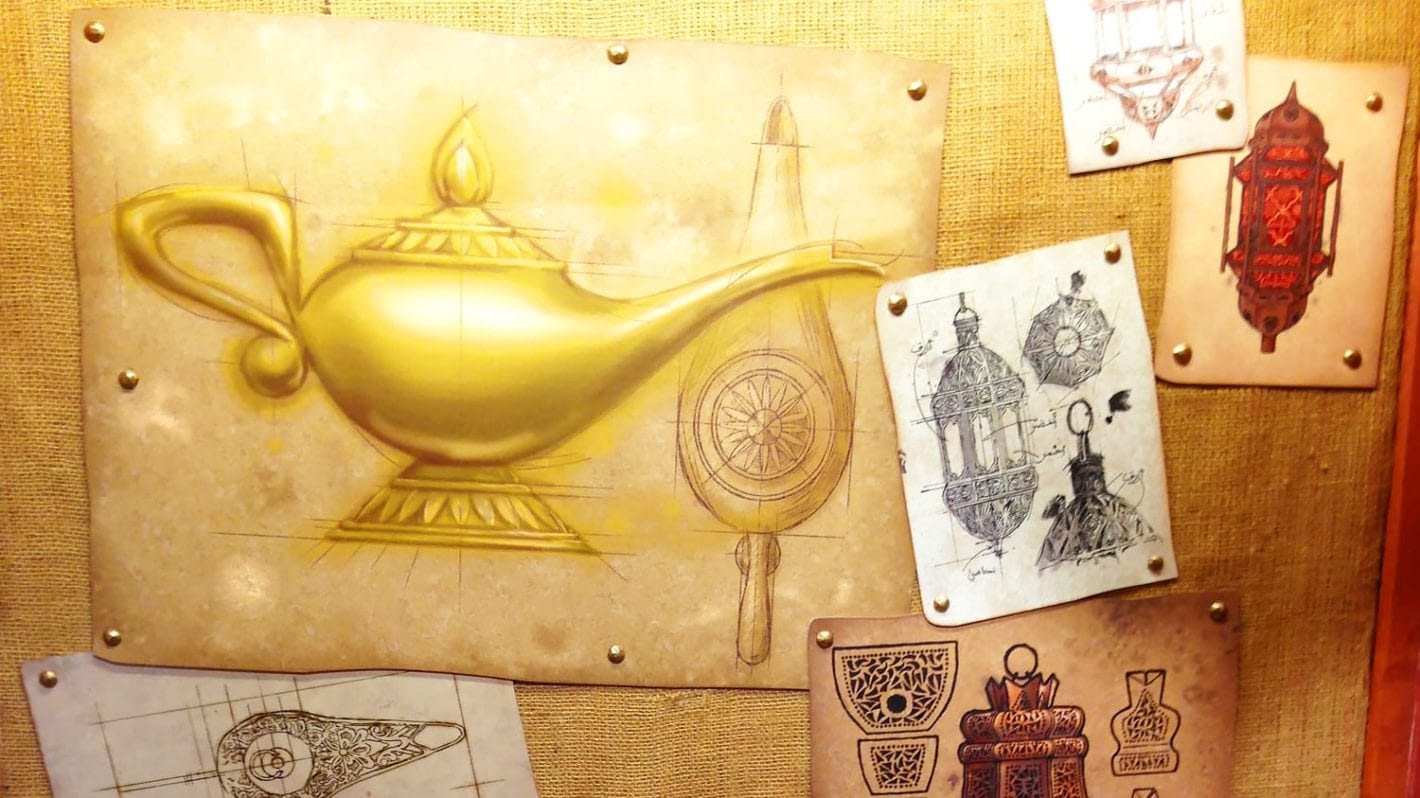 40 Magical Photos from Walt Disney World
Walt Disney World opened on October 1 in 1971. The property covers nearly 25,000 acres and only half of it has been used! Shocking based on the fact that it's already HUGE! I spent three full days there and wasn't able to cover it all! I was unable to make it to Hollywood Studios or the water parks, Typhoon Lagoon and Blizzard Beach. However, I did get to visit the Animal Kingdom, Epcot, and Magic Kingdom. The park in total comprises of four theme parks, two water parks, twenty-seven themed resort hotels, nine non-Disney hotels, several golf courses, a camping resort, and other entertainment venues, including the outdoor shopping center Disney Springs. It's a LOT! I took tons of pictures of Disney World. I didn't even post them all here!
Before Going to Walt Disney World
Last summer I went to the magical Walt Disney World in Orlando with my family. It's now over a year later and I'm still SUPER impressed by all it has to offer. Prior to my trip, my Aunt helped us out by getting FastPass+
in advance for some of the more popular rides. I strongly recommend this. I don't know if we'd have been able to go on rides like Frozen Ever After (which was brand new at the time) it she hadn't. You can skip the standby line for select attractions, shows and Character Greetings. FastPass+ service is included in the price of theme park admission, and here's some bonus FastPass+ secrets to help! We were even able to book reservations for lunches and dinners in advance as well. You'll really want to make the most of your time at Walt Disney World with so much to do. So plan ahead! If you're looking for even more things to do in Orlando check out this 4 Day Orlando Itinerary.
Staying at Walt Disney World
We stayed at Disney's Port Orleans Resort – Riverside while there. It was nice to stay at a Disney World Resort property as it made it easy to get around. Now, it did still take a while to get to the park from the hotel, but I think it was better than having to drive, find parking, etc.
It was very hot when I was there so I actually would spend the day at the parks. Afterwards, head back to the hotel to change and freshen up. Then head back out in the cool night air. Because we were staying at the hotel, I also had access to Extra Magic Hours. "Each day, Guests staying at select Walt Disney World Resort hotels have the opportunity to enjoy select attractions in at least one of our 4 theme parks, before or after regular operating hours."
I have to say, I didn't spend much time in the hotel other than to sleep, shower, and change as I spent the majority of my day at the park. So, I can't speak much for their amenities such as the pool, fishing, bikes, or movies under the stars. Had I not gone so hard at the parks I'm sure I would have enjoyed some of these. I did visit Boatwright's Dining Hall which had some excellent food.
Disney's Animal Kingdom
Now, onto those magical photos I promised! Disney's Animal Kingdom is a zoological theme park. The park opened on Earth Day, April 22, 1998, making it the newest theme park built at the resort. The park is dedicated and themed entirely around the natural environment and animal conservation, a philosophy pioneered by Walt Disney himself. It felt like diving into the Lion King! It was wonderful to be in a more natural place. Instead of something that's usually made up of steel and scarcely populated by wild life aside from pigeons and squirrels. We saw giraffes, gorillas, elephants, and more.
My nephew and niece met Mickey and Minnie amongst other characters. There were loads of places in Walt Disney World to meet your favorite characters. My favorite thing about the park was Expedition Everest. We don't have this ride at Disneyland so it was completely new to me. "Careen through the Himalayan mountains on a speeding train while avoiding the clutches of the mythic Abominable Snowman." We went on twice, though I could have gone five more times if we had the time to wait in line. Remember, you can get Animal Kingdom Fast Passes to save you some time waiting in lines!
Favorite Ride: Expedition Everest
Least Favorite Ride: Kilimanjaro Safaris (just because it took forever to get on)
EPCOT
The next day we went to EPCOT, aka the Experimental Prototype Community of Tomorrow. The park was an unfinished concept developed by Walt Disney. Its purpose was to be a "real city that would 'never cease to be a blueprint of the future.'" A portion of the original architectural model of the concept is on display on the Tomorrowland Transit Authority PeopleMover, located in Tomorrowland at the Magic Kingdom. I nearly ralphed on Mission: SPACE. Please note, don't think you're all bad ass and go on the "hard" one if you get dizzy easily. I didn't get sick, but I'm sure people have as there were barf bags on the ride.
Project Tomorrow: Inventing the Wonders of the Future was a cute easy ride about history. We also went on Test Track and Frozen Ever After, both were okay, but nothing to write home about. My FAVORITE thing is what I call "Drinking Around the World" aka World Showcase: DestiNations Discovered! I didn't actually consume as much as I thought I would. It was 100+ degrees and I thought it best to drink mostly water. I picked up different snacks from various parts of the world as we wandered around. It was really lovely to meet the people working in each section as some of them were from the countries being represented. It can't sub for actually going to these countries, but it was magical nonetheless.
Favorite Ride: Drinking Around the World
Least Favorite Ride: Mission: SPACE